For many, school trips are among their best memories of childhood. If you're a parent or teacher planning a trip for your class, then you'll want to ensure their experience is a truly memorable one. Los Angeles is an excellent field trip destination. While Hollywood may seem like the prime attraction, it's also true that there are plenty of cultural attractions for school groups to enjoy. Check out our favorite Los Angeles school trip ideas, including...
Aquarium of the Pacific
L.A. Zoo & Botanical Gardens
California Science Center
La Brea Tar Pits & Museum
Natural History Museum
Save on Los Angeles Field Trip Attractions
If you're planning a field trip to Los Angeles on a budget, you'll want to check out the all-inclusive Go Los Angeles Card. Save up to 50% on combined admission prices vs. paying at the gate. See all available attractions, passes, and prices -- learn more.
Aquarium of the Pacific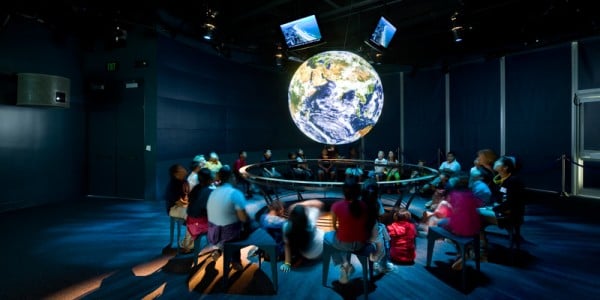 Located in nearby Long Beach, the Aquarium of the Pacific is a top field trip attraction for local students and many from throughout California. With its unique focus on marine life of the Pacific, this aquarium houses creatures from wide variety of climates, from the chilly North Pacific to the vibrant Tropical Pacific. The Aquarium of the Pacific also offers specialized programming and tours for visiting students, so be sure to inquire about their tailored offerings when planning your trip. Getting In: Aquarium of the Pacific tickets are included with the Go Los Angeles Card.
L.A. Zoo & Botanical Gardens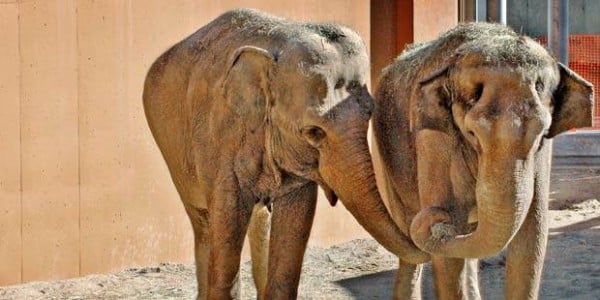 Another field trip classic is the zoo! The L.A. Zoo is found in the gorgeous, sprawling Griffith Park (also home to the iconic Hollywood sign). With a visit to this zoo, you'll encounter a diversity of creatures from all across the world and from many different species, including reptiles, mammals, birds, invertebrates, and more. Some of our favorites include black bears, Sumatran tigers, and Komodo dragons. Visitors will also get the opportunity to scope out the bountiful botanical collections scattered throughout the grounds. Getting In: L.A. Zoo & Botanical Gardens tickets are included with the Go Los Angeles Card.
California Science Center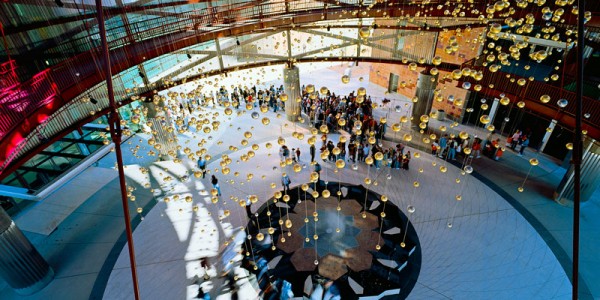 Among the most storied scientific institutions on the west coast, the California Science Center encompasses a spectrum of exhibits and artifacts that cover multiple areas of scientific inquiry. For example, your students can explore exhibits with themes of "Air & Space," "Ecosystems," and more. The big recent highlight is the Space Shuttle Endeavour, an exhibition that includes the ship plus plenty of additional tech. Popular IMAX films are also on offer here, including "Journey to Space 3D," "Pandas 3D," and "Mysteries of Egypt." Please note that admission to the California Science Center is free for all guests. The Go Los Angeles Card provides free IMAX tickets! Getting In: California Science Center IMAX tickets are included with the Go Los Angeles Card.
La Brea Tar Pits & Museum
Field trips with a scientific focus might also want to consider the La Brea Tar Pits and its accompanying museum. The Tar Pits themselves constitute the one of the pre-eminent Ice Age excavation sites -- the perfect destination for any aspiring paleontologists in your class. The Page Museum highlights the processes and practices that go into a paleontological dig. Here is also where you'll see some of the coolest fossils that have been excavated at this site. Getting In: La Brea Tar Pits & Museum tickets are included with the Go Los Angeles Card.
Natural History Museum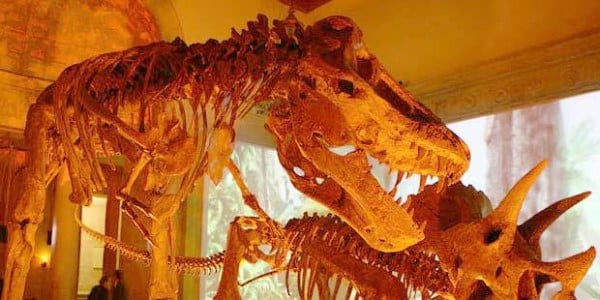 This Exposition Park standout is another ideal destination for science-oriented field trips. The Natural History Museum boasts an impressive collection of natural and cultural artifacts ranging from Ancient Latin American art to sea shells. You'll also find popular exhibits including "Age of Mammals," "Gems and Minerals," "Insect Zoo." Likewise, "Butterfly Pavilion" is a perennial temporary exhibit that school groups always enjoy. Plus, their brand new "Dinosaur Hall" features one of the best collections of fossils with more than 300 genuine fossils! Getting In: Natural History Museum tickets are included with the Go Los Angeles Card.
Don't Forget to Save on L.A. Field Trip Admission
So while you're planning that school trip for your kids or class, remember the Go Los Angeles Card. It's perfect for schools on a budget because it can save visitors up to 50% on combined admission prices to top field trip attractions. We also offer group discounts, so be sure to call and inquire if your class could save even more!