The second-most populous city in the United States and among the most exciting travel destinations in the entire country, Los Angeles is full of things to do. The last thing you want, however, is to feel like you're sticking to the same old stuff, again and again. If you're looking to mix up your Los Angeles activities, then check out our list of cool things to do in L.A. From outdoors excursions to cultural outings to culinary adventures, we've got a bit of everything.
Hike Griffith Park
Everyone can take a picture of the Hollywood sign from afar. The far superior thing to do is to hike up through the picturesque Griffith Park to get a closer peek. Plus, you can always pop into the historic Griffith Park Observatory.  
Slide down the side of a skyscraper
https://www.instagram.com/p/BwTcXfuAEbV/ Pump your adrenaline up on the fully-enclosed slide that runs from the 70th to the 69th floor of the U.S. Bank Building. It's part of the OUE Skyspace LA observation deck—which is itself also a cool way to see a new perspective on the city. 
Roam through an orchid garden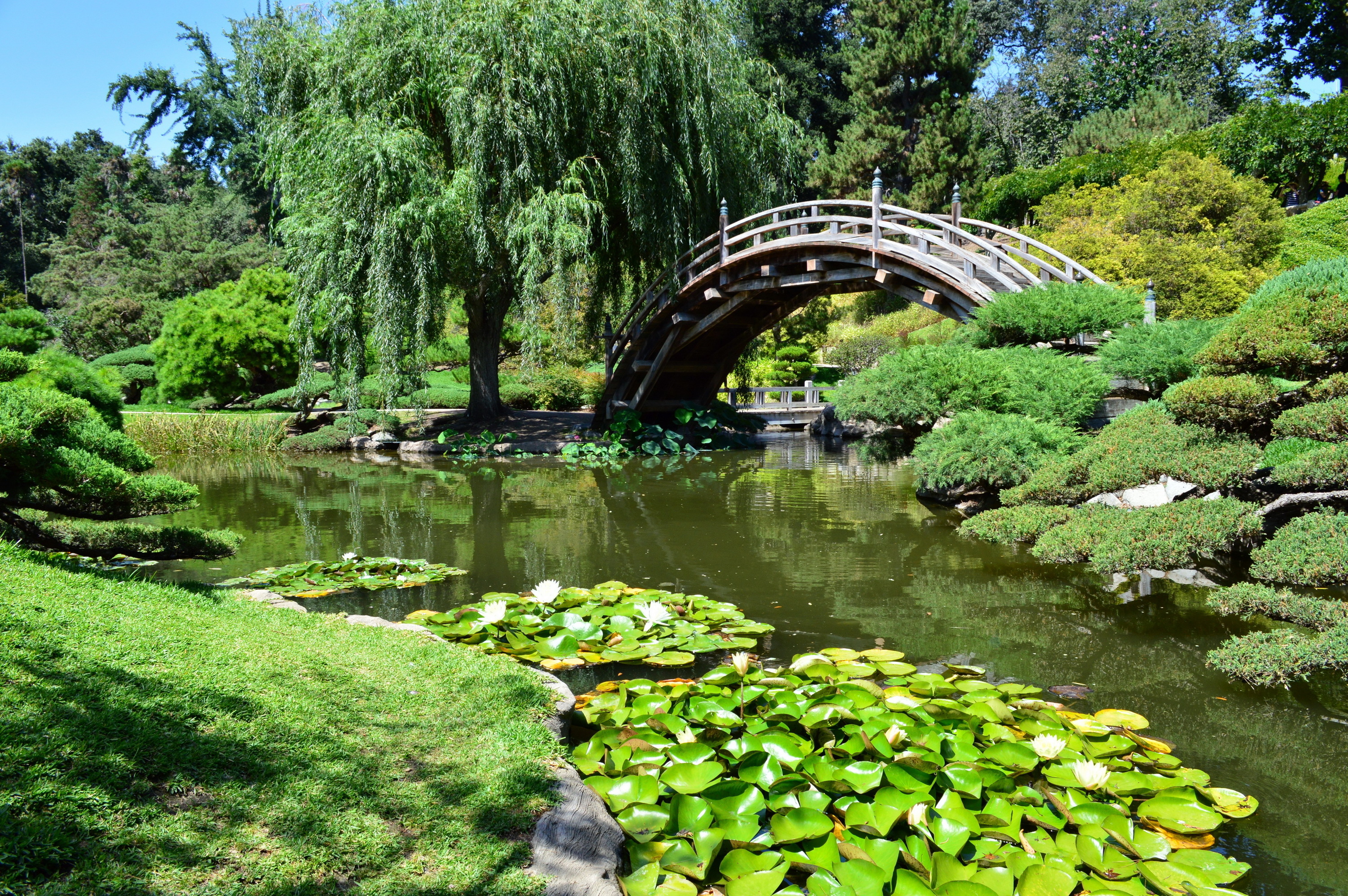 The Huntington, in San Marino, boasts a collection of 10,000 different orchid plants—a staggering number of these beloved tropical beauties. They also have bonsai collections and a bounty of camellias. Plus, a fascinating selection of rare and under-appreciated cycads, one of the oldest plant species in the world.  
Spoil yourself with a decadent brunch
L.A. is unquestionably a brunch town. Options are abounding from diner-style classics to the haute cuisine that fetches an impossibly high price (you really won't spend that much for lox), and plenty in between. Some of our favorites include Here's Looking at You, Republique, and A.O.C.
Check out some Ice-Age fossils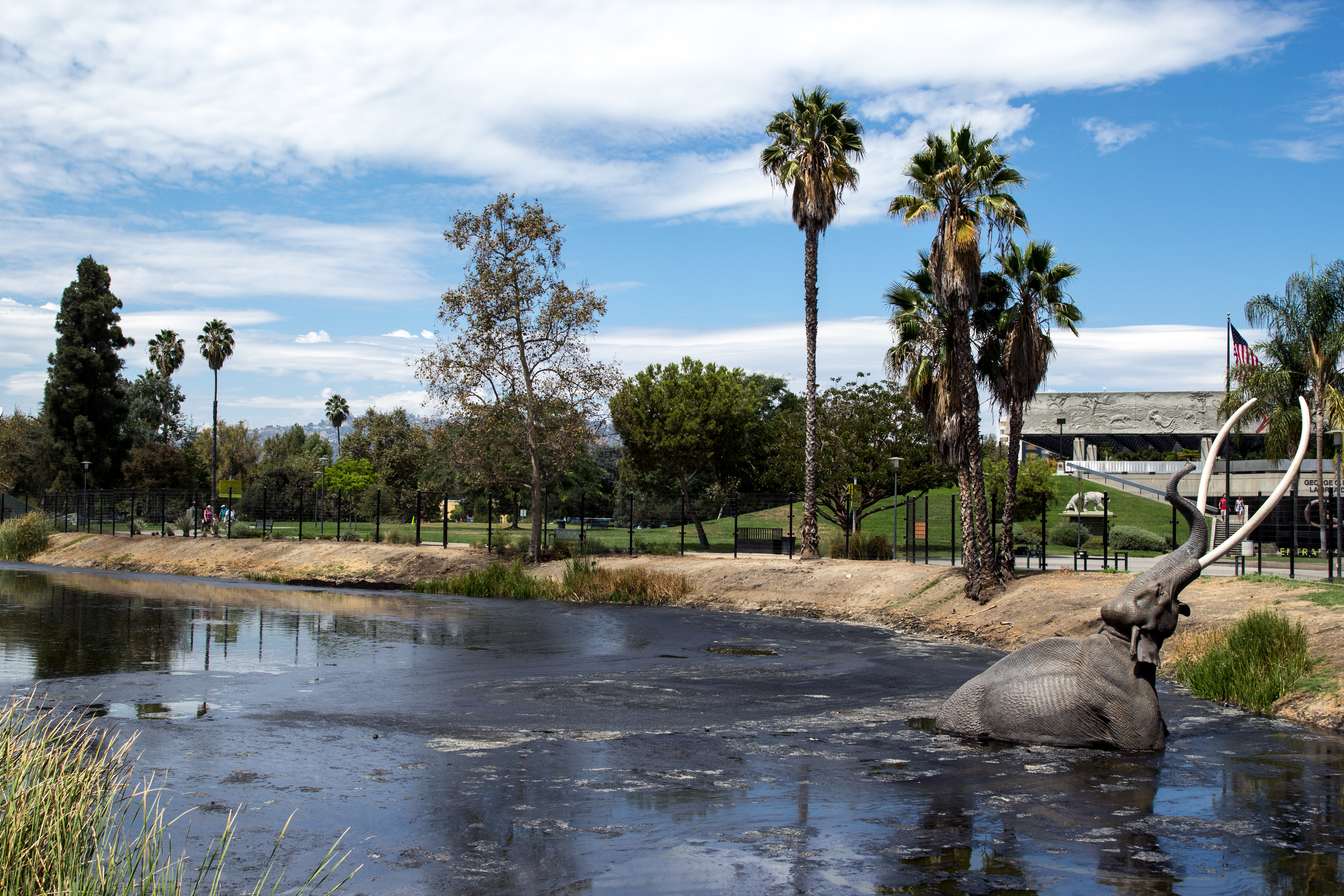 The largest and most diverse Ice Age excavation site in the world, La Brea Tar Pits (conveniently located in Museum Row) is a must-see curiosity for anyone with an interest in the natural world. Combine fossilized plants and animals in the Observation Pit with an actual working fossil lab and you've got it made.
Take a tour of DTLA
DTLA explorations are one of the coolest things to do in L.A., in no small part because of its vibrant cultural scene and historic roots. There are a bunch of Art Deco buildings, the Bradbury Building, and much more. You can opt for a guided tour, or roam freely. When you're done, check out some of the best restaurants in the city.
Get those enviable jelly-fish photos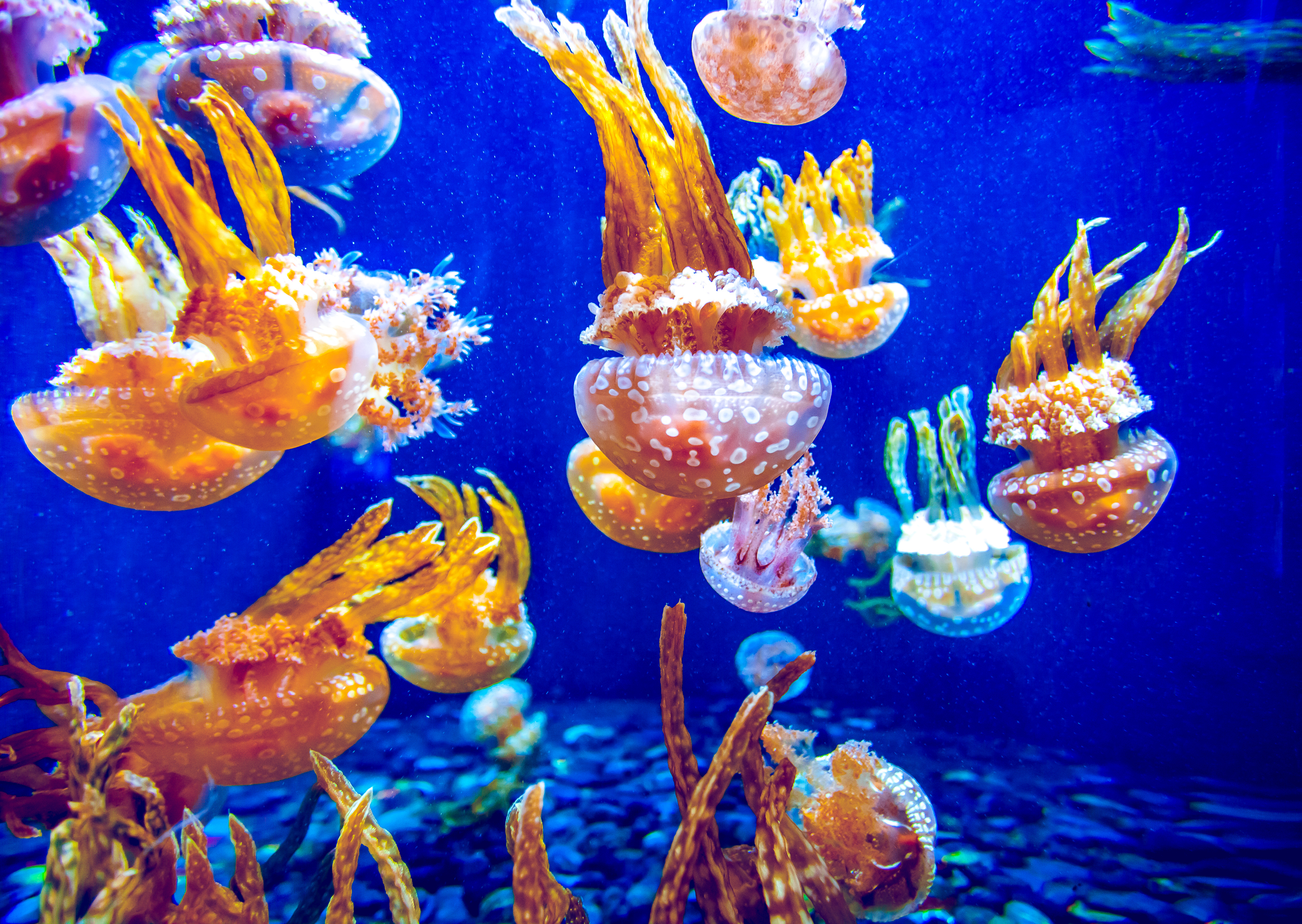 We've all liked those Instagram posts showcasing these incredible creatures illuminated against a dark tank—head to the Aquarium of the Pacific to see and learn more about these unique, odd animals that have been on earth for over 500 million years (!?).
Go to a Clippers game
With Kawhi Leonard and Paul George teaming up on the new "it" team in L.A., who needs the Lakers anyway? The Staples Center, of course, is home to both, as well as multiple other concerts and events. Check out last minute deals to score cheap tickets.
Race karts at 45-mph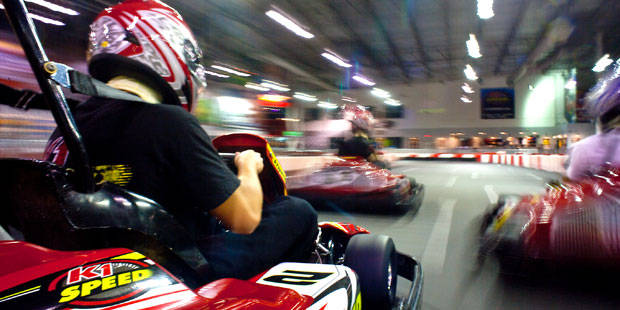 Pokey little go-karts are the relics of your childhood. Notch it up to 10 with K1 Speed Indoor Karting, a rare opportunity in Los Angeles to drive fast. There's even a live scoring system during the 14 laps of your race. It's a great time to make a bet on who buys dinner.
Sip your way through the city's breweries
Like many cities in California, L.A. now has more breweries than you can shake a stick at. But there are oh-so-many good ones that it's worth an afternoon or evening. Several even often free or low-cost brewery tours, so the whole experience becomes educational. Check out Highland Park Brewery, Boomtown Brewery, and Mumford Brewing for a start.
Immerse yourself in music history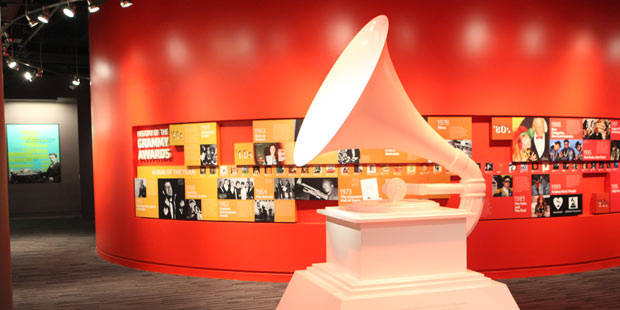 If you've got a musical bone in your body, you'll want to check out the GRAMMY Museum. It's filled with fascinating permanent collections and even more engaging traveling exhibits. They cover everything and everyone from Cheech and Chong to the Backstreet Boys. 
Marvel at a Frank Lloyd Wright-designed home
Buildings with Frank Lloyd Wright's inimitable architecture stylings are rare and special. The Hollyhock House, located in East Hollywood in the Barnsdall Art Park, is a distinctive homage to California built for the early twentieth-century oil heiress Aline Barnsdall. 
Experience the magic that is Yayoi Kusama's Infinity Mirror Rooms
It's one thing to see all the still images, and another experience altogether to walk through these truly remarkable art installations. The one in L.A. is called The Souls of Millions of Light Years Away and can be found at the Broad, one of the city's premier contemporary art museums.  
Connect with your inner California cowboy
While L.A. may seem all chic and hypermodern these days, the origins of California have their roots in cowboy days. The Autry Museum of the American West features artifacts, documents, and images that encapsulate the history of the American cowboy, among other fascinating exhibits. You can even check out some historic firearms.
Nosh your way through Grand Central Market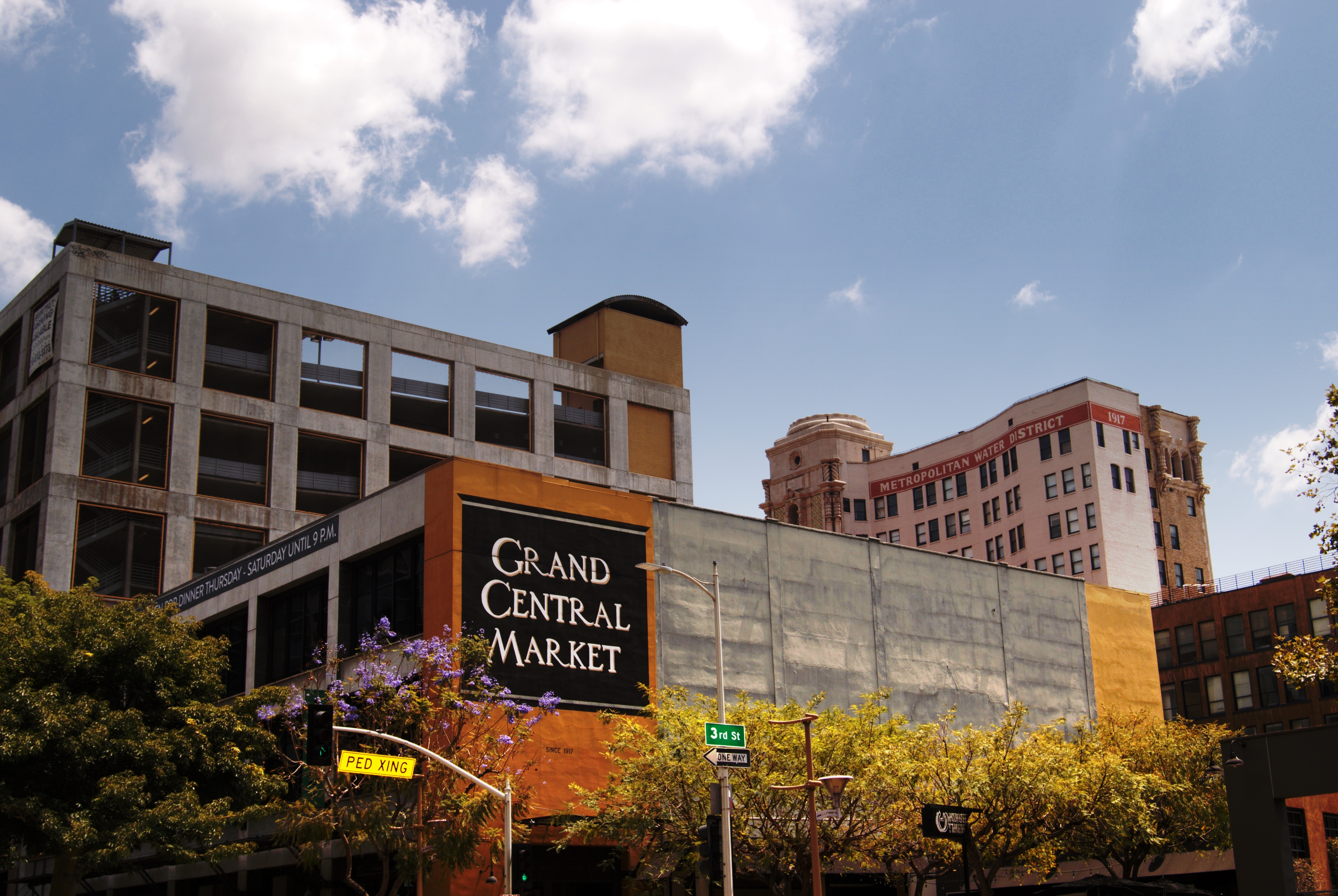 Akin to NYC's Chelsea Market, the Grand Central Market is an almost-overwhelming abundance of food and beverage vendors located inside the historic Homer Laughlin Building. In addition to offering up cheap tasty classics alongside hipster favorites, the Grand Central Market is also the oldest and largest public market in Los Angeles. Share Your Adventure with Us Tag @GoCity or use the hashtag #GoCityPass in your vacation photos and we'll feature you on our page. Follow the Go City Instagram and Facebook pages for competitions, special offers, and events and inspiration for your chosen destination too!