We all know that robots are becoming an increasing part of human existence—from medical robots that preform precise surgeries that save lives to those little vacuuming automatons that we sometimes forget are still actually robots, they're all over. Technology is such a significant component to our lives—hello, smartphones—that we often don't stop to marvel at how the future is already here.
Los Angeles is among those cities at the forefront of the tech revolution, boasting robot security guards (at the Bloc shopping mall), and even robot bartenders (meet "Gearmo del Pouro" at Two Bit Circus). But they also have plenty of other futuristic attractions. Check out our favorites below!
Universal Studios Hollywood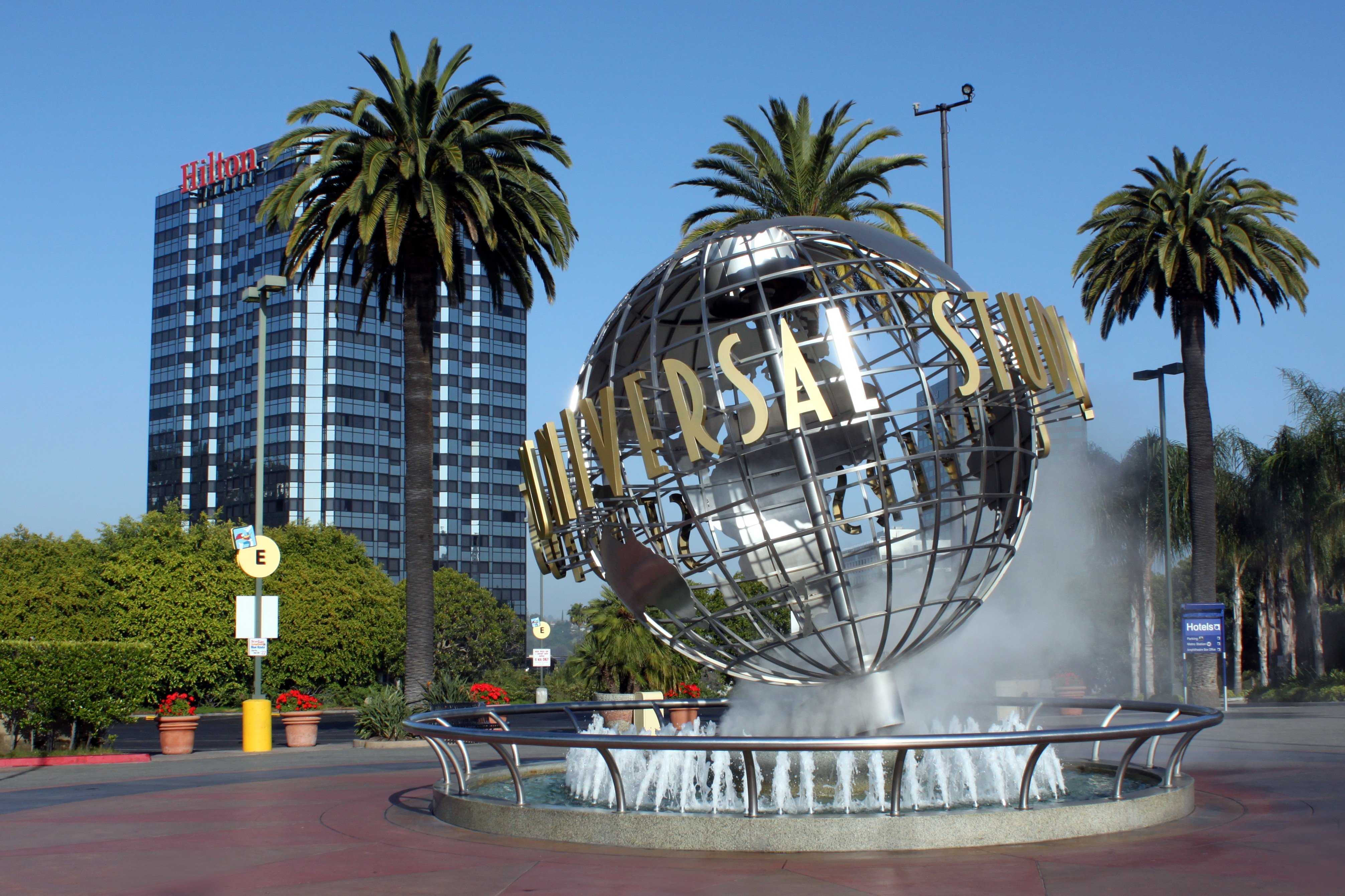 The future of blockbuster entertainment is here and it's at
Universal Studios Hollywood
. Whether you want to ride the most cutting-edge rollercoasters, see the most innovative technologies in movie magic, or simply enjoy the immersive experience that the various exhibits and attractions that Universal has to offer, you'll feel like you've stepped into Hollywood's future. Check out our guide to Universal Studios Hollywood to make the most of your visit.
The Skyslide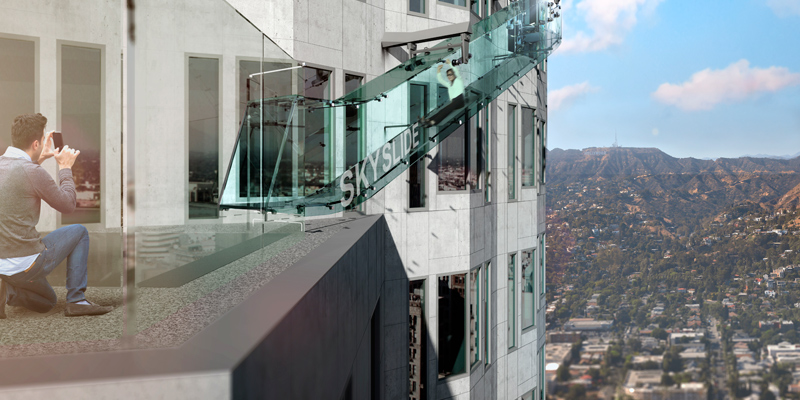 If you're looking for new ways to explore the city, then we have a venue for you.
OUE Skyspace
is the observation deck at the top of the US Bank Building, but it's more than just a place to see things from an aerial vantage point. You can slide down the outside of the skyscraper in a see-through glass passageway that winds from the 70
th
to the 60
9th
floor. Move over, viewfinders!
K1 Speed Indoor Karting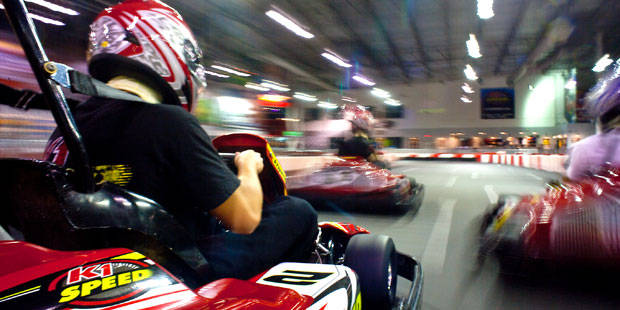 Forget the go-karts you drove around in as a kid—the newest offering for the adrenaline-addicted is
K1 Speed Indoor Karting.
While it's not quite zipping around the Indy 500 racetrack, it's pretty good for a civilian experience. You'll speed through 14 laps in your high-tech kart while competing with friends on the live scoring system. 
California Science Center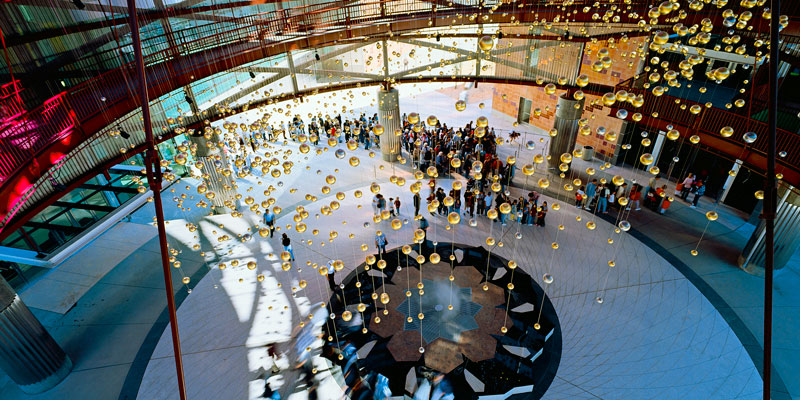 Check out the future of technology, climate, and the human body at the California Science Center. They've got exhibits on practically anything you can think of, from vast ecosystems to tiny microorganisms. You can explore their permanent exhibits, take in temporary exhibitions, or see one of their award-winning
IMAX films.
This is a great spot to inspire your kids with the future of science. 
Griffith Observatory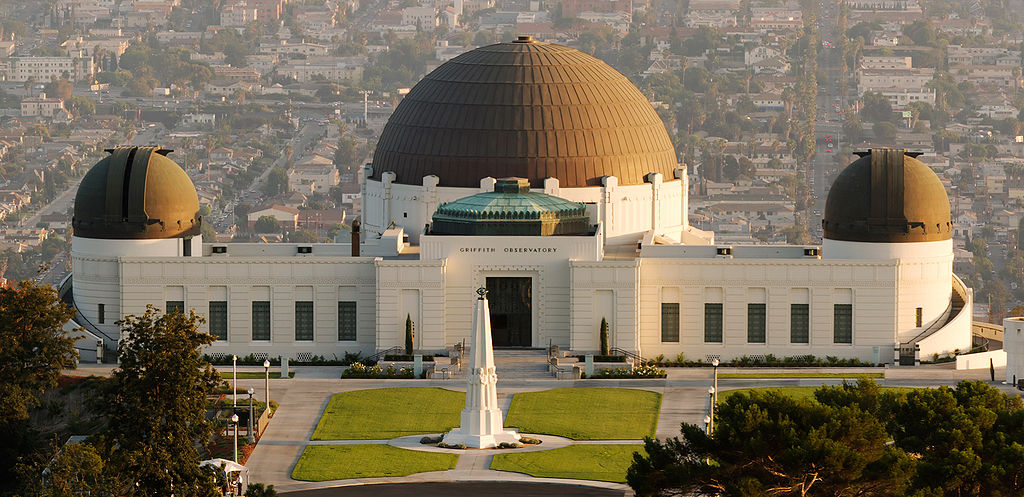 Yes, we know it's a historic observatory, but their focus is on space—aka, The Final Frontier. Learn all about cutting-edge research and scientific developments via innovative exhibits at the Griffith Observatory as you gaze into the vastness of space and wonder about your role in the future that's yet to come.
The Broad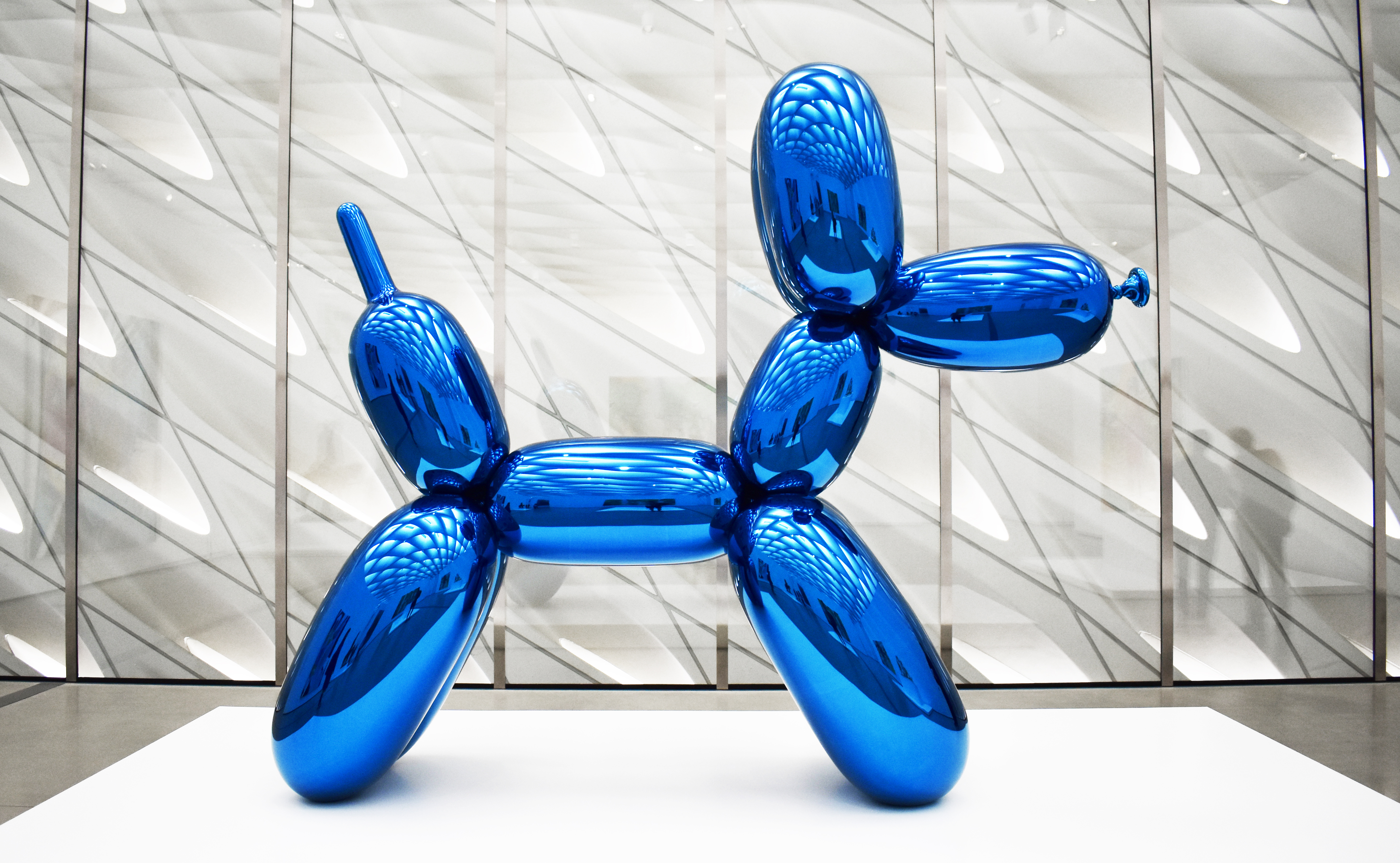 This futuristic free museum should be central to any artistic experience in Los Angeles. Looking for the most daring pieces of art in the city? Check out the Infinity Mirror Rooms of Yayoi Kusama. The Eli and Edythe Broad collection also boasts multimedia works from the post-war and contemporary period, with everything from video installations to mixed-media paintings.
Save on Futuristic Los Angeles Attractions
A few of these exciting futuristic L.A. attractions are included with the
Go Los Angeles pass.
Pick one up to today and you'll save up to 50% versus buying the tickets individually. 
Share Your Adventure with Us
Tag @GoCity or use the hashtag #GoCityPass in your vacation photos and we'll feature you on our page. Follow the Go City
Instagram
and
Facebook
pages for competitions, special offers, and events and inspiration for your chosen destination, too!