Los Angeles is one of the most popular cities to visit in California. It's conveniently located between San Francisco and San Diego (making it ideal for a Cali road trip vacation). La also has a wealth of attractions in itself.  However, if you know anything about traveling to LA you may have heard stories about the Los Angeles airport, also known as LAX. As a massive international airport, LAX can be very tricky to navigate. It's often overwhelming for those unaccustomed to frequent travel. To provide a little bit of assistance for your LA vacation, we've put together this handy guide to the Los Angeles airport. 
Overview
LAX is the primary international airport serving the greater Los Angeles area. It is the largest and busiest airport on the west coast of the US. It's located about 18 miles (30 km) southwest of downtown LA. LAX serves as a hub for Alaska Airlines, Delta, United Airlines, and American Airlines.  The Los Angeles airport is comprised of nine distinct passenger terminals and is serviced by 132 different gates. Travelers can get between the terminals via shuttle, underground tunnel, and above-ground walkways. Depending upon which terminals you need to get between, you may have different options for transit. We highly recommend consulting the LAX Terminal Maps for info on which airlines are located in which terminals, parking information, and how to get between terminals (which is more complicated than you might think).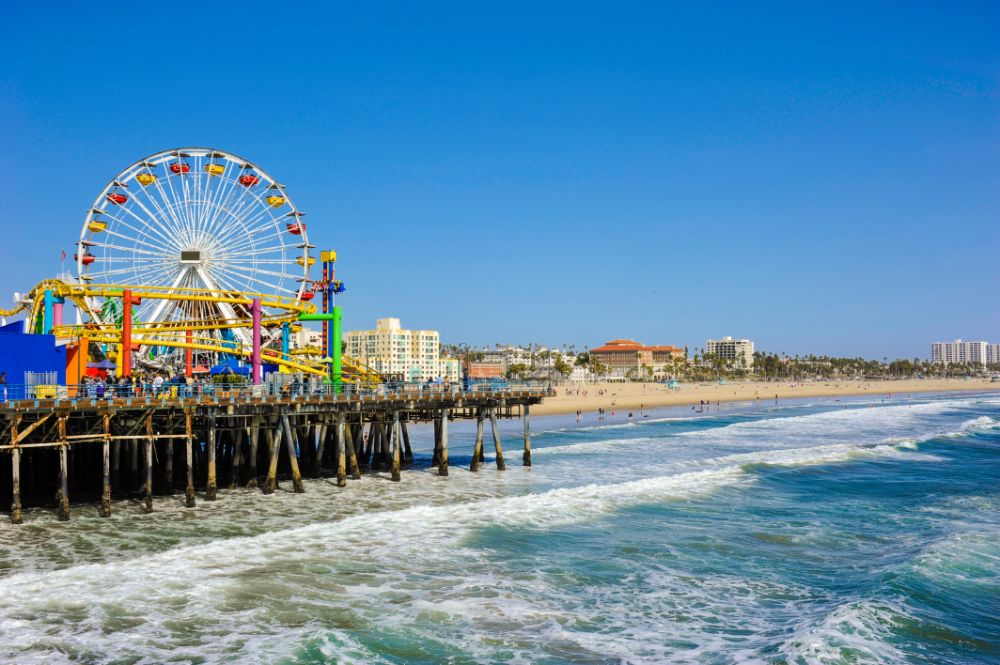 Security
Security at LAX is known to be particularly rigorous. Travelers should be careful to comply with regulations as they would at any major international airport. TSA regulations concerning carry-on and checked luggage apply, as well as regular screening procedures. There may be additional screening for passengers arriving on flights from international destinations, as well as typical customs procedures.  Travelers with small children should remember that kids under the age of 12 can leave their shoes, light jackets, and hats on per TSA regulations. Babies must be carried through security because their strollers will need to be screened separately. However, older children should walk through on their own. For useful tips on getting through security with your kids, check out the TSA's official guide to traveling with children. It's also a smart idea to arrive earlier than you might think for your departing flight, particularly if you're headed to a non-US destination. LAX is the second busiest airport in the entire United States, and if you don't want to risk missing your flight, you should build in some extra time. It's also a smart idea to invest in expedited screening passes if you think it would help you to skip regular TSA security lines.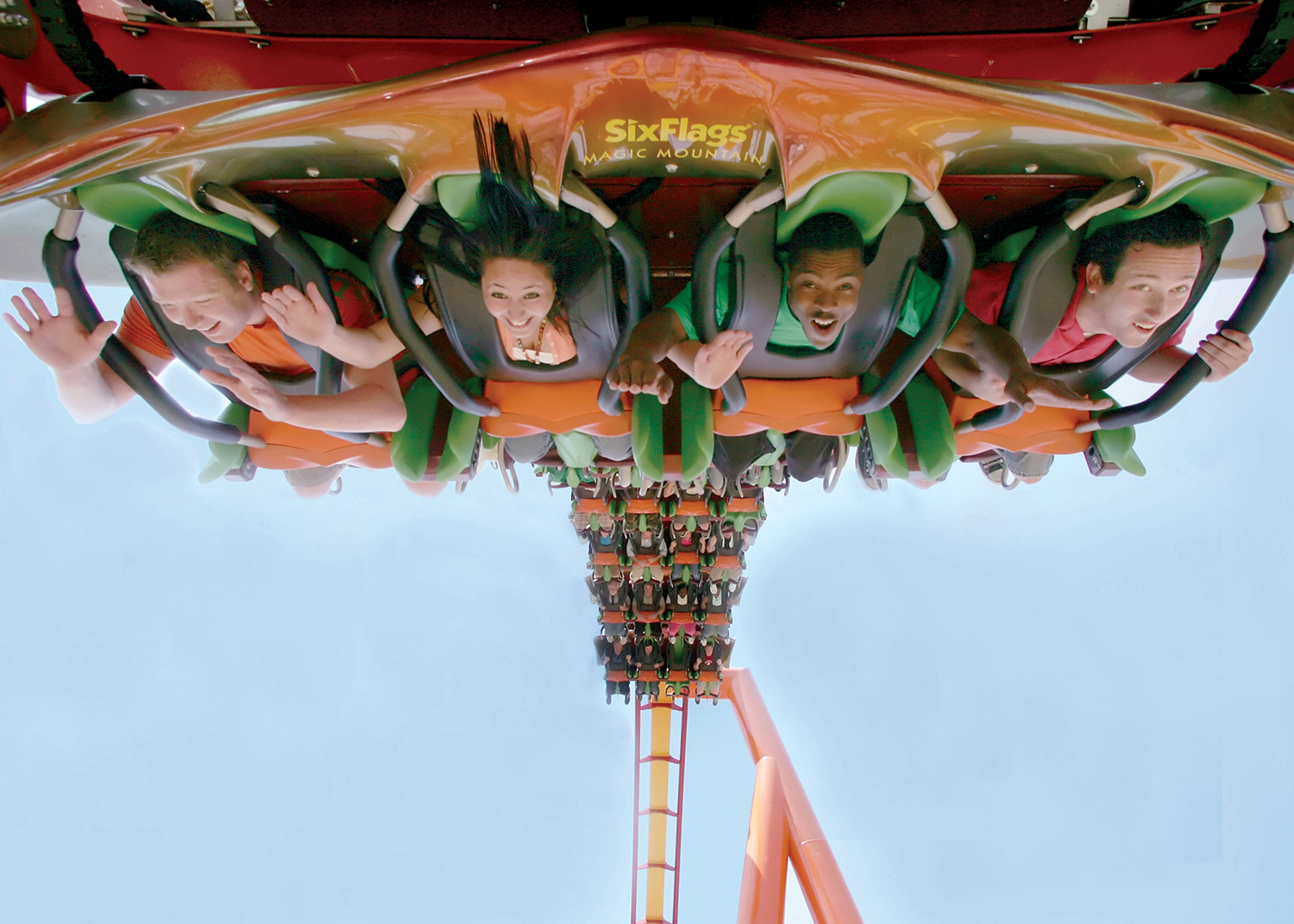 Shopping & Dining
In an airport as massive as LAX, one naturally expects a plethora of shopping and dining options. There is a wide variety of options before security checkpoints, too. This is a nice benefit for those who need to pick up their luggage and depart the secure areas before leaving the airport.  Once through security, there are tons of dining options. You can find pizza, burgers, sushi, and reliable chain restaurants. You'll find Carl's Jr., Dunkin Donuts, California Pizza Kitchen, Panda Express, and Shake Shack. There are also local favorites like the indulgent La Provence Patisserie and Café, the 8oz Burger Bar. Check out BLU2o, which offers "beach bites" and cocktails, plus some good coffee. Healthy options include Earthbar and the Farmer's Market To Go location. Looking for drinks before your departing flight? Corona Beach House is a fun place to sip their signature cerveza while enjoying an option from their full dining menu. Retail choices are also exciting for many travelers. There are excellent places to buy souvenirs, multiple spas, several book stores and newsstands, and more. You can also find shops offering luxury products and brands like Coach, Emporio Armani, and Michael Kors. Makeup junkies will want to check out MAC and Kiehl's. Families with little ones should stop by the Mattel Experience. And sports lovers (at least the Lakers fans!) won't want to miss the Magic Johnson Sports retail store. There are also plenty of duty-free shops.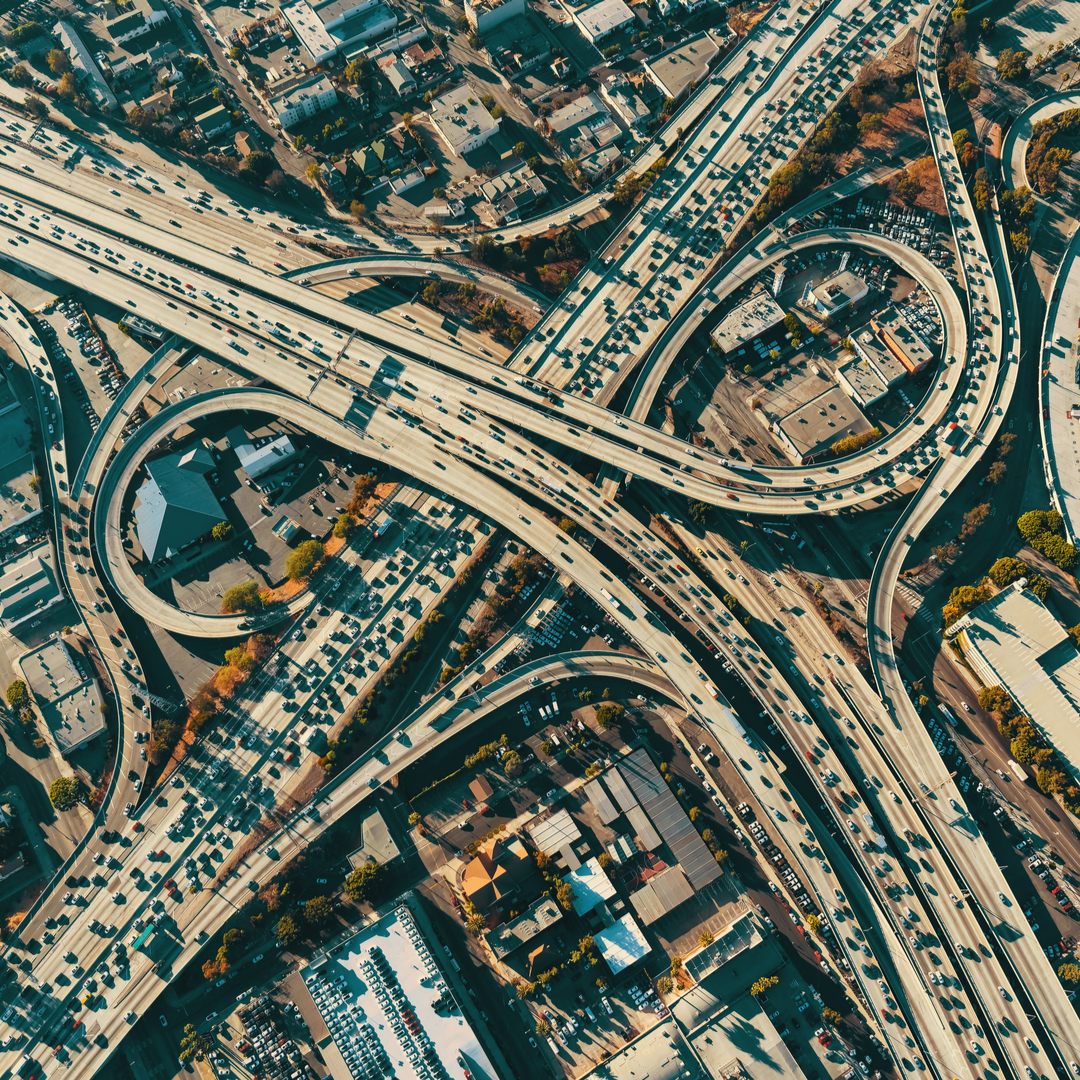 Car Rental, Shuttles, and Rideshare
There are multiple modes of public transportation to get to Los Angeles for passengers arriving in LAX. Shuttle buses can bring travelers to Metro Green Line Aviation Station to pick up the train, and to the LAX City Bus Center for bus routes heading into the city. Travelers should wait at the LAX Shuttle & Airline Connections sign for each shuttle.  Renting a car while in Los Angeles? There is a car rental depot on Century Boulevard that can be reached via the Economy Lot E 'Economy Lot' shuttle bus. Taxi lines can be found at the Lower Level (arrival level) islands in front of each terminal under the yellow taxi sign. Passengers looking for rideshare pickups like Lyft or Uber should follow the directions on the app because they cannot pick up at all locations. For more information on other options for getting into LA, check out the LAX Ground Transportation site. 
Save on Los Angeles Attractions
After you get a hang of LAX, it's time to get down to the real business of your vacation—the fun! Get a Go Los Angeles pass and save up to 50% on admission to the best Los Angeles attractions, activities, and tours. Some popular things to do in LA include hiking in Griffith Park, various Hollywood attractions, a tour of Universal Studios, a hop-on hop-off bus tour, and many more. Many popular attractions are included with the Go Los Angeles pass.  Please share your adventure with us! Tag @GoCity or use the hashtag #GoCityPass in your holiday snaps and we'll feature you on our page. Follow the Go City Instagram and Facebook pages for competitions, special offers, and events and inspiration for your chosen destination too!