Lights! Camera! History! At the Hollywood Museum visitors are transported into the magical world of movie-making. This is a must-see attraction for movie and television fans. Check out our helpful guide for visiting the Hollywood Museum, packed full of ways to save on admission, tips for visiting, other nearby attractions, and much more.
Looking for Hollywood Museum Discount Tickets?
We've got you covered – Hollywood Museum admission is available with the below money saving options, so you can choose the attraction pass that's right for you: 1. All-Inclusive Pass – All you can do. Includes admission to dozens of attractions. 2. Build Your Own Pass – Select the attractions you want to visit prior to visiting. See all available passes, attractions & prices – Learn more.
Tips for Visiting the Hollywood Museum
If you are a big fan of Hollywood movies and the television give yourself at least two hours for a complete tour.
Don't forget the basement; it's easy to miss but the basement houses some of the most interesting pieces of memorabilia.
The Hollywood Museum has nice restroom facilities that are available to paying customers. It's very hard to find a bathroom in Hollywood, use them when available.
Ditch the car for this visit, instead take the Metro (subway) or use a ride-sharing service like Uber or Lyft to get here. This is a heavily congested area. It can be a headache trying to find a place to park, the lots are expensive, and if you park incorrectly you risk parking tickets or being towed.
Have a meal at Mel's Diner to complete the experience.
What You Should Bring
Camera (no flash allowed in museum)
Video Camera
Sunscreen
Water
Metro Card
Smartphone
Cash
What to Do There
THE MOVIE LOVERS MECCA One of the best things about The Hollywood Museum is that it is next to so many interesting movie-themed attractions. The museum is a four-story building full of displays and memorabilia celebrating the television and movie-making entertainment industry. It sits behind Ripley's Believe It or Not on the southeast corner of Hollywood and Highland, one of the most renowned corners in Los Angeles, and the location of The Oscars at the Dolby Theater, movie premieres at the El Capitan, and the studio for Jimmy Kimmel Live! It's also about a half-mile from the Hollywood Bowl amphitheater and within walking distance of the historic TCL Chinese Mann Theater that showcases the handprints and footprints of Hollywood's most celebrated movie stars.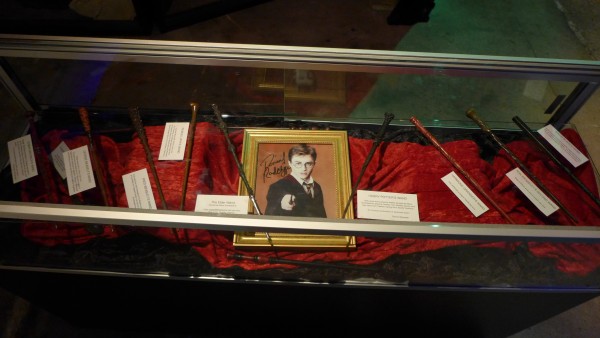 In addition, Hollywood Boulevard is the street that maintains the Hollywood Walk of Fame celebrating the best and brightest of television, movies, and music. Just look down to see one of the 2400 golden stars that are placed up and down the street. Some of the most well-known are clustered near the Hollywood and Highland area. THE HISTORIC MAX FACTOR BUILDING The Hollywood Museum is housed in a building that was first used to store movie props and equipment for the fledgling movie studios. Just as Tinseltown was making a name for itself, the building was sold to Max Factor who became the preeminent makeup artist to the stars. In those days, movie studios did not have their own makeup and costume departments, so the movie stars would be driven to the Max Factor building in the morning, have their makeup and hair styled for the scenes shooting that day, then they would be driven to the movie set. The museum still holds examples of the exact hair and makeup rooms used by stars like Marilyn Monroe, Judy Garland, Bette Davis, and many others from the golden age of film. MOVIE MAGIC ON DISPLAY Besides its homage to Max Factor, the museum is filled with interesting movie props, costumes, masks, posters, and pictures from hundreds of popular movies. Classic movies like Star Wars, Planet of the Apes, Rocky, and Jaws are represented, along with newer fan favorites like The Hunger Games and Harry Potter.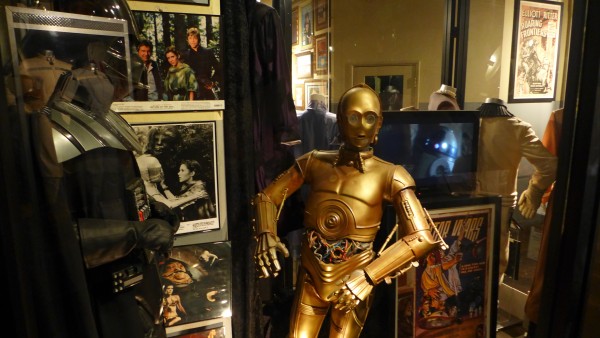 CELEBRATING TELEVISION HISTORY Television fans will not be disappointed at the Hollywood Museum. There is memorabilia from television''s early pioneers like Bob Hope, Jack Benny, and Lucille Ball. The museum also rotates displays and includes material from current shows like The Walking Dead (AMC), The Knick (Cinemax), Justified (FX), True Blood (HBO), Dancing With The Stars (ABC), and Orange is the New Black (Netflix).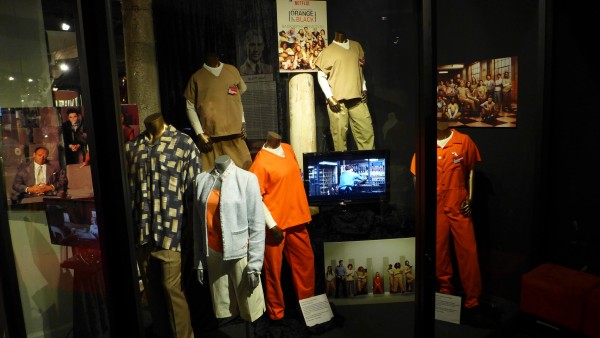 THE FAMOUS MEL'S DINER You can enter or leave the museum through one of Hollywood's favorite restaurants—Mel's Diner. Mel's Diner was once a mechanic's garage that was bought and converted by Max Factor to house his retail store. It is connected to the main building, allowing visitors to walk into the restaurant after the tour, or have breakfast while they wait for the museum to open.
Nearby Attractions
There are plenty of other great attractions located nearby. Here are a few we suggest adding to your itinerary...
Dolby Theater Tour - Visit the home of the annual Academy Awards for Motion Pictures and see where the stars get their Oscars and give their acceptance speeches. This short 30-minute tour gives you an unique behind the scenes look at Oscar night.
Madame Tussauds Hollywood - Get up close to 100 of your favorite celebrities … well, super life-like wax figures of them, at least.
Hollywood Walk of Fame - Every few feet down Hollywood Boulevard is a star honoring the most famous celebrities of our time. Find your favorite celebrity's star and take a selfie for your social media accounts.
The Hollywood Sign - The iconic Hollywood Sign is visible from this location. Go up to the third or fourth level of the Hollywood / Highland Complex for the best photo op.
Jimmy Kimmel Live! - Plan ahead and get free tickets for one of Jimmy Kimmel's show tapings. You can be in the audience, listen to the talk show, and even attend a concert. You might even get a shot at being on television!
Places to Eat Nearby
Mel's Diner - One of the best places to eat because of its connection to the Museum, with traditional diner fare that everyone will enjoy. Perfect for lunch or breakfast.
Hard Rock Cafe - Right next to the Dolby Theater you can find this unique rock and roll concept restaurant. Grab some great burgers and check out their collection of rock memorabilia.
Cabo Wabo Cantina - This is a great place for margaritas and Mexican food. The restaurant is owned by rocker Sammy Hagar (Van Halen, Chickenfoot) and serves his favorite dishes alongside his Cabo Wabo Tequila.
California Pizza Kitchen - Pizzas and pasta that the whole family will enjoy.
Need to Know
Hours
Wednesday-Sunday, 10:00 am-5:00 pm
Closings: Mondays and Tuesdays, New Year's Day, Easter, July 4th, Thankgiving Day, Christmas Day.
All holiday hours are subject to change without notice.
Directions & Address
1660 N. Highland Ave. (at Hollywood Blvd) Los Angeles, CA 90028 Public Transportation: Metro: The Red Line Metro to Hollywood & Highland stop at the northwest corner of the Hollywood and Highland intersection. The museum is just steps south of the southeast corner of the intersection.
Save on Tickets with a Go Los Angeles Card
Remember, the Go Los Angeles Card® is the best choice for maximum savings and flexibility, which includes Hollywood Museum tickets, plus admission to your choice of other top attractions. Save up to 55% on top museums, tours, and activities vs. paying at the gate. Visit multiple attractions for one low price.