Eternal sunshine, movie makers, star-studded hilltops and a strip of sunny beaches - Los Angeles is an enviable city on California's coastline. The real-life La La Land is where dreams are made, and not just for wannabe film stars. 
However, turn the city on its head and LA has a more cynical side including infamous gangs and criminal neighborhoods. So you might be wondering, is Los Angeles safe to visit?
Yes, Los Angeles is safe for tourists.
In reality, LA is in fact a safe city to visit, with most tourist attractions and popular sites situated within affluent neighborhoods overlooking the ocean. Of course, like any popular destination, visitors are encouraged to remain vigilant for pickpockets in crowded areas, but overall it's very easy to stay safe in LA.
To cover your bases, we've put together an insider guide to staying safe in Los Angeles...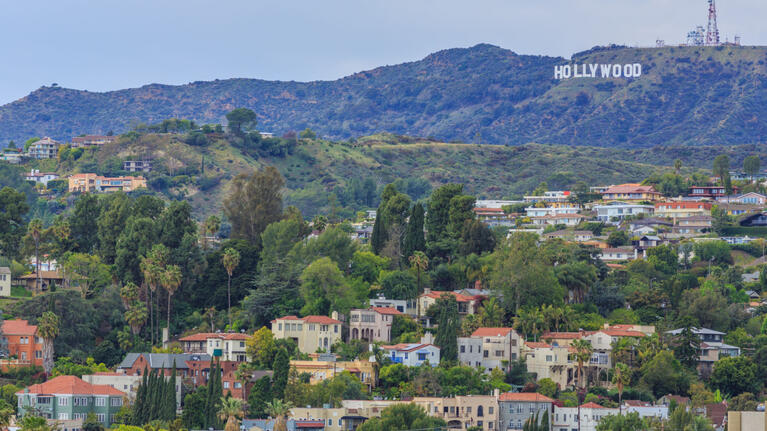 What to be aware of when visiting Los Angeles
Safe neighborhoods in Los Angeles
When looking at accommodation in Los Angeles and what neighborhoods to visit, there are a few points to consider. 
Most tourist areas are safe for families such as Hollywood, Beverly Hills, Santa Monica and West LA. It is of course recommended that visitors apply common sense and remain aware of their belongings in crowded tourist sites such as the Hollywood Walk of Fame.
When deciding where to stay overnight it is important to consider areas that are safe in the dark. Book your accommodation in a safe neighborhood such as La Cañada Flintridge, Rancho Palos Verdes, Century City, Agoura Hills, Westlake Village, Playa del Rey, Pacific Palisades or Brentwood. Neighborhoods including Chinatown, Skid Row, Chesterfield Square, Fairfax and Hollywood should be approached with caution at nighttime.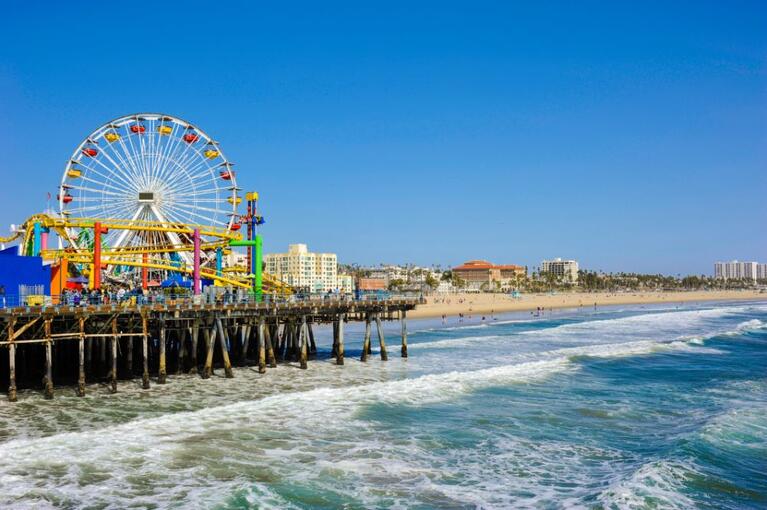 Transportation in Los Angeles
Los Angeles is a sprawling city and whilst public transportation is available, the most recommended way to travel is by car. If car hire isn't an option for your trip to the city, then rest assured, taxis including Uber or Lyft and a reliable bus system are also safe. It is recommended however to avoid public transportation at nighttime if you are unaccompanied or traveling through neighborhoods with a higher crime rate.
Check out our full guide to getting around LA for more information.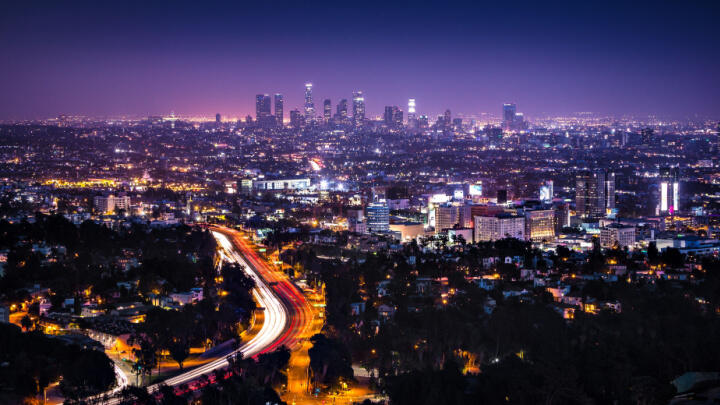 Los Angeles crime threats
Like any popular destination, visitors are encouraged to remain vigilant for pickpockets and petty theft in crowded areas. At key tourist spots such as the Hollywood Walk of Fame and on public transport, be aware of concealing your money, keeping wallets in front pockets and holding purses tightly. If possible, don't carry valuables around with you and check your bags if you are bumped by a group of people.
Similarly, remain alert to potential scams such as tampered ATMs, distracting flashing signs and fake talent scouts. Never follow an individual that approaches you claiming to be a producer, casting agent, etc. and if you're unsure, ask for a business card that you can use to do an internet search. There are legitimate talent scouts in Hollywood - just be sure to do your research and always tell someone where you are going.
Although not a high risk, to avoid more serious crime, be careful not to wander into dangerous neighborhoods by sticking to main streets.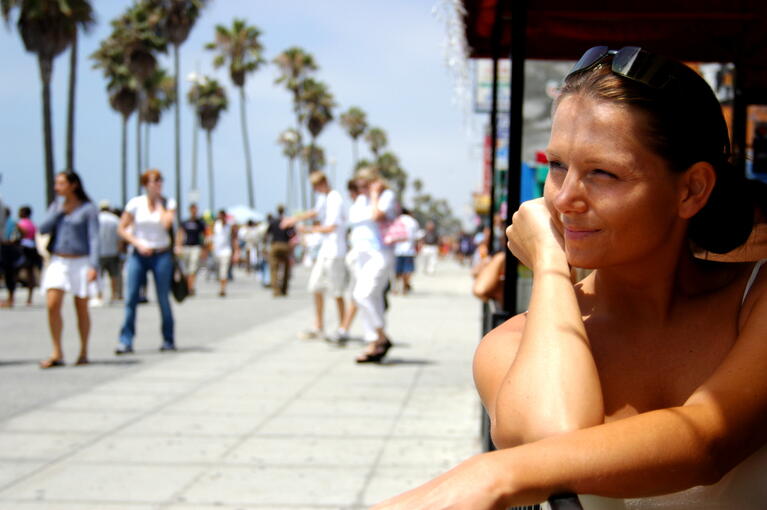 Natural disasters in Los Angeles
Natural disasters are not a high-risk concern in Los Angeles. In fact, the most dangerous one is an earthquake which last occurred in 1994. If you are however caught in a serious earthquake, you're encouraged to either:
Get under a sturdy desk or table if indoors and cover your head and neck with your arms

Stay clear of windows, mirrors or anything that may fall

Avoid elevators, running in the street, trees and power lines

Pull to the side of the road away from bridges and overpasses and stay inside the car

Duck into a doorway if you are near buildings on a sidewalk
If you are swimming in the ocean, you need to be aware of strong currents known as riptides. If you find yourself being carried offshore, try not to panic or swim against the current and instead swim parallel to the shoreline. Once the current stops, you'll be able to swim back to shore.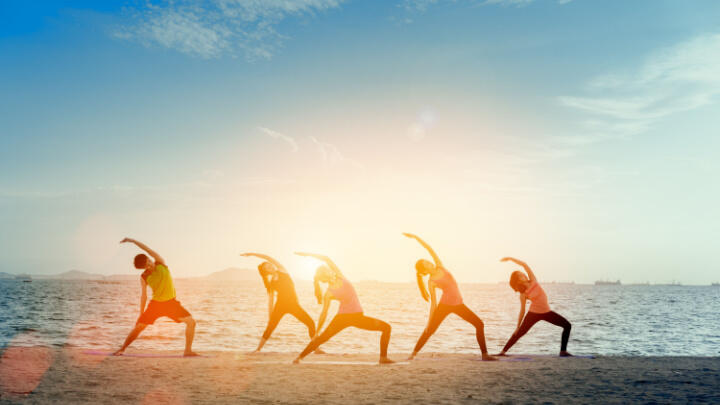 Solo travel and female travelers in Los Angeles
The risk for female travelers in Los Angeles is low. For solo travelers of either gender, the advice applies to follow common sense, avoiding certain neighborhoods in the dark, deserted areas and poorly lit streets. Another way of staying safe is to inform hotel staff or hostel guests where you're going and keep emergency numbers close on your phone. You could also join a guided tour as a great way to see the city, stay safe and meet new people!
To summarize
Los Angeles might not actually be a city of angels but it's definitely a safe destination to visit for all travelers. With a little common sense, tourists can see and enjoy this fantastic city with very little risk to their own safety.
Save on attraction admission during your visit
If you're planning a trip to Los Angeles and hoping to see some of the city's world-class attractions, you could save money with a Go Los Angeles pass. Our All-Inclusive, Explorer and Build Your Own passes include admission to top LA attractions including theme parks, museums, tours, zoos and more!