Knott's Scary Farm Returns for 24 Horrifying Nights When: Select nights September 24-October 31 (September 24, 25, 26 & October 1, 2, 3, 8, 9, 10, 11, 15, 16, 17, 18, 21, 22, 23, 24, 25, 28, 29, 30, 31) Hours: 7:00 pm-1:00 am or 2:00 am on Fridays and Saturdays From deranged dentists to zombies from the other side, Knott's Scary Farm has conjured up terrifying activities to get you into the Halloween spirit. You'll be sleeping with the lights on for years to come. Visitors can get their Halloween fill of thrills with all the haunted houses, spooky rides, horrifying shows, scare zones, and more, including:
Tips for Visiting Knott's Scary Farm
How to avoid being targeting by the monsters: act like you're not scared
How to get targeted by the monsters in the park: act scared
Check out the BOO-FET dinner: BOO-FET tickets get guests admission to the frightfully delicious buffet meal, including a souvenir cup and early entrance to the park.
For priority access to 10 of 11 mazes and secret access to extra rooms in 5 mazes, purchase a Fright Lane with Skeleton Key ticket. You'll receive a souvenir lanyard and collectible keychain while supplies.
Go with a group or try to organize a shuttle to save on parking ($20 for cars, $22 for buses and RVs)
Plan your visit around the spooky shows you want to attend like Elvira's Asylum and The Hanging
Make a day of theme-park fun and visit Knott's Berry Farm before the ghouls invade it for the night and save with a Go Los Angeles Card All-Inclusive Pass, which includes Knott's Berry Farm tickets (Separate ticket required for admission to Knott's Scary Farm.)
Did you miss Knott's Scary Farm? No worries. Check out our guide for visiting Knott's Berry Farm.
Special Ops: Infected - Patient Zero
Get equipped with high tech laser guns and enlist in the Special Ops force. You'll enter the government-mandated quarantine zone in an attempt to fight the infected and save the world from a zombie apocalypse. Each member of the team will have to fend for themselves while taking directions from their lively, take-no-prisoners Squad Leader.
New for 2015! PARANORMAL, INC. - Case #1 - The Haunting of Hayden Hill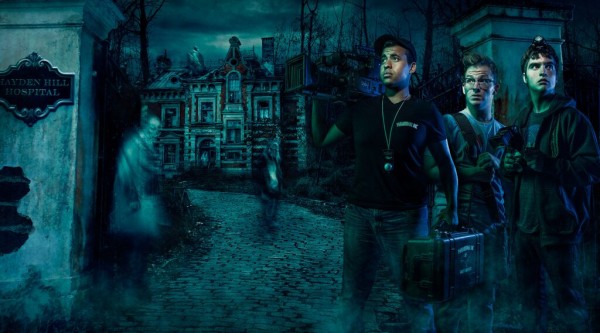 This new maze invites guests to investigate paranormal activity in a haunted hospital where patients were tortured for decades by deranged doctors and nurses. Featuring high flying aerial stunts, there are scares and demonic spirits of murdered patients around every corner. This is one place you do not want to let your guard down--the evil medical staff are looking to acquire new patients.
New for 2015! My Bloody Clementine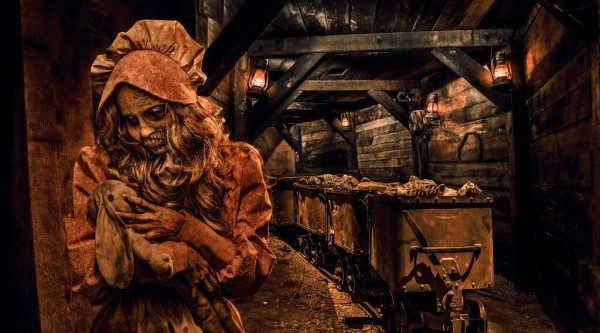 Take a grim ride through the Calico Mine where Clementine and her father were brutally murdered centuries ago. Their spirits are rumored to haunt the tunnels seeking revenge on the monsters who murdered them--don't be mistaken for the enemy!
New for 2015! The Dead of Winter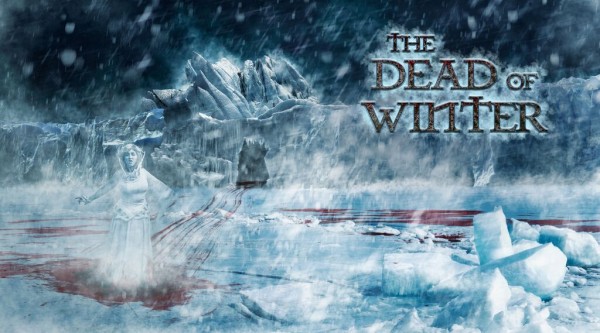 Unsuspecting visitors beware. The chilling Snow Queen is out to avenge her family's murder with an army of resurrected and un-scrutinizing Viking warriors. Guests with a Skeleton Key will have the opportunity to unlock a bone-chilling surprise...
New for 2015! The Green Witch and Her Deadly 7 Crew
Hiding in the darkest corners of Knott's Scary Farm lurk the Green Witch and her Deadly 7 sadistic crew. Each of the monsters represent one of the seven deadly sins and make terrifying appearances throughout the park.
Tooth Fairy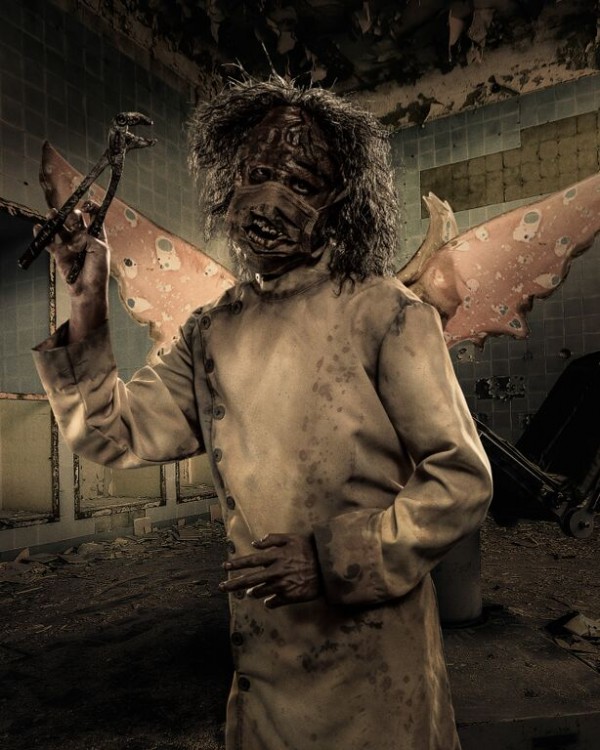 Hold onto your teeth and watch your back as you enter the maze of the deranged and twisted tooth fairy--he's been known to steal more than just baby teeth.
Fiesta de los Muertos Dance Party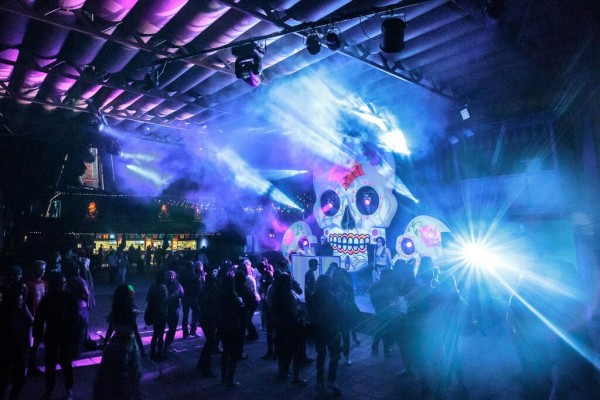 Be sure to check out the Fiesta de los Muertos Dance Party Scare Zone for a spooky party experience. There will be dance music, colorful costumes, and stilt walkers.