A quintessentially West Coast city, Los Angeles is famed for its laid-back beaches and picture-perfect weather. And whilst those are things are definitely highlights, there's a lot more to love about the City of Angels. Within its broad city limits, L.A. has a myriad of interesting and cool things to offer for all types of travellers. April is prime time for visiting some of California's best outdoor attractions since the weather is temperate and balmy. Springtime is also shoulder season, meaning that the city will be less crowded, and you should be able to find cheaper prices for airfare and travel. Still not sure how to make the best out of April in Los Angeles? Don't worry, we've got you covered! From making a trip to Santa Monica Pier to seeing the iconic Hollywood Sign, these are some of the best things to do in L.A., at least once. How many will you try?
See the Sights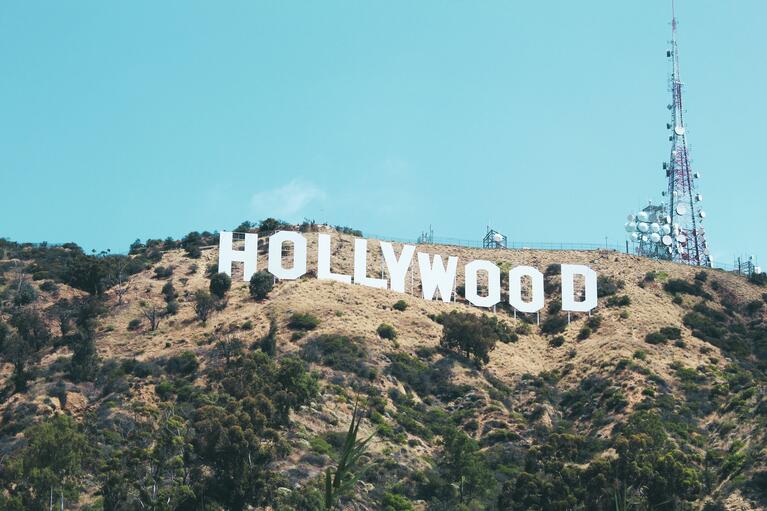 Of course, a trip to Los Angeles isn't quite complete without seeing the iconic Hollywood Sign. An emblematic cultural monument overlooking the city, this spot has been drawing in visitors from near and far since 1923. Whilst originally the sign read ''Hollywoodland'', after years of deterioration, it was eventually restored to simply read ''Hollywood'' as we know it today. As one of the most famous features of Los Angeles, the sign stands as a universal metaphor for ambition, success and glamor. Visitors can't get up close with the sign since it sits on restricted property, though there are many scenic spots where you can go to take pictures, such as Hollywood and Highland and the Griffith Observatory stop. As far as American landmarks go, you couldn't get much better than this.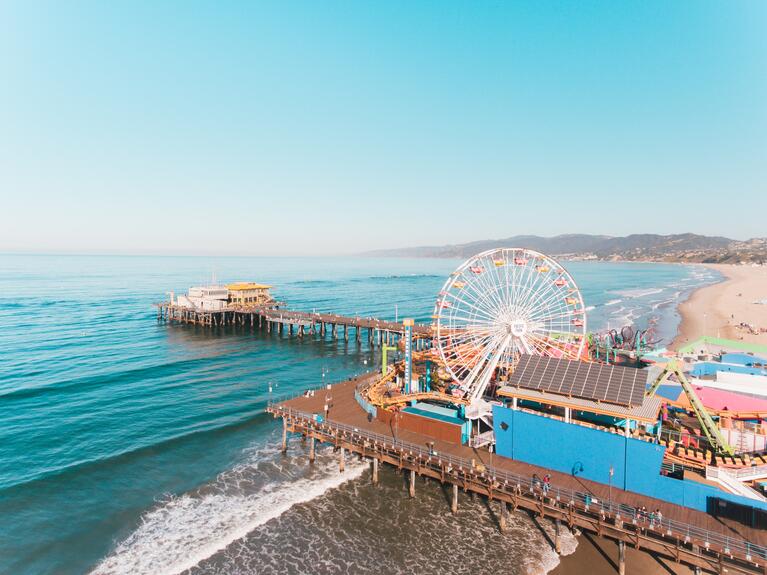 If you're looking for a fun day trip, you won't have to look much further than Santa Monica Pier. Set along Santa Monica Beach, the pier has been delighting visitors for well over 100 years now. Beyond its iconic historic arches, you'll find a whole host of great family-friendly activities to do here. Of course, one of the pier's most popular attractions is Pacific Park, a full-service amusement park, complete with plenty of restaurants, bars, souvenir shops as well as an arcade. Still, if you want something a little more laid-back, we recommend heading over to the farmers' market, where you can grab a bite to eat and relax. With so much to see and do, this attraction is perfect for spending time with friends and family and just seeing where the day takes you.
Soak Up that Springtime Atmosphere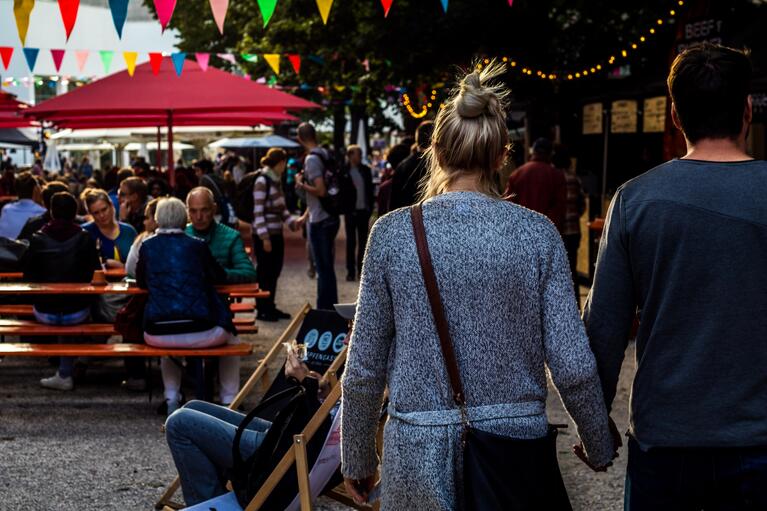 One of the greatest joys of travel is of course the food. Though there are many great food festivals taking place in Los Angeles during the month of April. nothing says springtime quite like the Knotts Boysenberry Festival. Running all throughout the month, this seasonal event is a fantastic choice for anybody who considers food their religion. The main focus of the event is a tantalizing lineup of dishes celebrating the park's historic roots. In addition, visitors can enjoy local crafters, live music, shows, and much more. There are also special activities and games for younger guests to enjoy. A total classic to add to your bucket list, this stop is the perfect way to soak up the sun and get a true taste of Los Angeles.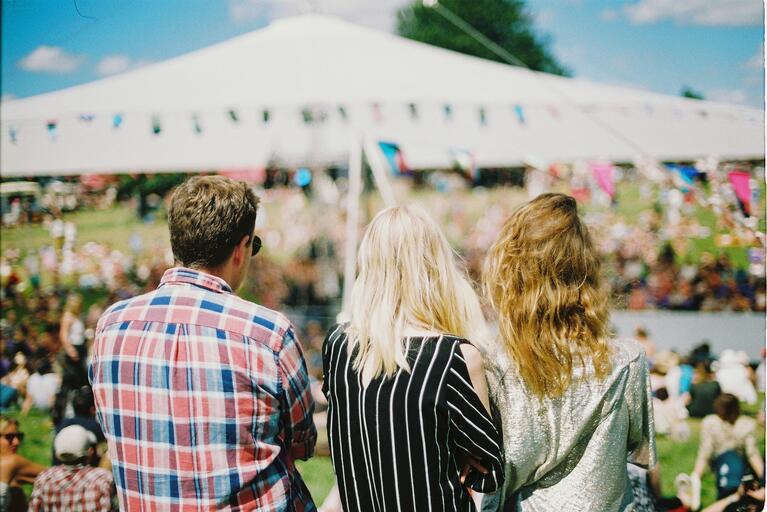 With its fantastic weather and clear blue skies, April in Los Angeles is a great time to take in some of the area's most wonderful natural attributes. Standing out as one of our favorite events of the season, California Poppy Festival offers visitors the chance to amble through blankets of technicolor vibrant petals unfurling under the sunshine. There's a lot to do here besides admiring the flowers, with a relaxing beer garden and plenty of festival food and live entertainment to be enjoyed. There are also amusement park rides and animal exhibits for younger guests. Breaking away from the typical family day out, we love this spot because it offers something a little bit different. 
Have a Blast!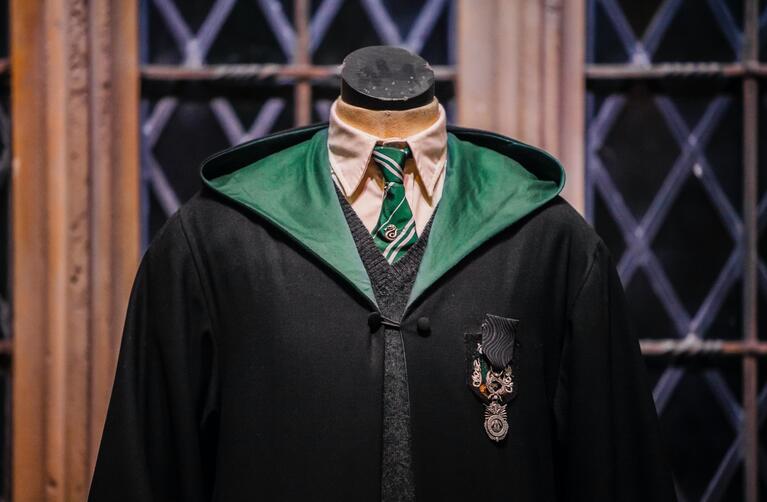 Los Angeles is a dream vacation spot for pop culture lovers and cinephiles alike. Whilst there are countless activities and attractions in the city pertaining to the entertainment industry, not many come close to the Warner Bros. Studio Tour. Offering a behind-the-scenes glimpse into one of the oldest film studios in the world, this spot is a total must-see. Along the tour, you'll be accompanied by a friendly and professional guide so you can hear more about the history and development that made Hollywood what it is today. Highlights include the original Friends' fountain, recreated sets from the DC Universe, and of course, the Wizarding World of Harry Potter. It takes around three hours to complete the whole tour, so make sure you wear something comfortable. A classic L.A. attraction that everyone can enjoy, this place is well worth the visit.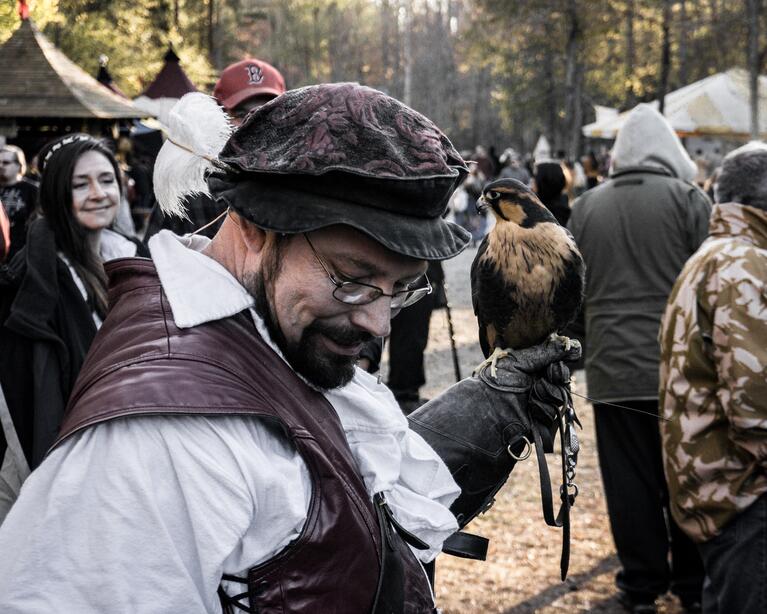 Those travelling with kids just might enjoy the next item on our list. Delighting visitors from near and far since 1963, the Renaissance Pleasure Faire is a local favorite well worth checking out. This annual themed attraction stands as a commercial reenactment of a 1580s market faire at Port Deptford, a waterfront town in the Elizabethan era. This spot has a great community atmosphere, whereby the enthusiasm put into it by the staff makes the attraction what it is. Some of the more unusual stations include belly dancing, hypnosis, and staff throwing ninja stars and axes. If you're wondering about food (and let's face it, why wouldn't you be?), you'll have your choice of everything from juicy turkey legs to delicious hand pies. Undoubtedly unique and a whole lot of fun, this spot is pretty much all you could ask for a good old fashioned day of fun!


Springtime in Los Angeles brings a whole host of exciting and interesting things to do. Whether you're looking to see the sights, learn more about the city, or just kick back and relax, you're sure to find something to suit your tastes. Explore the area to its full potential with GoCity's All-Inclusive Pass or Explorer Pass. If you'd like to know more, connect with us on Instagram and Facebook. With Go City, you can see more, for less.