With so many things to see and do, planning an itinerary for your Los Angeles city break can be a bit of a minefield - especially if you've only got a few days to pack in all the must-see attractions. Enter Big Bus. Saving you the hassle of planning out your route for the day and tackling the city's public transport, Big Bus covers plenty of LA's major attractions across its carefully planned routes. Handy, right? A classic 1-day tour ticket for Big Bus is included on your Go Los Angeles pass and what's more, for a limited time, you can now use your classic 1-day tour ticket for two days of Big Bus sightseeing. That's an extra 24 hours of hop-on, hop-off action at no additional cost. Need some more convincing? Here are our top reasons to explore Los Angeles with Big Bus.
5 Reasons to Sightsee with a Big Bus Tour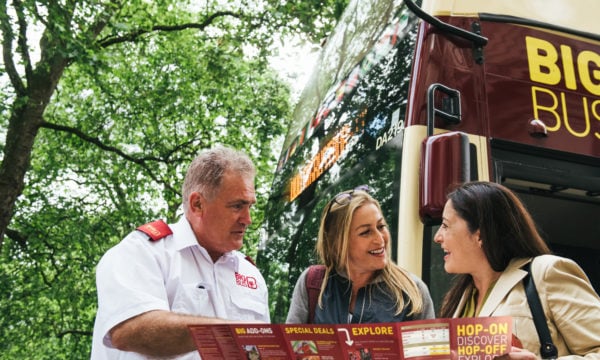 Routes cover all the top attractions
Get ready to start ticking off those top attractions as you can be sure that all they're all on offer on a Big Bus tour. You can take a look at the hop-on hop-off Los Angeles map to see all the stops on offer.
You can discover new places
Along with the major headline attractions, the joy of Big Bus is that you can stop off between big-ticket sights and check out some of the city's lesser-known spots.
It's easy to get to attractions
Nothing says "I'm a confused tourist" more than standing in the middle of a busy street with a giant folding map. Big Bus makes life a lot easier by taking you right to the tourist sights. Forget navigating public transport or using up your data trying to google directions, just hop on the next Big Bus and you'll be on your way.
It's flexible
Unlike your average bus tour, the hop-on, hop-off element of a Big Bus tour means you can see as much as you want to. Buses run throughout the day along Big Bus' tour routes, so jump on and off as often as you wish.
You'll learn along the way
Every bus has a guide who'll impart fun and entertaining local knowledge of your chosen city, so you'll be sure to pick up some interesting historical or cultural tidbits that you might not have discovered on your own. Or if you'd prefer, you can pick the pre-recorded commentary in Spanish, French, German, Italian. Portuguese, Japanese, Mandarin, Korean or Russian.
Our Top Los Angeles Big Bus Picks
Beverly Hills / Rodeo Drive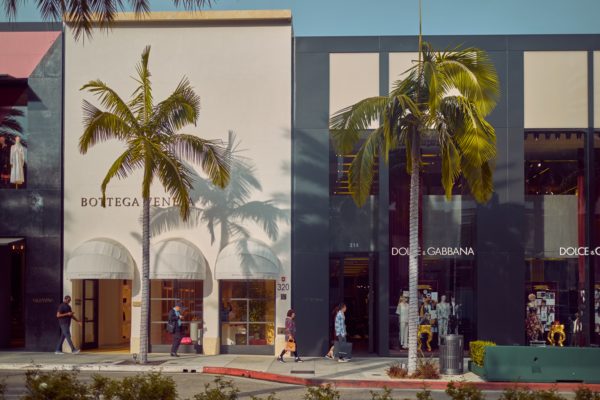 Where better to start your LA trip than by visiting the famous Beverly Hills. Make like Julia Roberts in Pretty Woman and head to Rodeo Drive, home to an array of high-end boutiques and stores, and be sure to keep your eyes peeled for some famous faces.
LACMA / La Brea Tarpits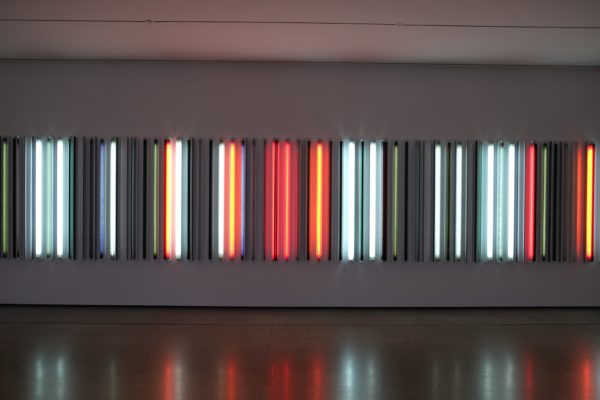 Hop off at this stop for some of LA's best museums. Firstly La Brea Tar Pits and Museum is a must-visit, given that its excavation site is recognized for having the largest and most diverse array of extinct Ice Age plants and animals in the world. Venture inside the museum and you can learn more about the processes of paleontology. Adjacent to this museum you'll also find LACMA, the largest art museum in the western United States. Explore its current exhibitions and then check out the surrounding public art installations.
The Dolby Theater at Hollywood & Highland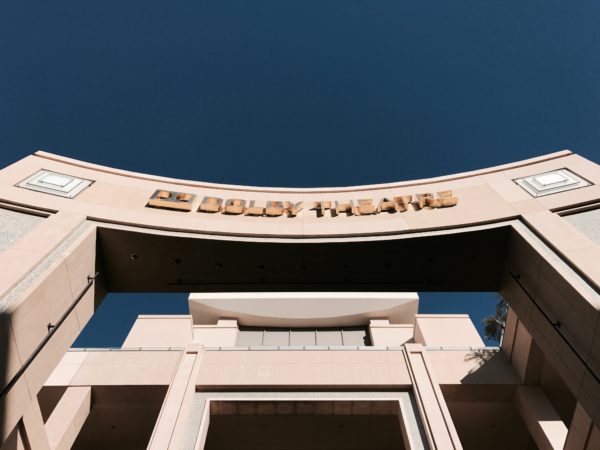 Jump off here and walk along the famous Hollywood Walk of Fame before heading to Hollywood & Highland Center, a shopping mall and entertainment complex that is home to both the iconic TCL Chinese Theatre, one of the world's most famous movie theaters and one of the finest examples of Exotic Revival architecture in America, and the Dolby Theatre, home to the Academy Awards.
Venice Beach / Marina Del Ray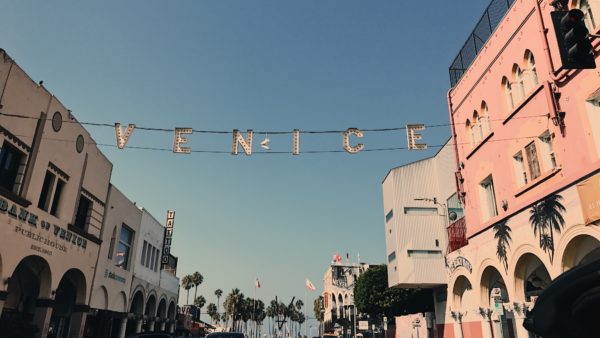 Grungy skaters, greased-up bodybuilders, and street performers are just some of the colorful regulars on Venice Boardwalk. Jump off here to start your walk along this famous two and a half-mile stretch of bustling promenade. As you explore, be sure to pop into some of the quirky gift shops to pick up some arty souvenirs.
Santa Monica Pier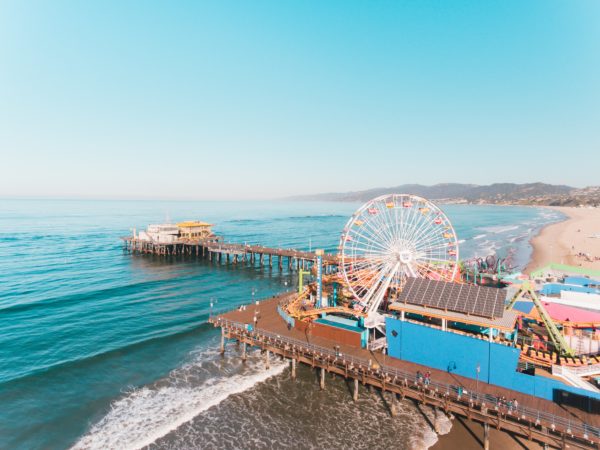 Santa Monica Pier's Pacific Park is an Instagrammers dream and an absolute must for families. Opened in 1996, this seaside park boasts twelve rides, games and attractions, food outlets, and more. Be sure to take a ride on the world's only solar-powered Ferris wheel and enjoy the birds-eye-view of the surfers and ocean below. Luckily for you, you can gain entry and unlimited rides on your Go Los Angeles pass. For more information on stops and routes, take a look at the hop-on hop-off Los Angeles map online.
Save on Attraction Admission During Your Visit
If you're planning a trip to Los Angeles and are hoping to see some of these world-class attractions, then be sure to pick up a Go Los Angeles pass. As a Go Los Angeles Explorer pass customer, you can use your classic 1-day tour ticket for two days. That's an extra 24 hours of hop-on, hop-off sightseeing at no additional cost! Offer valid until June 30.