L.A. is a great family city. Whether you're interested in Hollywood and pop culture, cultural attractions, or the great outdoors, there's something to love in Los Angeles.
If you're planning a family trip to L.A., then check out our list of the top kid-friendly attractions in the region. This list is curated by industry experts and represents some of our personal favorites. Our top Los Angeles family vacation ideas include:
Universal Studios Hollywood
Knott's Berry Farm & Soak City
Pacific Park
Aquarium of the Pacific
Natural History Museum
Bike Rentals
California Science Center & IMAX
Harbor Cruise
Griffith Park & LA Zoo
Walk of Fame & Hollywood Attractions
Universal Studios Hollywood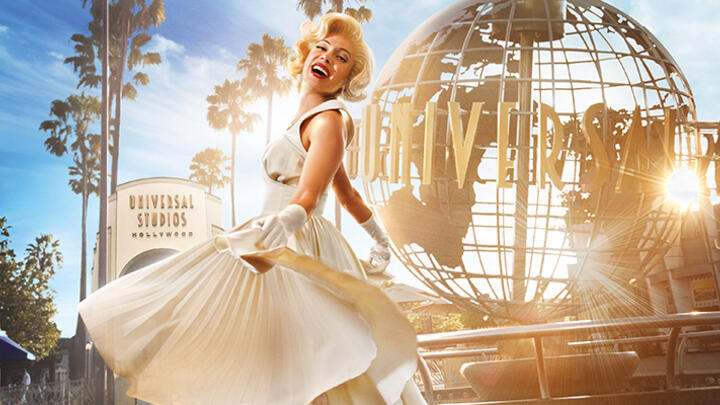 One of the most popular family attractions in Los Angeles, Universal Studios Hollywood combines the best of a studio tour with all the highlights of a theme park. Everything is turned up to 11 here. First, enjoy informative, behind-the-scenes tours of real back lots, sound stages, and more.
Then, hit up all of their phenomenal rides and attractions, from the Wizarding World of Harry Potter to Despicable Me Minion Mayhem and beyond. Last but not least, save some time to explore Universal CityWalk, a shopping and dining destination that's a great complement to the park itself.
Knott's Berry Farm & Knott's Soak City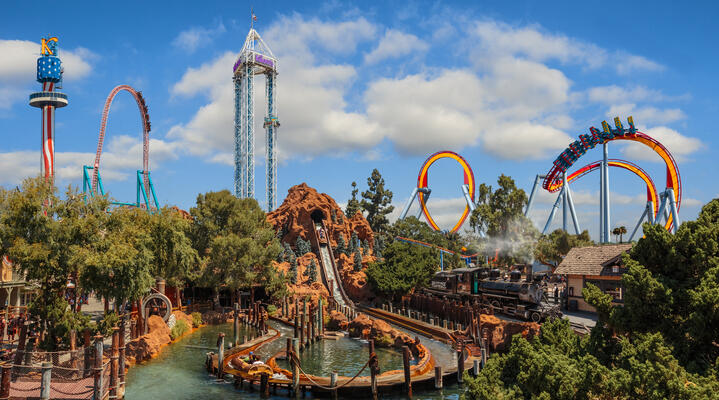 If you're really in the mood for some amusement park fun, then a visit to Knott's Berry Farm is in order. America's first theme park is still going strong, with delightful park characters, exhilarating coasters, and a nice selection of children's rides.
Check out the newly opened HangTime rollercoaster at Knott's, the steepest coaster in California that plunges over the water, creating some cool thrills for riders. Visit their sister park, Knott's Soak City, on a particularly hot day. They're right next to each other, so they could also be part of the same fabulous day!
Pacific Park
More of a classic amusement park, Pacific Park is the perfect beachside attraction for the whole family to enjoy. Hop aboard charming rides like their solar-powered Ferris Wheel. Then, get your thrills on with the West Coaster, a steel roller coaster right at the water's edge.
There are also many gentler rides for the little ones, like Inkie's Wave Jumper and Inkie's Pirate Ship. Come for the rides, stay for the cotton candy and carnival-style games.
Aquarium of the Pacific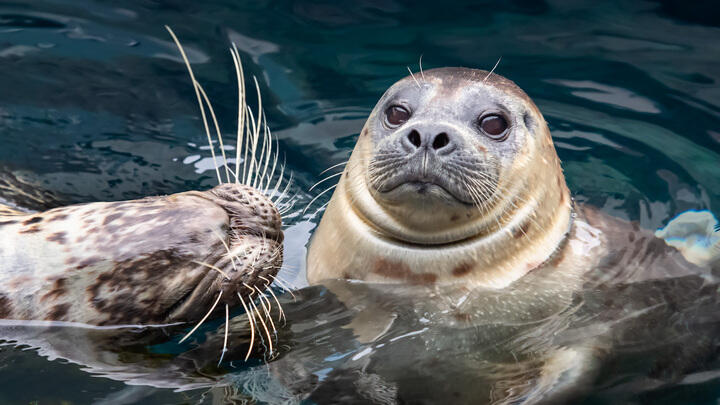 With its specific focus on the marine life of the vast Pacific Ocean, the top-notch Aquarium of the Pacific is perfect for the animal lovers in your family. See creatures as diverse as brilliant fish from the coral reefs Tropical Pacific to the fascinating creatures of the chilly Northern Pacific, scattered across their 19 major habitats.
Highlighted exhibits include Jellies, Shark Lagoon, June Keyes Penguin Habitat, and more.
Natural History Museum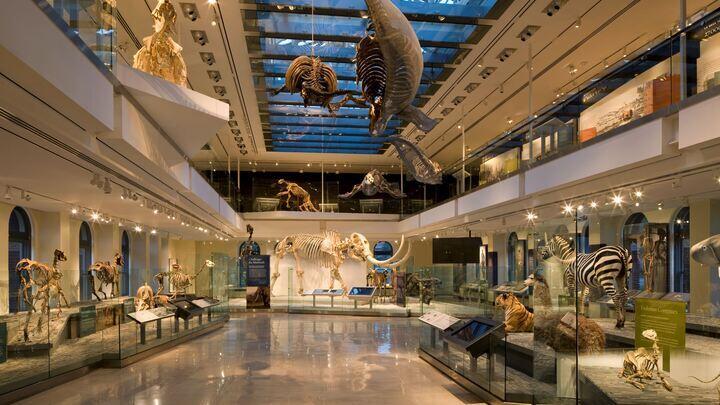 Featuring an expansive collection of natural and cultural artifacts from throughout history and across the globe, the Natural History Museum in Downtown L.A. is a great family attraction.
Exhibitions highlight biodiversity and cultural change in fascinating ways. Walk through halls of dinosaur fossils, gemstones and minerals, and ancient Latin American archaeological treasures. A visit here is sure to inspire curiosity!
Griffith Park & LA Zoo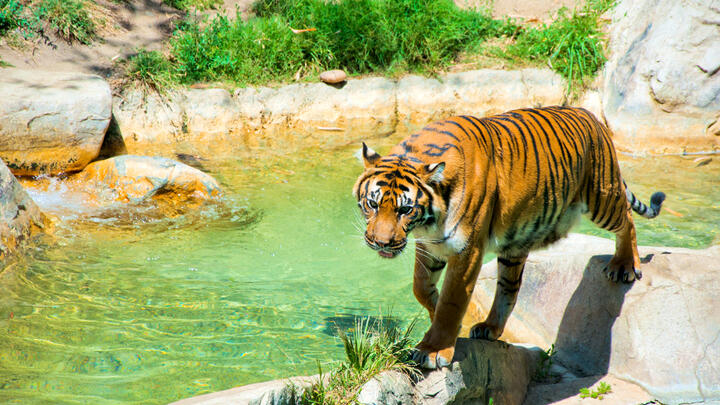 L.A.'s massive Griffith Park is the perfect family destination. It's a large expanse with plenty of trails for hiking or cycling, spaces for picnics or Frisbee-tossing, and many of its own delightful attractions.
For example, the Griffith Observatory is a nice scientific institution with exhibits, telescopes, and live shows, and the LA Zoo & Botanical Gardens are enchanting and educational. If nothing else, you should take a drive through the park to soak up the beautiful natural vibes.
Bike Rentals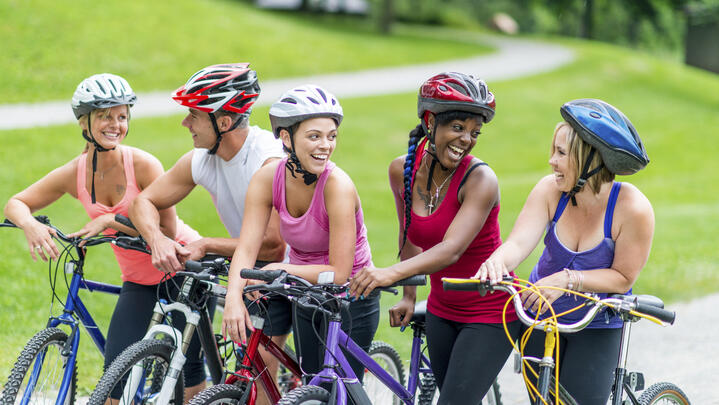 Stay active and enjoy the weather with a bike ride! Whether you want to explore Griffith Park or the sunny boardwalks of Santa Monica, there are plenty of options for you to pedal around. Choose this option for a wide selection of rental options in Santa Monica.
They also offer roller blade rentals for some retro fun your kids will love! Get your bikes, skates, boards and more at Perry's Café which also sells a nice selection of food and drinks for lunch, so make an entire afternoon of it!
California Science Center & IMAX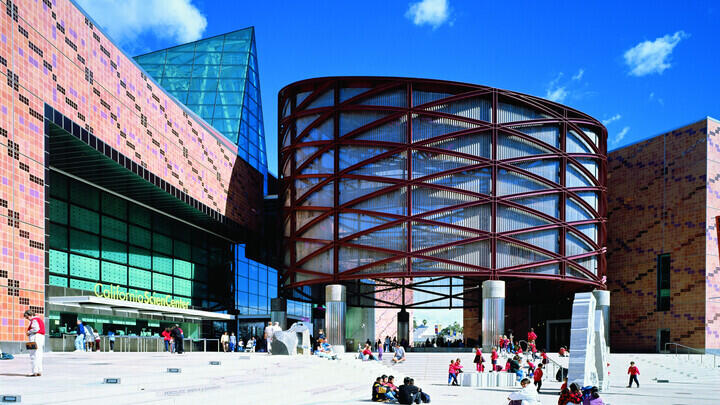 If you're already planning on going to the Natural History Museum, a nice complement is the California Science Center IMAX, also located in Exposition Park. They offer permanent exhibits on a variety of topics, like Air & Space, Ecosystems, Creative World, and more.
Their special exhibitions are really awesome, too, and include things like the Space Shuttle Endeavour and Body Worlds: Pulse. Special exhibitions change over time and may not be there at the time of your visit, so check the calendar before you go.
Harbor Cruise or Whale Watch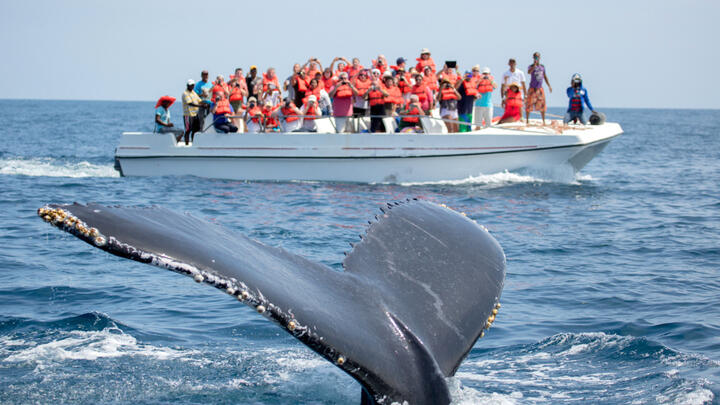 Head out onto the water for a fun way to enjoy the sunny weather in L.A. Boarcing a Harbor Cruise from Long Beach is a good way to sightsee the waterfront and enjoy relaxing breezes. Or, opt for a whale watch for a specialized focus on these majestic creatures.
Both tours provide plenty of opportunities to see local marine life, and are narrated by marine mammal educators from the Aquarium of the Pacific.
Walk of Fame & Hollywood Attractions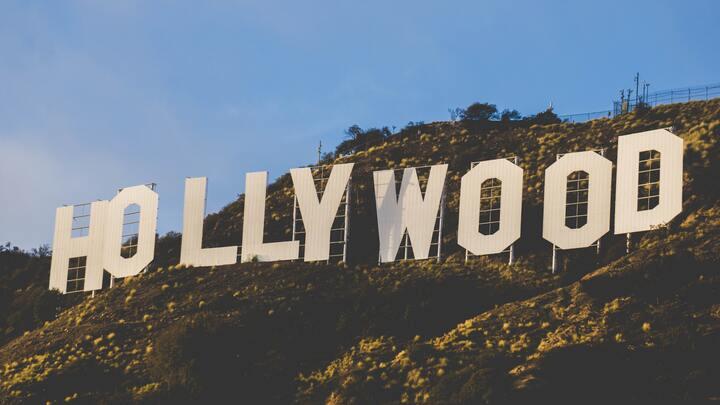 You simply can't visit L.A. without some nod to their Hollywood attractions. If you want something low key, fun, and free, head to the Walk of Fame on Hollywood Boulevard. Look for your favorite actor or artist's star, and take a photo with it. There are also plenty of other Hollywood attractions to enjoy if you want to further your adventures, like the TCL Chinese Theatre or the Egyptian Theatre, Madame Tussauds Hollywood, and celebrity homes tours. 
If you prefer to look out over Tinseltown from above, take a Hollywood Sign hike and enjoy the vista over the city from right beside the most recognizable icon in L.A!
Hike in Runyon Canyon
Runyon Canyon is one of the most popular hiking destinations in Los Angeles and for good reason, there are multiple trails of varying lengths and difficulties that all offer great views. Trails vary in length from 0.8 to 3.3 miles, making this a perfect vacation hike without taking up your entire day.
Runyon Canyon is famous amongst locals and tourists alike, many visitors bring their dogs, making the area that much more enjoyable. You may just see some celebrities while getting your morning jog in as the trails in Runyon Canyon are a favorite of Hollywood's stars.
 
Save on Family Vacation Attraction Ideas
There you go. A few suggestions for attractions and activities for your upcoming Los Angeles family vacation. Regular admission to a number of these family-friendly attractions are available with a pass for Los Angeles by Go City®. Choose as you go from top visited attractions and save on combined admission vs paying at the gate. Learn more about our Los Angeles passes, attractions and prices.