L.A. has long been regarded as a popular adult destination for a rollicking vacation. With everything from sunny, sandy beaches to top-notch attractions in Hollywood and beyond, it's got plenty to appeal to travelers. In addition to many museums, amusement parks, gardens, monuments, and more, you'll also find award-winning cuisine and exciting nightlife to enjoy as a couple or with a group of friends.
If you're looking for things to do in Los Angeles for adults, check out our list of the top activities that couples and groups of friends will enjoy, including...
Universal Studios Hollywood
GRAMMY Museum
Madame Tussauds Hollywood
Aquarium of the Pacific
Knott's Berry Farm
Hollywood Tours
Whale Watch
L.A. Zoo & Botanical Gardens
and more!
Universal Studios Hollywood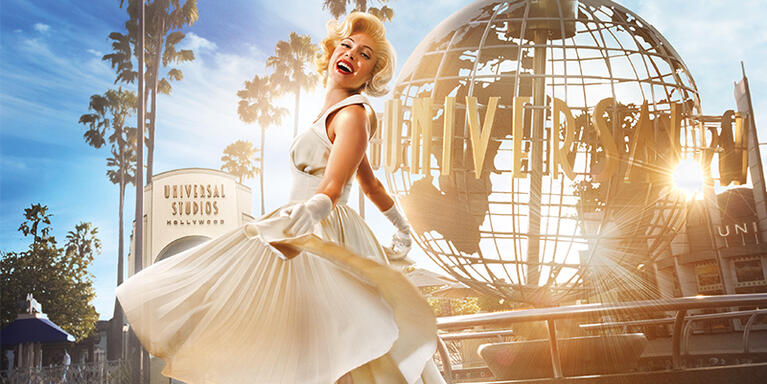 You can't visit Hollywood without spending some time at Universal Studios Hollywood. It combines the best of a super cool studio tour with an amazing theme park. Go behind the scenes of one of the most famous movie studios in all of Hollywood, and keep an eye out for celebs wandering about on their way to work. Then, head to the theme park! Whether you're a fan of Harry Potter, The Simpsons, or the Fast & Furious franchise, you'll find a ride to delight and thrill you. The Wizarding World of Harry Potter is newer and is especially popular with those of us who grew up with the books.
GRAMMY Museum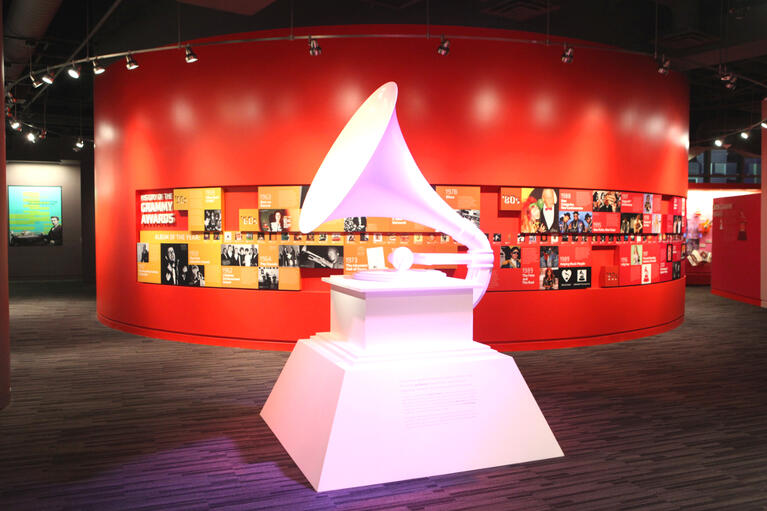 Dedicated to the record-breaking stars, you can explore the greats at the Grammy Museum which comprises four floors of exhibits and interactive displays.
There are fantastic permanent exhibits that celebrate musical legends and the fantastic developments in sound technology, as well as a sensational rota of temporary exhibits. Some recent favorites include 'Motown: the Sound of Young America' and 'This is Nat King Cole'.
Madame Tussauds Hollywood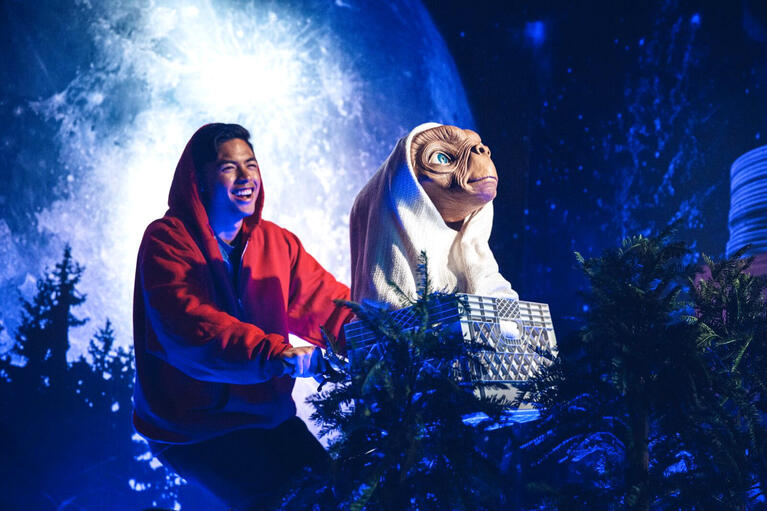 Another top attraction for the fans of celebrity culture is Madame Tussauds Hollywood. One of the most expansive instances of this franchise, this Madame T's features 100 lifelike wax figures. Different themed areas include "Movie Stars," "Hollywood Icons," "Pop Stars," "Sports Stars," and the special Marvel Superheroes 4D Experience. Get that perfect Insta with your friends and your favorite celebrity! Kylie Jenner is a newer figure, as is Zac Efron in his role as a Baywatch lifeguard.
Aquarium of the Pacific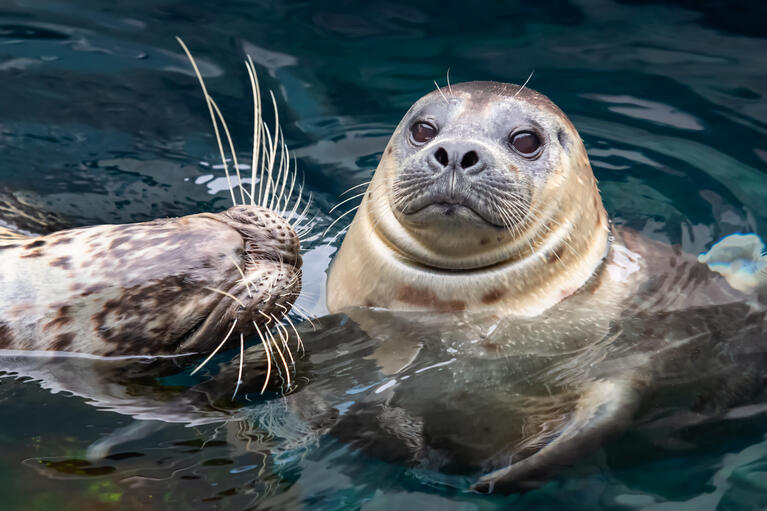 This is one for the animal lovers in your party. The Aquarium of the Pacific in Long Beach has both a beautiful location and an astonishing collection of marine life. Although the focus of this aquarium is specifically on the ocean life of the Pacific, you'll find tremendous variety between the warm waters of Baja California and the chilly waters of the Northern Pacific, and more. Shark Lagoon is a particularly cool exhibit, which allows you to come face to face with these awe-inspiring predators.
Amusement Parks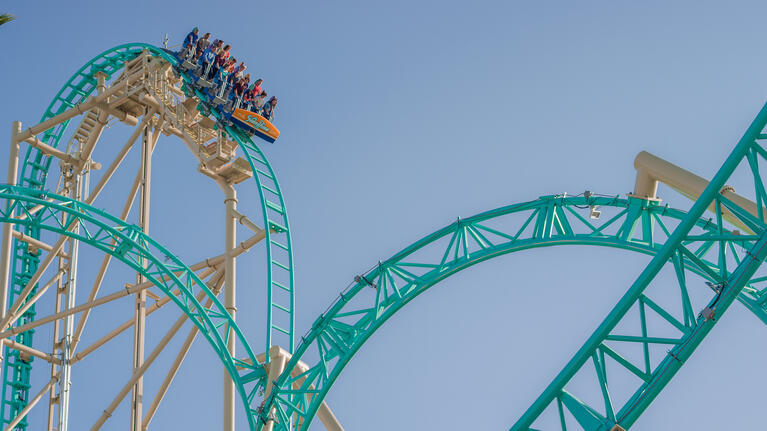 Thrill-seekers have plenty of options in addition to Universal if they're looking for more exciting fun in Los Angeles. For example, Knott's Berry Farm is the original theme park (America's first, in fact!), and has a bunch of history but plenty of modern rides and flair. They also host frequent special events themed around holidays, including their own Boysenberry Festival, so keep an eye on their event calendar before you visit to see what's cooking.
If you're in Santa Monica, Pacific Park is another top option, with the world's one and only solar-powered Ferris wheel – perfect for those romantic moments.
Hollywood Tours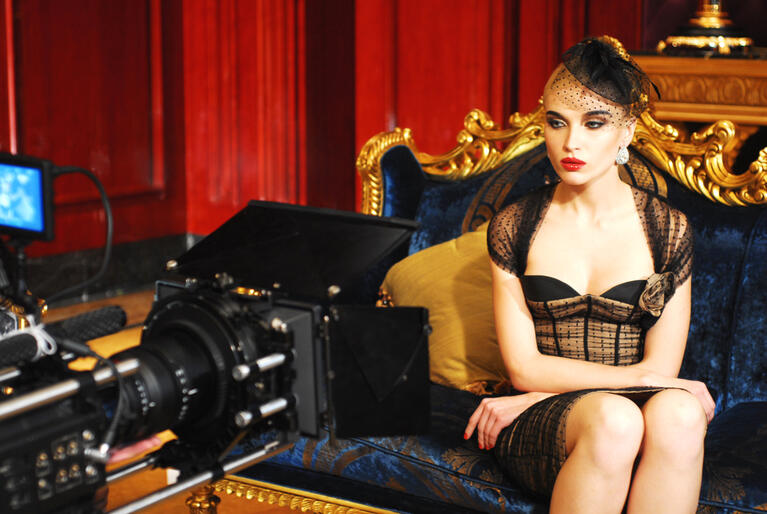 If you want to see more of the city with a specific focus on Hollywood and celebrity culture, check out a themed tour. The Hollywood Behind-the-Scenes Tour, which focuses on the lesser-known spots and hidden gems of Hollywood, as well as the top destinations like the Walk of Fame and Grauman's Egyptian Theatre.
Whale Watch by Newport Landing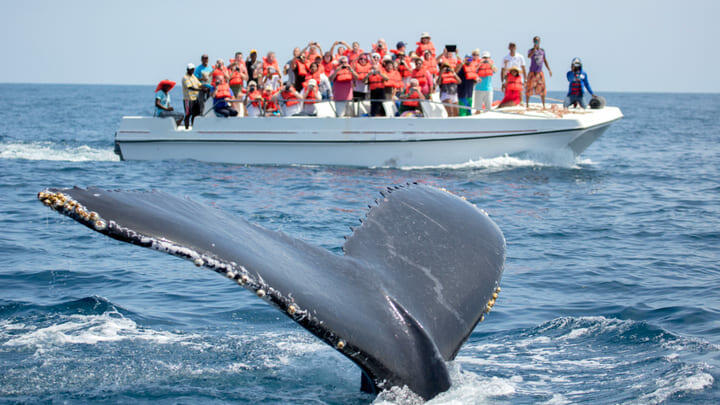 Take the opportunity to encounter some of the world's most majestic creatures on a Whale Watch Tour at Newport Landing. Head out to a nearby marine sanctuary for a nearly-guaranteed glimpse of these amazing animals, with a wide variety of other ocean life sure to be around as well. Keep an eye out for California Gray Whales, Giant Blue Whales, Orcas, Minke Whales, and the iconic Humpback Whales. Don't forget to bundle up, though -- even with the temperate weather it will be cooler out on the water.
L.A. Zoo & Botanical Gardens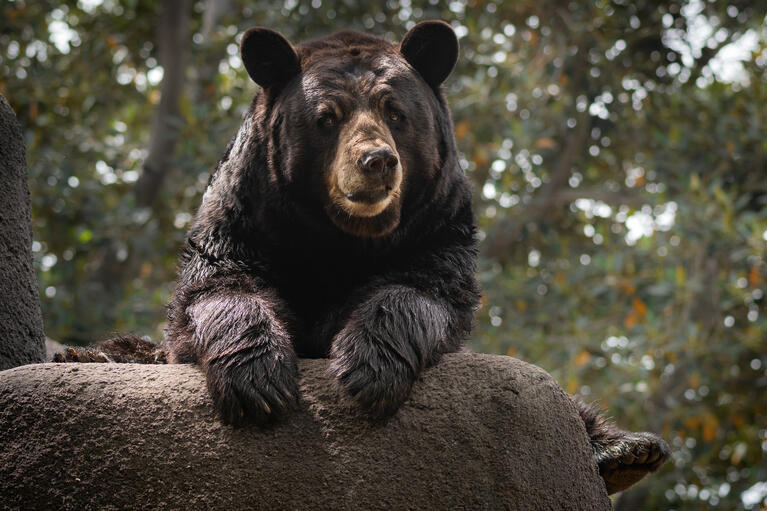 Exploring Griffith Park makes for a romantic afternoon or a fun daytime trip with friends. Head to the LA Zoo & Botanical Gardens if you're interested in more animal encounters, and be sure to check out the accompanying Botanical Gardens for a tour of the world's flora. You could also pop by the famed Griffith Observatory, picnic, bike, or generally enjoy the park as you'd like.
Los Angeles Area Museums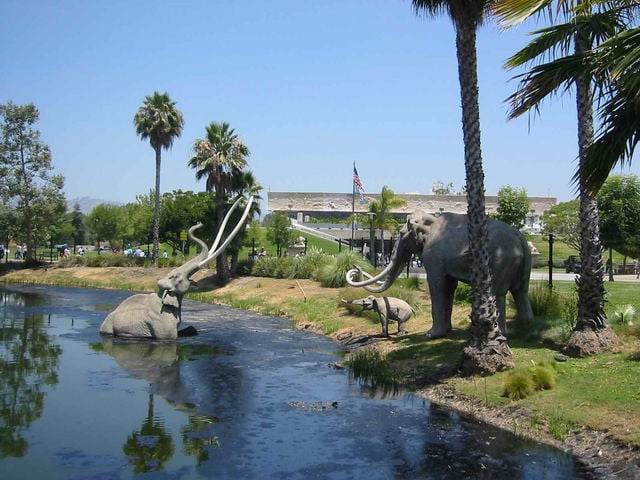 Culture buffs will find much to love that stretches beyond Hollywood people and things. Especially if you appreciate natural history and the outdoors, there are plenty of top-notch museums for you to explore. The La Brea Tar Pits are most famous as one of the richest Ice Age excavation sites in the entire world, with a vast array of the known plants and animals from the period having been discovered right in those tar pits!
The Natural History Museum is a great accompaniment, featuring mammal and dinosaur fossils, plus striking gems and minerals, and archaeological artifacts from Latin America. Other popular museums include the Los Angeles County Museum of Art and the Petersen Automotive Museum.
Additional Studio Tours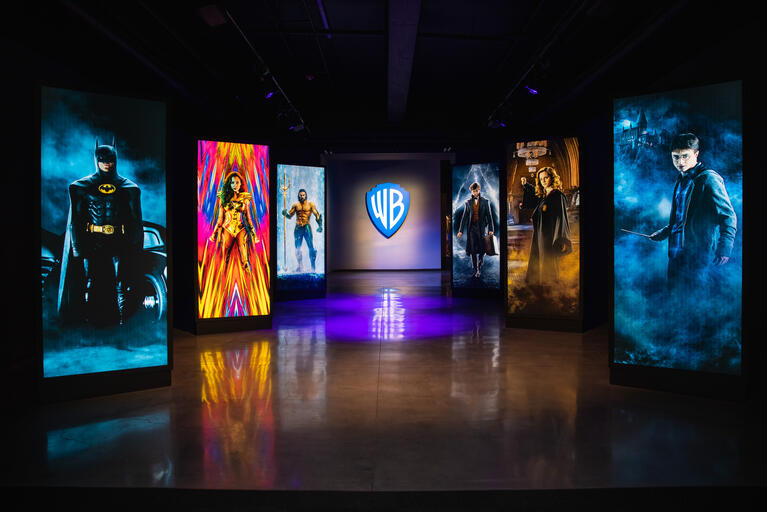 If you loved the behind-the-scenes studio aspect of Universal, then take the opportunity to tour some other active studios, like Warner Bros. or Sony Pictures. At Warner Bros. Studio, you'll get to enjoy an excursion around a massive backlot where famous flicks such as Casablanca were created, and TV shows like Friends and The Big Bang Theory were made.
With the Sony Pictures Studio Tour, you'll get a guided two-hour trek through the studio that brought you such a variety of art from The Wizard of Oz to Jeopardy! Checkout our post on other popular Hollywood studio tours.
Los Angeles Bike Rentals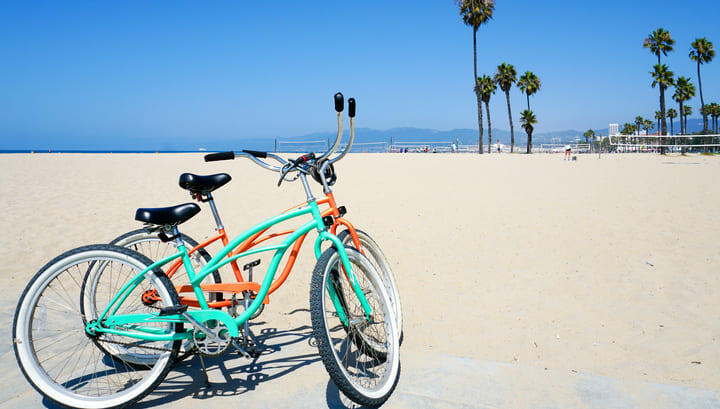 Get active with your partner or friends and hop aboard a bike. L.A. may seem pretty sprawling, but there are plenty of great places for bike rides, including the expansive and gorgeous Griffith Park. This rental option is located in Santa Monica, so spend some time pedaling along the boardwalk past the ocean waves and beachy crowds, too. You could also opt for some rollerblade rentals and go old school. It would be a really fun opportunity to be competitive with your friends to see who can remember how to rollerblade the best! (I for one have completely forgotten how...).
L.A. Dining
With so many celebrities in town, you have to know that the dining scene in L.A. is killer. Because the city is so spread out, you'll find multiple neighborhoods with distinct culinary identities, and so much to explore on your own. Some of the most popular areas for dining include DTLA/Arts District, Venice, Hollywood, San Gabriel/Pasadena, and more. 

Save on Admission to Popular Adult Attractions
Regular admission to a number of these attractions is included on the Go Los Angeles pass. Choose as you go from dozens of Los Angeles activities and save on combined admission vs paying at the gate. See all available passes and Los Angeles-based attractions – Learn more.