L.A. in December is a unique and unforgettable experience. At variance with New York in the wintertime, it marches to the beat of its own drum - but that's kind of what we love about it! Seasonal events, fun Christmas traditions and endless holiday cheer make this one of the most exciting times of the year to visit. And of course, everything is still open up until Christmas Day, meaning that visitors can enjoy all of the city's most famous attractions. From seeing some of the best contemporary artwork in the city to meeting Santa at the Hollywood Christmas Parade, Los Angeles never runs short of exciting activities to choose from. Whether you're travelling with family or exploring the city solo, you're sure to find something to pique your interest. Still not sure how to make the best of your L.A. vacay? Don't worry! Here's everything you'll need to know…
See the Sites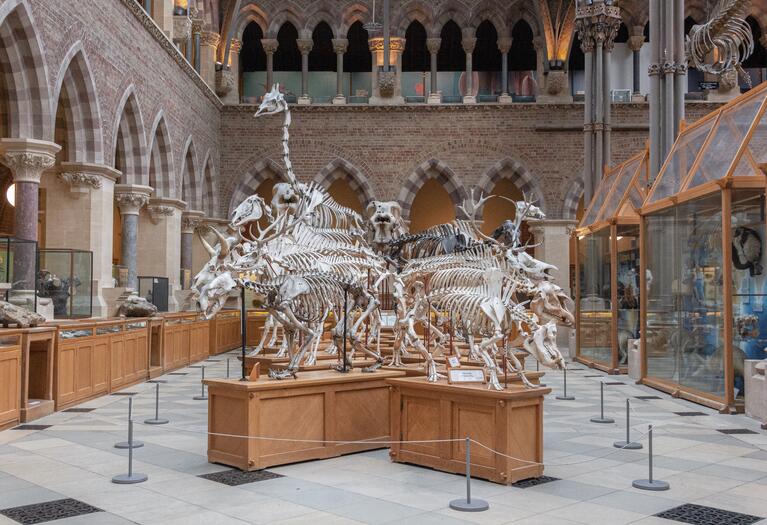 Los Angeles can get a little milder during the winter months, but that's no reason to stay holed up inside! Luckily, the City of Angels is filled with fantastic opportunities for spending time with friends and family. Standing out as one of our favorites, the Natural History Museum is well-revered for its spectacular and engaging collection. As the largest natural and historical museum in the western United States, the institute is home to around 35 million specimens and artefacts covering over 4.5 billion years of history. Marvel over whole dinosaur skeletons, explore the diversity of the earth's foundation in the Gem and Mineral Hall, and learn more about the unique adaptations of creatures over the years. There's most certainly a lot to see here, so we recommend setting aside a good few hours for this so that you don't miss a single thing! Offering a thoroughly engaging and educational experience for those of all ages, this spot is perfect for those travelling in groups.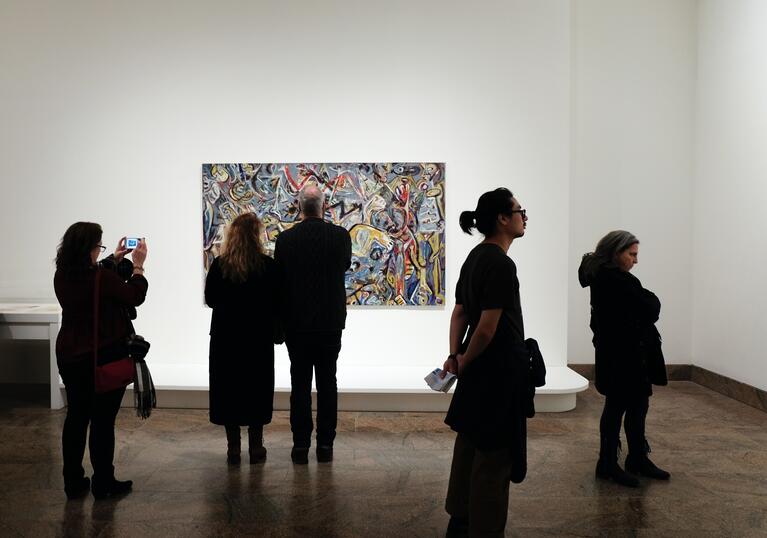 A well-recognized hub of innovation and creative thought, Los Angeles is home to countless cultural institutions which are well worth the visit. Still, The Broad ranks pretty high up on our bucket list for its fantastic contemporary collection and sleek design. Located on Grand Avenue in the downtown area of the city, the museum stands out for its porous, honeycomb-like exterior, and is well-known for its dimpled interior. Upon entrance, visitors can enjoy an impressive collection of around 2,000 works, with many household names. Whether you're a creative type at heart or just trying to dip your toes into the art world, this spot is perfect. Highlights include Jeff Koons' Balloon Dog, Robert Therrien's enlarged table and chairs and Roy Lichtenstein's Black Flowers. In addition, the museum is known for housing Yayoi Kusama's Infinity Mirror Rooms, a starry installation piece perfect for anybody who's interested in capturing the perfect vacation snap. We love this spot because its collection serves to fascinate all types.
Find Interesting Activities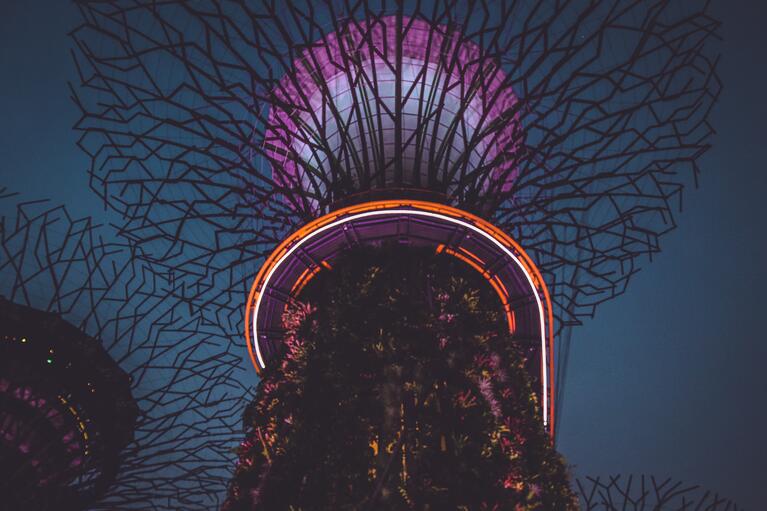 Another one of our favorite things to do during the month of December in Los Angeles is checking out Descanso Garden's Enchanted Forest of Light. Whilst Descanso Gardens is a total treat for nature lovers all year round, the spot totally transforms into a festive wonderland around the holiday season. Running towards the end of the month, the Enchanted Forest of Light exhibit offers a one-mile walk through an entire town of magical stained glass creations by contemporary sculptor Tom Fruin. Enjoy rainbow sycamores, glowing roses and a dazzling celestial garden. Combining art with nature, this event works to perfectly capture the magic of the most wonderful time of year. A thoroughly captivating and exciting experience, this stop is not to be missed. We recommend bringing a cozy jacket for this one, since L.A. can be pretty chilly at night time around this time of the year!
Get Into the Spirit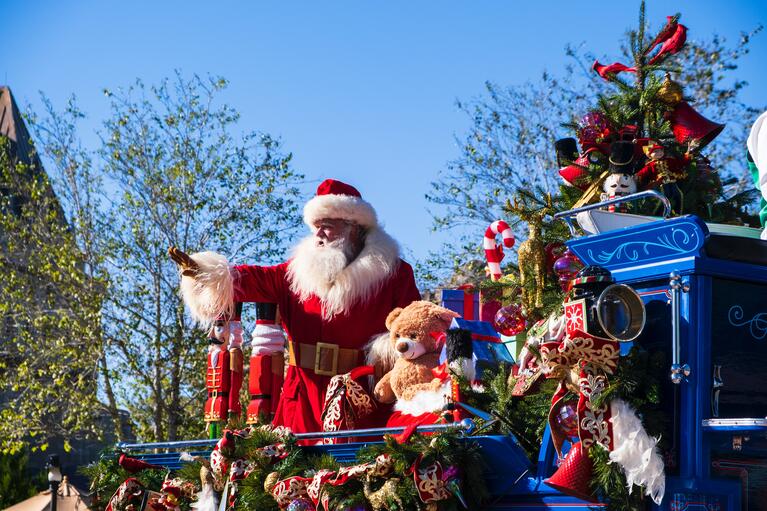 What better way to get into the holiday spirit than with a Christmas Parade? Join over 10,000 people at the Hollywood Christmas Parade as it follows a 3.5 mile route up Hollywood Boulevard. Head out to see massive balloons, colorful floats, street performers, marching bands and much more. As per tradition, the parade will feature Santa Claus himself, along with his reindeer. And or course, it just wouldn't be a Hollywood parade without celebrities - past guests have included Danny Trejo, Kel Mitchell and Tom Arnold. Make sure to show up early - this way you can get a good viewing spot, and catch the pre-parade concert. A spectacular visual experience, this one is fun for the whole family. It's the biggest Christmas parade in Southern California - so don't miss it!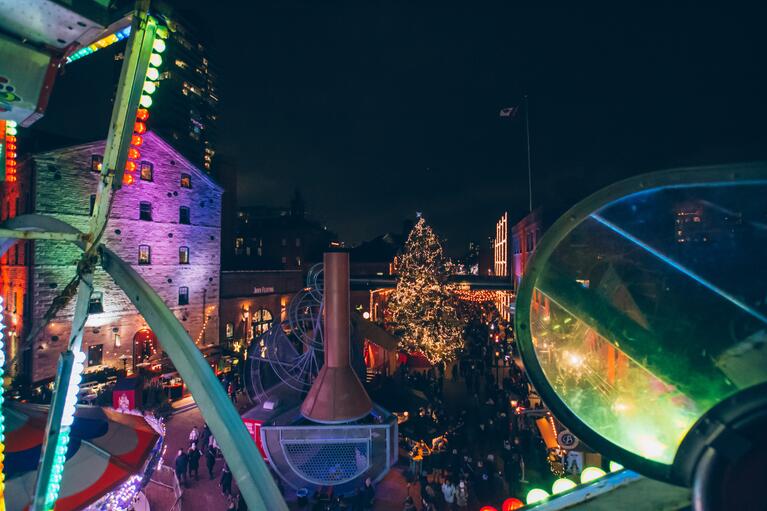 If you're looking for a total crowdpleaser, look no further than Christmas at Universal Studios. As if this spot wasn't exciting enough all year round, they really go all out for the festive season. Enjoy the holidays in the Wizarding World of Harry Potter, where Hogsmeade is transformed with elaborately-themed festive decor and holiday food, beverages and entertainment. In addition, experience the magic of Christmas at Hogwarts Castle with a stunning spectacle of dazzling lights and music. For those who want something a little bit more traditional, the annual event ''Grinchmas'' runs all throughout the month, where you can meet the Grinch. There's also a tree lighting in the evening time, where guests can gather and celebrate with the characters from the Christmas classic. With so much fun and festivities packed into one place, there's no reason not to go!


Unlike New York or Chicago, Los Angeles might not be the first place to come to mind when you think of the holidays. Still, with so much to see and do, you'll never be bored visiting Tinseltown in December. Explore the area to its full potential with GoCity's All-Inclusive Pass or Explorer Pass. If you'd like to know more, connect with us on Instagram and Facebook. With Go City, you can see more, for less.