Looking for interesting things to do in July in Los Angeles? Don't worry, we've got you covered! As the summer begins to heat up, get ready for fantastic activities and pop-up events of all kinds. The city's cultural calendar has a little something for everybody around this time of the year, no matter where your interests may lie. From walking the charming Venice Canals to sinking your teeth into some of the city's best dishes at Smorgasburg, there's always something to keep you busy. July is one also of L.A.'s hottest months, so this is a great time for exploring some of California's best outdoor attractions - just so long as you pack accordingly! Still aren't sure how to get started? Have a read through our list of the best things to see and do in Los Angeles in the summertime! However you choose to explore the area, we're sure you'll have a blast!
Hit the Classics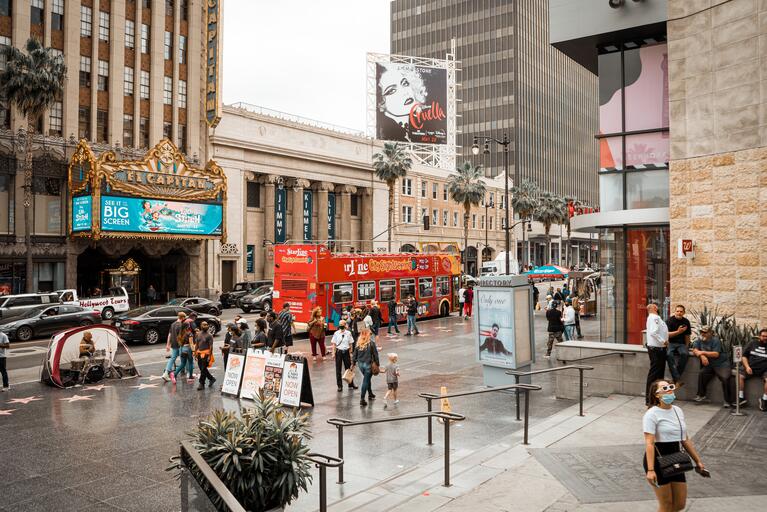 Of course, a visit to Los Angeles just wouldn't be complete without making a stop at the Hollywood Walk of Fame. Since its establishment way back in 1960, this historic attraction has become one of the city's most iconic spots as it sees more and more footwork each day. Spanning 15 whole blocks of Hollywood Boulevard and consisting of over 2, 000 brass stars, the Walk of Fame continues to draw in millions of visitors each year. If you're looking for the star of your favorite celebrity or artist, use the Walk of Fame's Star Search tool on their website. Whilst you're in the area, we also recommend checking out some of Hollywood's great attractions, like the TCL Chinese Theatre, Madame Tussauds Hollywood, and Ovation Hollywood.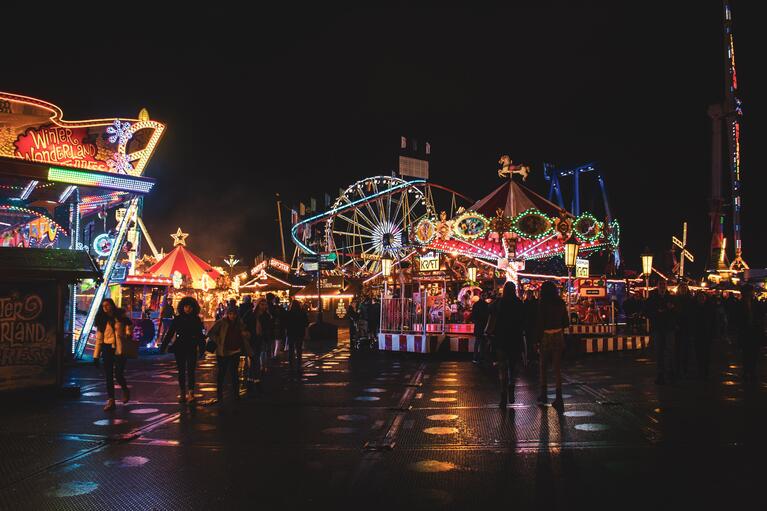 A quintessential West Coast city, Los Angeles is bursting with great summertime spots to check out. Ranking high up on the itinerary, Santa Monica Pier has been a long-time favorite from way back since its establishment in 1909. This classic L.A. hotspot presents a myriad of cool things to do, though its most popular attraction has got to be Pacific Park - an admission-free theme park with tons of rides, restaurants, shopping destinations as well as a full-blown arcade. Or, if you're looking to take it slow, why not check out the Santa Monica Pier Farmers' Market? This laidback stop pays homage to the city's agricultural heritage with a wide range of vendors to choose from. In addition, there are local crafters and live musical performances to check out. And for those who want to kick back and enjoy those sweeping oceanfront views, we recommend trying your hand at fishing. The Santa Monica Pier is an excellent spot for catching everything from small ocean creatures like clams to mackerel and even sea bass. With so much to see and do here, you're sure to have a good time!
Explore the City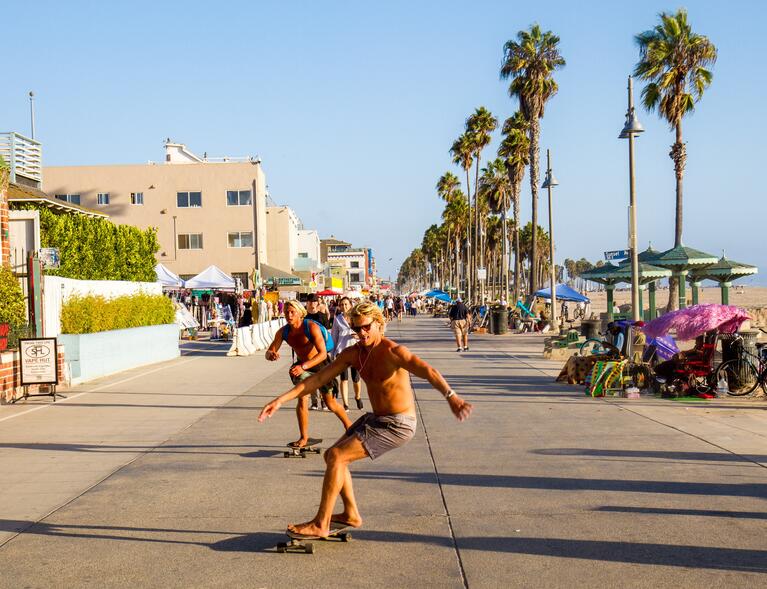 Los Angeles is a massive metropolis made up of dozens of notable neighborhoods. Though each spot most certainly has its charm, one of our favorite places has got to be Venice for its eclectic style and laidback atmosphere. There are a lot of great things to do in Venice, though the most popular activity has to be hitting the beach. With its palm-fringed shorelines and soft surf, this spot makes for a fantastic family day trip. In addition, the Venice Boardwalk is a fantastic place for shopping and people watching. Of course, though, Venice has much more to offer away from the beach. One of its best-hidden gems has got to be the Venice Canals, offering a scenic tour of the area's most gorgeous beach houses. In addition, the neighborhood is known for its quirky attractions, like the Mosaic Tile House and Muscle Beach. With its funky energy and so much to see and do, this place is a total must-see. 
Find Interesting Activities to Do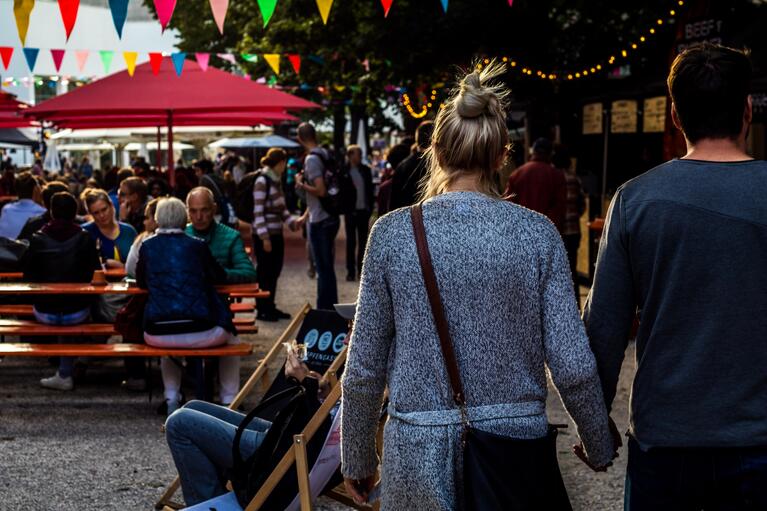 It goes without saying that one of the best parts of travel is discovering the local food scene. And whilst L.A. undoubtedly has a lot of great food stops to choose from, there's nothing quite like heading over to the market for some delicious eats. Standing out as one of our favorites, Smorgasburg is a total treat for anybody who considers food their religion. Drawing in around 50, 000 people each weekend, this event is well-recognized as the largest open-air food market in America - and with good reason! Gorge yourself on Hawaiian garlic shrimp served right from a traditional pineapple boat, try fresh top-quality oysters, and then cool down with speciality ice cream from Wanderlust Creamery. There are also a lot of vegan options here, so you know that there's a little something for everybody to enjoy! Whether you're a big meat-lover or a self-diagnosed sweet tooth, this stop is well worth the visit.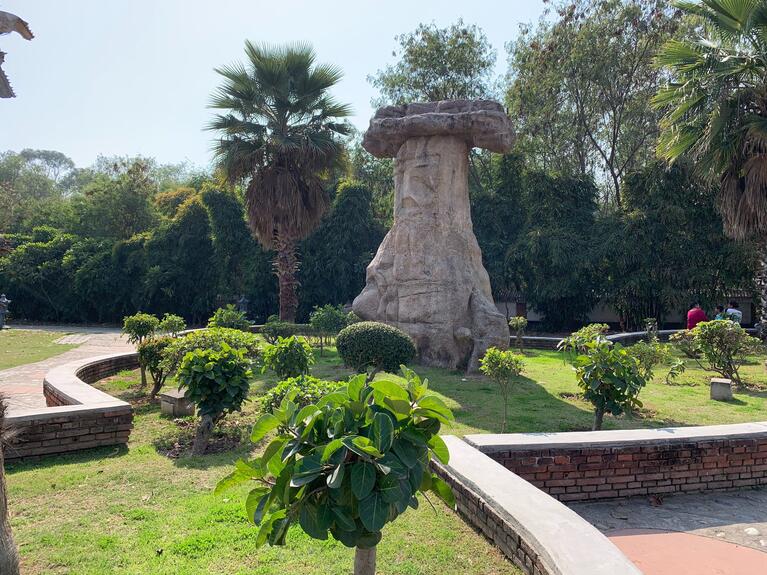 Whilst we love all of the hustle and bustle of the city, sometimes it's good to take a bit of time to yourself. Thankfully, Los Angeles is filled with wonderful green spaces where you can get in touch with Mother Nature. Located just twenty minutes from downtown Los Angeles, the Descanso Gardens cover over 150 acres of lush forestry to be enjoyed. This spot is accredited by the American Association of Museums as a repository of living collections and welcomes around 250,000 visitors annually. Upon entrance, visitors can enjoy an impressive collection of native and exotic flora, including stunning oak woodlands, a vast collection of fruit trees, and one of the largest concentrations of camellia plants in the Western Hemisphere. An undoubtedly serene experience, this spot is well worth the visit.


We love Los Angeles all year round, though there's no better time to visit than summertime! With a whole host of exciting events and attractions, there should be more than enough to keep you busy. Explore the area to its full potential with GoCity's All-Inclusive Pass or Explorer Pass. If you'd like to know more, connect with us on Instagram and Facebook. With Go City, you can see more, for less.