There are so many great things to see and do in Los Angeles in May! The sun is out, the days are longer, and spring is in full swing. Around this time of the year, the city comes alive with countless seasonal activities and events for all types of travellers. As for the month's major holidays, don't forget to check out the awesome things to do for Mother's Day and Memorial Day. The weather is warm and balmy, so this is also prime time for exploring a lot of L.A.'s best outdoor attractions. Still daunted by the prospect of exploring a new city? Don't worry - we've got you covered! Have a read through our list of the best things to check out in the area. However you choose to explore Los Angeles, we're sure you'll have a blast!
See the City
As one of the most visited tourist destinations in the United States, Los Angeles isn't exactly short of great attractions to choose from. Still, when the sun comes out, nothing quite beats a day at the Santa Monica Pier. Since first opening to the public way back in 1909, this beloved tourist hotspot now draws in a whopping 8 million visitors annually - and who are we to argue with that many people? Perhaps the pier's most popular draw is Pacific Park, an admission-free amusement park with a great blend of rides for kids and thrillseekers alike. Or, if you're looking to just take it slow, the Santa Monica Pier Farmers' Market is the place to be. Open on Wednesdays, Saturdays and Sundays, this spot works to highlight California's agricultural heritage with a fantastic array of local vendors. And of course, it just wouldn't be a pier if you couldn't grab a rod and try a hand at fishing for yourself. The pier is an ideal place for catching everything from small sea creatures like clams to even mackerel and sea bass. A quintessential Los Angeles attraction, this spot is well worth the visit.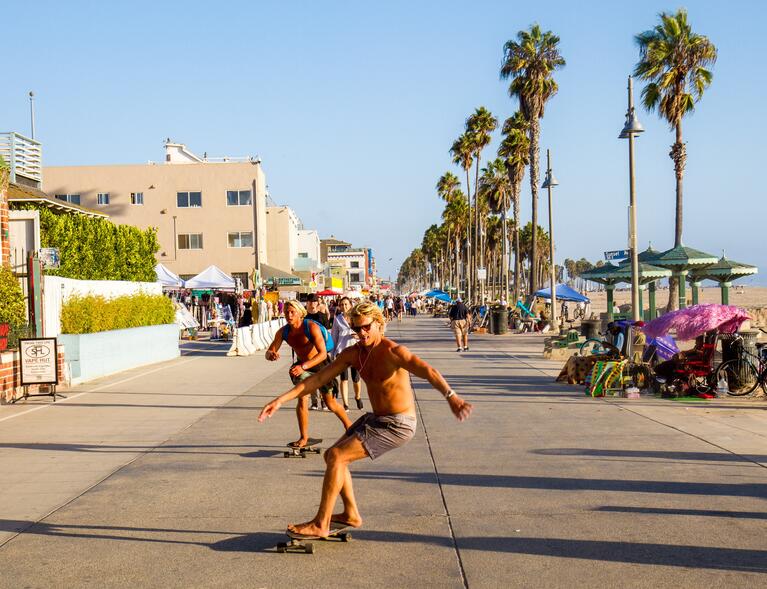 Los Angeles is a sprawling seaside metropolis made up of countless unique neighborhoods. Still, one of our favorite spots to check out has got to be Venice for its distinctive style and laidback, funky atmosphere. One of the most popular things to do there is hit the beach - that is, Venice Beach, of course. A prime tourist destination, this spot is known for its sun-kissed shorelines and bohemian boardwalk. Still, there's a lot more to do in Venice than just the beach. Another one of our favorite activities has got to be walking the Venice Canals. Nestled away between the Venice Boardwalk and the Abbot Kinney, the Venice Canals offer a scenic stroll along the charming beach houses and romantic bridges of the area. All in all, we couldn't think of a better way to spend a sunny day in Los Angeles.
Get Cultured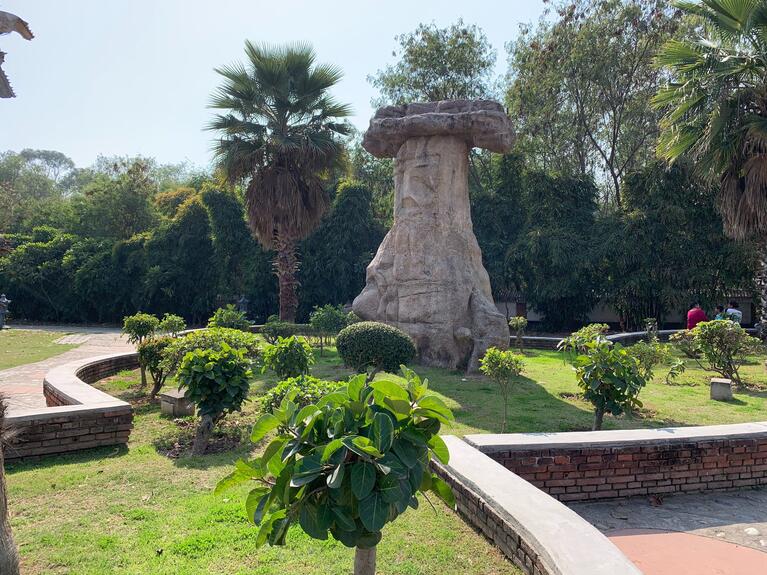 It practically goes without saying that Los Angeles is a total treat for art lovers and culture vultures. Whilst there are countless cultural amenities for creative types in the city, one of our favorite spots to visit when the sun comes out has got to he the Hollywood Sculpture Garden. Combining the innovative energy of the city with its most wonderful natural attributes, this place is well worth the visit. Perched up high in the Hollywood Hills, the garden offers 360-degree spectacular views of the area. Here, visitors can enjoy a wholly unique collection of outdoor sculptures from well-established and up-and-coming artists. There are over 100 pieces in the garden, so you know that there's plenty to see here. Visitations are by appointment only, so make sure to reserve your spot before showing up! A thoroughly enjoyable cultural experience, we love this spot for bringing something a little different to the table.  
Find Fun Activities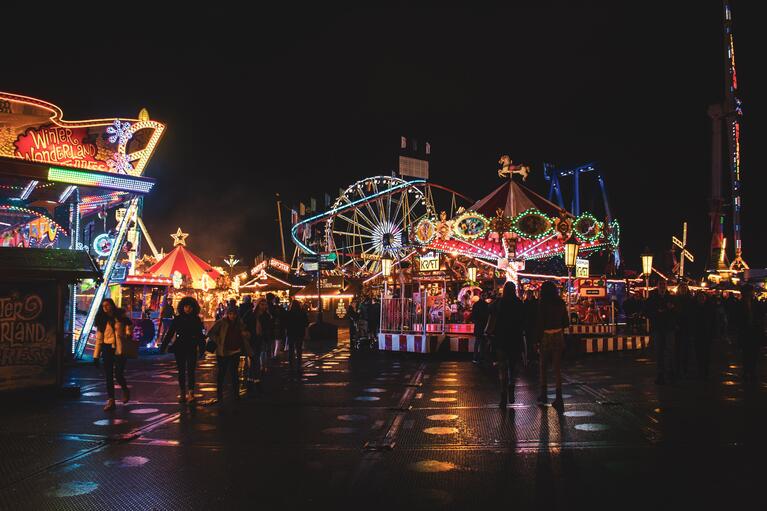 Those travelling with family might just enjoy the next item on our list. Since establishing itself way back in 1921, the L.A. County Fair has been drawing in visitors in from near and far ever since. Nowadays, this classic crowdpleaser is recognized as the fourth largest fair in the United States - and with good reason! Guests can expect to experience a heck of a lot all in one place - no, really, we mean it! Whilst this attraction initially began as an agricultural show, it has since spread its wings with everything from wine tastings and exhibitions to modern acrobats and concerts. Still, the fair maintains some of its old-style charm with classic carnival rides like the Ferris wheel. And if you were wondering about food (and let's face it - why wouldn't you be?) you'll find plenty of different vendors serving up traditional fairground favorites like chilli cheese curly fries, deep-fried Oreos and cotton candy. A little bit old-school and a whole lot of fun, this spot is a total must-see.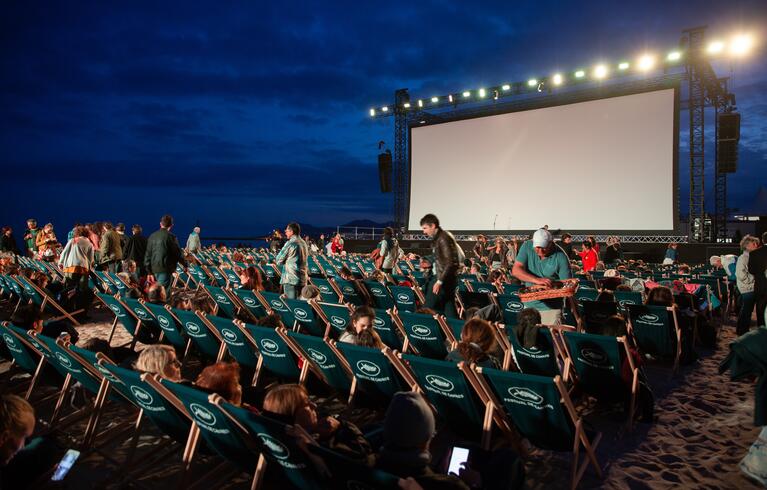 After a long day of touring, you might just want to kick back and relax with a great movie. And of course, there's no place quite like Los Angeles to catch a movie. During the springtime, you can find all types of twists on the typical movie theater experience around the city, but our favorite is the fantastic rooftop experience. Taking cinema out from the theater to under the starry night's sky, this experience most certainly ups the ante. The Rooftop Cinema Club are known for their broad programming, showing everything from old favorites and cult classics, to modern box-office hits. There is also a concession stand with traditional movie theater snacks, like hotdogs, popcorn and candy. The perfect way to spend a balmy springtime evening, this place is sure to hit the spot. 


L.A. is a great city to visit all year round, though we especially love it in the springtime. From taking a stroll down the Venice Canals to checking out the L.A. County fair, you'll never run out of things to see and do. Explore the city to its full potential with GoCity's All-Inclusive Pass or Explorer Pass. If you'd like to know more, connect with us on Instagram and Facebook. With Go City, you can see more, for less.