It's no secret that family vacations can get expensive in a hurry -  airfares, hotels, attractions, dining... the list goes on and on. There are tons of fun family things to do, whether you want to get closer to nature in the Los Angeles sun or hop on a roller coaster. You can take in some history or visit a few of the most iconic studios in television and movies. Los Angeles truly has some of the most unique attractions in the world. Best yet, L.A. can be a great choice for budget-minded travelers, especially when you use a Go Los Angeles Card, which makes visiting Los Angeles on a budget a breeze.
Save on Admission to Tourist Attractions
Admission to many of these Los Angeles tourist attractions and are included on the Go Los Angeles Card. Go Los Angeles Cards give you the flexibility to choose as you go from dozens of top attractions to create a vacation tailored to your family's interests. See all available passes, attractions & prices – Learn more. A few of the attractions include:
Universal Studios Hollywood
Warner Bros. Studio Tour Hollywood
Madame Tussauds Hollywood
Aquarium of the Pacific
and more!
Top Attractions to Visit for a Budget Friendly Trip
Universal Studios Hollywood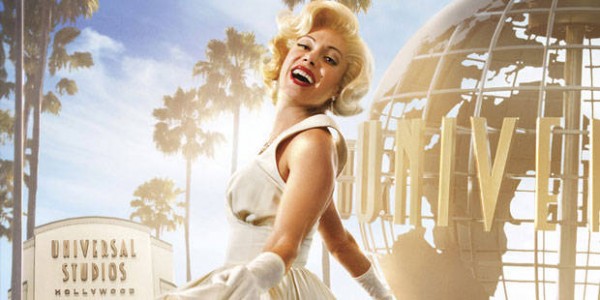 If you love the movies, Universal Studios in Hollywood is likely at the top of your "must see" list in Los Angeles—and it should be! Each attraction takes you up close and personal with some of Universal Studios' biggest movies. Get ready for the ultimate Hollywood movie experience! Getting In: Universal Studios Hollywood tickets are included on 3, 5, and 7-Day Go Los Angeles Cards.
Warner Bros. Studio Tour Hollywood
Go behind the scenes of some of your favorite movies and shows with the Warner Bros. Studio Tour in Hollywood. The Warner Bros. Studio Tour is a tour inside a real, working Hollywood Studio You'll see props, costumes, and sets that are actually used currently and in prior shows and movies. Tour guests also get to see the Harry Potter Exhibit and a DC Comic Exhibit as well.
Getting In:
Warner Bros. Studio Tour Hollywood tickets
 are
included
on the Go Los Angeles Card.
Madame Tussauds Hollywood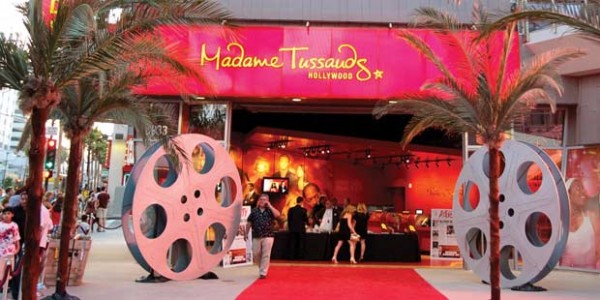 Madame Tussauds Hollywood's famous wax museum lets you unbelievably close to wax versions of some of the most famous celebrities of all time. You will be in shock and awe when you see how life-like these figures can be. One of the guests' favorite activities is taking photos with their most adored celebs, from crushes to idols. Even President Obama makes an appearance. Getting In: Madame Tussauds Hollywood tickets are included on the Go Los Angeles Card.
Aquarium of the Pacific
Explore the ocean depths at the Aquarium of the Pacific. See the beautiful creatures of the deep blue without ever leaving land. The Aquarium is a great way to see and observe many of the area's natural wildlife, from sharks to birds. Children and adults alike will enjoy this educational and interesting stop. Some of the awe-inspiring exhibits cannot be seen anywhere else in the world.
Getting In:
Aquarium of the Pacific tickets
 are
included
on the Go Los Angeles Card.
Whale Watch or Harbor Cruise in Long Beach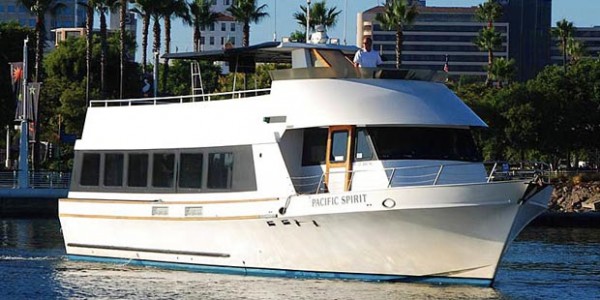 Get out on the water and see whales, dolphins, and other marine life up close, right off the coast of California. Experienced and knowledgeable marine mammal educators from the Aquarium of the Pacific narrate each tour providing valuable insight and interesting facts about the sea animals, their environment, and more. It's a great way to spend some time during a gorgeous Los Angeles afternoon. Getting In: Long Beach Cruise tickets are included on the Go Los Angeles Card.
Fun Options to Visit During Your Trip:
Are you looking for some more exciting ideas to include during your trip? There is something for everyone in Los Angeles, but that doesn't mean it has to be expensive! There are plenty of other fun options to choose from, including these activities included on the Go Los Angeles Card. Knott's Berry Farm - Adventure seekers head to Knott's Berry Farm for roller coasters and gravity-defying thrill rides. Children's rides and family rides are also a plenty. Pacific Park- Santa Monica Pier - Take a ride on the world's only solar-powered Ferris wheel or ride one of the exciting roller coasters at Pacific Park. You can also play games and get all of the traditional mouth-watering fair food available on the Santa Monica Pier. Sony Pictures Studio Tour - If you are looking for an adults-only option, the Sony Pictures Studio Tour provides behind the scenes looks at sets of many of your favorite shows and movies. Only children ages 12 and up are permitted. Perry's Beach Cafe and Rentals - If you want to get outdoors and work up a sweat, you can rent bikes, rollers skates, and much more from Perry's Beach Café and Rentals! They also have beach gear for rent as well. Hollywood Museum - See some of the most iconic items from your favorite movies and shows—from famous props to jaw-dropping costumes. Get close to "old Hollywood" in a completely new way.
Free Activities for a Budget Friendly Vacation
The Beaches - Los Angeles is known for its beaches, and many are free and open to the public. Los Angeles is home to eight amazing beaches. Every visit to Los Angeles on a budget should include at least one beach visit! Griffith Observatory - Griffith Observatory offers unique views into the night sky and breathtaking views of the city high above Los Angeles. They also offer exhibits and live shows. Hike to the Hollywood Sign - The iconic Hollywood sign is just a hike away! The hike goes through the beautiful Santa Monica Mountains and offers amazing views of the city below. Although you cannot touch the sign, hiking directly to the sign is the closest you can get! La Brea Tar Pits - This exhibit is home to the most well-known fossil site. See the pit itself and check out their amazing fossil lab. The history and the excavation process will fascinate adults and kids alike. Explore Santa Monica Pier - No trip to Los Angeles is complete without a trip to the Santa Monic Pier for special events, concerts, and more. There is something for everyone on the pier!
Let's Recap on Visiting Los Angeles on a Budget
Don't let your vacation budget limit your fun! Visiting Los Angeles on a budget is possible, and the Go Los Angeles Card can help, where you can save up to 55% on combined attraction admission vs paying at the gate. Remember, many of these great budget friendly attraction options and more are included on the Go Los Angeles Card, So when you are planning your trip, consider including some of these options to your Los Angeles vacation itinerary.