Spending one week in Los Angeles but aren't sure how what to do and how to make the best use of your time? Maximize your vacation with this Los Angeles 7 day itinerary, filled with a wide variety of attractions, activities, and dining options that will truly showcase the best of L.A.
Visit each of the included attractions with a 7-Day pass for Los Angeles and save on combined admission costs vs. paying at the gate.
This 7-day itinerary includes:
Universal Studios Hollywood
The Queen Mary
Aquarium of the Pacific
Malibu Celebrity Homes Tour
Santa Monica Pier Aquarium
Los Angeles Zoo
Whale Watching Cruise
Knott's Berry Farm
LEGOLAND® California
and much much more...!
DAY 1
Stop #1: Universal Studios Hollywood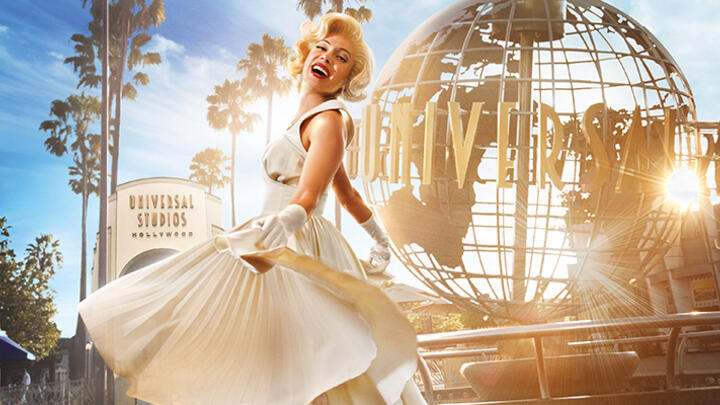 What better way to start off your L.A. vacation than with a day spent at Universal Studios Hollywood? This entertainment megaplex has something for the entire family.
Begin with a behind-the-scenes tour of one of the country's most prominent working studios, then spend the rest of your day enjoying their thrilling theme park options. You'll love their totally immersive experiences and rides that bring your favorite movies to life.
Some of their most popular rides and attractions include: "The Wizarding World of Harry Potter," "Fast and Furious: Supercharged," "Despicable Me Minion Mayhem," and more. We recommend reserving between 5-6 hours for this attraction, so plan to spend the whole day here. If you are inclined to drive a bit, Disneyland isn't but a few hours away. If you have time, we suggest doing both.
Stop # 2: Universal CityWalk (free!)
One of the most charming parts of Universal Studios is their Universal CityWalk, a free area that offers dining, shopping, and more attractions to visitors. Take a little time after lunch to stroll the CityWalk and soak up the atmosphere. You'll love how festive and invigorating everything feels, and it's fun to window shop, too.
We recommend reserving about 1 hour for this attraction. You might also want to have lunch and/or dinner at this destination, which will make it easy to enjoy all that Universal has to offer without venturing too far from the park.
DAY 2
Stop # 1: The Queen Mary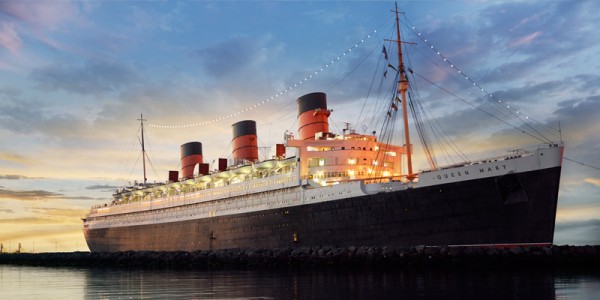 The Queen Mary is among the most famous ships in popular history; from its stint as a party boat in the 30s to its WWII service, this storied vessel is truly legendary. Take a tour of the now-haunted ship and learn all about its fascinating exploits.
Built in the 1930s and transitioned from luxury liner to Allied troopship, she earned the nickname "Grey Ghost" because of her newly camouflaged exterior. It was first reported to be haunted once it was permanently docked in California and remains a spooky experience today.
If you're visiting during the fall, be sure to check out their special event series which emphasizes her haunted history. We recommend reserving between 1.5 -2 hours for this attraction.
Stop # 2: Aquarium of the Pacific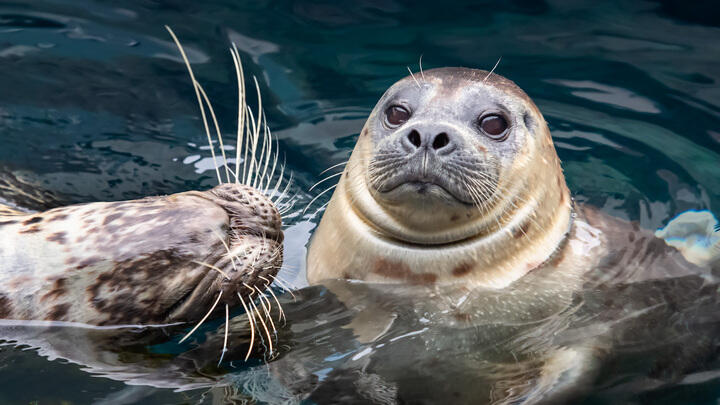 Looking to explore the marine life of the Los Angeles area and beyond? Visit the Aquarium of the Pacific for an educational and informative experience. Learn all about the inhabitants of the world's largest ocean at this Long Beach destination.
With more than 11,000 different creatures across several diverse exhibits and habitats, the Aquarium of the Pacific has tons to offer the marine enthusiast. Featured exhibits include the Sea Otter Habitat, Shark Lagoon, and the ever-popular Jellies. We recommend reserving between 2-3 hours for this attraction.
Stop #3: Harbor Breeze Cruises Harbor Cruise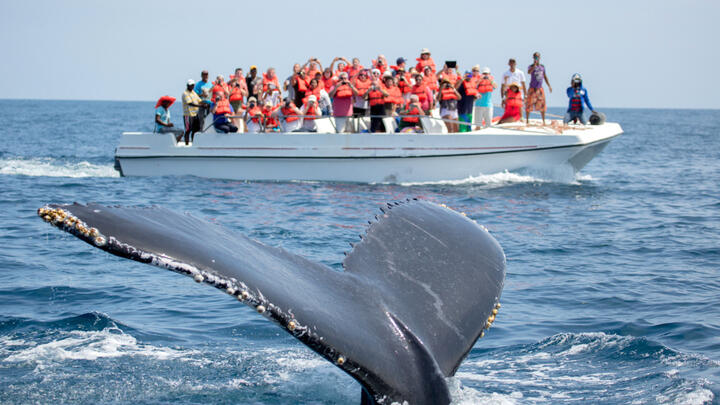 Next, we suggest you take a Whale Watching Cruise or Harbor Cruise by Harbor Breeze Cruises from Long Beach. Explore the beautiful waters of the Pacific as you sail past stunning views of the city skyline. Each cruise is narrated by charming professionals and encompasses a wide variety of points of interest and landmarks.
The harbor tour features the working industrial and naval climate of the Los Angeles Harbor, including bridges, a lighthouse, working boats, and much more.
If wildlife is more your style, opt for a whale-watching cruise. You'll find whales (different kinds depending upon the time of year you're visiting), dolphins, sea lions, seals, porpoises, and many types of sea birds. Advance reservations are required, as these are both very popular cruises.
Stop # 4: The Pike in Long Beach (free!)
This waterfront entertainment complex and dining center is the perfect place to stroll around after your tour. It's located near a number of waterfront parks and is filled with shops, restaurants, and more attractions, so there's a lot of exploring to be done.
DAY 3
Stop #1: Pacific Park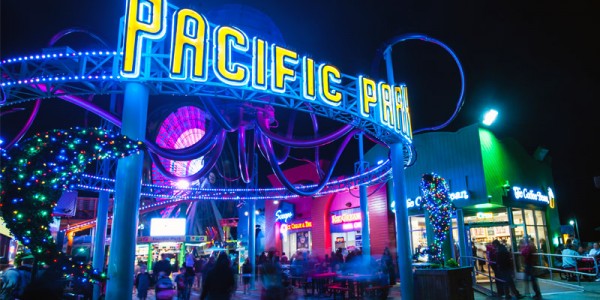 Located at the Santa Monica Pier, Pacific Park is a great classic amusement park that will delight visitors of all ages. Enjoy traditional rides, slides, and arcade games as you spend an entertaining morning at this pier-side park.
As a special bonus, they've got the only solar-powered Ferris wheel in the world! This park has been making families happy since 1916. We recommend reserving between 2-3 hours for this attraction.
Stop #2: Malibu Celebrity Homes Tour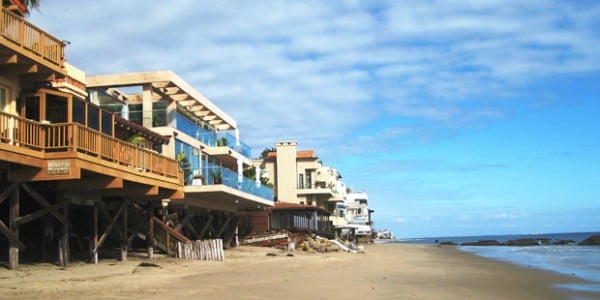 If you're a fan of celebrity culture, you'll want to hop aboard this Malibu Movie Stars' Homes Tour. It's the perfect introduction to local celebrity homes and an enjoyable, breezy ride near pristine beaches all in one. This tour is also a great introduction to Malibu as a whole.
Drive along the famous Pacific Coast Highway and throughout Malibu for a glimpse at over 40 famous celebrity homes, current and former. Some of the highlights you may see include the homes of Leonardo DiCaprio, Bruce Willis, Cher, and more. This tour lasts approximately 2 hours.
Stop #3: Santa Monica Pier Aquarium
True lovers of the sea will relish the chance to explore this charming aquarium. The Santa Monica Pier Aquarium particularly specializes in marine life of this region and is operated by the environment organization Heal the Bay. You'll see more than 100 species of organisms, from octopi to sea urchins, all of which call the Santa Monica Bay home.
It's the perfect introduction to the natural diversity of this beautiful beach community. If you don't want to see two different aquariums on your week-long trip to L.A. but still love science and nature, consider subbing in a visit to the California Science Center plus IMAX. We recommend reserving between 1-2 hours for this attraction.
Stop #4: Santa Monica State Beach (free!)
Spanning three miles and 245 acres, this gorgeous and iconic beach is a must-see Santa Monica destination. It's perfect for sunbathing, swimming, strolling, and even biking (along the nearby trails). It's easy to rent beach equipment, too, if you haven't been able to bring your own. Depending on what you want to do at the beach and how you want to fit this into your day, we recommend reserving between 1-3 hours for this attraction.
DAY 4
Stop #1: Los Angeles Zoo and Botanical Gardens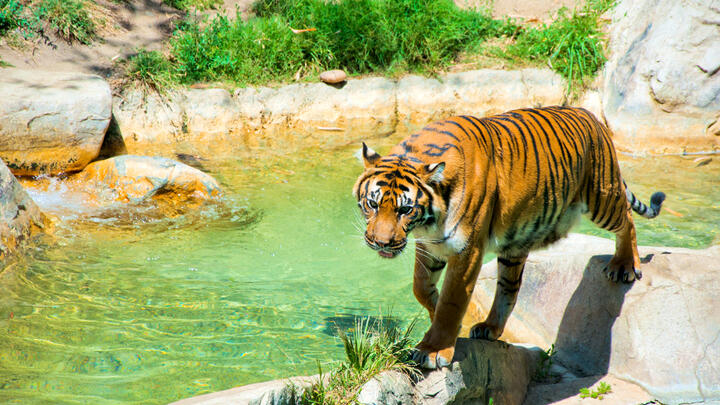 Today is the day to explore the natural side of Los Angeles, away from the hustle and bustle of the city. Pay a visit to the Los Angeles Zoo & Botanical Gardens in Griffith Park to get a real feel for the California wilderness. Home to more than 1,000 creatures from around the world, the L.A. Zoo is a fascinating and educational place to explore.
You'll find many of your favorites here, too, including lions, bears, elephants, giraffes, and plenty more. The Botanical Gardens are themselves both beautiful and informative, as you'll learn all about different habitats, growing seasons, and the uses of various plants. A must-see for nature-lovers! We recommend reserving between 2-3 hours for both attractions.
Stop #2: Huntington Library and Gardens
The Huntington Library is like a super attraction – it's actually four magnificent things all rolled into one. It's part library (home to such textual artifacts as the Gutenberg Bible and some Shakespeare folios), part botanical garden, part art museum, and part research facility.
Depending on which time of year you visit, you'll be able to view a wide variety of lush, gorgeous plant life in their temperate gardens. Rotating special art exhibits and permanent collections in the art galleries provide a new experience each time you visit, and the library always has something fascinating to see. We recommend reserving between 2-3 hours for this attraction.
DAY 5
Stop #1: Madame Tussauds Hollywood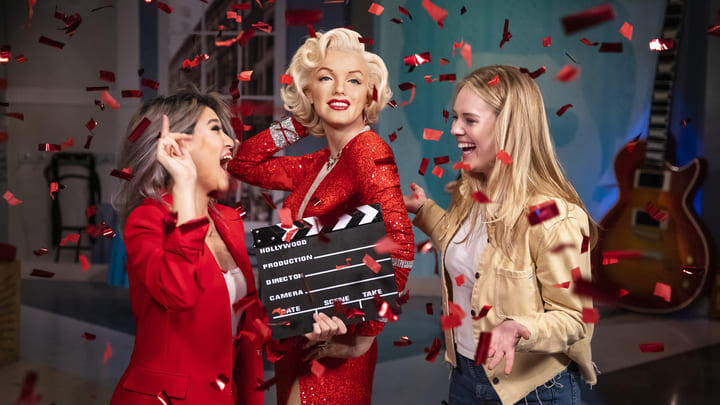 Today is your day to enjoy all that Tinseltown has to offer visitors, from museums and tours to all sorts of unique attractions. Start off your day with a visit to the iconic Madame Tussauds Hollywood, the one-of-a-kind wax museum that has been dazzling visitors for ages.
This is your best chance to "meet" your celebrity crush and snap a few photos with that musician or actor you've been dying to see. With multiple exhibits across several floors, this attraction has something to offer everyone from classic cinephiles to lovers of reality T.V. We recommend reserving between 1-2 hours for this attraction.
Stop #2: Hollywood Sign Tour
You can't come to Tinseltown and not admire the iconic Hollywood sign that lauds over the whole city.
Join on to a Hollywood Sign Tour and you'll be let by a local guide on a gentle hike through the hills that lead up to this world-renowned landmark. Along the way, guide will razzle-dazzle you with tales about this awesome monument and its role in the Hollywood film industry. You might even spot a celebrity or two!
Stop #3: Hollywood Museum
Now that you've seen the sites, come to the Hollywood Museum to scope out the props, artifacts, and costumes that your favorite celebrities used in their most iconic roles. With four floors of paraphernalia, you'll be able to spend hours just wandering through these exhibits.
Some of the highlighted objects you'll be able to see on your visit include a few of Marilyn Monroe's gowns, Rocky's boxing gloves, Indiana Jones' whip, and more!
Don't forget your camera (and a bit of money for souvenirs at the gift shop). We recommend reserving between 1-2 hours for this attraction.
Stop #4: Dolby Theatre® Guided Tour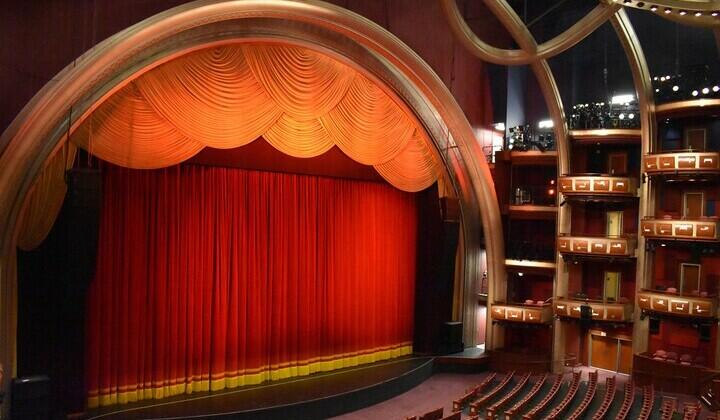 Take the opportunity to go behind the scenes at the home of Hollywood's most famous award ceremony – the Academy Awards®. A tour of the Dolby Theatre®, where the ceremonies are held each year, will take you to all of the important locations within the theater itself, from the center stage to the gorgeous spiral staircase.
You'll also see the beautiful architecture of this classic building, tour a gallery containing images of some of the most iconic Academy Award® winners, into the intimate audience chamber, and more. Of course, other awards ceremonies are held here, too, including the American Idol finals, the Victoria's Secret Fashion Show, and the Daytime Emmys. This tour lasts approximately 30 minutes.
DAY 6
Stop # 1: Whale Watching Cruise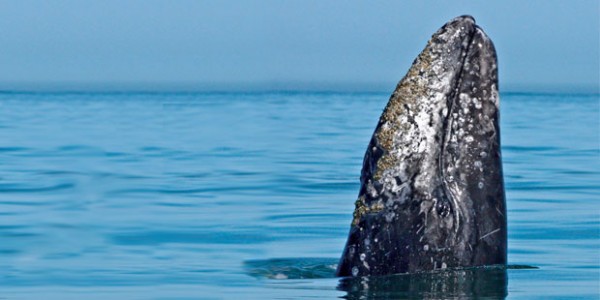 If you opted for the Harbor Cruise while in Long Beach, an attraction you won't want to miss in Newport Beach is an informative and exciting Whale Watching Cruise. With several daily departures available year-round, you'll be able to enjoy this adventure any time you visit.
A few of the majestic species you may see on your adventure include the California Gray Whale, Giant Blue Whales, Orcas, Minke Whales, Humpback Whales, and other sea creatures including dolphins, seals, sharks, and more. The whale watch cruise lasts approximately 2.5 hours.
Stop # 2: Knott's Berry Farm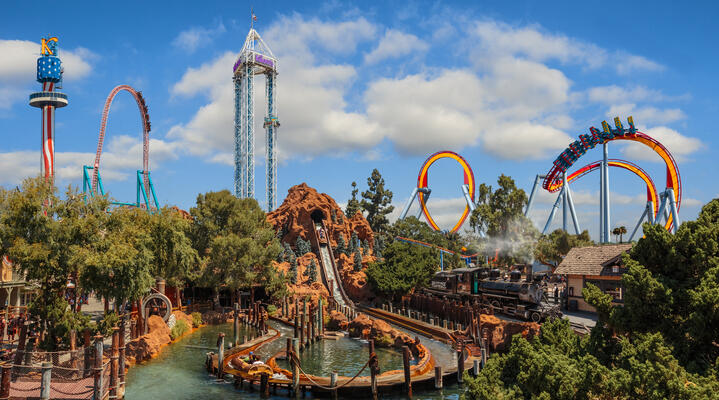 For your next attraction of the vacation, take a short drive up north to Knott's Berry Farm. This classic theme park attraction is the very first theme park in California, but it definitely holds up today as an exciting modern destination.
Enjoy dozens of fun rides, slides, and other enjoyable attractions. Some of the highlighted attractions include their breathtaking roller coasters, children's rides, family rides, and water rides. We recommend reserving between 2-3 hours for this attraction.
Stop #3: Anaheim Gardenwalk
Take a quick drive southeast to the Anaheim Gardenwalk area, a fun and charming shopping space with plenty of dining options. Be sure to check out the architecture.
DAY 7
Stop #1: LEGOLAND® California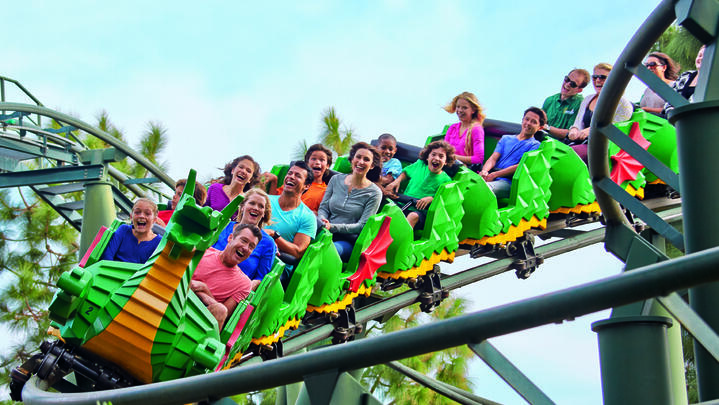 This is the place where everyone's favorite toys come to life. LEGOLAND® California is also the place where your kids' dreams come true, as they can ride, slide, build, and immerse themselves in the world of LEGO® for hours on end. Young children will enjoy the DUPLO® areas, where older kids will best enjoy the exciting roller coasters and Miniland USA.
If you're looking for the complete LEGO® experience, check out the new LEGOLAND® Hotel! We recommend spending the entire day at LEGOLAND®. Plan to eat lunch here.
Let's Recap
Get the most enjoyment out of your one week in L.A. by following this itinerary. This Los Angeles 7 day itinerary is specifically designed to maximize your time, energy, and money, in addition to providing you with a great variety of what to do in Los Angeles for a week and its surrounding neighborhoods.
Visit each of these included attractions with a 7-day pass for Los Angeles and make great savings on combined admission costs vs paying at the gate.
Share your adventure with us
We love to see your holiday snaps. Tag @GoCity to be featured on our page. Follow the Go City Instagram and Facebook pages for competitions, special offers, travel inspiration, and much more. If you saw the city on the metro, take some pics near your favorite stations.