Southern California is one of the best places in the world to visit during the winter months. The temperature is mild but there's still guaranteed sunshine. While seeing snow is highly unlikely, there are still lots of seasonal activities and things to do during the Los Angeles winter, from big-budget theme park attractions to more chilled-out local fun. We put together a list of our favorite things to do in Los Angeles in winter to help you plan the perfect winter itinerary.  Check out our list of the best holiday activities and attractions for ideas!
Save on Attraction Admission
Regular admission to a number of these attractions is included on the Go Los Angeles® pass. Choose as you go from dozens of top attractions and save up to 55% on combined admission vs paying at the gate. See all available Los Angeles passes, attractions & prices. Please note, some of these special Winter events may be separately ticketed and not included on the Go Los Angeles pass. 
Grinchmas™ at Universal Studios Hollywood™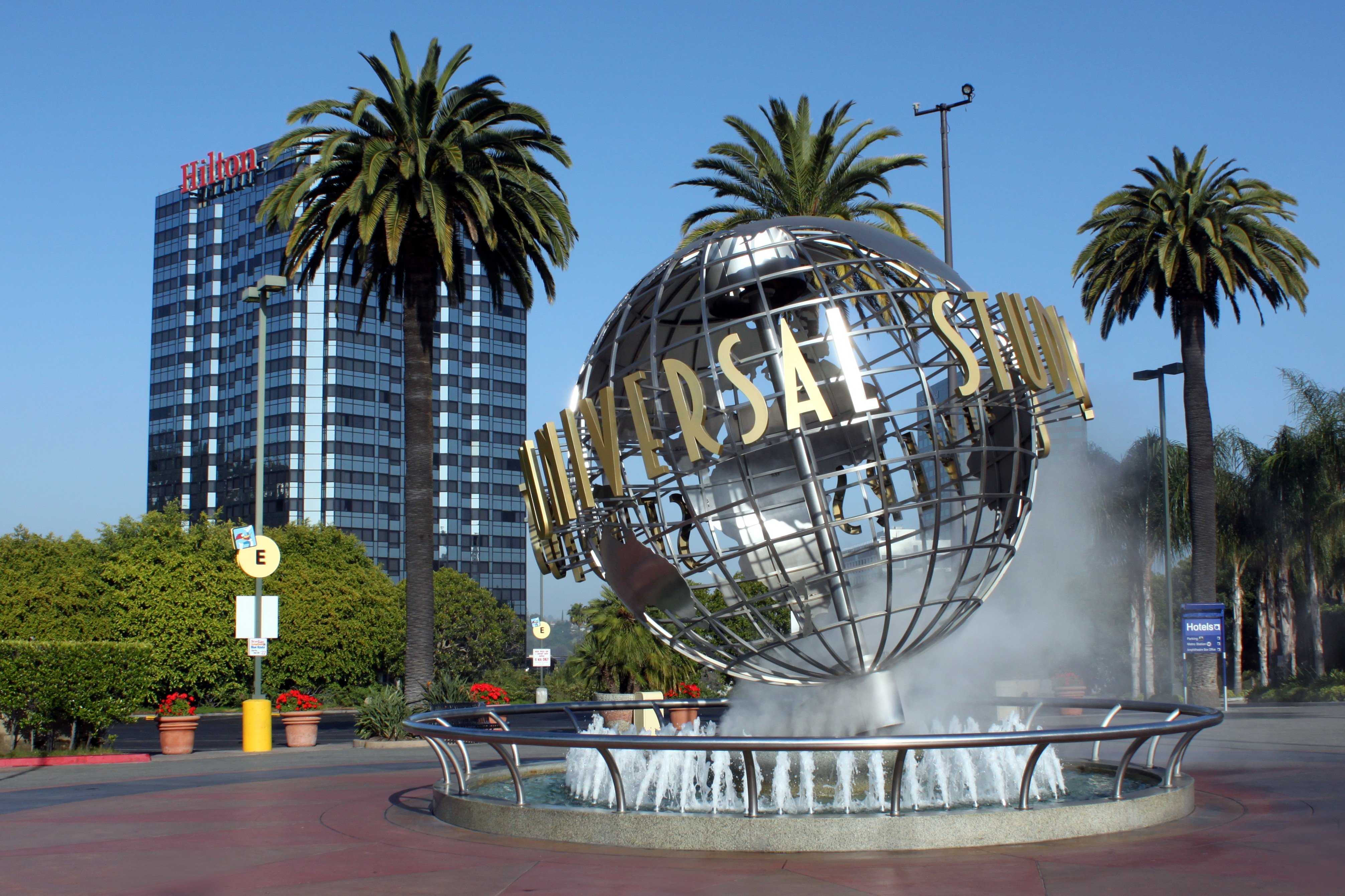 Bring your friends and family to celebrate the Who-lidays! Celebrate the Who-lidays (December dates TBC) in the whimsical world of Grinchmas and experience Christmas at Hogwarts™ in the Wizarding World of Harry Potter™ (dates TBC). The holidays at Universal Studios Hollywood are all about creating lasting memories. Get into the spirit, dine on seasonal eats, enjoy the park decked out in holiday decor, and experience exclusive holiday festivities like the nightly snowfall in Hogsmeade™ and dazzling light show featuring the Hogwarts™ castle as a backdrop. Dr. Seuss properties TM & © 2016 Dr. Seuss Enterprises, L.P. All rights reserved. Getting in: Universal Studios Hollywood tickets are included with Go Los Angeles Pass of 3-Days or more. Most Grinchmas events are included with admission, unless otherwise noted.
Holiday in the Park at Six Flags Magic Mountain
Where:
Six Flags Magic Mountain
When:
Select dates, November - December
Test your fear of speeds, heights, twists, and turns on the many roller coasters and thrill rides at Six Flags Magic Mountain and check out
Holiday in the Park
events to see the park transformed into a winter wonderland! Comprising beautiful festive lights, fun activities, live performances, and visits with Santa, Six Flags' holiday transformation is truly magical.
The plaza is known as Holiday Square over the festive season, with hundreds upon hundreds of glittering lights, winter 'snowfall', and festive carolers.
You can also enjoy musical performances and dance numbers with a holiday theme, and, of course, pay a visit to the Santa and Mrs. Claus with their merry elves!
Getting in:
Six Flags Magic Mountain tickets
are included on the Go Los Angeles pass. Holiday at the Park activities are included with admission unless noted otherwise.
Knott's Merry Farm
Where:
Knott's Berry Farm
When:
Select dates November through January
Note:
the park is closed on Christmas Day (December 25) 
Knott's is the place to be this time of year if you're a
Peanuts
fan. From a charming Snoopy ice show to photo ops with all the animated favs, the whole family will be delighted by this holiday experience.
Visit the park to see the classic Holiday Ice Show featuring Snoopy and other members of the Peanuts Gang (select dates), a nightly tree lighting ceremony, Santa's Christmas Cabin, traditional carolers, the streets of Calico decked out for the holidays, and even a nightly snowfall. It's the perfect way to indulge in festive cheer in the heart of L.A.
Getting in:
Knott's Merry Farm tickets
are included with the Go Los Angeles pass and holiday events and activities are included with admission unless otherwise noted. 
Aquarium Holidays at the Aquarium of the Pacific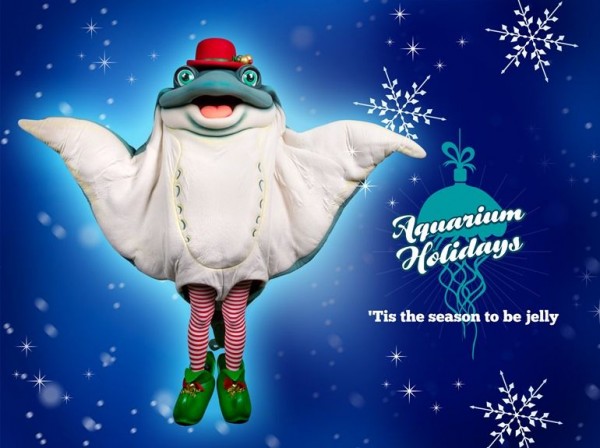 Image credit: Los Angeles Zoo. When: Weekends from December, Missing the snow this holiday season? Be sure to head to the Aquarium on the weekends in December and check out the snow play area set up on the front lawn! You'll get to enjoy festive decorations, daily Penguin parades, free viewings of Dr. Seuss' How the Grinch Stole Christmas, 'snowfall' in the Great Hall, a special holiday menu in Cafe Scuba, and daily appearances by a Santa Diver in the large tank!  Getting in: Aquarium of the Pacific tickets are included with the Go Los Angeles Card and Aquarium Holidays events are included with admission unless otherwise noted.
LA Zoo Lights
[embed]https://youtu.be/BifIHOl46Fc[/embed] Where: Los Angeles Zoo & Botanical Garden When: November 16 through January 6; 6:00pm-10:00pm (closed November 22, December 24, and December 25) This is a fun one for the whole family. See the Los Angeles Zoo transformed into a wild Winter Wonderland, complete with dazzling animals constructed from hundreds of lights and other fanciful materials, and innovative displays combining lights, water, and accompanying tunes. You'll also get a chance to meet Santa on select dates, interact with a few reindeer, and enjoy festive holidays cookies and other great treats, and the intrigue-inducing disco-beam forest is not to be missed.  Come here for some lovely seasonal fun that won't break the bank. Getting in: Los Angeles Zoo & Botanical Garden tickets are included on the Go Los Angeles Card,  however, Zoo Lights activities are a separate ticket event and are not included with the Go Los Angeles Card.
Warner Bros. Studio Tour
Want to see more behind-the-scenes Hollywood magic? Head down to the Warner Bros. Studio Tour, complete with the chance to get on the set of hit television shows like The Big Bang Theory and The Ellen Degeneres Show. What's more, if you're lucky, you might even see some celebrities on set. The Warner Bros. Studio Tour also includes a 10-million item prop department, the tallest sound stage in the nation, and a ride through the back lots where you'll see some well-known outdoor sets from some of the world's most beloved sitcoms. Getting in: Warner Bros. Studio Tour tickets are included with the Go Los Angeles Card.
Sony Pictures Studios Tour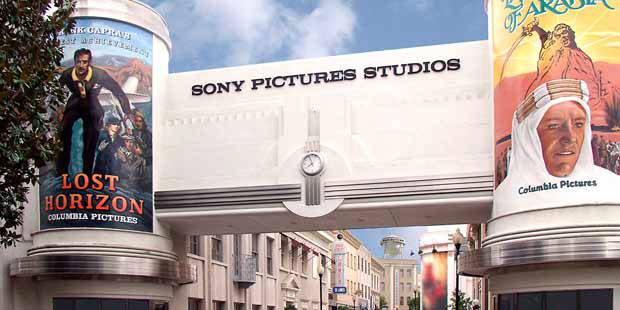 Get the real experience of a working studio on a 2-hour guided tour of Sony Pictures Studios. You'll see historic sound stages from the Yellow Brick Road and Emerald City to the blockbuster Spider-Man movies. Your tour may even swing by a smash-hit game show 'Jeopardy!' or 'Wheel of Fortune.' It's a great opportunity to see more of the celebrity culture, the creativity behind the movie industry, the history of Hollywood, and the work that goes into creating your favorite movies and shows. Getting in: Sony Pictures Studios Tour tickets are included with the Go Los Angeles Card.
Be the Audience at a Live Taping
After you tour a studio, complete the LA experience by attending a live taping of one of your favorite shows. How to get tickets to live tapings in Los Angeles: Be sure to plan well in advance and arrive early as many shows sell out fast and seats are not always guaranteed--even with a ticket.
 Get Ready for the Academy Awards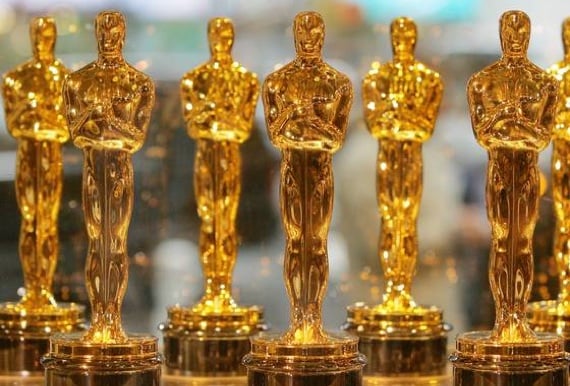 With the Academy Awards approaching, there's no better place to be than Hollywood. Taking the stage where world-famous celebrities will undoubtedly be standing on the night of the Oscars is one of the best ways to gear up for the show. With a Dolby Theater Tour, you'll have VIP access to the famous five-level theater where the Academy Awards take place each year and where you can walk down Hollywood's memory lane and see images of famous Oscar winners like Jack Nicholson and Grace Kelly on display. Getting in: Dolby Theater Tour tickets are included with the Go Los Angeles pass.
Scope out the Museum Scene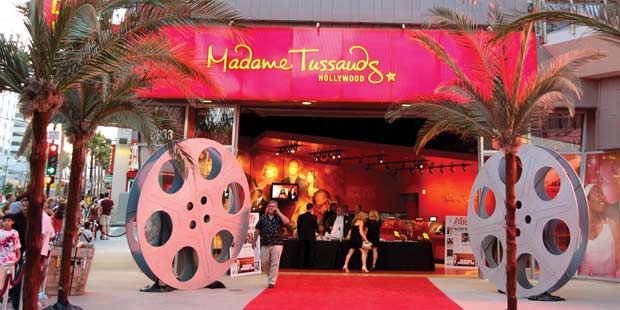 LA is home to lots of fascinating, world-class Los Angeles area museums worth exploring when it's chilly or raining outside (a rare occurrence in this sun-soaked city). For the full Hollywood experience, if you're a movie buff should check out the famous Hollywood Museum to learn all about movie production, film making technology, the legacy of Tinsel Town, and more before heading to Madame Tussauds to pose for souvenir photos with your favorite celebrities. For a more educational museum experience that you won't find in many other cities, the Museum of Tolerance features unique exhibits that explore issues of tolerance, prejudice, discrimination, the legacy of the holocaust and contemporary human rights issues and the Japanese American Museum, located in the heart of Little Tokyo downtown, is internationally recognized for its dedication to examining America's ethnic and cultural diversity. Science fans will enjoy visiting the excavation site at La Brea Tar Pits and Museum, one of the world's most famous Ice Age excavation sites where you can see scientists and volunteers preparing fossils for examination or a visit to the Natural History Museum, home to real dinosaur fossils, an extensive collection of natural gems and minerals, and ancient Latin American archeological artifacts.
Watch a Winter Sunset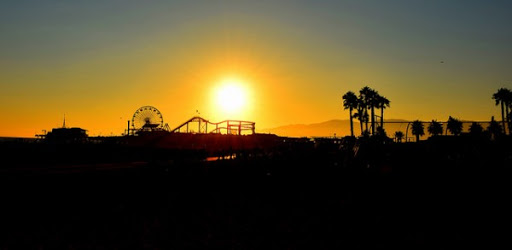 Photo credit: Kilgarron (license), Sunset in Los Angeles over Santa Monica Pier Vivid sunsets are commonplace during the Los Angeles winter. Take advantage of the miles of unobstructed views along the coastline for some of the best sunset viewing in the world. Some of the best LA spots to watch the winter sunset include Griffith Observatory, Hermosa Beach Pier, Dockweiler State Beach (bring a camera to get a photo of the sunset over the famous shipwreck that washed up onto the shore), and Terranea Bluff Top Park. Make a day of it and head to Santa Monica Pier for thrill rides and quintessential boardwalk fun at Pacific Park and then visit the sea life at the Santa Monica Pier Aquarium before watching the sun set over it all, creating a postcard-worthy vista.
Remember to Save on Attraction Admission
So there you have it. Our list of a few things to do in Los Angeles in the winter, including holiday events, other seasonal activities in December, January, and more. Remember, many of these options are included on the Go Los Angeles pass, where you can save up to 55% on combined admission vs paying at the gate. Please note, the Winter events taking place at some of these attractions may be separately ticketed and not included with the Go Los Angeles pass. We hope you plan to add a few of these fun options to your winter vacation itinerary