If you're looking for relaxing things to do in Los Angeles, you've come to the right place. From whale watching to yoga on a sandy beach, we've got you covered. Check out our picks of the best relaxing things to do in the city, and prepare for some much-needed R&R!
Including:
Fishing at Santa Monica or Venice Beach
Natural History Museum
Whale Watch & Dolphin Tour 
Yoga on Huntington Beach
and more!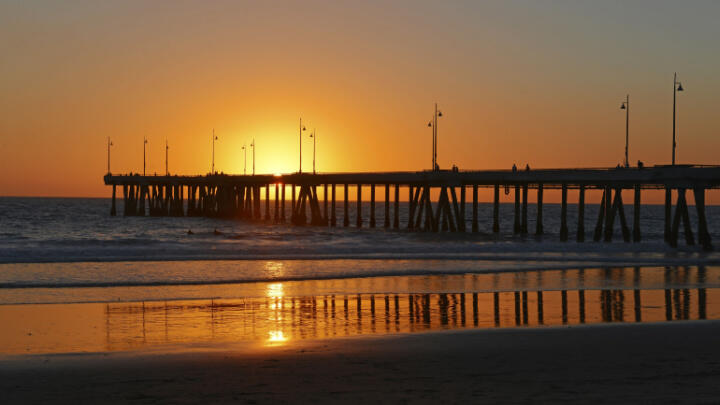 If you're looking for relaxing things to do in Los Angeles, why not choose a spot of fishing? If you're new to the area, or even new to fishing, you needn't worry. Join this guided fishing adventure, choose between Santa Monica or Venice Beach, and then go throw some hooks - or something. 
Your guide is more of an instructor, and an experienced one at that. They'll bring all your gear and show you how to use it. If you're a seasoned fishing pro, show them how it's done. But don't be too adverse to picking up some new tricks. 
Look out for fish, rays, and even sharks as you try to reel in a big catch.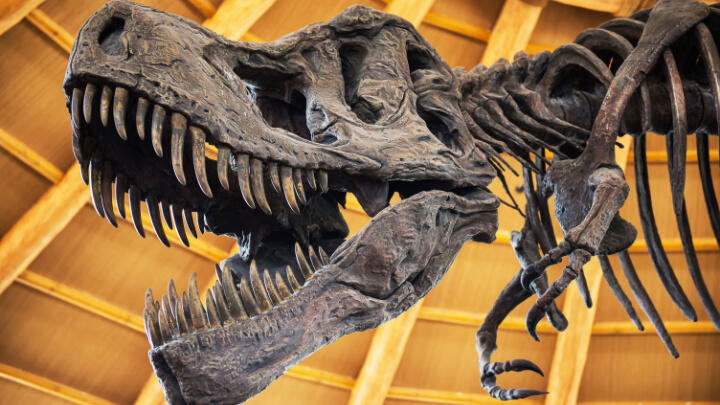 You can even travel back through time in a relaxing fashion. How, you may ask? Well, take a trip to Los Angeles' Natural History Museum and explore millions of years of history! If you're a history buff and looking for things to do in the city, it doesn't get much better than this. 
Step inside the museum's doors, and you'll find one of the biggest collections of ancient artifacts on the planet. Dinosaur fans will be well-served thanks to the appropriately-named 'Dinosaur Hall', which exhibits 300 real dinosaur fossils, as well as 20 complete dinos of varying shapes and sizes for you to gaze at.
That's just one of the many amazing exhibits at LA's Natural History Museum, so why not take a relaxing stroll around the premises and see what else you'll find?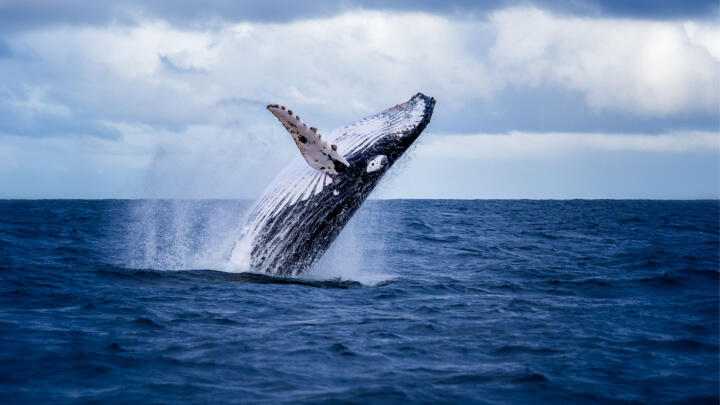 If natural history isn't your thing, how about some very-much-alive nature? Yes, even in LA, you can go whale and dolphin watching. And, on this tour, you'll do just that. So, if you're looking for relaxing things to do in Los Angeles, this should be top of your list. 
You'll hop on board a 65-foot double-decker ship, replete with sundeck, both indoor and outdoor seating, and a snack bar if you get hungry. Then, you'll take the waves to spot some freaking whales and dolphins! Get lucky, and you may spot any number of humpback whales, orcas, and even a blue whale if you're super lucky. You're also likely to see some dolphins, which is obviously awesome. Seals, too - this tour is the gift that keeps on giving!
If you're a fan of ocean life, book this tour right now.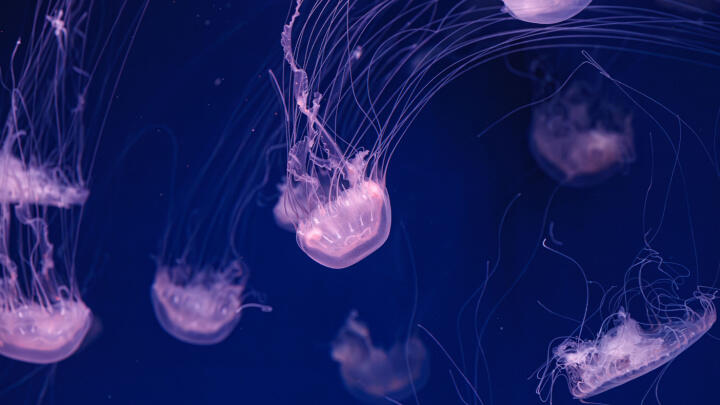 If you'd rather see underwater wonders up close and personal, take a relaxing trip to Los Angeles' Aquarium of the Pacific. 
There's so much to see and do here; we'd recommend blocking out an afternoon in your vacation calendar to see it all. With over 100 exhibits to explore and 19 major habitats to walk through, you'll need all the time you can get! 
Meet finned friends at Shark Lagoon, hang out with some penguins, and check out the Pacific Visions immersive cinema experience to see the ocean like never before. All that and much, much more await you at Aquarium of the Pacific.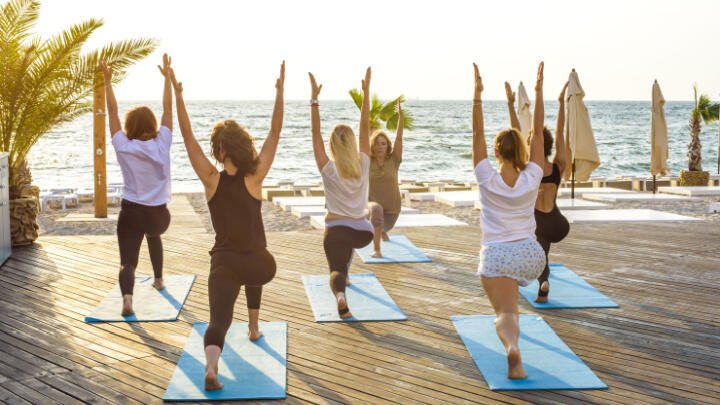 Is there anything more relaxing than finding inner peace? How about doing it on a sunny Los Angeles beach? Align your chakras today at a yoga session on Huntington Beach!
Pick a morning or evening session and join an experienced yoga instructor as you downward dog your way to Nirvana. And what better setting than Huntington Beach? It's one of Orange County's finest. 
Whether you're a seasoned stretcher or a complete newbie, all are welcome to this calm, mindful environment. Then, when you're done, you'll be in top shape to enjoy many of LA's more exhilarating attractions!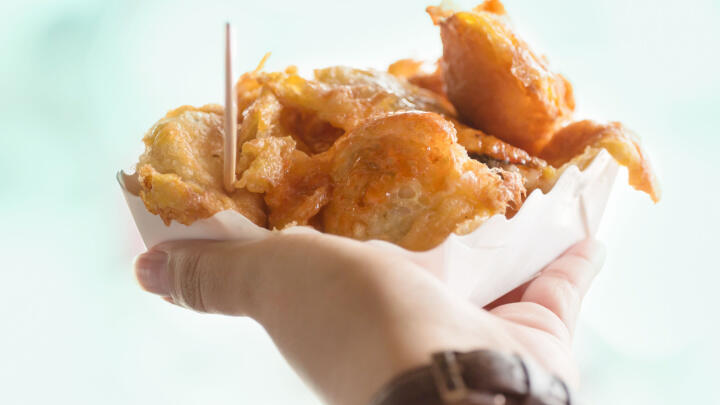 Just because you're looking for relaxing things to do in Los Angeles doesn't mean you should ignore your belly! Take a day off your diet and explore LA's vibrant food culture on this tour of downtown!
You'll pass City Hall, The Music Centre, and The Walt Disney Concert Hall, plus hidden gems like The Last Bookstore. Make sure your phone has plenty of picture space! Then, try delicious morsels at the Spring Arcade Building food market and Grand Central Market. 
Just make sure you bring some dollars so you can sample as much as possible! If you're looking for a great way to immerse yourself in LA's food culture, book a tour and get immersed!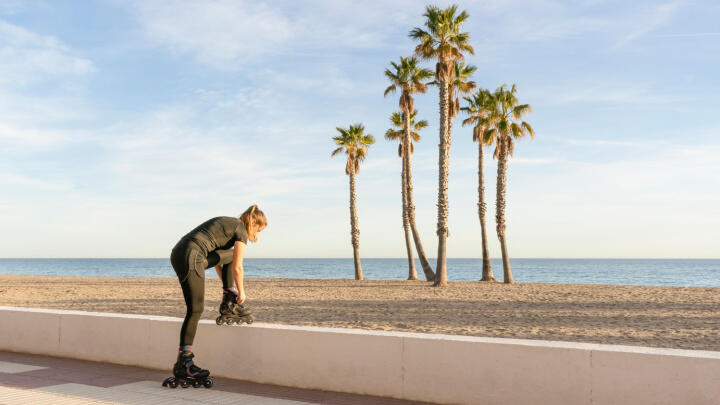 And finally, how does a relaxing beach bike ride sound? Good? Why not rent a bike and take your time cycling around LA's serene sands? Or, if two wheels don't cut it, rent some roller skates instead!
The area is brimming with things to do and see. You can visit the historic Santa Monica pier and pass the homes of some of Hollywood's biggest stars. Travel through Venice Beach and see all the weird and wonderful denizens of Los Angeles going about their day. Soak it all up, and then return your bike to Perry's Cafe and grab a coffee.
And hey, maybe a cake too. After all, you just burned off a ton of calories - why not treat yourself?
And those are our picks of the best relaxing things to do in Los Angeles! Of course, vacations aren't always about relaxing. So, if you want to hit up some of LA's more heart-thumping experiences in between your relaxation time, check out Go City! With our All-Inclusive Pass and Explorer Pass, you can see all of LA's best bits for one low price!