Plan a vacation full of sea, sun, and Hollywood fun this Los Angeles Spring Break. L.A. is filled with tons of great attractions you, your friends, and your family will love. It's also a temperate city with comfortable weather in the springtime, so it will actually feel like a getaway, regardless of how cold the weather still is where you're coming from. If you're planning on a spring break trip to L.A. but haven't decided on what to do yet, check out our favorite attractions:
Universal Studios Hollywood
Madame Tussauds
Aquarium of the Pacific
A Whale Watching Cruise
Santa Monica Beach
And more!
And remember, you can save big on admission to some of these great L.A. attractions with the flexible Go Los Angeles pass, so pick one up today! Convenient digital delivery means you don't even need to plan ahead. Choose as you go from dozens of top Los Angeles attractions and save up to 50% off combined admission vs. paying at the gate. See all available passes, attractions & prices here.
Head to Universal Studios Hollywood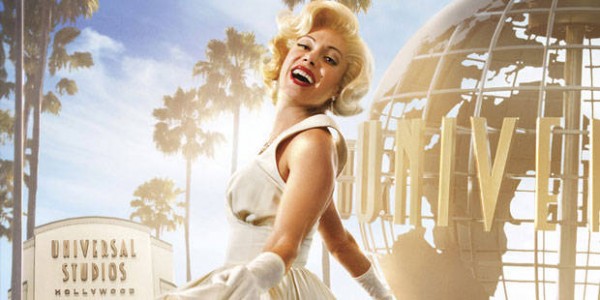 You can't go to L.A. without paying a visit to the one and only Universal Studios Hollywood. There's nothing quite like this theme park-slash-working studio that attracts hordes of visitors each and every day, and it's a sight not to be missed. Begin with a thorough tour of the Universal backlot and see where the movie magic happens. You'll be touring through active lots, so keep your eyes peeled for any special celebrity sightings! Then, head to the theme park portion of Universal where you can spend the rest of the day enjoying heart-stopping rides, delightful exhibits, and charming installations featuring cultural favorites like the Minions or the Simpsons. Don't miss the Wizarding World of Harry Potter, among the newer areas of the park and a massive favorite with kids and teens. You can also spend some time exploring Universal CityWalk, which offers shops, restaurants, and more for those wishing to continue the Universal experience. Getting In: tickets to Universal Studios Hollywood are included on 3, 5, and 7-Day Go Los Angeles passes.
"Meet" Your Favorite Celebrities
You can't come to Los Angeles without exploring a little bit of Hollywood! That's where the plethora of great celebrity attractions come into play. Start off with a visit to Madame Tussauds Hollywood, the place where you're honestly most likely to meet your favorite celebrities (or at least, get them to pose for a picture with you). It's a fun attraction for kids and adults alike, so it's a win on any itinerary.
Getting In:
Admission to Madame Tussauds Hollywood
is included with the Go Los Angeles pass.
Tour Celebrity Hotspots
If you're looking for even greater access to famous people, then hop aboard a bus tour that features celebrity homes and estates in the area – as a bonus, these tours often take you along sweeping ocean vistas as well as by ginormous beautiful houses. Like the idea of a tour, but are more interested in famous movie sites than people's homes? Check out a Hollywood behind-the-scenes tour to see legendary filming locations as well as iconic places in the history of L.A. theater culture like the TCL Chinese Theatre and the Walk of Fame. Getting In: Celebrity homes tour tickets and Hollywood behind-the-scenes tour tickets are both included with the Go Los Angeles pass.
Visit the Hollywood Museum
You could also opt to explore the history behind the silver screen with a visit to the comprehensive and fascinating Hollywood Museum, filled with amazing props and artifacts from movie and T.V. history. You'll find real items that played an iconic role in Hollywood culture, like Cary Grant's Rolls-Royce "Roller" and more. There are galleries of photographs, restored makeup and dressing rooms, and tributes to major stars and their signature props like Judy Garland's Ruby Slippers from 
The Wizard of Oz
. It's not just for fans of old Hollywood, either! You'll find props, sets, and objects from more recent films like 
Jaws,
Silence of the Lambs,
and 
There's Something About Mary.
Getting In: 
Admission to the Hollywood Museum
is included with the Go Los Angeles pass.
Be Thrilled by Popular Theme Parks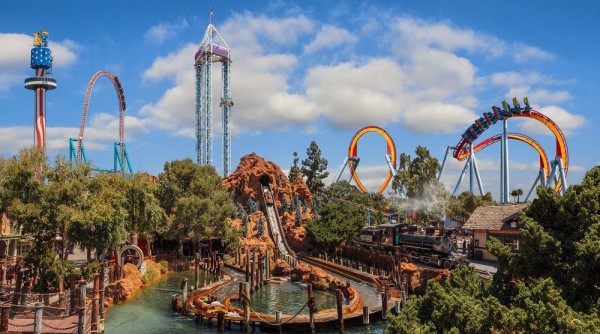 A family vacation in California means that you have to check out some of their amazing theme parks! There are plenty of theme parks an easy drive away from Los Angeles, including everything from rollercoasters to water slides. A popular option is the local legend Knott's Berry Farm, which was one of the first theme parks in the country and remains delightfully entertaining for guests of all ages. They also have a sister water park, Knott's Soak City. Or, if you're willing to venture further out, Six Flags Magic Mountain is another excellent choice for family fun. This 260-acre park is filled to the brim with exciting attractions! Getting In: Admission to Knott's Berry Farm and Six Flags Magic Mountain are both included with the Go Los Angeles pass.
See the City from Above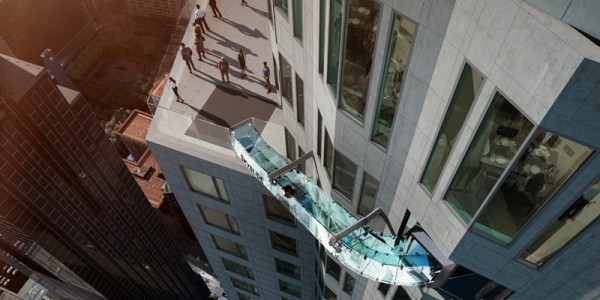 If you're looking for some more adventure on your spring break, then look no further than OUE Skyspace LA. Located near the top of the famed US Bank Tower, this amazing open-air observation deck provides lines of sight for miles on a clear day. You'll get 360-degree views of the city, from the San Gabriel Mountains to Catalina Island to Dodger Stadium. It's a perfect place for photos! Plus, the truly adventurous travelers will want to check out the Skyslide, an all-glass tube that allows guests to slide down the exterior of the tower to the story below (see photo above). Getting In: Admission to OUE Skyspace LA is included with the Go Los Angeles pass. Skyslide requires a small upgrade fee.
Explore Aquariums
What's the fun of being in an oceanfront city without the opportunity to meet some wonderful aquatic animals? The gorgeously-situated Aquarium of the Pacific sits on the water's edge at Shoreline Aquatic Park and you should definitely spend a morning here exploring their extensive exhibits. You'll see animals in habitats that mimic the conditions of a diversity of global places, from Baja California to the chilly Northern Pacific and the sunny tropics. Kids will love the chance to see rare and exotic marine life! A second delightful option is the Santa Monica Pier Aquarium, which offers another hour or two of delightful animal encounters.
Getting In: 
Admission to the Aquarium of the Pacific
 and
Santa Monica Pier Aquarium
are both included with the Go Los Angeles pass.
Embark on a Whale Watch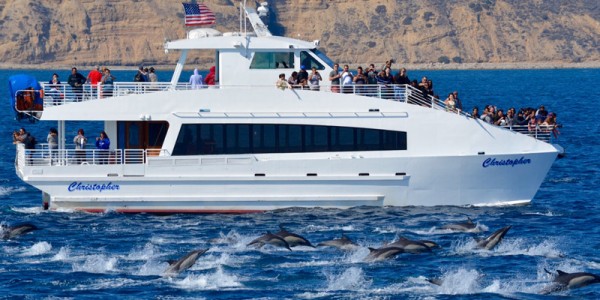 Or, if you prefer, block off a couple of hours for a thrilling whale watch! Depart from Long Beach or San Pedro and spend the remainder of the day venturing through the Southern California waters in search of whales and other marine life. This particular company has had amazing success with finding whales on each of their trips, so don't worry about heading home without that perfect photo. Getting In: Long Beach Whale Watch tickets are included with the Go Los Angeles pass.
Roam Santa Monica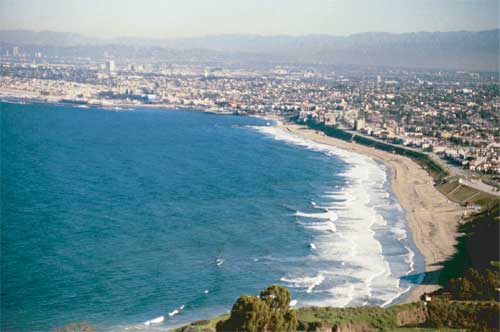 If the weather cooperates, it's a good time to get a little bit of surf and sun into your spring break trip with a venture to Santa Monica State Beach. You can relax on the sand, go for a quick swim (if you're brave enough to handle cold water), or stroll or bike along the waterfront paths. Looking for something more thrilling and more classically vacation-esque? Hark back to your childhood (or appease the actual kids) with a visit to Pacific Park. It's an old-school amusement park with an unbeatable waterfront location that offers classic rides, games, and treats. Getting In: Admission to Pacific Park is included with the Go Los Angeles pass.
Explore Griffith Park
If you aren't from the area, you may not think of L.A. as having a particularly significant nature component. Fortunately for you (and for the locals), Griffith Park is here to prove you wrong! Made up of well
over 4,000 acres of urban parkland
, the area features miles upon miles of trails (perfect for biking or even just a relaxing stroll with the kids), the free Griffith Park Observatory, and the famous Hollywood sign. Spend some time at the
Los Angeles Zoo
and the lovely
Botanical Gardens
. This small but diverse combo features plants and animals from around the world, perfect for some low key browsing. Right across the parking lot is the fun
Autry Museum of the American West
, which showcases some wonderful works of art, pottery, and even antique firearms. It's a nice option for art lovers or history fans. For the golf lovers among you, there's also a popular course just south of the zoo that attracts golfers from all over the area.
Getting In:
Admission to the L.A. Zoo and Botanical Gardens
is included with the Go Los Angeles pass.
Get Out & Enjoy the Weather -- On Wheels!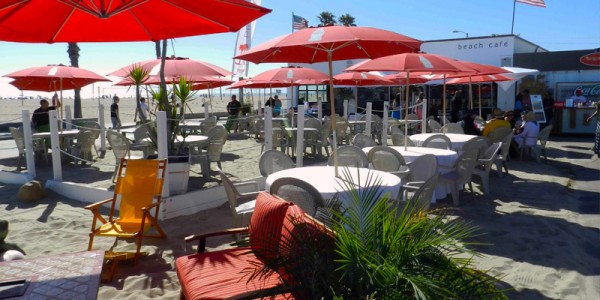 For something playful and energizing on your spring break, rent a mountain bike or a pair of roller skates to soak up the sun in Santa Monica. Offered through Perry's Beach Café, these rentals give you the opportunity to explore this fantastic seaside community while getting a bit of exercise. After your rental, be sure to linger at Perry's for a little for a meal at the café. They've got some tasty and healthy offerings that are sure to please all visitors. Getting In: L.A. Mountain Bike or Roller Blade Rentals are included with the Go Los Angeles pass.
Museums Free-for-All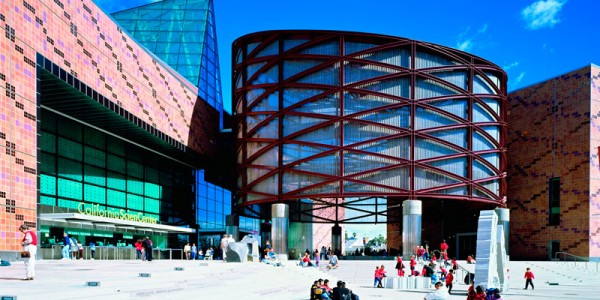 If you've got your eye on a museum or two in L.A. that you have yet to visit, then wait until February 2 and 3, when many of the city's best museums will be offering free admission. Some of the top participating institutions include the Getty Center, Institute of Contemporary Art, LA., the California Science Center, and many more. Some of these museums may require tickets for admission, but the tickets are free. For a full list of participating museums, please consult the event website. Getting In: Museum admission is free during this special event. Parking and special exhibits may incur additional costs. The Go Los Angeles pass will cover the cost of an IMAX movie at the California Science Center.
Save on Admission
While you can't cover everything with a discounted attraction pass, products like the Go Los Angeles pass can help you save big on attractions you plan to visit. It includes admission to some of the best local attractions, including lots of things to do during Los Angeles Spring Break 2019. From getting out on the water to getting up close to sea life safely from the shores to a day at the theme park, there are things to do for everyone.