Things to do in Chinatown Los Angeles
L.A. is known for everything from its sweeping natural landscapes to Disneyland and Dodger dogs. It's a total hive of activity, buzzing with life - that being said, there can be a whole lot to choose from here. In a city comprised of over 400 neighborhoods and districts, figuring out what to do next is a pretty bewildering task. Of course, for anybody looking to scratch beneath the surface of the city's storied history and cultural development, Chinatown is always a must. Situated just Downtown, this unique ethnic enclave is undoubtedly one of the most dynamic areas of the city. Whether you're looking for great shopping, unbeatable dining, or interesting hidden gems, there are just so many things to see and do in this area of the city. Still not sure quite where to start? Don't worry, we've got you covered. From grabbing a bite to eat at the Far East Plaza to visiting the Chinese American Museum, we've made a list of all of the best things you won't want to miss on your trip to Chinatown. Arrive with a game plan, check out your favorites and you're sure to have a great time!
Shop and Dine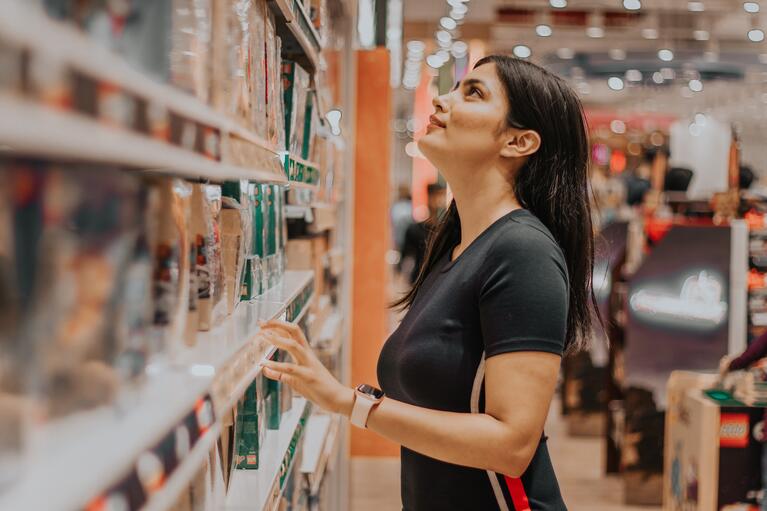 The next stop on our list truly is a little slice of history. First constructed in 1938, the Chinatown Central Plaza is known as one of the nation's first shopping malls. Today, this spot remains the nucleus of Chinatown, and a total hub of excitement. As you might have guessed, this place is a little different from most modern shopping malls! Created to resemble the streets of Shanghai, it's well-recognised for its fanciful architecture. Inside, you can pick up anything from vintage Chinese dresses and original art to loose leaf teas and stylish house plants. There are also a wide variety of great food stops to choose from. Still, the highlight of this place has got to be its massive 7-foot statue of Bruce Lee! We recommend visiting during the week if you prefer to skip the crowds.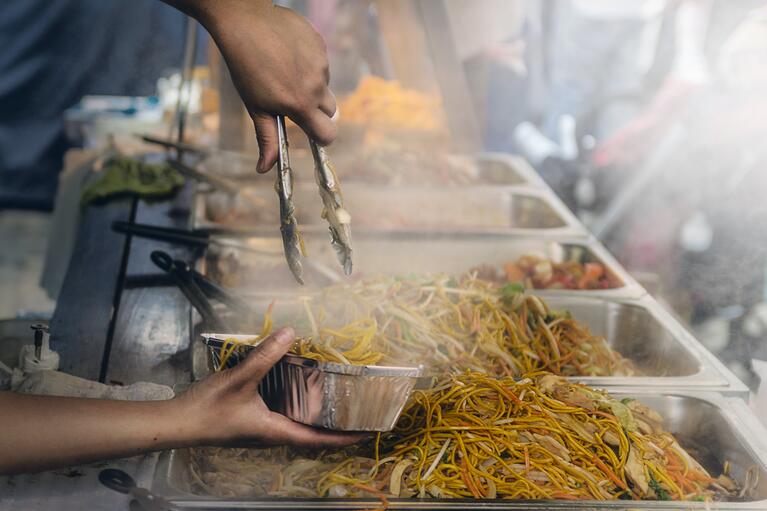 Of course, a trip to Chinatown just isn't complete without exploring some of the area's most delicious food stops. That's right - just as any Chinatown should do, L.A.'s iteration of this historic ethnic enclave boasts some of the best fast casuals, bistros and pop-ups for you to sink your teeth into. If you're looking for an unfussy quick bite whilst exploring, you'll be spoilt for choice. Some of our favorites include Pearl River Deli, Phoenix Inn Chinese Cuisine and Lao Tao Street Food. The area is also home to the marvellous Philippe the Original, AKA the iconic progenitor of the French Dip sandwich. Pull up a chair, sit back and enjoy one of the best sandwiches of your life. Or, if you're looking for a wide variety in choice, we suggest heading to the Far East Plaza. Built way back in 1976, this bustling food hall and beloved Chinatown mainstay earned its stripes as one of the best spots to grab authentic regional cuisine in the city long ago. Here you'll find everything from steaming bowls of pho and classic crunchy spring rolls to lip-smacking ice cream in a wide range of adventurous flavors. No doubt you'll be able to find something to take your fancy! 
Learn About the Area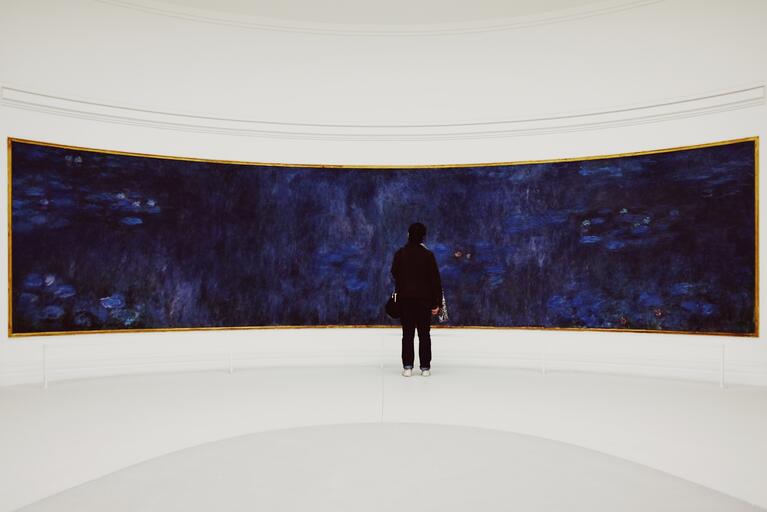 For those looking to learn more about the Chinese American experience, there couldn't be anywhere better than the Chinese American Museum, located on North Los Angeles Street. A great stop for anybody who wants to incorporate a little education into their travel experience, this place works to document and present one of the biggest Chinese American populations in the U S of A. Inside, visitors can enjoy a wide array of exhibits covering fine art from Chinese creators as well as historical artefacts from as far back as the late 19th century. The nature of the displays is fascinating and broad; past ones have focussed on community settlement in Los Angeles, the growth and development of Chinese American enclaves and Asian American activist movements. A thoroughly unique cultural experience, this one is not to be missed.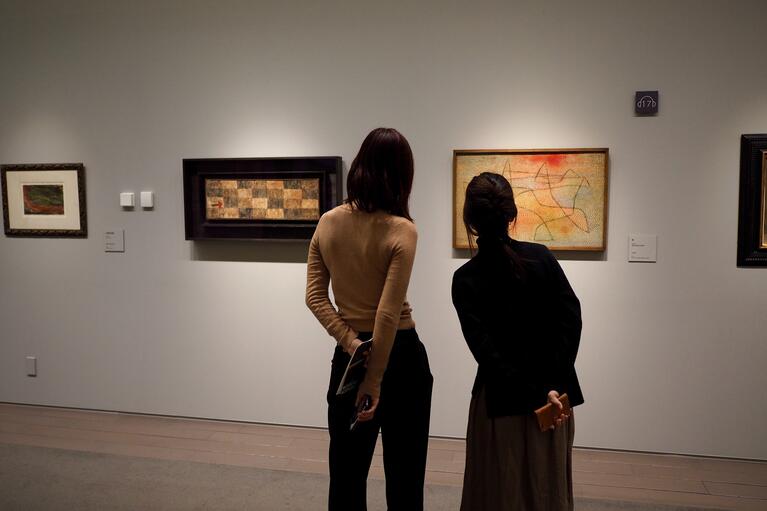 Undoubtedly, Chinatown is one of the best places to go for those who want to learn a bit more about the development of the city. Along with its great shopping destinations, pretty parks and delicious eats, the neighborhood is also home to some really unique historical sites. Standing out as one of our favorites, the Italian American Museum is a surprising and beautiful landmark tucked around the corner of Olvera Street. For those wondering about its background, the spot was constructed way back in 1908 to serve as a gathering place for the Italian community way back in a time when Chinatown was actually Little Italy! Today, this spot is recognized as the oldest remaining structure from L.A.'s Italian enclave and listed on the National Register of Historic Places. Inside, visitors can enjoy a fantastic repository documenting the history of Southern California's Italian roots. Its collection includes over 6000 artefacts with art, photos, documents and more. With the history that lingers on-site and its remarkable displays, this spot is well worth the visit. 
Get in Touch With Your Spiritual Side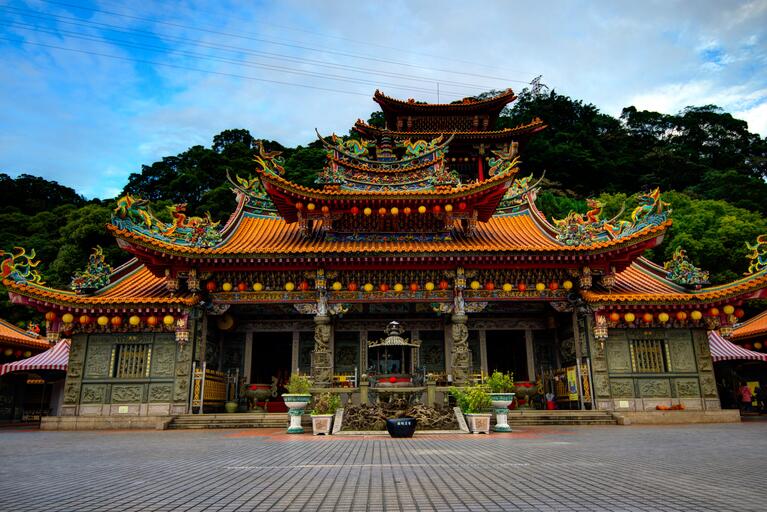 If you're looking to get in touch with your spiritual side, we suggest heading over to the Thien Hau Temple on Yale Street. Formerly an Italian Christian Church, this unique building was bought in the 1980s and converted into a Taoist worship house. Whilst the temple is young, it serves as one of the primary places of worship for Asian L.A. residents. Take time to marvel at its beautiful intricate facade before stepping inside. Visitors can take guided tours to learn more about the fascinating history of the building and explore its wonderful interior. Inside, you can expect to see statues, sculptures, artworks and more with a strong Chinese influence. We recommend visiting during Chinese New Year or Labor Day, since you can get in on all of the fun and festivities! A distinctive architectural marvel and well-recognized place of worship, this place is a total must-see.


Vibrant and bustling with life, Chinatown is always a fantastic place to explore. Whether you're looking to learn more about the city or just grab a bite to eat, you'll never be bored here! Explore the area to its full potential with GoCity's All-Inclusive Pass or Explorer Pass. If you'd like to know more, connect with us on Instagram and Facebook. With Go City, you can see more, for less.