Silver Lake is a fun and trendy neighborhood located in the east-central area of Los Angeles County. Though it is relatively small, this spot truly reflects the culture of the city with a long list of exciting points of interest and hidden gems to choose from. It is especially well-known for its hipster persona and laidback atmosphere, making it perfect for a lazy day in Los Angeles. Start the day with a casual stroll down Sunset Junction and grab a bite to eat at one of its tempting sidewalk cafes. Spend time checking out some of the area's quirky historical landmarks, like The Paramour Estate and the Music Box Steps. Or simply lay out a blanket and soak up the sun in front of the Silver Lake Reservoir. With so much to see and do here, there's no way of going wrong! Well, what are you waiting for? Silver Lake is ready for you!
Explore the Area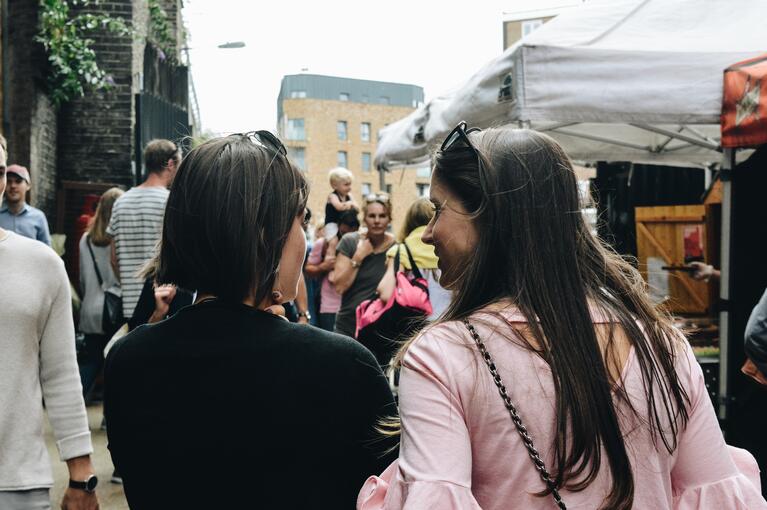 Silver Lake is no way near short of fantastic places to eat, but if you're looking for somewhere to grab a bite wrapped in a great immersive experience, we suggest heading over to the Silver Lake Farmers' Market. A total foodie haven and favorite hipster hotspot, this place is well-recognized for its fresh produce and culinary delights. Think crusty freshly-baked bread, hot tamales straight from the pot and juicy peaches celebrating California's wonderful agricultural heritage. Along with all of the delicious food, you'll find vintage racks, jewellery stands, old records and other items of interest to browse as you eat. In addition, you can catch musical performances and cooking classes being held at the market on the regular. With a wide range of variety and live like the locals vibe, we couldn't think of a better place to get something to eat in the area.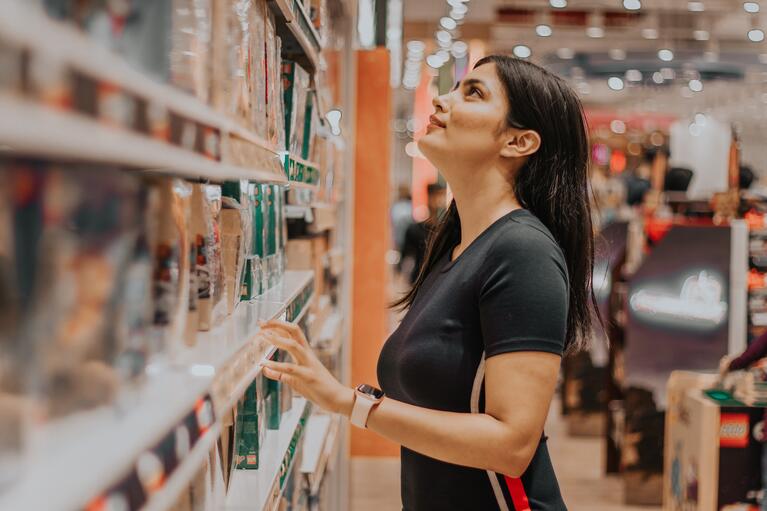 Often described as ''the Brooklyn of Los Angeles'', Silver Lake is one of the trendiest areas in city. It only makes sense then, that the neighborhood makes a fantastic sanctuary for shopping addicts. If you're looking to browse here, the best place to do so would be along the area's popular thoroughfare, Sunset Junction. In sharp and refreshing contrast to the likes of The Grove or Rodeo Drive, this thronging hotspot is known for its playful fashion boutiques, eclectic homeware stores and quirky galleries. The streets are also flanked with tempting sidewalk cafes and bars, just perfect for refuelling and people-watching after you've spent a couple of hours exploring. We recommend checking out Yeastie Boys, Stella, and Burgers Never Say Die. Whether you're looking to pick something up or just browsing, you're sure to have fun here. 
Relax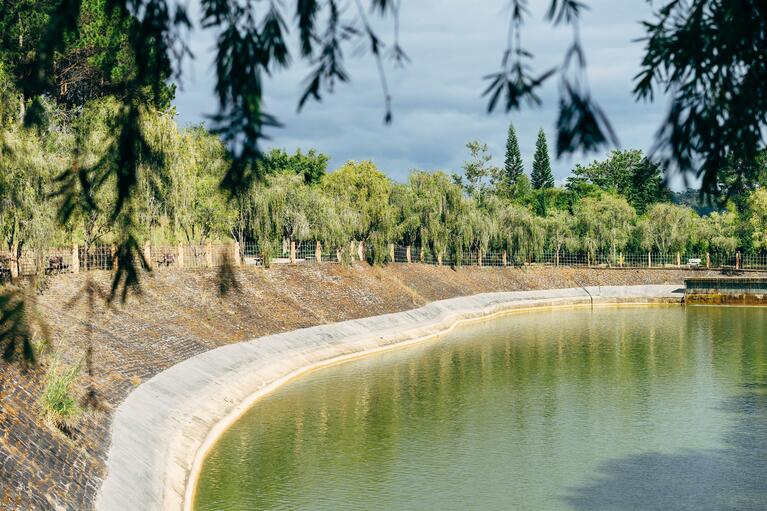 For those who are looking to take a break from the bustling city, why not spend a calming afternoon out at the Silver Lake Reservoir? Though it is probably one of L.A.'s lesser-known outdoorsy attractions, this place has served as an important anchor and hangout spot for the neighborhood ever since its conception. Though you can't swim in the waters here, the surrounding greenspace makes for a fantastic day of relaxation and recreation. With so many amenities around, including dog parks, a basketball court, and a recreation center, there's a little something for everybody here. Take time to explore the redwoods and then lay out a blanket on the grass overlooking the water and enjoy a peaceful picnic with some sweeping views of the area. The perfect spot for sunseekers and nature lovers alike, this place is not to be missed. 
Try Something Different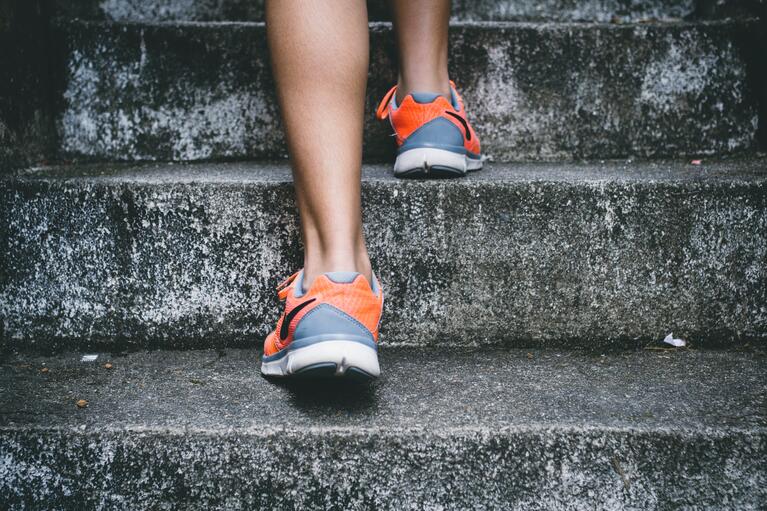 One of the interesting things about exploring Los Angeles is spotting some of the city's iconic filming sites. And with its close proximity to Hollywood, it only makes sense that Silver Lake has its own special locations to be enjoyed. Standing out as one of our favorites, the Music Box Steps were made famous by the 1932 Academy Award-winning movie The Music Box (surprise!) starring Laurel and Hardy. In its most famous scene, the comedy duo are shown trying to carry a heavy piano up the flight of stairs, failing miserably each time. Today, the site is one of the neighborhood's most popular tourist attractions, drawing in thousands from near and far to walk the steps and capture fun photos for the 'Gram. Though modest in its appearance, this unique attraction is a total must-see for anybody visiting the area.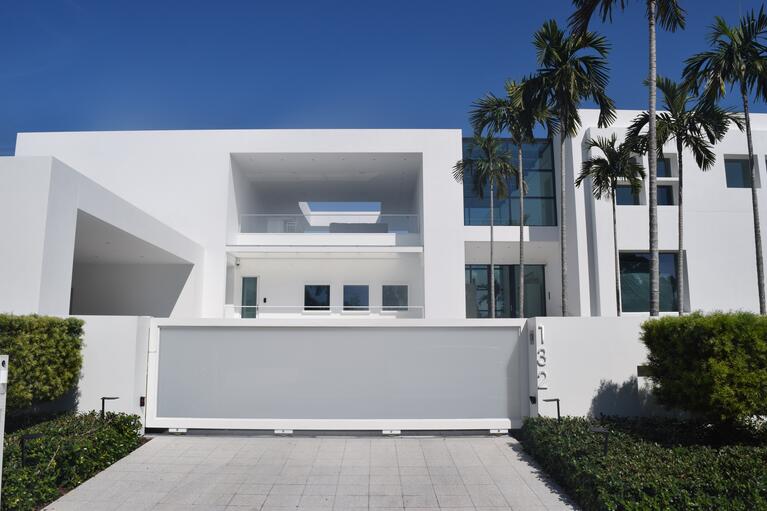 For those looking for art and culture in Silver Lake, we recommend heading over to Neutra VDL House. Combining wonderful architecture with the stunning backdrop of the hills of Silver Lake, this spot works to inform its visitors about design within a magnificent modern space. The house was originally constructed way back in 1932, but has seen much restoration and renovation since it underwent a fire. Today, this designated National Historic Landmark serves as both a residence for its designer Richard Neutra and also a welcoming educational space for curious visitors. Take time to explore the unique architectural and historic features of the property and learn more through its fascinating exhibits. For design geeks and creative types alike, this is Silver Lake's go-to stop! 


Silver Lake is one of those L.A. areas that tourists often look over - though it shouldn't be! With a long list of fun and quirky attractions to choose from, you'll never be bored here. Explore the area to its full potential with GoCity's All-Inclusive Pass or Explorer Pass. If you'd like to know more, connect with us on Instagram and Facebook. With Go City, you can see more, for less.