Ahoy there, traveler! Are you a creature of the night? Do you sleep all day and party all night? If so, check out our picks of the best things to do in Los Angeles at night, and make the most of your evening!
Including:
Ghost Hunting Tour of Chinatown
Yoga on Huntington Beach
A nighttime tour of LA by Star Track
Two Bit Circus
and more!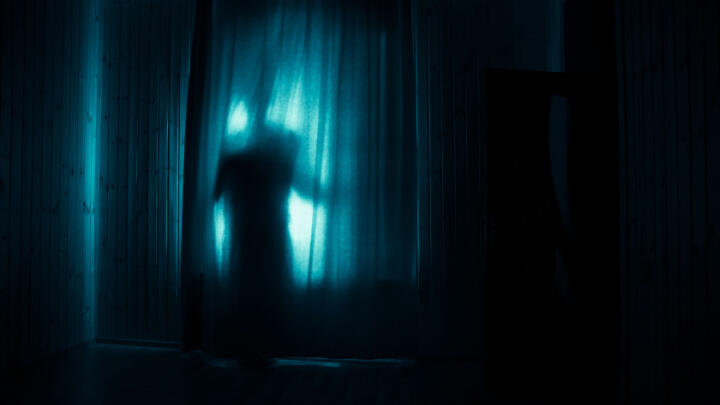 It's a nighttime blog, so let's kick things off with some spooky evening fun! Chinatown is one of the most popular districts of Los Angeles, and it's also seen its fair share of gruesome goings-on. So, why not follow in Jack Nichelson's footsteps and see what's really going on in Chinatown on this ghost-hunting tour? 
With a professional paranormal investigator in tow, you'll walk the streets, learn about the tools and tricks every paranormal investigator should use, and stop off every time their equipment starts popping off. 
Starting at the Chinatown Metro Station, you'll pass the cemeteries that were uncovered during the station's building. Next, you'll explore a nearby warehouse said to be haunted by its former employees. Next up is the neighborhood's oldest cottage, which has received claims of haunting for decades. 
If you can stomach the spookiness, this ghost-hunting tour is one of the best things to do in Los Angeles at night!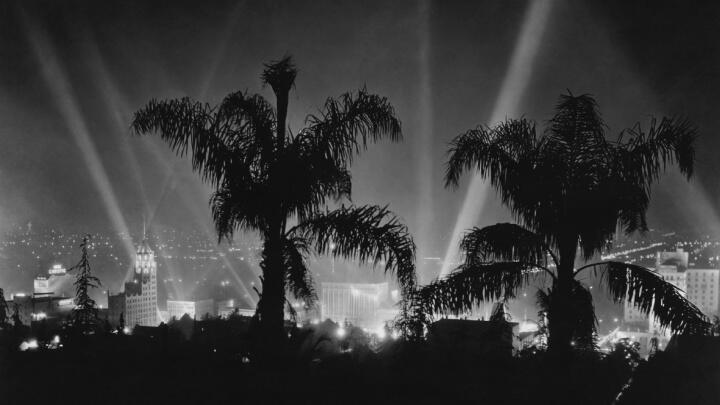 But wait, there's more! You thought one spooky tour of Los Angeles was enough? Think again. Hollywood is known for many things; the glitz and glamor, the A-list celebrities, the home of cinema, and more. But did you know it's also been the scene of many a grisly murder?! Shocking, we know. If you fancy seeing the sights and learning all about them, this haunted Hollywood walking tour should be top of your list of things to do in LA at night!
Your fright-filled walk will take you down the Boulevard of Broken Dreams as you visit haunted landmarks aplenty. Hotels, theaters, and other landmarks where gruesome hijinks have taken place. And don't worry; you won't be alone. Your spook-certified guide will be right there with you, dropping knowledge bombs about each location like some kind of information exploder. 
Highlights include the Pantages Theatre, where Howard Hughes supposedly wanders the halls; the Knickerbocker Hotel, where Houdini put in his final performance; the Hollywood Sign, which has seen its fair share of violence; the Hollywood & Highland Complex, where both the Hollywood Ripper and Manson murders occurred; and finally the Roosevelt Hotel, where famous ghosts such as Marylin Monroe's are said to lie in wait. Spooky stuff, indeed!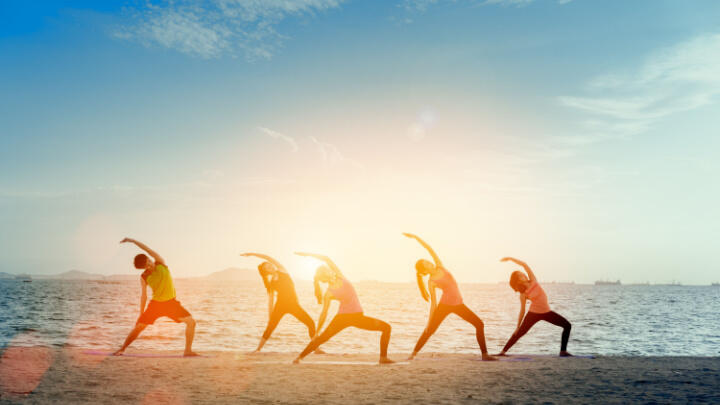 Now we're going to swiftly shift gears from outer spooks to inner peace. If you're longing to align your chakras, do a downward dog, and breathe in that sweet sea air on your Los Angeles vacation, why not do a beach-based yoga class? And don't worry; if you have a busy day, you can even do one during sunset. 
Interested? Head to LA's famous Huntington Beach for blissful views of Orange County's sunset while your certified teacher takes you through the steps, stretches, and poses. These classes are for all types, so if you're a seasoned stretcher or a yoga newb, you'll be welcomed with open arms. And, with a whole host of chakra-aligning activities to choose from, including yoga, pilates, and qigong, you're sure to find something to help you unwind - or prepare you for a night of fun. 
Huntington Beach's sun-kissed sands provide a picturesque setting for your class, creating a calming and mindful environment as the waves lap gently at the shore. So, why not take a load off and check it out?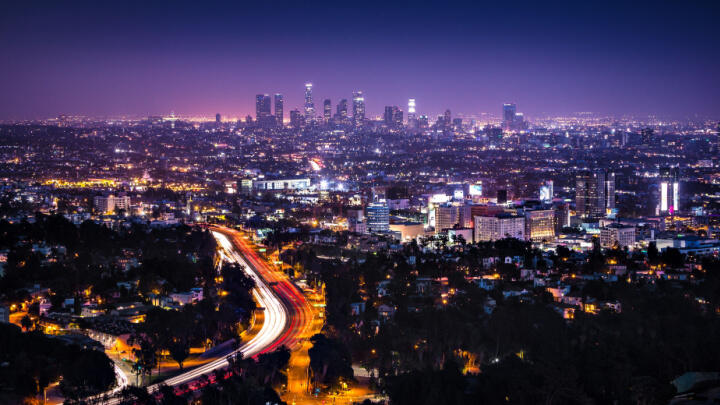 Of course, not every tour of Los Angeles needs to be filled with spooks and shocks. You don't even need to use your legs. So, why not hop aboard one of Star Track's luxurious vehicles, and get an A-list tour of the City of Angels? 
Your tour vessel is fitted out with comfortable seats and massive TV screens that'll give you sweet morsels of information as you drive. Then, your driver/guide will take you on a rollercoaster of sightseeing wonder. You'll pass places from famous movie scenes and learn some behind-the-scenes gossip. You'll pass several celebrities' homes and, thanks to the TVs on board, you'll even see walkthroughs from inside said homes. Imagine yourself living there, and slap yourself and put such foolish ambitions to rest. Luck out, and you may even see some famous faces in their driveways as they stumble home from the latest celeb house party. 
So whose houses will you see? Well, you may have heard of them. Tom Cruise, anyone? How about Ellen DeGeneres? That's right, star chasers, and those are but two of the many homes you'll see on your travels from Hollywood Boulevard to Mulholland Drive.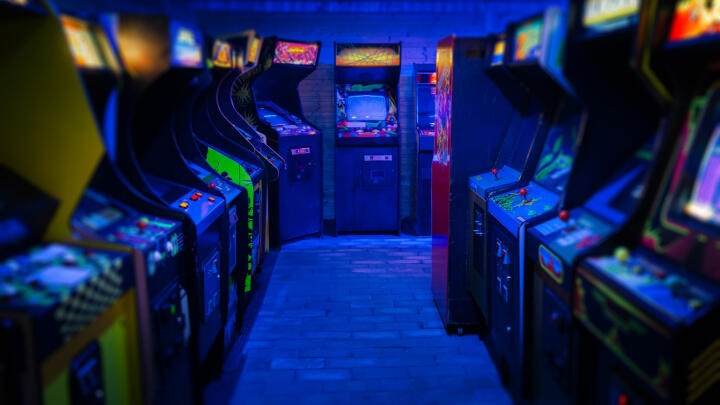 If the tour life just isn't for you, why not explore the digital delights that Los Angeles has on offer? At Two Bit Circus, you'll enter the virtual world to do battle with beasts, or just settle in for some classic arcade fun. 
Two Bit's piece de resistance is unarguably its Virtual Reality Playground, where state-of-the-art equipment will transport you to other realms, where possibilities are endless. Jump incredible distances, fight unimaginable horrors, and do it all with $30 credit on us. 
Or, if you'd rather stay in actual reality, hit the arcade to play some old-school cool like Pacman, or team up with a buddy on NBA Jam. Remember NBA Jam? Ah, simpler times. You can even dare to challenge one of their escape rooms. Oh, and there's a bar. Happy days.
If you're looking for some digital evening fun, then Two Bit Circus is a must-visit, and one of the best things to do in Los Angeles at night!
And those are our picks of the best things to do in Los Angeles at night! If you're looking for some daytime fun too, check out Go City. With our All-Inclusive Pass and Explorer Pass, you can see all of LA's best bits for one low price!