Planning a vacation to Los Angeles? From laid-back beach communities to action-packed amusement parks (and everything in between!), this exciting metropolis has it all. While the "City of Angels" may be best known for Hollywood's glitz and glamour, there are also loads of kid friendly attractions you and your family will enjoy on vacation. You'll be amazed by the endless opportunities for entertainment and education at these museums, parks, and other great kid-friendly institutions. If you're looking for things to do in Los Angeles with kids, check out this list of our favorite kid-friendly activities, including…
Universal Studio Hollywood (included with 3, 5, or 7-Day Passes)
LEGOLAND® California
Knott's Berry Farm
Aquarium of the Pacific
Pacific Park on the Santa Monica Pier
Los Angeles Zoo
Madame Tussauds Hollywood
K1 Speed Indoor Karting
and more...
Save on Admission to Kid Friendly Attractions
Many of these great kid friendly attractions are available on the Go Los Angeles® Card. Choose as you go from dozens of top Los Angeles attractions and save up to 55% off combined admission vs paying at the gate. Or, build your own pass and save up to 20% off. See all available passes, attractions & prices – Learn more.
Universal Studios Hollywood
The ultimate Hollywood movie experience awaits your family at this theme park / working studio in the heart of Hollywood. With all of the rides and movie magic, it's one of the most exciting things to do in Los Angeles with kids. You'll get to go on movie-themed thrill rides with incredible special effects, including Harry Potter and the Forbidden Journey™, Transformers™: The Ride-3D, Revenge of the Mummy™ - The Ride, Jurassic Park® - The Ride, Shrek 4-D™, The Simpsons Ride™, and more. Younger kids will love exploring "Super Silly Fun Land" and the "Despicable Me Minion Mayhem" ride and getting to meet and greet some of their favorite characters around the park.
Insider tip:
 Large bags and loose items are not allowed on many of the rides. Consider renting a locker for the day to avoid temporary locker lines at popular attractions.
Getting In: 
Universal Studios Hollywood tickets
are available on the 3-, 5-, and 7-Day Go Los Angeles Cards.
LEGOLAND® California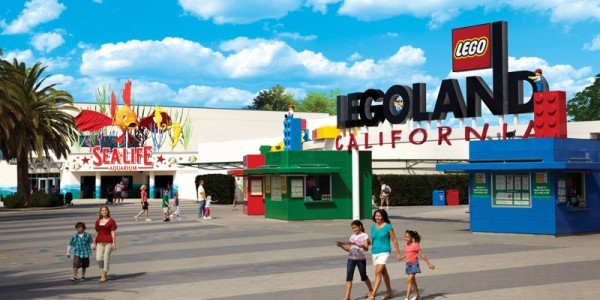 One of the best things to do in L.A. with kids is to visit one of California's most beloved attractions - LEGOLAND® California. See your kids' favorite LEGO® characters and toys brought to life and experience more than 50 LEGO-themed rides and attractions geared towards kids. Be sure to check out the impressive Miniland USA, a LEGO re-creation of 7 areas of the United States comprised of over 30 million building blocks. Fans of the LEGO movie will especially love getting to see 'The LEGO Movie™ 4D A New Adventure," exclusively at LEGOLAND, and continuing the adventures of Emmet, Wyldstyle, Unikitty, Benny, and MetalBeard. NEW for 2018: enjoy the brand new "LEGO® NINJAGO®: Master of the 4th Dimension" 4D film. It follows the exciting adventures of Master Wu and the ninjas as they prepare to encounter the mysterious contents of the "Scroll of the 4th Dimension." Enjoy this film and plenty of related attractions and content at LEGO NINJAGO World! Getting In: LEGOLAND California tickets are included with the Go Los Angeles Card.
Knott's Berry Farm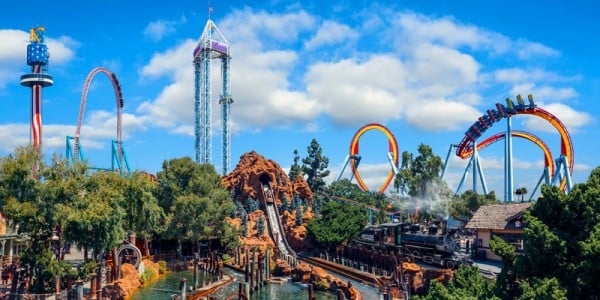 For extreme thrill rides like roller coasters and high speed drops, head to Knott's Berry Farm, America's first theme park. No matter what level of thrill you're looking for, Knott's Berry Farm has something for everyone. Kids will love the lower velocity rides, like the Balloon Race, Camp Bus, and Grand Sierra Railroad while the adventure-seekers can stick to the thrill rides like La Revolucion, Supreme Scream, and Wipeout. Or, get the whole family together and take a turn on the Timber Mountain Log Ride, Bigfoot Rapids, Wheeler Dealer Bumper Cars, High Sierra Ferris Wheel, and the 4-D interactive ride, Voyage to the Iron Reef. Getting In: Knott's Berry Farm tickets are included with the Go Los Angeles Card.
Knott's Soak City Water Park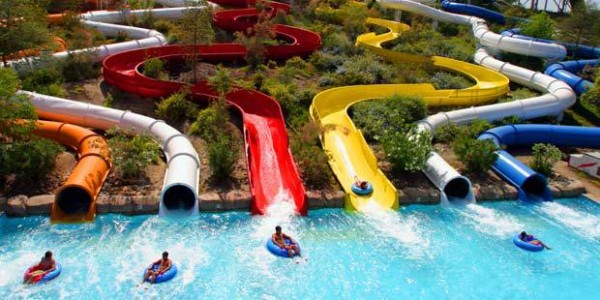 Located right next to Knott's Berry Farm, this 13-acre water adventure park features 17 speed, tube, and body slides, a six-story funnel slide, a 750,000 gallon tidal pool, and a lazy river ride 1/3 mile long. They offer rides that suit every interest and age. For the older kids, there's Banzai Falls or the high-octane Laguna Storm Watch Tower. Gremmie Lagoon is designed just for the littler ones, with shallow water and interactive water features. Adults who are looking for an escape may wish to rent a cabana to sit back and relax. There's fun for the whole family at Knott's Soak City. Getting In: Knott's Soak City tickets are included with the Go Los Angeles Card.
Six Flags Magic Mountain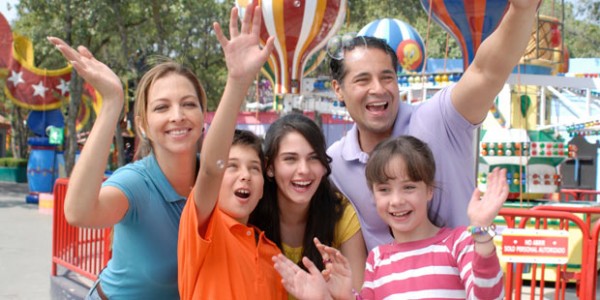 This great installation of the Six Flags franchise is a real treat for children of all ages. The 260-acre theme park is chock full of rides, slides, coasters, and more. There are also a number of games and other fun attractions, plus a strong showing from all your favorite Looney Tunes characters. Don't forget to take a picture with your personal favorite! For the little ones, fun rides like the Grand Carousel or Road Runner Express are the perfect mix of fun and not too much excitement. Feeling more adventurous? The coasters X2, Tatsu, and Full Throttle are among the most thrilling rides at any theme park! If you're really in search of a great time, be sure to hop on the Twisted Colossus, a coaster that goes through 5,000 thrilling feet of track. Advanced technology makes this coaster faster and twistier than any of its predecessors. Getting In: Six Flags Magic Mountain tickets are included with the Go Los Angeles Card.
Madame Tussauds Hollywood
Famously entertaining and fun, head to Madame Tussauds Hollywood to take pictures and interact with your Hollywood favorite actors and characters from all the classics. The Hollywood location is known for their movie-centric themes and figures, so whatever kind of media your children enjoy, they're sure to find one of their favorite stars here. Kids who are fans of action figures and comic books will especially love their Marvel superheroes figures!
Getting In: 
Madame Tussauds Hollywood tickets
are included with the Go Los Angeles Card.
California Science Center & IMAX Theater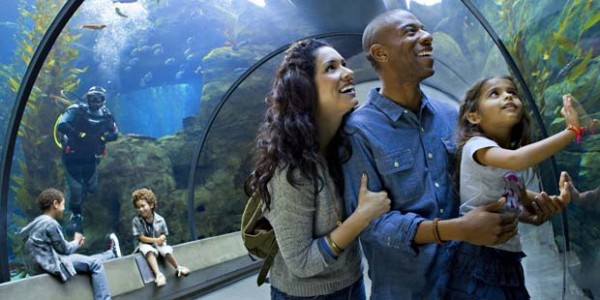 It's one of the most popular museum destinations in California, and your kids won't want to miss out on 400,000 square feet of fun, scientific exploration. The museum keeps young ones entertained by presenting science through exhibits tied to popular culture or blockbuster movies. Plus, there are tons of hands-on activities and demonstrations in Science Court. And the absolute must-see of your time at the California Science Center is the Space Shuttle Endeavour. Follow the story of how this famous spacecraft was conceptualized, built, deployed, and brought back home through fascinating exhibits, artifacts, and installations. You even get to see the shuttle itself in the Samuel Oschin Pavilion! Last, but certainly not least, you'll all leave awestruck by the 7-story IMAX theater that brings worlds "as small as an atom and as vast as the universe" to life right in front of your eyes. Getting In: California Science Center IMAX tickets are included with the Go Los Angeles Card.
Pacific Park on the Santa Monica Pier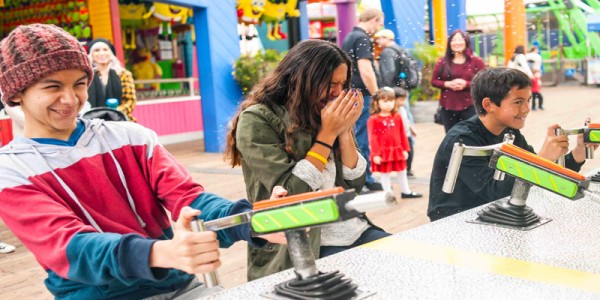 When it comes to family fun and kid friendly things to do in the Los Angeles area, Pacific Park is your go-to destination. Located on the historic Santa Monica Pier, it's the West Coast's only pier side amusement park. The world's only solar-powered Ferris wheel will raise your whole family to new heights - 130 feet above the ocean - for a fantastic coastline view. Younger travelers love riding up, down, and around in the Crazy Submarine ride just for kids. So hop on rides, play games, and eat that carnival-style food all while soaking in Southern California's endless sunshine at this family playground. Getting In: Pacific Park at Santa Monica Pier tickets are included with the Go Los Angeles Card.
Bike or Roller Skate the Santa Monica Boardwalk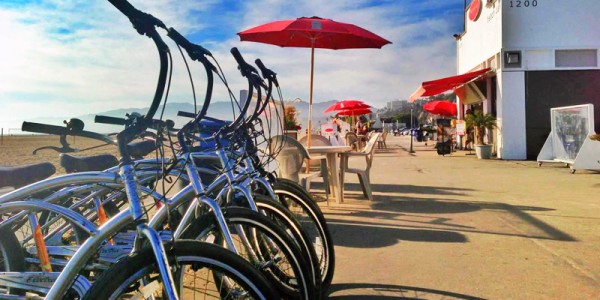 Head to Santa Monica and explore the boardwalk area on two wheels with a 3-hour bike or roller skate rental from Perry's Beach Café and Rentals. The weather is likely to be pretty nice most times of year, and you and your kids will all enjoy the fun and exercise that comes from these rental options. This part café, part beach rental destination specializes in gear and equipment needs for active beach-goers who want the ultimate 'beachy' experience and a healthy menu that focuses on local and sustainable produce. Insider tip: Make a day of it! Plan  your bike activity for the morning, grab lunch at Perry's when you return your gear, check out the Santa Monica Pier Aquarium, and then end your day with unlimited rides at Pacific Park for some classic, theme park fun. Getting In: Santa Monica bike or roller skate rentals are included with the Go Los Angeles Card.
Santa Monica Pier Aquarium
If your children are fascinated by creatures of the sea, a visit to this aquarium (one of many in the Los Angeles area) is a smart choice. Home to over 100 species of sea organisms, the Santa Monica Pier Aquarium is a hands-on and interactive aquarium where visitors can touch sea urchins, sea stars, sea anemone, and more. You'll see lots of fascinating sea life, including eels, octopi, sharks, rays, and a variety of fish and invertebrates--all examples of animals you could find just off the coast of the Santa Monica beaches.
Getting In: 
Santa Monica Pier Aquarium tickets
are included with the Go Los Angeles Card.
Aquarium of the Pacific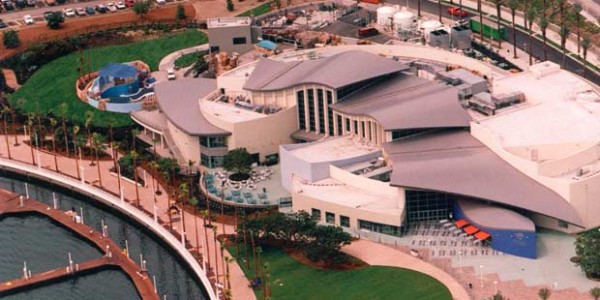 For the animal-loving kids in your family, this is another option. Meet more than 11,000 ocean animals at this all-inclusive aquarium in Long Beach. Kids get closer than ever to exotic creatures of the Pacific through several fantastic exhibits. Hand-feed brilliantly colored lorikeet birds as you stroll through "Lorikeet Forest," then journey over to "Shark Lagoon" to reach in and touch more than 150 small sharks in the shallow touch pools. Touch pools are an ideal way for children to interact with the species they're learning about, and to really feel the impact of the conservation work being done by these institutions. Getting In: Aquarium of the Pacific tickets are included with the Go Los Angeles Card.
Los Angeles Zoo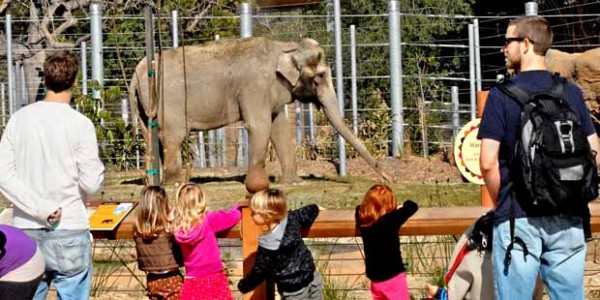 If that still isn't enough time spent learning about the wild critters of the great outdoors, take a trip to the L.A. Zoo and the accompanying Botanical Gardens. Located in northern part of Griffith Park, this family-favorite attraction is home to more than 1,100 creatures from around the globe. Some highlights among the zoo's denizens include lowland gorillas, colorful exotic birds, impassive Komodo dragons, playful seals, rare snow leopards, and many more. You'll even get the chance to meet several rare or endangered species. Plus, the neighboring Botanical Gardens are themselves host to more than 7,000 plant specimens sourced from throughout the world. Two attractions for the price of one! Getting In: Los Angeles Zoo tickets are included with the Go Los Angeles Card.
Cabrillo Marine Aquarium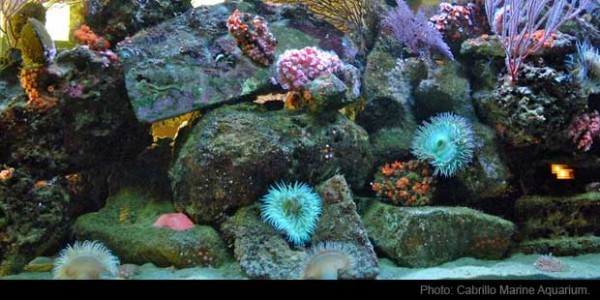 Fascinated by the wondrous creatures of the sea? Have an aspiring marine biologist in the family? Spend an afternoon at Cabrillo Marine Aquarium and indulge your love for all things aquatic at this state-of-the-art institution. Set next to the spectacular Cabrillo Beach Coastal Park, this aquarium offers an unparalleled view, too! A research facility dedicated to studying and preserving marine life native to Southern California, this educational institution is plenty of fun for kids. The aquarium is populated with many of the creatures you'll see just outside on the beach, from pelicans and sea lions to sharks and whales. Be sure to check the tide schedule before you visit so you can spend some time exploring the tide pools outside! Getting In: Cabrillo Marine Aquarium tickets are included with the Go Los Angeles Card.
K1 Speed Indoor Karting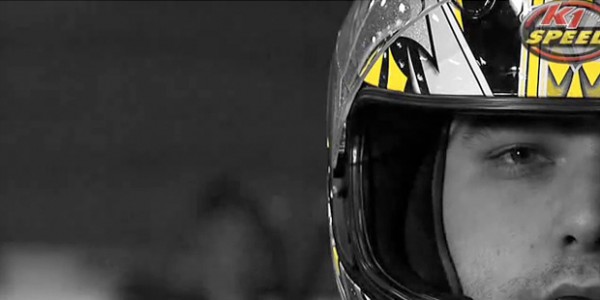 If your kids love go karts, K1 Speed Indoor Karting is the thing to do. You'll get to race around a real road course with the whole family and try to beat your siblings to the finish line. It's a great opportunity to be competitive in a safe and exciting environment. Marvel at their zero-emission, European electric karts – real state-of-the-art machines. When you're done racing around, stop for some snacks at the Pit Café. It's a fun way to spend an hour or so with the whole family! Getting In: K1 Speed Indoor Karting tickets are included with the Go Los Angeles Card.
GRAMMY Museum®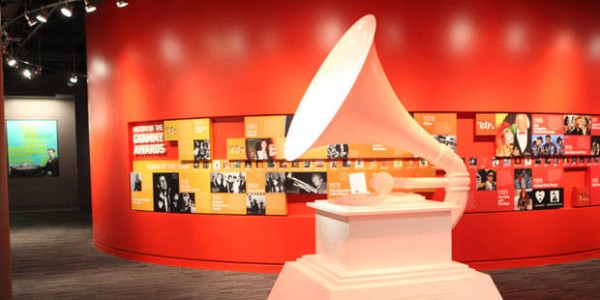 If your kids love music, but much of their exposure has been to the MTV Kid's Choice Awards, then this is an opportunity to teach them about a more expansive music scene. Discover the power of music from past to present at the GRAMMY Museum. Featuring innovative, interactive, and cutting-edge exhibits, the GRAMMY Museum explores the historic and cultural significance of American music. You'll also be able to take a walk through the history of the GRAMMY Awards themselves with some of the most exciting stories and memorable moments in the Award Show's time. Getting In: Grammy Museum tickets are included with the Go Los Angeles Card.
Huntington Library and Gardens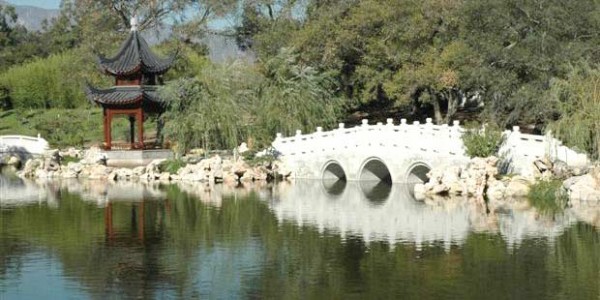 This fascinating attraction combines the best of multiple worlds. With a world-class art gallery, lush gardens, and an extensive display of historical literary works (including a Gutenberg Bible!), there's something to appeal to everyone at this prestigious institution. You may find that older kids get the most out of the library and art galleries, but younger children will especially love exploring the beautiful grounds and gardens. 120 acres are divided into different themed gardens like the Desert Garden, the Japanese Garden, and Rose Gardens. Getting In: Huntington Library & Gardens tickets are included with the Go Los Angeles Cards.
Natural History Museum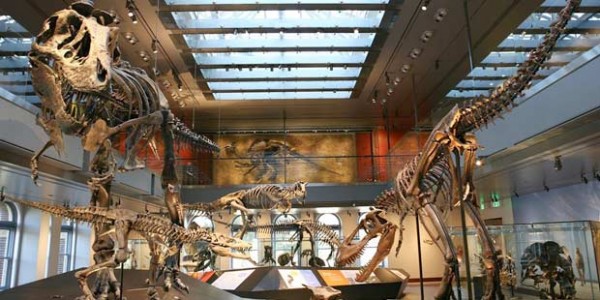 This popular local museum is home to one of the world's most extensive collections of natural and cultural artifacts. Featured exhibition halls contain everything from dinosaur fossils to impressive gems and exquisitely recreated animal habitat dioramas. It's an amazing educational institution that combines plenty of fascinating information with good old fun. Dinosaur fans of all ages won't want to miss the interactive Dino Lab, where visitors can get a peek behind the scenes at real paleontological work. It will perhaps inspire a new love of science in your little ones! Getting In: Natural History Museum tickets are included with the Go Los Angeles Card.
Hollywood Museum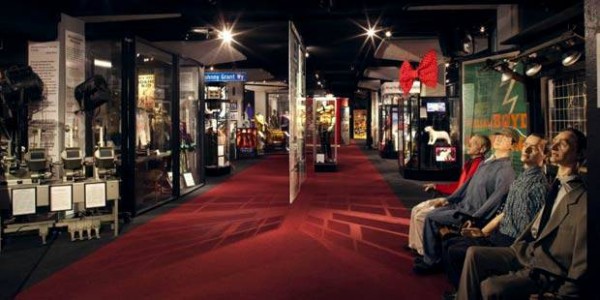 The Hollywood Museum is filled with poignant displays of memorabilia and Hollywood nostalgia that will reinforce your love for the classic American institution of movies and entertainment. You can browse through thousands of items, including Rocky's boxing gloves, Indiana Jones' whip, Cary Grant's Rolls-Royce, and lots more. Of course, it's not all about old movies, either. So don't worry if your kids haven't seen too many of the classics - they'll be able to see props and sets from films they're familiar with, too! Getting In: Hollywood Museum tickets are included with the Go Los Angeles Card.
OUE Skyspace LA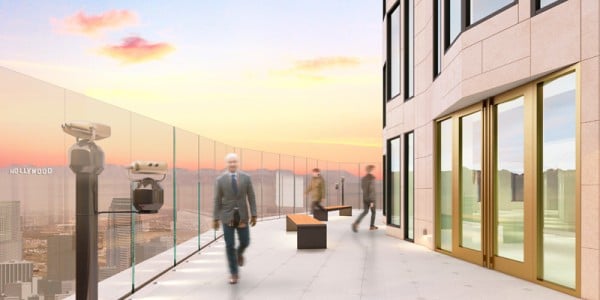 Head up the US Bank Tower to 1,000-feet above ground and get above it all for sweeping views of downtown L.A. and beyond. On the way to the top, stop off at the 54th floor and browse through the exhibits that walk you through lots of fascinating history and give you background on many of the sights you'll see. You'll be able to see from the San Gabriel Mountains to the Pacific Ocean, and everything in between, including the iconic Dodgers Stadium and Catalina Island. Your kids will love the panoramic views, and get a big kick out of being up so high. If you're feeling adventurous, you can upgrade your admission, upon arrival, to include a ride on the Skyslide - a fully-enclosed all glass slide that glides visitors from the 70th to the 69th floor on the exterior of the building. It's an exhilarating but somewhat scary experience, so it's probably best for older kids. Getting In: OUE Skyspace LA tickets are included with the Go Los Angeles Card.
Let's Recap
There you have it - some of our favorite things to do in Los Angeles with kids. Plan to add a few of these attractions to your vacation itinerary and we are sure you will have a fun time during your SoCal trip. Remember, you can save on combined admission vs. paying at the gate to many of these popular family friendly attractions and more.