Make sure your summer goes out with a bang this year – spend Labor Day Weekend in Los Angeles and you're guaranteed to have a fantastic time. If you're looking for Los Angeles Labor Day Weekend 2019 ideas, check out some of these local activities and fun things do in Los Angeles in September, including:
Six Flags Magic Mountain
Friday Night Jazz at LACMA
626 Night Market
L.A. County Fair
The Taste
Cinecon Classic Film Festival
Pacific Park
Universal Studios Hollywood
Knott's Berry Farm
L.A. Zoo & Botanical Gardens
Whale Watching Cruise
1. Six Flags Magic Mountain

There's always something new at Six Flags Magic Mountain. For 2019, they're expanding their recent impressive achievement in the world of theme-park rides: the world's first racing launch coaster. With two side-by-side tracks capable of different speed launches, you'll actually be racing your companions on the other track as you spin, ascend, and plummet. Riders will especially enjoy an a real time "pit stop" designed to mimic the feel of a genuine car race. The expansions include the development of the coaster's location in the park--an urban-feeling area that evokes LA downtown vibes. In addition to its newest attraction, Six Flags is packed with all sorts of other rides and attractions that promise an entire day of family fun.
2. Friday Night Jazz @ LACMA
Every Friday from April to November the Los Angeles County Museum of Art (LACMA) hosts a free jazz concert outdoors. It's one of the museum's most beloved ongoing programs. The style and performers vary each week, so you're bound to find something new each time you go. Bring a blanket, the whole family, and just relax at this free community event. Be sure to arrive early to secure the best spots!
3. 626 Night Market
This summer marks the 8th year of this annual food festival. Evocative of classic Asian night markets, this festive local event is billed as a "quintessential Californian experience." Come here to taste authentic, mouth-watering Asian fare of the type you don't see in the hot new sushi joint. This year's theme of the 626 Night Market is "Bring on the Memories," which seems pretty appropriate for the combination of excitement and nostalgia that this event evokes for many of us. The 626 Night Market is located at Santa Anita Park in Arcadia. The event dates closest to Labor Day are August 30-September 1, 2019. The event is free to attend and food is available for purchase.
4. L.A. County Fair
Making its debut on Labor Day Weekend, the popular
L.A. County Fair
has a little bit of something for everyone. Like most county fairs, it was originally designed as an agricultural festival; things like livestock beauty contests and fresh local produce attest to that heritage. But you'll also find fun modern events like dance performances, wine tastings, cultural exhibits, children's activities, and more. This year the fair begins on August 30, 2019 and runs through September 22, 2019.
5. The Taste
Yet another food-centric event,
The Taste
is a great Hollywood attraction for just about everyone. It's sponsored by the L.A. Times, and is a great experience for locals and visitors alike. Sip, savor, and celebrate with food and beer samples, cooking demonstrations, mixologist demonstrations, wine tastings, and even special competitions. Remember to come with an empty stomach! The 2019 dates are yet to be announced, but it usually takes place around Labor Day.
6. Cinecon Classic Film Festival
Held in one of Hollywood's most historic theaters,
Cinecon Classic Film Festival
is a Hollywood darling. It's located at the Grauman's Egyptian Theatre  (somewhere worth touring on your own time, like the
TCL Chinese Theatres
) and features a lovingly curated selection of classic cinema. If you just can't get enough of old black and white films, this is the event for you. The first night opens with a grand gala featuring the silent comedy 
Bare Knees 
(1928) and the whole thing only gets better from there. The 2019 event dates are August 29 - September 2, 2019. Tickets are available now, and act quickly -- this event does sell out!
7. Pacific Park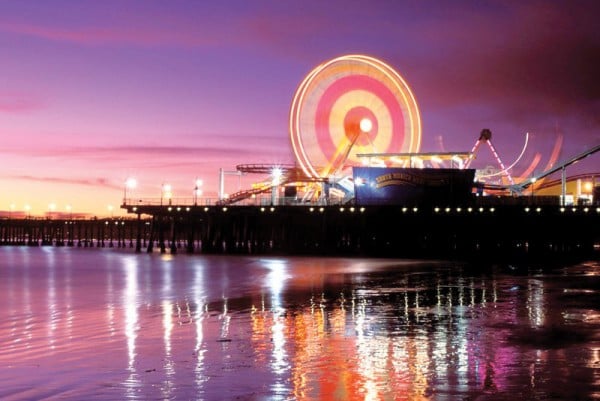 Head to Pacific Park on Santa Monica Pier for an afternoon the whole family will enjoy. This classic adventure park is especially charming by virtue of its waterfront location. It's a modest but exciting park, with about a dozen rides plus several games and other attractions. Plus, who can pass up a chance to ride on the world's only solar-powered Ferris wheel? And even though this park opened in 1996, it evokes the old-school feel of the classic boardwalk parks of the east coast. So enjoy the last weekend of the summer with the kids--don't forget the cotton candy!
8. Universal Studios Hollywood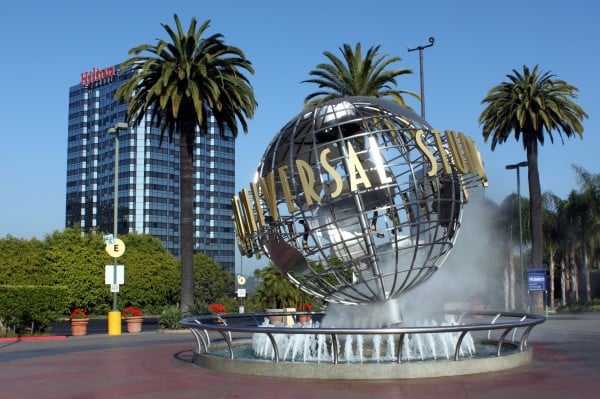 If you're in search of some extreme theme park fun with an emphasis on your favorite movies and TV shows, then Universal Studios Hollywood should be your next destination. Combine the exhilaration of amazing theme park coasters and other rides with the fun of an interactive studio tour - it sure makes for one unbeatable day! Don't forget to leave an hour or so to explore Universal CityWalk, which boasts dozens of shops, restaurants, and attractions. It's a nice place for dinner after a long afternoon on the rides, or a convenient place to pick up a souvenir. We've also written a specific guide for how to make the most of your visit to Universal Studios Hollywood, if you're looking to maximize your time there.
9. Knott's Berry Farm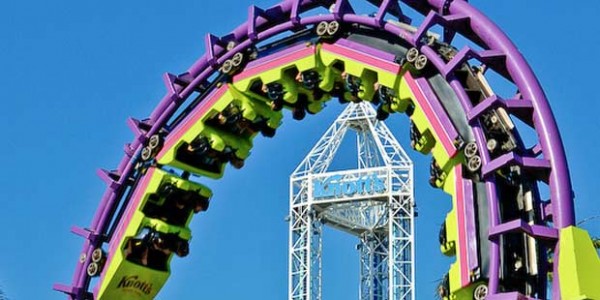 Another great option for a theme park excursion is the classic Knott's Berry Farm. As one of the oldest theme parks in the country, tradition really matters at this attraction. Of course, that doesn't mean they're not up on the latest tech in rides! They've got tons of great modern rides spread throughout five themed areas of the park. You'll also find great souvenirs, along with their famed berry products, of course. For more inside info on this attraction, check out our complete guide to Knott's Berry Farm.
10. The L.A. Zoo & Botanical Gardens
One of the best ways to spend the closing days of summer is by exploring the expansive natural world in L.A.--no, really! Griffith Park is one of the biggest parks in the area, and it features a wealth of attractions. There's a free Observatory, bike and running trails for days, and, of course, the L.A. Zoo and Botanical Gardens. This engaging zoo is home to over one thousand critters from around the world, including many of your favorites and many rare and endangered species. Likewise, the botanical gardens are equally diverse and quite expansive--a stroll through here makes for a leisurely bit of sightseeing and a great opportunity for some stunning photos.
11. Whale Watching Cruise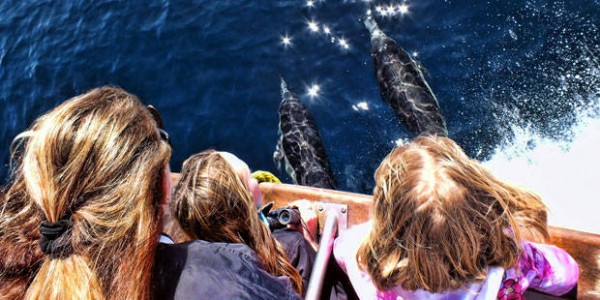 Take a break from the heat with a venture far out into the ocean to explore the great waters of the Pacific and its magnificent creatures. A Newport Landing Whale Watch is a 2.5-hour excursion out to one of the largest marine sanctuaries in California, where you'll see dolphins, orcas, humpback whales, and even the massive blue whale--the largest creature in the world. As you're waiting to reach the marine sanctuary, just sit back and enjoy the cruise on a 65-foot double-deck ship that comes with a lovely sundeck.
Save on Attraction Admission
Regular admission to a number of these Los Angeles attractions is included on the Go Los Angeles pass. Choose as you go from dozens of top attractions and save up to 50% on combined admission vs paying at the gate. We hope you consider visiting some of these attractions to help round out your summer vacation in style.
Share your adventure with us
Remember to tag @GoCity in your holiday snaps and we'll feature you on our page. Follow the Go City Instagram and Facebook pages for competitions, special offers, and events and inspiration for your chosen destination too!