The first images that come to mind when you think of Los Angeles probably include the iconic Hollywood Sign, surfers riding the waves in Malibu, and lots of sunshine covering legions of palm trees. While you'll hear the occasional wisecrack about traffic on the freeways, millions of people make Los Angeles their home because it's an amazing place to live, work, and play. Los Angeles offers its visitors an incredible array of world-famous attractions and iconic venues, and you can party like a local if you know where to go. If you and your family are looking for the top things to do in Los Angeles during your trip, check out our list of some of the best attractions, including…
Universal Studios Hollywood
Warner Bros. Studio Tour Hollywood
Madame Tussauds Hollywood
Knott's Berry Farm
Six Flags Magic Mountain
and more...
Save on Admission to Top Things to Do in Los Angeles
Many of these must-see attractions are available on the Go Los Angeles Card. Choose as you go from dozens of popular Los Angeles attractions and save up to 50% off combined admission vs. paying at the gate. See all available LA passes, attractions & prices – Learn more. Please keep in mind that some of the attractions listed in this post are separately ticketed and may not be currently included with the Go Los Angeles Card.
Universal Studios Hollywood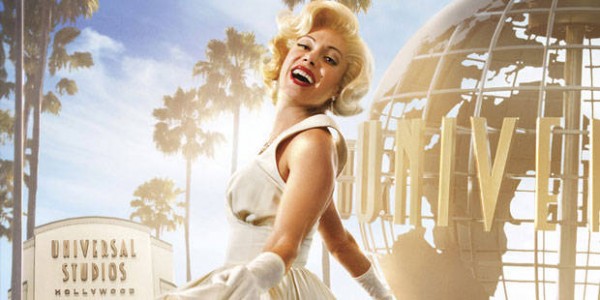 As one of the top amusement parks in the world, Universal Studios Hollywood got even better in 2016 when it added The Wizarding World of Harry Potter to its lineup of famous attractions. If your vacation includes a visit in October with your rowdy teenagers, don't miss the park's one-of-a-kind Halloween Horror Nights event. If you decide to make an entire day out of your visit to Universal Studios Hollywood (very easy to do), don't forget to explore the area outside the park, Universal CityWalk, which is filled with places to shop and tons of restaurants. You can even experience indoor skydiving at iFly  Indoor Skydiving. Tip: Check out our tips and guide to visiting Universal Studios Hollywood to make the most of your day there and get the most value out of your ticket! Getting In: Universal Studios Hollywood tickets are included on 3, 5, and 7-Day Go Los Angeles Cards.
Warner Bros. Studio Tour Hollywood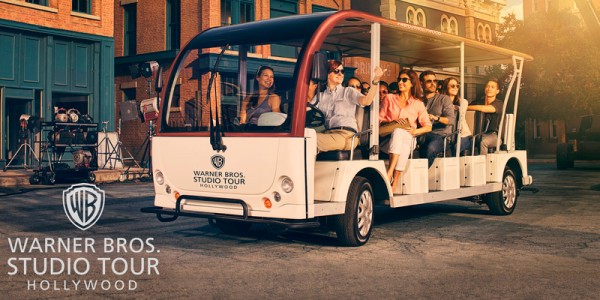 Are you vacationing with movie lovers? The Warner Bros. studio tour is a terrific way to see a real, working movie studio in action and one of the best studio tours in Los Angeles. The famous Warner Bros. backlot covers more than 110 acres, and you might even see a real Hollywood movie in the middle of filming during your tour. A few of the memorable sets you might see include the Central Perk coffee shop set from the television show "Friends" and a display of costumes from recent Warner Bros. films. You might want to check out the tour's "Stage 48: Script to Screen" feature, which is an interactive soundstage that shows you all the steps necessary to get a film from initial concept to the silver screen. Check out our post on other popular Hollywood Studio tours to visit. Getting In: Warner Bros. Studio Tour Hollywood tickets are included on the Go Los Angeles Card.
Knott's Berry Farm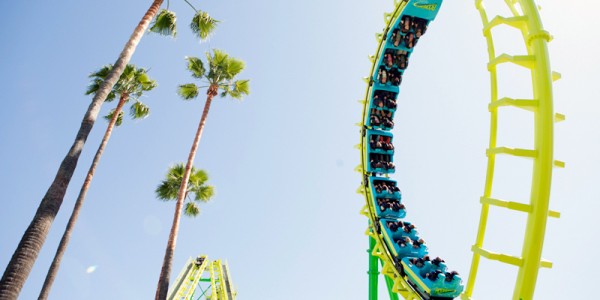 As a quirky combination of death-defying thrill rides and an old-fashioned county fair, Knott's Berry Farm is an ideal way to spend the day alternating between riding ferocious rides and strolling along cozy streets that mimic locations like the Old West, Mexico, and fifties-era America. Check out our insider's guide to visiting Knott's Berry Farm and don't leave the park without getting a funnel cake! If you plan to visit Los Angeles in the summer, and Knott's Berry Farm is on your list of venues, you'll want to bring your bathing suits to visit Knott's Soak City, which is just a few minutes away by car. These two parks can more than fill up a day of entertainment on your Los Angeles vacation. Getting In: Knott's Berry Farm tickets and Knott's Soak City tickets are included on the Go Los Angeles Card. (Please note: Knott's Soak City is a seasonal attraction and not open year-round.)
Madame Tussauds Hollywood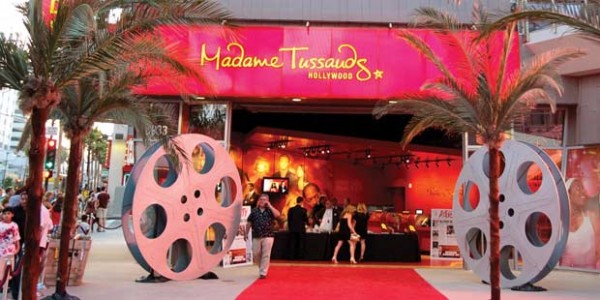 The Hollywood movie stars, music icons, and internationally renowned celebrities that greet you within this iconic wax museum on Hollywood Boulevard will never decline a photograph or refuse to pose with you for a quick picture. The Hollywood location of Madame Tussauds is a movie lover's dream and a photographer's delight. A few of the displays you might see include the Spirit of Hollywood, Legends of Country Music, and Marvel Superheroes. If the kids love superheroes like Captain America, Iron Man, Spider-Man, and Wolverine, they'll love having their picture taken with wax superhero statues that look so real you expect them to move and speak. Getting In: Madame Tussauds Hollywood tickets are included on the Go Los Angeles Card.
Six Flags Magic Mountain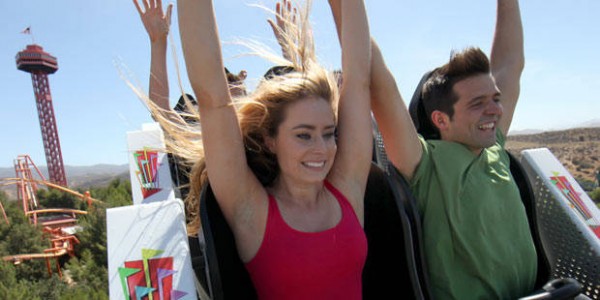 The sheer number of thrill rides at Six Flags Magic Mountain will astound you, and the park lays claim to a bevy of world's tallest, fastest, and longest coasters. The park also features an extensive section of games and little rides for kiddos who aren't tall enough for the heart-stopping roller coasters or for anyone who's up for classic, carnival-game-style challenges! If you and the kids love roller coasters, make sure to arrive as early as possible when the park opens so you can board as many thrill rides as possible. Getting In: Six Flags Magic Mountain tickets are included on the Go Los Angeles Card.
Pacific Park - Santa Monica Pier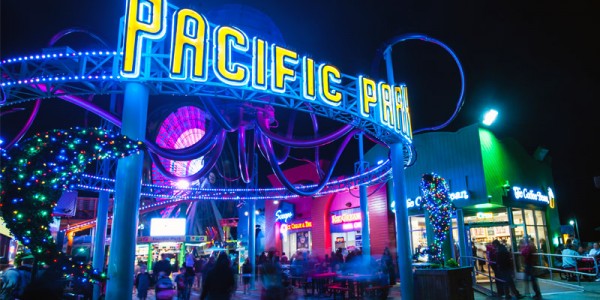 An afternoon in Santa Monica to see the beach, the pier, and Pacific Park should land somewhere in your vacation schedule. A throwback to the classic county fairs of the last century, Pacific Park is a lighthearted amusement park for all. The entire park is set atop a boardwalk to make for a quintessential California-vibe setting. You'll find fun, oceanic-themed rides for kids and adults, as well as old-fashioned games of chance. If you're just starting to explore the world with your children, Pacific Park is a lovely way to introduce them to the fun and excitement of amusement parks. With an excellent selection of rides for tiny tots, you'll love the carefree experience of Pacific Park and its gorgeous view of the Pacific Ocean. Make your day even more beautiful with a walk down onto Santa Monica Beach. Getting In: Pacific Park Santa Monica Pier tickets are included on the Go Los Angeles Card.
Hollywood Museum
No visit to Los Angeles is complete without appreciating a little Hollywood history. With a history that stretches back more than 100 years, the film industry has captivated fans and audiences with thousands of films over the years. The Hollywood Museum is one of the top things to do Los Angeles to see all those awesome movie treasures you remember like Marilyn Monroe's actual movie dresses and a Rolls-Royce driven by Cary Grant. The curators of the collection at the Hollywood Museum boast that there are more than 10,000 "showbiz treasures" from every facet of Hollywood's Golden Era. The museum regularly hosts special exhibitions, so you never know what might be on display when you visit.
Getting In:
Hollywood Museum tickets
are included on the Go Los Angeles Card.
Aquarium of the Pacific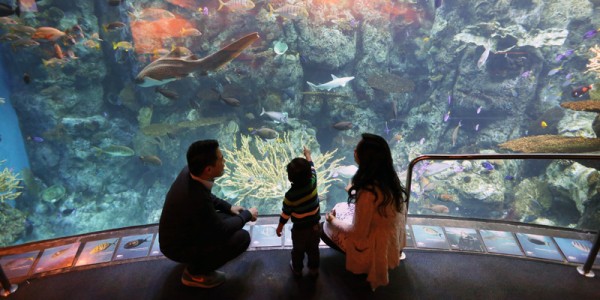 Perched on the Pacific Ocean in Long Beach, the Aquarium of the Pacific is as beautiful as it is educational. The museum offers a close-up glimpse of aquatic life from around Southern California, as well as from distant locales. Touch and feed lorikeet birds, marvel at massive aquarium tanks, and enjoy the oceanic beauty of this favorite of residents. Each season, the aquarium introduces new exhibits, which is why Los Angeles residents often buy season passes to attend events throughout the year. For example, you'll experience the Earth Day Celebration and the Urban Ocean Festival if you decide to visit Los Angeles in the spring. Getting In: Aquarium of the Pacific tickets are included on the Go Los Angeles Card.
Hop-on Hop-off Bus Tour (Yellow Loop)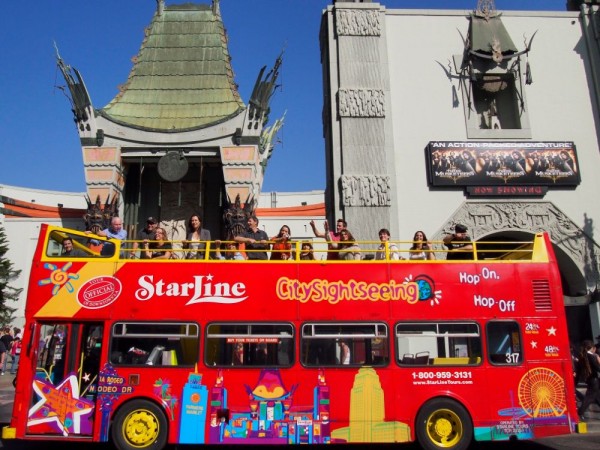 Make sight-seeing easier by taking a ride on a StarLine sightseeing tour. A bus pass allows you to board the bus and hop off at your leisure whenever the bus stops at one of the attractions you'd like to visit. Whenever you ride the bus, you'll hear pre-recorded tour narration in your choice of one of nine languages. The yellow loop is ideal for traveling between Santa Monica and Beverly Hills and offers you stops between a variety of shopping venues including the Brentwood Country Mart, the 3rd Street Promenade, and Westside Pavilion. The bus will also take you to the Santa Monica Pier so that you can add Pacific Park to the day's activities. Getting In: Hop On Hop Off Los Angeles Bus Tour tickets are included on the Go Los Angeles Card.
Whale Watch by Newport Landing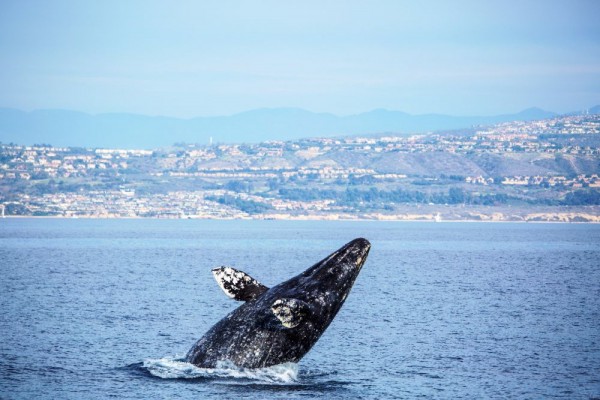 Whale pods live, play, and travel through the waters of the Southern California coast, and the best opportunity to see whales is by taking a Newport Landing Whale Watching Tour in Newport Beach. This sun-kissed Orange County locale is known for its beaches, but it's also an amazing place to see the biggest mammals in the world. Some of the whales you might see on your tour include gray whales, finback whales, and giant blue whales. It doesn't take long to reach the whales and dolphins on the tour since Newport Bay sits right next to a large, protected marine area. Many families choose to go whale watching by ship, but you can also opt to enjoy your Whale Watching Tour by plane. Getting In: Newport Landing Whale Watching tickets are included on the Go Los Angeles Card.
Scheduling Your Vacation for Maximum Fun in Los Angeles
The size and scope of Los Angeles and all its attractions might make you wonder if you can see everything you want to experience during your vacation. Los Angeles County is comprised of many well-known cities like Santa Monica, Hollywood, and Long Beach, and it helps to concentrate your efforts in a particular region each day. For example, you might devote a day to Hollywood to take the Hollywood Movie Star Homes Tour and visit Madame Tussauds Hollywood, as well as stroll along Hollywood Boulevard to see the Walk of Fame. Another day might find your family visiting the beach cities to see the Aquarium of the Pacific in Long Beach and the Newport Landing Whale Watch further south. Using the Starline Tours: Hop-on Hop-off Bus Tour is an excellent way to tour an area. You'll easily reach a few of your chosen destinations for the day without fighting the traffic and packed boulevards with your rental car. However, some of the best experiences in Los Angeles are worthy of an entire day. Attractions like Universal Studios Hollywood, Knott's Berry Farm, and Six Flags Magic Mountain are activities that can provide your family with entertainment for an entire day.
Let's Recap
So there you have it. Our picks for some of the most popular and top things to do in Los Angeles for first-time visitors during their vacation. Plan to visit some of these top attractions during your trip. Whether you are traveling with kids, teens, or just adults, we're sure you and your family will have a great time. Pick up a Go Los Angeles Card and save up to 50% on combined admission vs. paying at the gate.