If you didn't already know, Los Angeles is preeeetty big, which, unsurprisingly, can make planning your sightseeing a little more complicated. As much as we like to be spontaneous, in such a sprawling city, a little bit of forward planning can make a big difference to your trip. 
The best way to explore LA is to sightsee by neighborhood. Luckily, there are several pockets of the city that have plenty of attractions within a short distance of each other. Because c'mon, why would you want to sit in traffic all day, when you could be spending your time making memories?
Check out our handy map where we've highlighted each sightseeing area, as well as the average driving times between each (just in case you want to visit a couple in one day!). Then, read on for more information about Los Angeles' main sightseeing areas.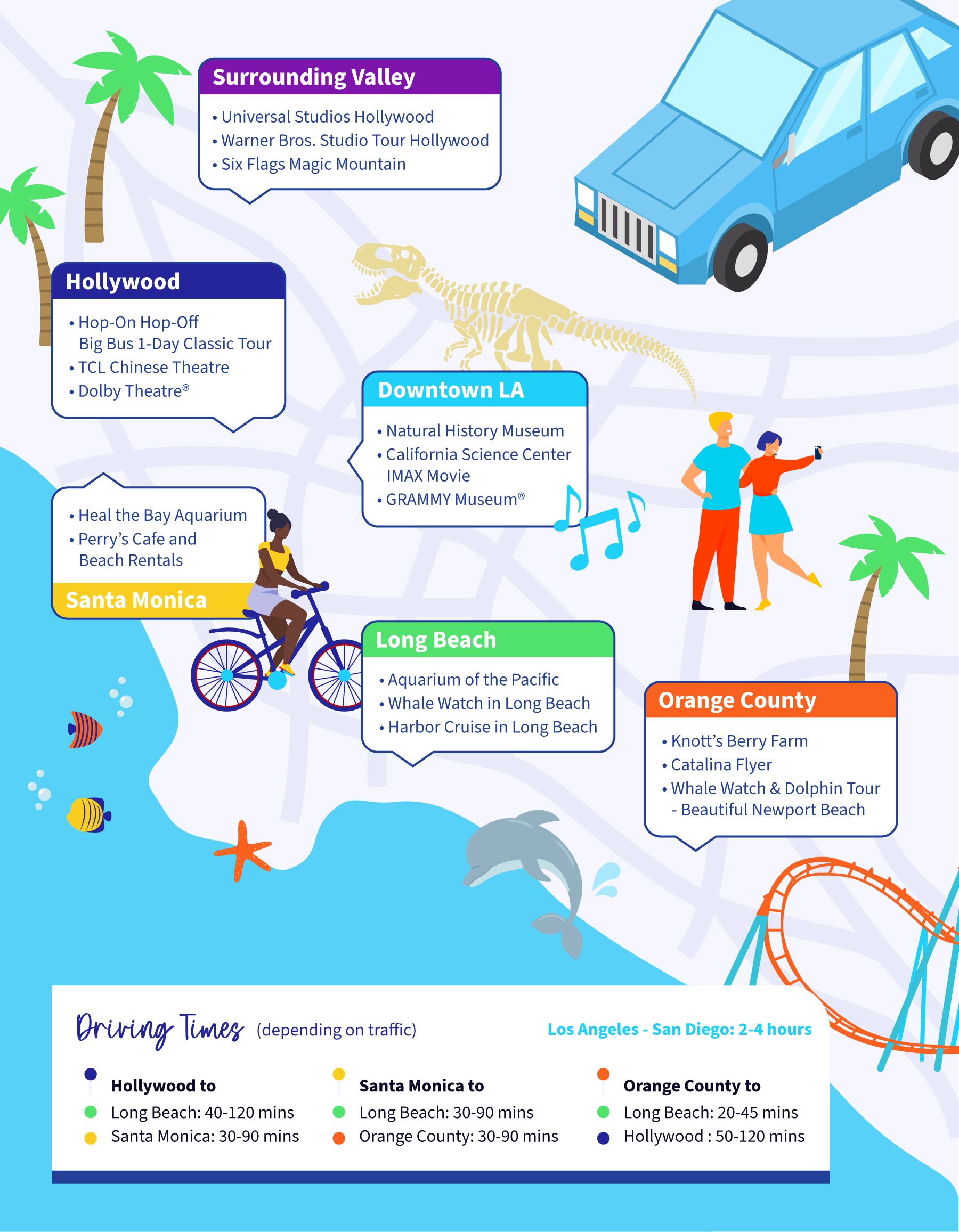 Remember, these are just some of the top attractions available on our passes. You can view the full All-Inclusive Pass attractions list and the Explorer Pass attraction lineup on our website and app to help you plan your full itinerary.