So you've packed your passport, your sunscreen and your Spanish phrasebook. Now you're all set for that much-needed Madrid break. Or are you? This, after all, is a city with more excellent attractions than you can shake a great big stick at. So, if you're planning four days in Madrid, it pays to do just that: plan. After all, a well-researched itinerary can help you avoid the three cardinal holiday sins: aimless wandering, sore feet, and heated street arguments with your other half. Luckily for you, we've done the hard work so you don't have to. Check out our easy-going guide to spending four days in Madrid, including royal palaces, world-class museums, foodie fave markets, picture-perfect parks, and some of the sweetest treats in town.
Day 1: Fine Art, Edible Art, and the Best Park in Town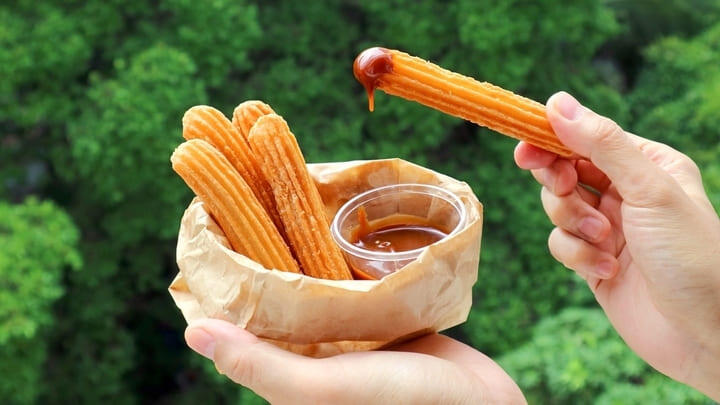 OK, let's start with the Madrid essentials. And by 'essentials' we specifically mean sweet, doughy and oh-so-irresistible churros con chocolate. If you've never tasted these sugary little sticks of joy, first of all what have you been doing your whole life? Secondly, prepare to have your mind (and taste buds) blown! These crispy sugar-coated dough sticks are served warm with a tub of oozy, super-sweet-and-sticky dark chocolate for dipping, and can be found in just about any Madrid café worth its salt. But if you want to sample what are widely considered the best churros in town, hit up Chocolatería San Ginés, a legendary haunt complete with old-school tiled counters and white marble tables that has been serving up churros con chocolate since 1894. So you can bet these are the real deal. And trust us: four days in Madrid? You're guaranteed to be back here for more.
Ride your sugar high over to the Prado Museum, where a different kind of art form awaits. Here, in one of the world's top art museums, you'll find sculptures and paintings galore, with masterpieces by some of Europe's biggest names. We're talking Raphael, El Greco, Goya, Titian, Rembrandt and Bosch, to name-drop just a few. Book a guided tour to get the lowdown on world-famous pieces including Bosch's mind-boggling Garden of Earthly Delights, Rubens' Three Graces and Velázquez's illusory Las Meninas.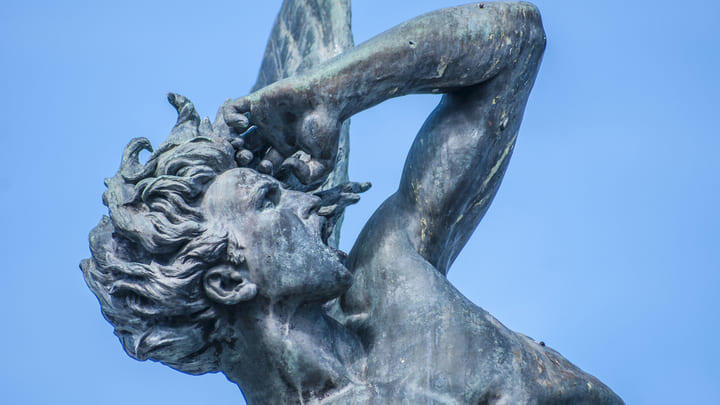 After all that culture (and chocolate), you'll want a bit of nature to restore equilibrium. Step forward the Retiro Park's 350 verdant acres, chock-full of stately gardens, monumental statues and fountains, picture-perfect hothouses and elegant palaces to explore. Pootle around the tranquil lake in a rowboat, in the shadow of the frankly epic Monument to Alfonso XII, and grab a selfie at the Fountain of the Fallen Angel, an extraordinary depiction of Lucifer's descent from heaven inspired by Paradise Lost. See it all (and be the scourge of jogging locals) on a self-guided Segway tour!
Day 2: Almudena Cathedral and the Royal Palace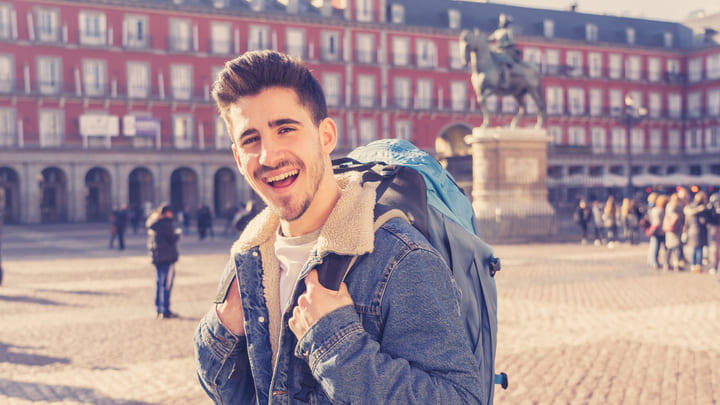 One of the (many) great things about Madrid is that most of the big-ticket attractions are practically next door to one another. Even the laziest tourist should be capable of strolling from Plaza Mayor to Almudena Cathedral and onwards to the Royal Palace without troubling the local Uber drivers. And that's precisely what we suggest you do on day two of your Madrid adventure. Start on Plaza Mayor, a huge and typically elegant Madrid square where the Casa de la Panadería's intricate murals and huge equestrian statue of King Philip III (and his horse) are highlights. Not to mention proximity to the aforementioned Chocolatería San Ginés (go on, you know you want to). From here, a short walk along Calle Mayor takes you straight to the cathedral, a grand modern confection of dreamy domes and baroque bell towers that's known as 'the biggest crypt in Spain' due to the number of royals and other dignitaries interred within.
Speaking of royalty, the palace is right next door. The gardens alone are manna for photography fanatics, all soaring cypresses, perfectly manicured box hedges and monumental neoclassical fountains. Indeed, the view back to the palace from the exquisite Sabatini Gardens is considered one of the finest in town. Take a peek inside on a guided tour that takes in the ceiling frescoes by Giaquinto and Tiepolo, paintings by Velázquez and Caravaggio, and splendid throne room, armory and royal chapel.
Day 3: Toledo and Tapas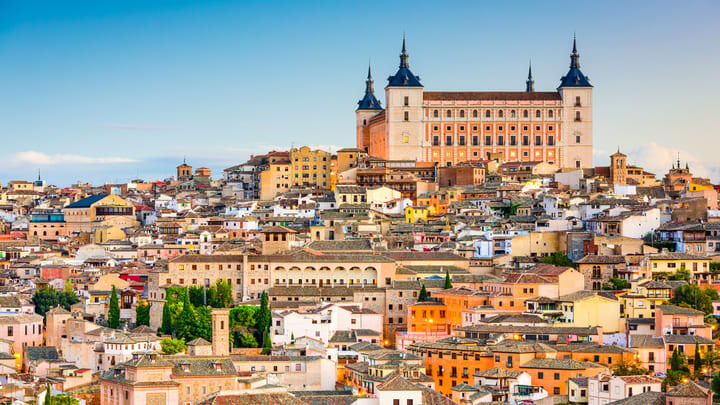 Sure, there's loads more you could see and do in Madrid on day three of your getaway. But what could be more decadent than taking a break from your break? Toledo, just 35 minutes' train ride from the city center, is one of Madrid's most popular day trips. And it's not difficult to see why. Here, in this ancient medieval city, tiny cobbled alleyways and shady lanes meander past beautiful old synagogues and churches, its atmospheric cobbled streets eventually leading to the gothic grandeur of St Mary's Cathedral, and the Alcázar of Toledo, a formidable 16th-century fortress at the very top of the town. 
There's oodles more eye candy to ogle in this Unesco World Heritage Site. We're talking grand 10th-century city gates, ancient crypts, Roman baths, haunted castles and fairytale medieval bridges that look good enough to eat. But if ancient stonework sounds a bit too crunchy for your liking, opt instead for Toledo's most famous export: squishy little marzipan shapes so good you'll want to take sackloads of them home for everyone you know.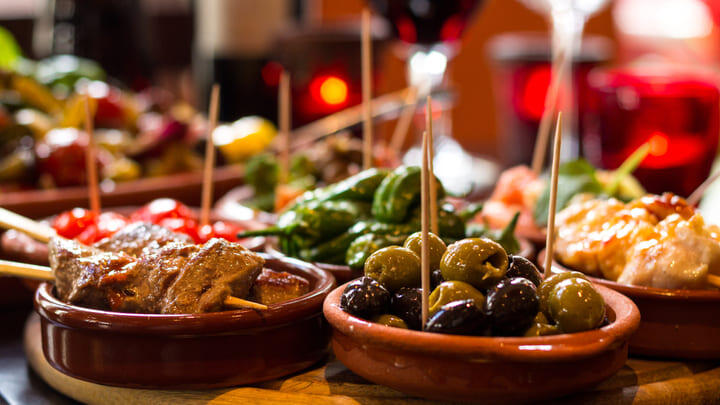 Back in Madrid, work up an appetite (you'll need it) with an evening stroll through the lively streets and squares of La Latina. Not only is it the city's oldest (and arguably most photogenic) neighborhood, it's also where you'll find the best tapas joints and beer bars in town – ideal, in other words, for that quintessentially Spanish night out. Go seriously old-school at the legendary Sobrino de Botín, which has been operating since 1725 (making it the longest-running restaurant in the world, fact fans) and which once employed Goya as a waiter!
Day 4: Shopping for Souvenirs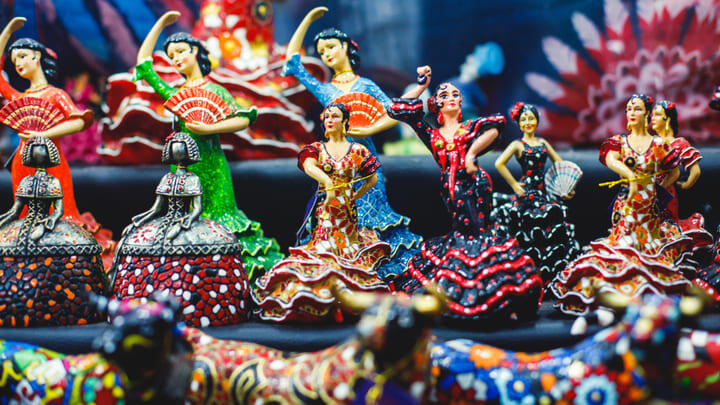 You've made the memories; now take a slice of Madrid home with you. Souvenirs of this fine city run the gamut from tacky toreador snow globes to official Atlético and Real Madrid merch, but you'll find the very best goodies to take home in Madrid's markets and museums.
Calle Mayor is as good a place to start as any. Here's where you can fill your boots (and bags) with classic tourist tat like Spanish fans, cathedral fridge magnets and mugs, kids' flamenco dresses and more. Scoot just off the main drag tor the twin joys of the Mercado de San Miguel and Mercado de la Cebada. These cool and colorful covered markets are chock-full of Spanish delicacies: velvety olive oils, moreish cured meats, and fine wines, as well as handmade soaps, clothing and local art.
For yet more unique gift ideas, hit up the shops at Madrid's top galleries. We're talking decorative lampshades, dish towels, tote bags, jewelry and more, as well as prints of some of Spain's most famous artistic masterpieces. So, if you've ever wanted to hang a Picasso in your kitchen, now's your chance! You'll find the very finest of these in the magnificent Prado, Reina Sofia and Thyssen-Bornemisza galleries.
Save on

things to do in Madrid
Save on admission to Madrid attractions with Go City. Check out @GoCity on Instagram for the latest top tips and attraction info.