As one of the world's most important historical and cultural capitals, it will come as no surprise that Madrid is replete with outstanding museums that you can lose yourself in.
Art aficionados and history buffs alike will feel right at home in Madrid. From super swanky contemporary buildings, housing the latest innovations in art and sculpture, to achingly beautiful classical museums that host an endless array of timeless masterpieces, these are the best museums in Madrid.
In this list, you will find...
Museo del Prado

Museo de Cera (Wax Museum)

Museo del Traje

Thyssen-Bornemisza

And more!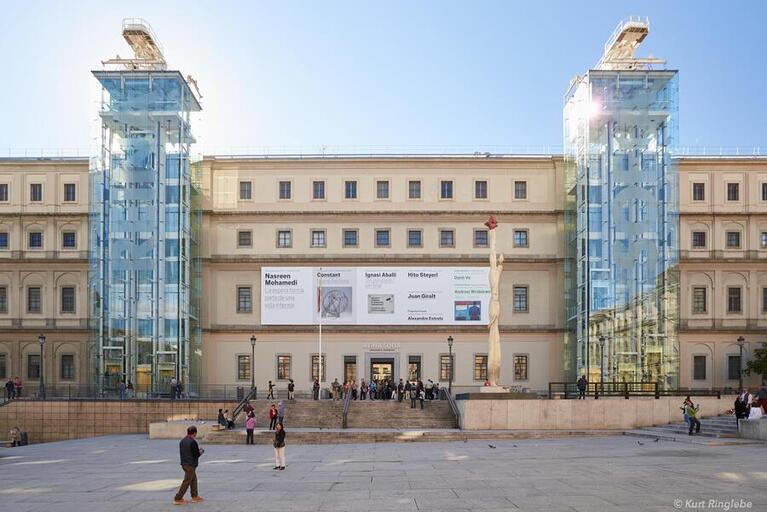 Museo Nacional Centro de Arte Reina Sofia
Dedicated to the former Queen of Spain (the current king's mother) the Reina Sofia museum is home to numerous works by legendary Spanish painters Picasso and Dali, among a whole host of other international names.
Reina Sofia is also one of the largest museums in the world to house modern art. The striking building began its life as a hospital before being remodeled into a museum in 1992.  It combines classical architecture with two contemporary glass towers that flank the main entrance. The structures house elevators but also serve as a sculptural addition to the museum. 
The museum highlight - the thing that everybody comes to see - is one of Picasso's most famous paintings: Guernica. This huge, black, white and gray painting is over 11 ft high and more than 25 ft wide and depicts the bombing of Guernica during the Spanish Civil War. It attracts around 3.5 million visitors a year, making Reina Sofia one of the world's most visited museums.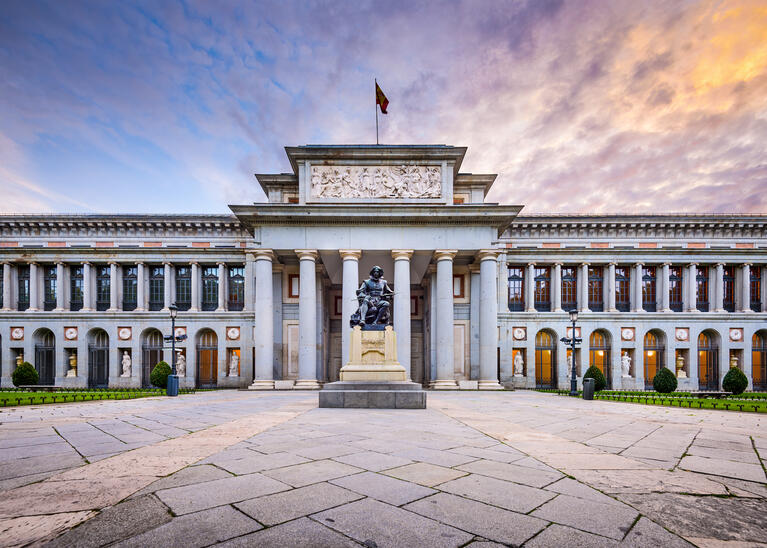 Museo del Prado
This sensational gallery is one of the world's most eminent.
The Museo del Prado houses a vast collection of works spanning from the 12th to the 19th centuries, with a particular focus on Spanish art, with works from the greats including Goya, Rubens, Titian, and Velázquez. Browse over 7,000 paintings and 1,000 sculptures, along with masses of historic documents, where you can learn more about the history behind the well-known works.
Some of the most famous pieces on display at the museum include Las Meninas by Velázquez, The Clothed Maja by Goya, and The Garden of Earthly Delights by Hieronymus Bosch.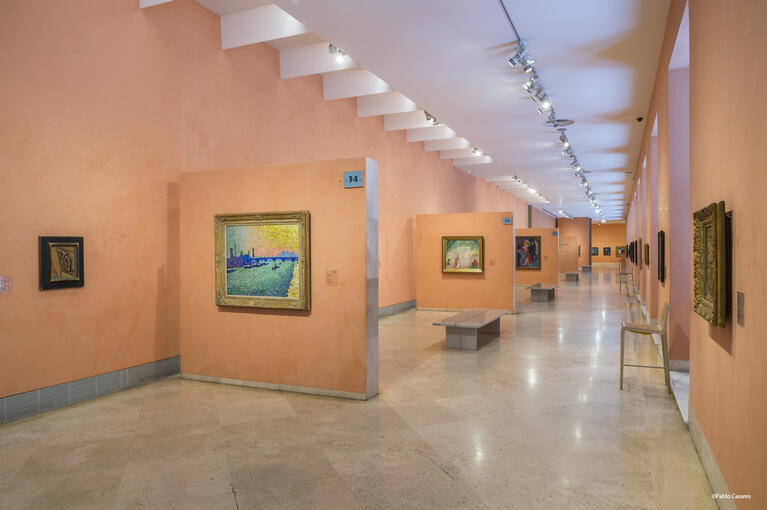 Museo Nacional Thyssen-Bornemisza
The third museum in this list makes up Madrid's Golden Triangle, along with the two other museums mentioned above. This trio all sit on the illustrious Paseo del Prado and are considered to be the pillars of Madrid's cultural district.
Museo Nacional Thyssen-Bornemisza shines particularly brightly in Madrid's museum scene, purely for the diversity of the works it holds. Inside you'll find a dizzying range of paintings, sculptures, and artifacts that span several eras. There's everything from the Middle Ages to Impressionism and the Renaissance to Constructivism.
The museum is named after Baron Hans Heinrich Thyssen-Bornemisza, an industrialist and prolific art collector descended from Hungarian nobility. It houses pieces from his vast private collection including works from some well-known names including Canaletto, Monet, and Van Gogh.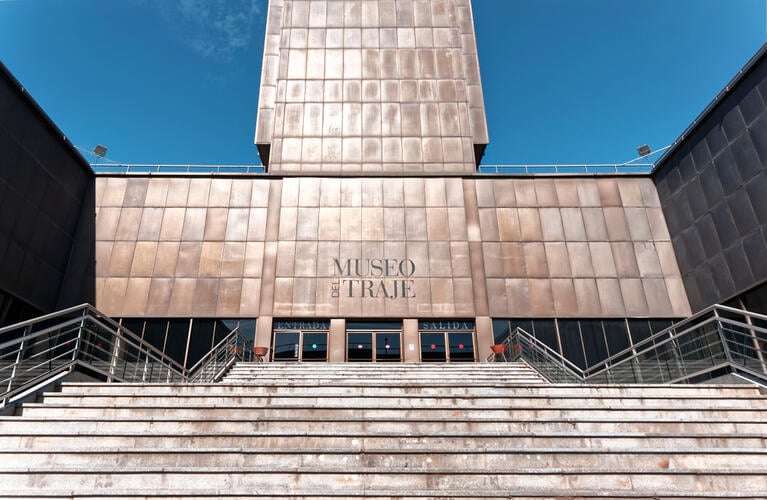 Museo del Traje
Madrid's Garment Museum is an excellent alternative to the city's other more familiar museums. Here you can browse through a brilliantly colorful collection of clothing – over 160,000 individual pieces - that had previously been scattered among the city's other museums. At Museo del Traje, these pieces have been brought together and curated as a fantastic journey through time.
The museum's fascinating collection of pieces date from the mid-1500s up to the 19th century and includes ladies' riding gear, men's suits, and a range of wonderful accessories and jewels. There are also some pieces from modern fashion designers, with a focus on those who hail from Spain.
The building that houses the museum has striking bronze cladding over its 1970s brutalist face and was originally designated as the city's museum of contemporary art before metamorphosing into the Garment Museum in 2004.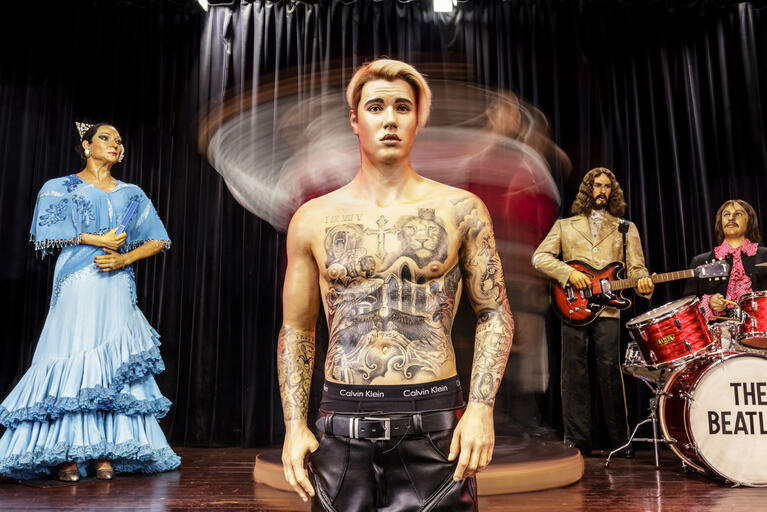 Museo de Cera (Wax Museum)
Now for something a little different that will definitely be popular with the kids. Museo de Cera provides a great opportunity to get up close and personal with your favorite celebs!
In an exhibition of over 450 historical and celebrity figures - from Cleopatra and Napoleon to Harry Potter and Lady Diana - Madrid's Wax Museum depicts culture throughout history by recreating famous scenes with the added effect of sound. 
These fantastic lifelike replicas almost bring history to life, meaning that the kids will likely come away bursting with knowledge provided by the museum's excellent visuals.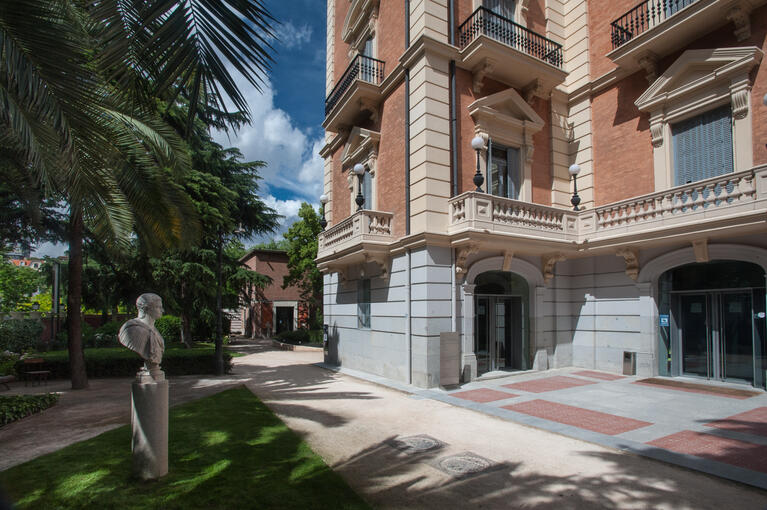 Museo
Lázaro

Galdiano

Set within a stunning terracotta-colored Italianate mansion, the Museo Lázaro Galdiano showcases the scintillating private art collection belonging to the investor, journalist and publisher José Lázaro Galdiano.

His collection holds an incredible 13,000 works which he bequeathed to the city upon his death in 1947. The collection is so huge in fact that only a quarter of it is able to be displayed at one time, with regular rotations throughout the year. Inside you'll find a huge range of items such as sculptures and curios, furniture, weaponry, ceramics, artifacts, and unusual figurines, along with classic paintings by world-renowned artists such as Goya, Velasquez, and Constable.

Set in the swanky neighborhood of Castellana, the museum sits among pretty landscaped grounds, studded with sculptures, where you'll also be happy to gaze away an afternoon.


Ready to start ticking off the best museums in Madrid? One of the easiest ways to see all the sights while saving money is with a pass for Madrid by Go City®. Our flexible, money-saving passes include some of the museums mentioned above plus plenty of other unmissable experiences.