Parents take heed. We know that engaging a teenager can be difficult at the best of times, let alone on vacation. So if you're visiting Madrid this year and fear your spotty sort will be bored and restless, you needn't worry. Below, we've collated the best things to do in Madrid for teens, ensuring they have a great time sans any tantrums. You're very welcome. 
Including:
Chocolate and Churro Segway Tour
Santiago Bernabeu Tour
Murder Mystery
CityPlay Arcade
and more!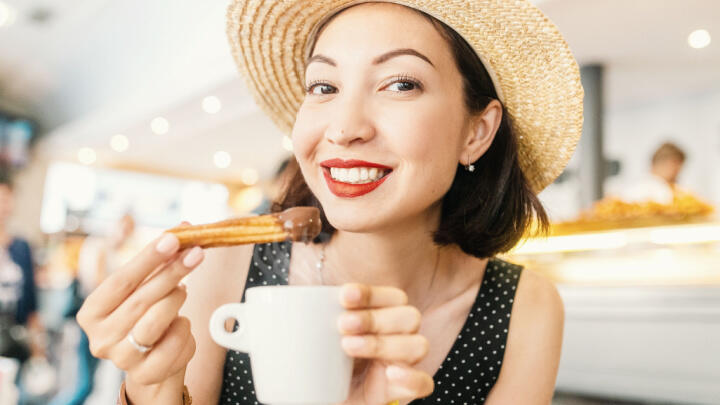 Do you know what teens like more than chocolate? Technology. They can't get enough of their little gizmos, can they? Whether it's the newest phone to record their unwatched Tik Toks, or the latest console to play video games with their friends, teens stick to tech like flies to...well, you get the idea. So, why not blow their minds, bodies, and mouths by taking them on a Segway and churros tour of Madrid? 
Accompanied by a guide well-versed in the city's history, you'll glide by some of the city's most recognizable locations and landmarks, such as Almudena Cathedral and the Royal Palace. Then, when you've seen the sights, you'll park up at Plaza de Ópera and tuck into a feast of deep-fried goodness. If you've never had churros before, they're basically donuts but slightly classier - picture deep-fried bread covered in sugar and then dipped in piping-hot chocolate sauce. 
If you're looking for things to do in Madrid for teens, look no further than this fun and tasty way to see the city.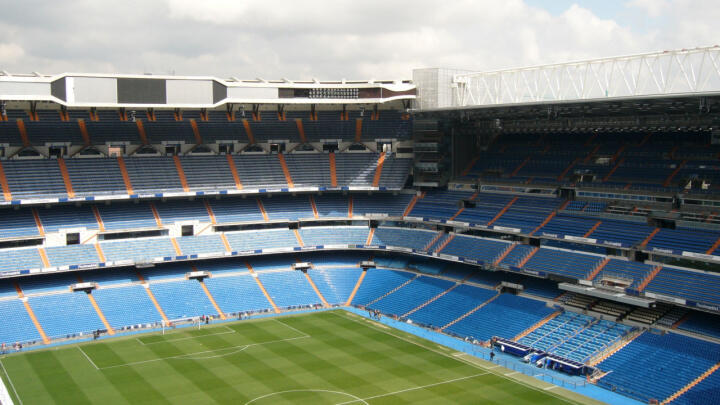 This one's for fans of soccer only, as we can't imagine teens would have much fun wandering the halls of any sport they didn't like. But, with that in mind, if you're teens are into FIFA or actually just watching/playing soccer, they'll have heard of Real Madrid. They're the most famous soccer team on the planet, and their home, the Santiago Bernabeu, is nestled in the heart of Spain's capital. So take them on a tour of the place, you old dog!
You'll see the pitch from up on high, explore the museum where the club's magnificent haul of trophies is kept, and learn more about the players that have called the club home.
Hala Madrid, indeed.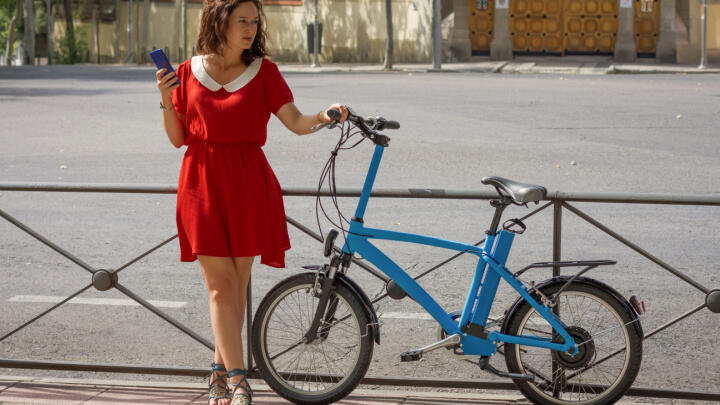 Another way to see the city on two wheels is via electric bike. So, if you don't fancy learning how to use a Segway or have no interest in introducing your teenager to the wonderfully addictive sugar rush of churros, why not take them on a wholesome, healthy e-bike tour of the city at night? 
Hitting similar landmarks to the aforementioned Segway tour, your e-bike escape will take you through Almudena Cathedral, where uplit bell towers cast long, dramatic shadows, and on to the grand Royal Palace. Cruise past statues of gothic kings in the Plaza de Oriente and onward to Plaza de Ópera outside the Royal Theatre. Plenty of places, plenty of faces, and a whole load of calorie-burning fun for your sedentary child! Everyone's a winner. 
With the wind in your hair and the sights around you, you'll know you've chosen one of the best things to do in Madrid for teens!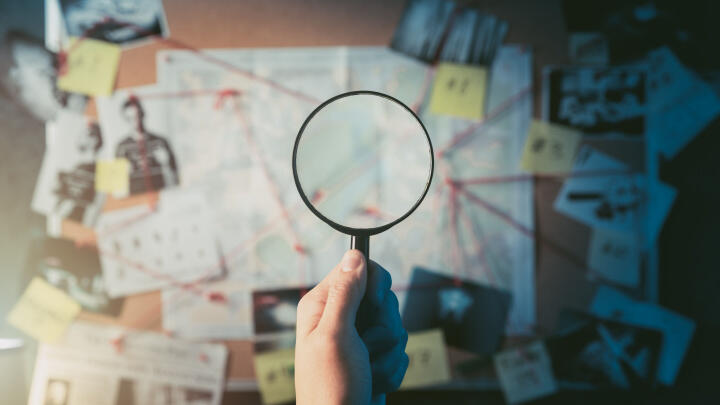 Does your teen enjoy murder mysteries? If they're often glued to the latest Netflix docu-series about some grisly goings-on, why not let them play detective and solve a murder all around Madrid? 
They'll solve puzzles, chase clues, and roam the city to find the culprit and bring them to justice. Based on a mash-up of real-life murders that have taken place throughout the years, your journey will not only have their brain fired up, but it will also take you past many of the most recognizable places in the city. Perfect for an Insta story or two, as long as they don't get in the way of the case!
And, like an interesting episode of Family Feud, your fam will be up against other teams to see who solves it first. So, no pressure, then.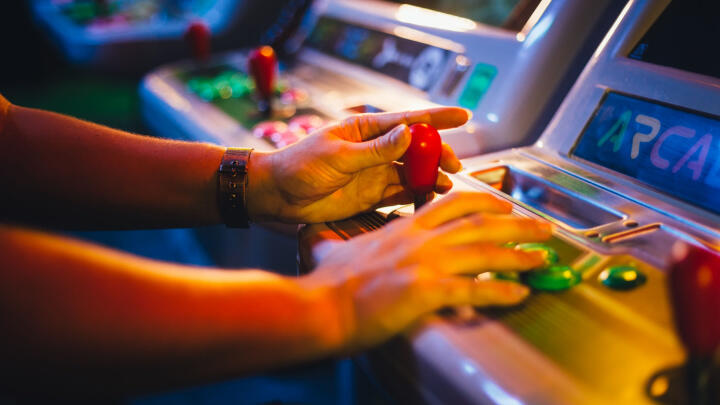 Kids love video games, but even teens may have arrived too late to know the joys of an arcade. Nowadays, they're spoilt for choice, with powerful consoles and other devices providing high-end gaming experiences from the comfort of their bedrooms. But back in our day, nothing beat walking into an arcade and being mesmerized by the lights and sounds of the latest, greatest video games. So why not show them what they missed out on at CityPlay Arcade? 
Even if they're not wowed by the games on offer, they're sure to get a kick out of minigolf, bowling, billiards, and bumper cars available inside. And, while they're off doing their thing, you can hit the bar and drown your sorrows. Delightful!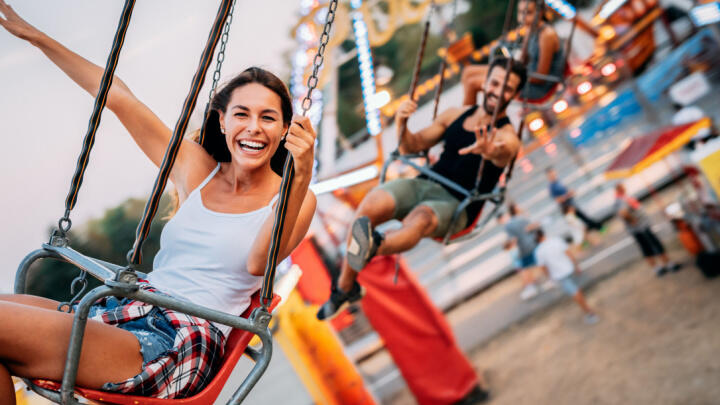 We'll end today's exploration of the best things to do in Madrid for teens with some white-knuckle excitement. But while many theme parks fly their flags high and loud, Parque de Atracciones is a bit shy. Nestled in the middle of Casa de Campo, it's one of the most up-to-date theme parks in the whole of Europe. So why not visit it with teen in tow, and let them have fun? 
Featuring 32 rides, bars, restaurants, and tons more, there's plenty to see and do at Parque de Atracciones. The park is split into four zones, each with its own themes and age ranges. So, while your teen might not enjoy Nickelodeon Land, they'll certainly get a kick out of the Walking Dead ride! There's even a giant, state-of-the-art theater, if your not-so-little one needs to sit in front of a screen for a bit. 
With so many rides and experiences on offer, a visit to Parque de Atracciones will impress even the most morose teenager on the planet. 
And those were our picks of the best things to do in Madrid for teens! If you're looking for more grown-up stuff to see and do in the city, don't worry; Go City's got you covered! With our All-Inclusive Pass or Explorer Pass, you can see all of Madrid's best bits for one low price!