Vacations are a great way to chill out, relax, and immerse yourself in a new culture. But all of that can go out of the window when the rains come. All of a sudden, even the biggest explorers among us run for cover. So if you're in Madrid and the sky falls, what are the best things to do when it rains? Check out our picks down below!
Including:
Torres Bermejas
Bernabeu Stadium Tour 
Prado Museum
Madrid Royal Palace
Wax Museum
and more!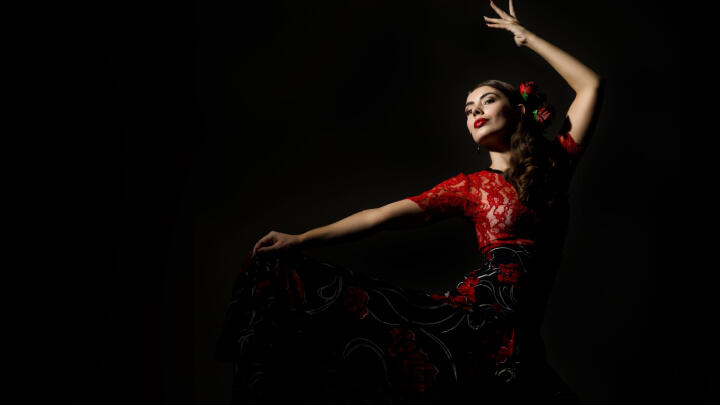 If you've ever been to a flamenco show before, you probably know what to expect when you duck out of the rain at Torres Bermejas. But appearances can be deceiving. 
See, stepping through the doors will kick off a VIP experience you wouldn't expect from your average performance. As soon as you sit down, you'll be treated to a drink on the house. Choose from beers, wine, and a whole list of cocktails. Then, settle in and prepare for a show that combines costumes, theatrics, and myriad dancing styles all fused into one. 
The dancers are complimented by singers and guitarists, speeding and slowing the tempo when necessary. And, if you go with us, you'll get discounts on the tapas menu, if all that dancing saps your energy!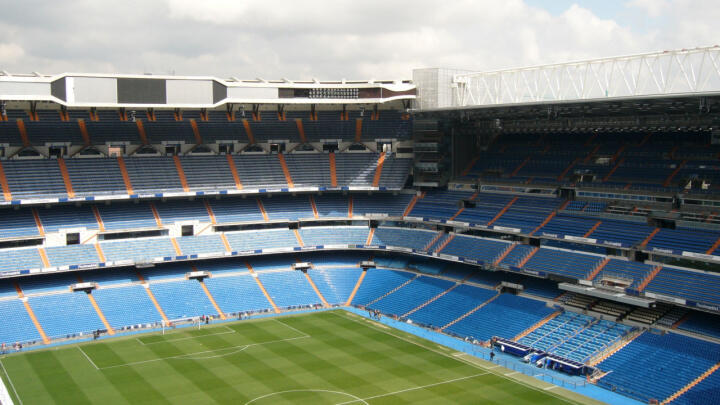 Soccer fans will get a kick out of this one. Get it? Kick? Like a ball? Hmm. Anyway, one of the biggest teams on the planet happens to reside in Madrid. Sorry, Atheltico fans, we're talking about Real Madrid. So, if you've never been to Madrid and want to see where the Galacticos have played throughout the years, why not take a tour of the Santiago Bernabeu Stadium? Not only will you get to see the club's burgeoning trophy cabinet, but it's one of the best things to do in Madrid when it rains!
You'll start your tour with a view of the pitch from the highest point in the stadium. If you want the perfect holiday snap, you won't get much better. Then, explore the club's history through interactive displays before you lay eyes on the trophy cabinet.  
Soccer fans won't find many other better ways to dodge the rain than on this tour, so if that includes you, go check it out!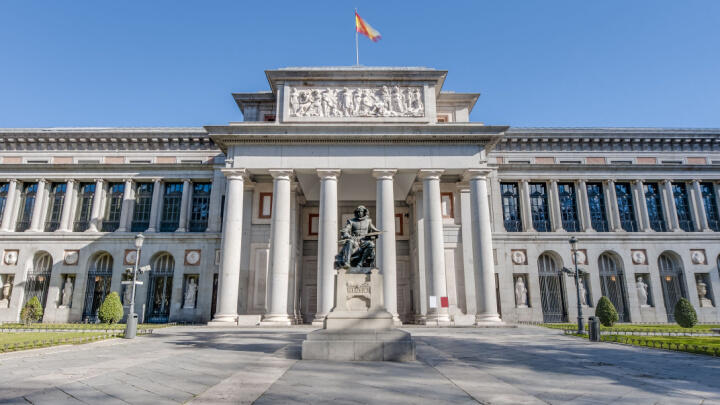 Of course, no list of the best things to do in any city when it rains would be complete without museums. Not only do they provide much-needed shelter from the storm, but they also open the mind with unique exhibits, paintings, and concepts. And luckily for you, Madrid is full of them! 
Take the Prado Museum. Home to literally thousands of paintings from nearly 1000 years of history, it's easily one of the best museums in the city. Fans of masters like Bosch, Titian, and Goya will eat well, with some of their best works prominently and proudly displayed on the Prado Museum's walls. 
Bosch's most famous painting, The Garden of Earthly Delights, simply needs to be seen in person. There's so much minute detail on each part of the triptych that you can't get from a digital image. And Goya's brutal war painting The Third of May 1808, which depicts the somewhat futile resistance to Napoleon's occupation, isn't an easy browse, but necessary.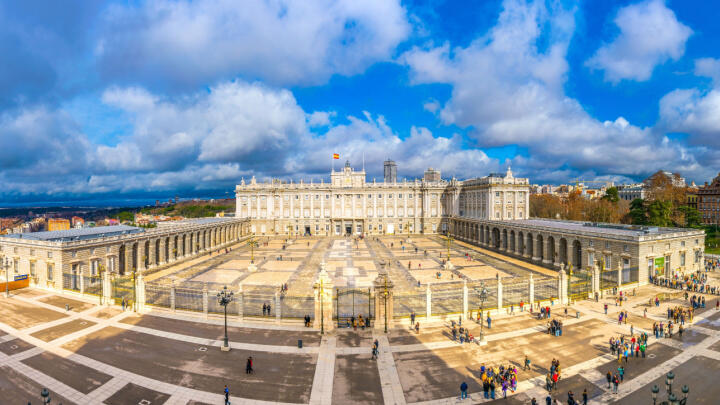 If you fancy frolicking with royalty, we can't help you there. However, if you're more interested in seeing where royalty lives, rather than donning the garb and flaunting your wealth, a visit to Madrid's Royal Palace might be the perfect place to dodge the rain!
With Go City, you can take a guided tour of the palace and see all the throne room, chapel, and even the grounds (hey, you won't be spending all day out there, so pack an umbrella or ask the tour guide if you can skip that bit!)
Almost every room and scene you look upon deserves a picture, from the grand staircase and accompanying ceiling fresco to the beautiful painting courtesy of legends like Goya, Velázquez, and Caravaggio. You'll also visit the Royal Armory, which contains artifacts that date back centuries. All in all, not a bad way to spend an afternoon!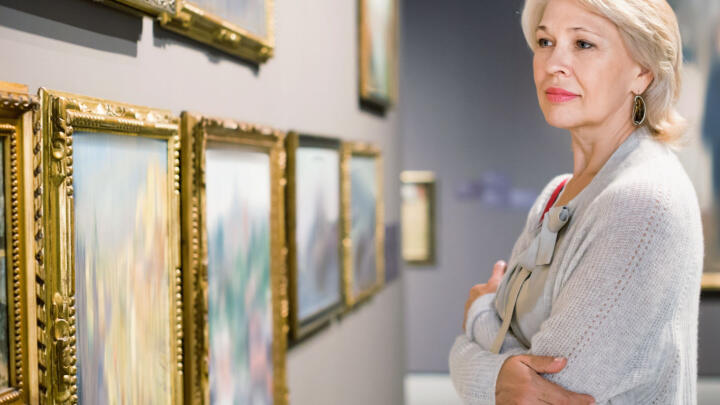 Another entry in our list of the best things to do in Madrid when it rains, and surprise, surprise, it's another museum. Look, we don't make the rules; we just report the news. And this piece of hard-hitting journalism is about the National Museum Thyssen-Bornemisza.
This museum provides visitors with a bonanza of artwork across centuries of history. Any art aficionado, or art historian, will certainly dig seeing stuff from the likes of Rubens Rembrandt, Caravaggio, Manet, Renoir, Cézanne, Van Gogh, Gauguin, Kandinsky, Picasso, and Hopper. That's a lot of names, and it only scratches the surface. 
With a number of permanent and rotating exhibits to check out, there will always be something new and exciting to experience on repeat visits. So go on, see what all the fuss is about!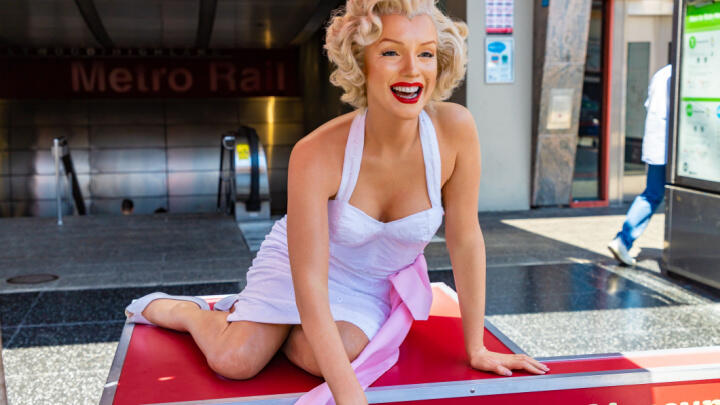 Image courtesy of Sergii Figurnyi/Shutterstock
And finally, we'll end our exploration of the best things to do in Madrid when it rains on arguably a divisive museum. Since Madame Tussauds popularised wax works in the public eye, wax mannequins have taken the world by storm. Nowadays, you'll find wax works in pretty much every city, with myriad celebrities remade in eerie wax for all to enjoy. And Madrid's no different, with a wax museum full of recognizable celebrities who can't say no when you take a picture!
Take a selfie with Marylin Monroe, pose with CR7, or learn about Spanish history in the Gallery of Kings. And once you've had your fill of wax figures, there's still more to see. Jump in the RV simulator and take a VR journey in a spaceship. Bet you didn't think you'd be going to space when you opened this blog!
All in all, Madrid's Wax Museum is tons of fun for star-chasers and easily one of the best things to do in Madrid when it rains!
And those were our picks of the best ways to avoid the rain in Madrid! Now you know what to do when the heavens open; what about when the sun is finally shining again? Don't worry; Go City's got you covered. With our All-Inclusive Pass or Explorer Pass, you can see all of Madrid's best bits for one low price!