Feeling a little reckless? Don't worry – we've got you covered! Famed for its year-round wonderful weather and beautiful tropical landscape, Miami makes a fantastic destination for fun outdoor excursions and anybody with an adventurous spirit. From scenic hiking trails and relaxing days at the beach to clear bottom kayaking and helicopter tours, the Magic City is bursting with cool and exciting things to do. No matter where your interests may lie, you're sure to find something to suit you. So, if you're looking to experience the Magic City in an original way, have a read through our list of the best adventurous things to do in the area. However you choose to enjoy the area we're sure you'll have a blast!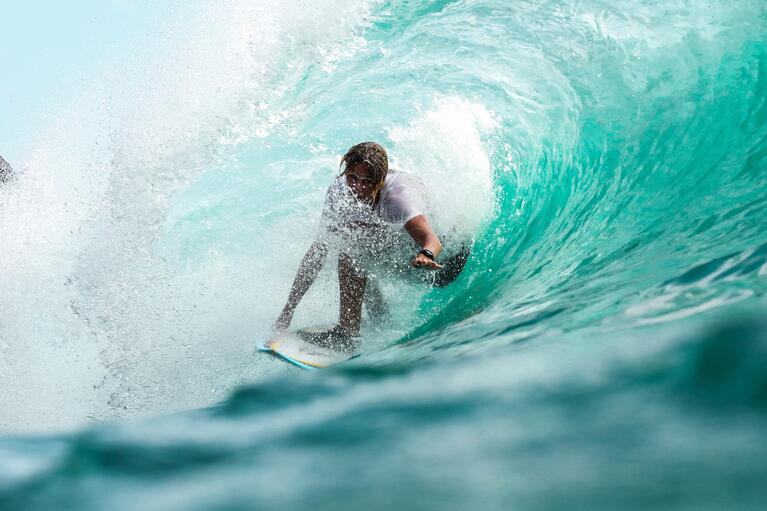 See the City
It'd be just wrong to visit Miami without heading to the beach. Well-recognized for its sugar-sand shores and gentle surf, South Beach established itself as one of the city's most popular visitor attractions long ago. Of course, there are plenty of watersport activities available at this beloved bustling hotspot - from surfing and paddleboarding to sailing and jet skiing, you'll be spoiled for choice here. Aside from the beach itself, there's a scenic boardwalk and lively surrounding neighborhood with plenty of celebrity-chef eateries, galleries and fashion stores to explore. We highly recommend staying in the area until nightfall to enjoy Miami's legendary nightlife. After sunset, kick back with a piña colada at one of the many waterfront bars, or head further into the area to check out the local dance clubs and cocktail lounges. With its vibrant and energetic atmosphere, we couldn't quite think of another spot in the city that represents Miami with such force.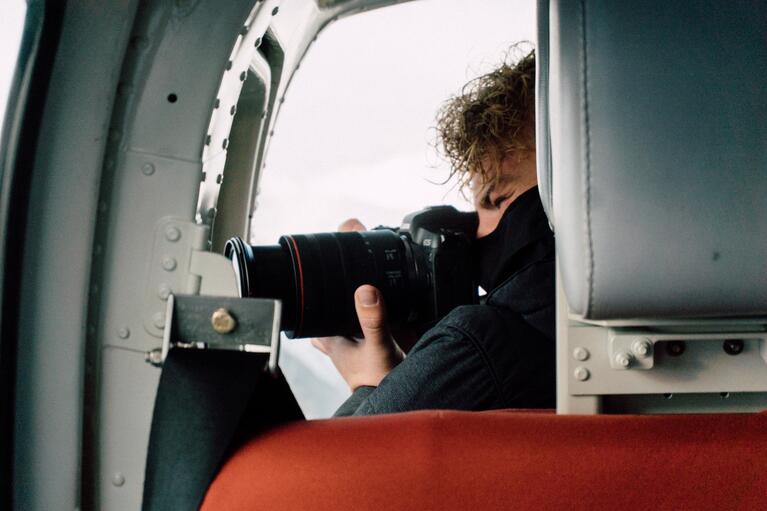 If you're looking to appreciate the city from a whole new perspective, why not take to the sky? With tourhelicopter, you can soar over Miami's breathtaking coastline, take in the beautiful views of South Beach, and see the wonderful architecture on Biscayne Bay all in one trip. Gliding over the Magic City, the lush greenery you'll get to see along the way is sure to have you wowed. In addition, the tour provides a more comprehensive view of the cityscape, allowing you to catch things that you might otherwise have missed. Unlike a bus tour, this activity shoots an enormous jolt of adrenaline through the system – but we love it precisely for this reason. Though most certainly not for the faint-hearted, this activity provides a thoroughly thrilling and unforgettable experience which we love. Whether you're an architecture buff or just looking for that Instagram-perfect photo op, we couldn't recommend this stop enough.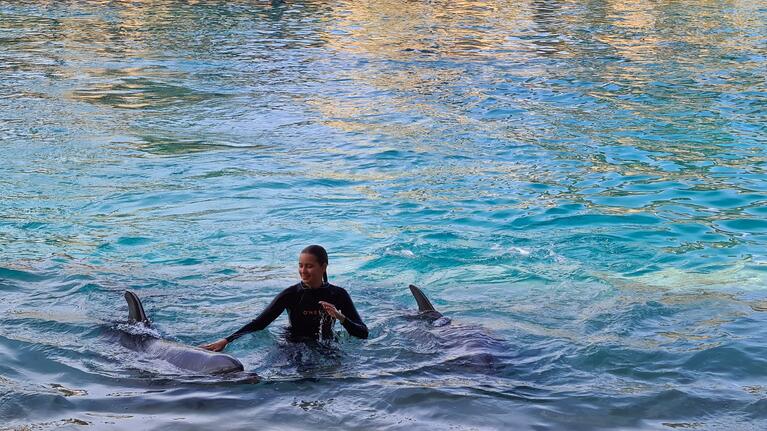 Find Fun Activities
Ever wanted to swim with dolphins? Well, as it turns out, you can! Bringing all of our fanciful dreams to life, Dolphin World is a fantastic place for spending quality time with friends and family. Touch, train and play with the ocean's friendliest creatures and learn more about them as you go. In addition, the park offers different packages for seals, penguins, and sea lions more – all you have to do is pick your favorite! If you're not a strong swimmer, don't worry – the park has shallow pools where you can still interact with the animals in the same exact way. If you've ever wanted to take a dorsal fin ride or kiss a dolphin on the nose, this place should be right up your alley. A thoroughly one-of-a-kind experience, Dolphin World offers a fun and exciting excursion to remember. Don't forget to bring a camera so you can take some snaps of this wonderful endeavor!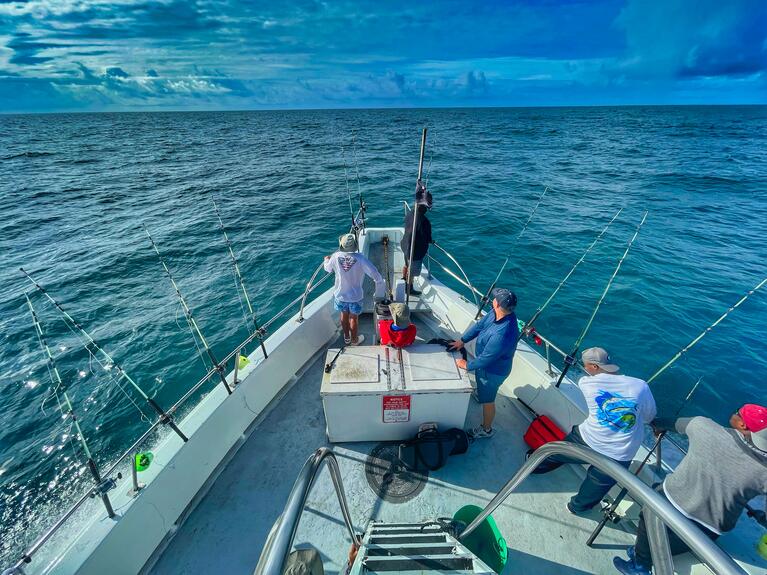 Miami is fairly well known for its clear and beautiful waters. In accordance, the city's rich coastlines have long been a popular fishing destination for many. If you're looking to try a hand at it yourself, we recommend Therapy IV for the ultimate deep sea fishing experience. On the southeastern coast, you'll be spoilt for choice with the chance to catch snapper, blackfin tuna, sailfish, marlin, and much more. Don't fret if you're new to the game - the crew will be there to guide you through any questions you might have. All you have to do is show up with a smile on your face and true enthusiasm for the sport! Merging the wonderful natural attributes of Miami with a quintessential American pastime, we couldn't think of a better way to spend a sunny afternoon in the city.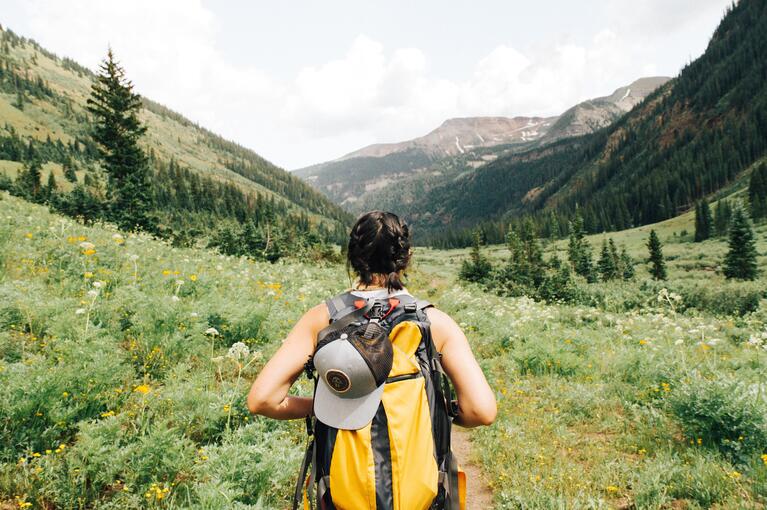 Enjoy Nature
Seated along the southeastern coastline, Miami is characterized by its unusually warm weather and captivating scenery. If you're looking to get in touch with Mother Nature, look no further than Everglades National Park. A protected landscape and listed World Heritage Site, the attraction draws in over a million visitors each year – and who are we to argue with that many people? The park is the largest tropical wilderness space in the United States, exhibiting a thoroughly unique ecosystem. Walking through the area, visitors can enjoy a wide array of rare plants and threatened animals. Amongst the various activities here, you'll find that hiking, kayaking, canoeing and air boating are all popular choices. Not only one of the most stunning areas in Miami, but in the United States entirely, this place is a total must-see. 
Miami beaches are not only well-recognized for their picturesque beauty, but likewise the wonderful wildlife which inhabits their crystal-clear waters. For those who are interested in viewing Florida marine life up close, we recommend taking a clear bottom kayaking tour. This is a great way to get in touch with the Sunshine State's wild side for those who aren't strong swimmers. On the tour, you'll be able to see everything from colorful tropical fish and coral to dolphins and manatees up close. If you decide to do this, it's always important of course to bring plenty of sunscreen and water – but remember that the less that you bring, the better view that you'll have through the bottom of the boat. Those who don't have much experience with kayaking shouldn't worry about it, since you'll be accompanied by experienced guides. We love this option because it's a great way to see animals without disrupting their environment or lifestyle in any way. 
 So, there you have it – six of our favorite adventurous things to do in Miami. Explore the city to its full potential with GoCity's All-Inclusive Pass or Explorer Pass. If you'd like to know more, connect with us on Instagram and Facebook. With Go City, you can see more, for less.