At some point, everyone should spend some time in sunny Miami. It's an endlessly entertaining city filled with everything that couples, families, and friends could ever want. Go clubbing and tanning with your girlfriends, hit up Jungle Island with the kids, revel in a luxury dinner cruise with your partner, and so much more. Getting to Miami, however, is your first order of business. If you haven't flown into the Miami airport (also known as MIA) before, it can be a challenge to navigate. To help you on your journey through Miami, we've put together this brief guide to the Miami airport.
Overview
MIA is the main international airport serving the Miami area. It offers the largest number of flights to the Caribbean and Latin America of any United States airport. It's located about eight miles northwest of the city itself (or 13 km). Plus, it's easily reachable by car, train, or bus. It serves dozens of international and domestic airlines, including many that primarily service Europe, Latin America, and the Caribbean. It's the American Airlines hub for Latin American flights, too. There are three main concourses at the Miami Airport: the North Terminal (Blue), the Central Terminal (Yellow), and the South Terminal (Red). The terminals are all connected via moving walkway and Elevated Skytrain; you may use either to get between them per your preference. Please consult the MIA airline directory to see where your flight will arrive in advance of your trip. To help your Miami Airport experience go more smoothly, we also recommend a look at the airport map and terminal-specific map, which can help orient you before you arrive.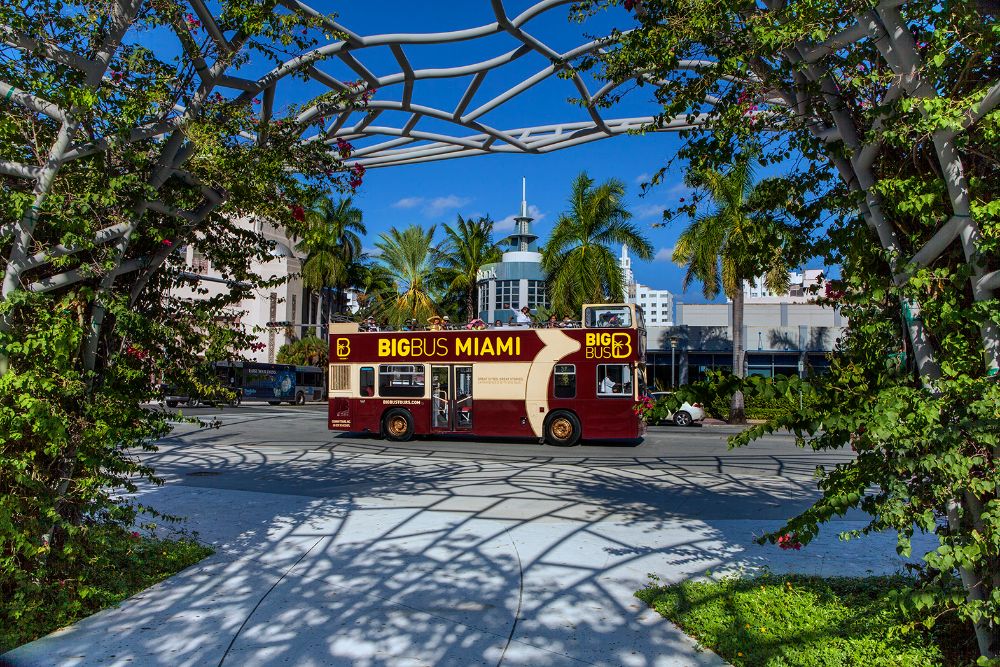 Security
Security at the Miami airport is very typical of most major international airports. TSA regulations regarding liquids, carry-on luggage, checked luggage, and screening are all in effect at this airport. There may be additional screening for those arriving on flights with an international point of origin.  For those of you bringing the kids along to Miami, remember that children under the age of 12 can leave their shoes, light jackets, and hats on per TSA regulations. Babies will need to come out of their stroller (that needs to be screened separately). For helpful tips on getting through security with little ones, check out the TSA's official guide to traveling with children. As always, we also recommend arriving early for your departing flight—especially if you're traveling to a non-US destination. MIA is a tremendously busy airport and you won't want to risk missing your flight because of a back-up at security. You can always invest in an expedited screening program if you'd like to get through a bit faster.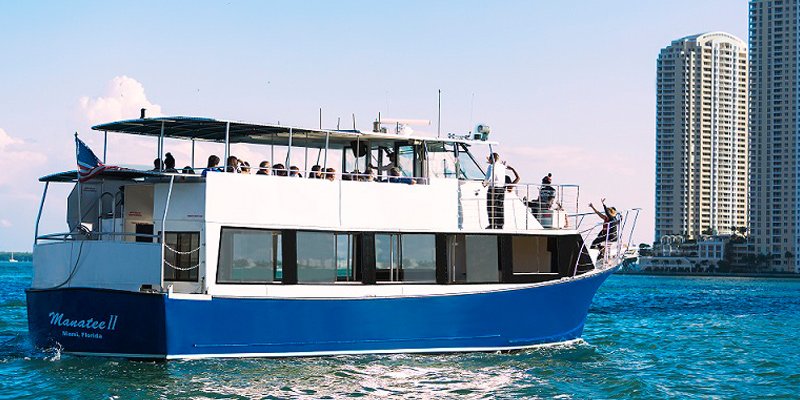 Shopping & Dining
With three different terminals, shopping and dining options abound at the Miami Airport. One of the best dining options, hands-down, is Café Versailles—one of Miami's most delicious and popular Cuban restaurants. Those looking for more traditional Cuban fare may enjoy Ku-Va, which also offers refreshing mojitos. For sushi, check out Sushi Maki, and for healthy food and drinks, we recommend Ice Box Café. There are also options for pizzas, burgers, and sandwiches. For those looking for a pre-flight drink, Corona Beach House is a unique destination. It serves its iconic cerveza alongside tasty snacks and full meals. Wine lovers will appreciate Beaudevin, which also offers food.  Looking for shopping or entertainment? We recommend spending a little time perusing the collection of art by local Florida artists that is found throughout the airport. There are also two spas on-site, should you need a bit of time to relax before your flight. You can also find an abundance of shops with toys for the kids, men's and women's apparel. Additionally, they sell accessories, jewelry, books, and of course, cigars and duty-free products. 
Car Rental, Shuttles, and Ride Share
Miami Airport is fortunate enough to be within easy distance of downtown Miami and Miami Beach, which means there are many options for getting to the city once you've arrived. There is the Miami Beach Airport Express (bus service for those heading specifically to Miami Beach), the Metrorail Orange Line, and the Miami Airport Metrobus.  If you need to pick up a car, you'll want to take the MIA Mover train, which leads to the Rental Car Center, located on the third level. Parking is also located here if you have a friend or family member picking you up. Hotel shuttles or taxis will pick up passengers on the ground floor (the arrivals level). For rideshare options like Uber or Lyft, follow the directions in the app for specific pick up details.
Save on Miami Attractions
Since you've now got your flights to and from Miami all figured out, it's time to get down to explore all that this enchanting destination has to offer. Get a pass and save up to 55% on admission to the best Miami attractions, activities, and tours. That means you can enjoy things like a hop-on hop-off bus tour, the Miami Seaquarium, South Beach Duck Tours, an Art Deco walking tour, plus many cruises, tours, and excursions.  And don't forget to share your adventure with us! Tag @GoCity in your holiday snaps and we'll feature you on our page. Follow the Go City Instagram and Facebook pages for competitions, special offers, and events and inspiration for your chosen destination too!