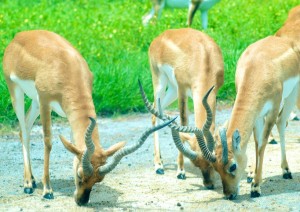 Who said Lion Country Safari was only fun for kids? It's easy to make that assumption for anything that is zoo-related, but after going to the park for the first time with an SUV full of 30 year olds and Go Miami Cards, we were all pleasantly surprised! While entering the park, we were handed a CD that offered a recorded narration while viewing all the animals. At first we thought we would not need the tour and almost opted for the self- guided version of the Lion Country Safari experience, but after realizing we did not know which exotic animals were walking toward our vehicle in the very first exhibit, we quickly decided to turn on the audio tour. With over 1,000 animals in the park, we referenced the audio tour quite a bit!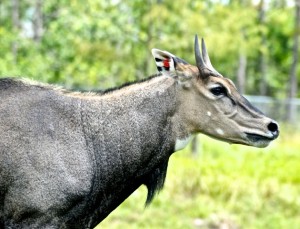 Throughout the 5 miles of paved roadway, we witnessed giraffes, rhinoceroses and zebras roaming freely, even crossing the road in front of our car, which made for some great photo opportunities. We got close up views of lions and chimpanzees, and truly enjoyed the Ruaha National Park exhibit where we were surprised at how beautiful and intricate the horns of the Greater Kudu were and how closely they resembled the graceful impalas. We were surprised at how much we learned in just over an hour. Interestingly enough,
Lion Country Safari
also offers a highly- rated KOA campground and RV resort where you can wake up to the roar of lions! We have all made plans to return to the park later this year for what surely will prove to be an exciting weekend camping experience. We may not be kids any more, but Lion Country Safari gives us the opportunity to enjoy nature as if we still were!