Seated along the southeastern coastline, Miami has long served as one of America's most popular tourist destinations. A quintessential Floridian beach city, the area is known for its sugar-sand shores, tropical climate and Latin-America influences. Still, Miami is much more than just a haven for seaside lovers. When visitors aren't at the beach, you'll find them enjoying the city's fantastic cultural amenities, delicious cuisine, and non-stop nightlife. From classical architecture and botanical gardens to zoological parks and hidden gems, there's so much to see and do here. Trust us when we say that the city has much to offer visitors of all persuasions. If you're making your way to Miami and don't quite know where to start, have a read through our comprehensive list of things to do in the area. However you choose to enjoy the Magic City, we're sure it'll be just wonderful!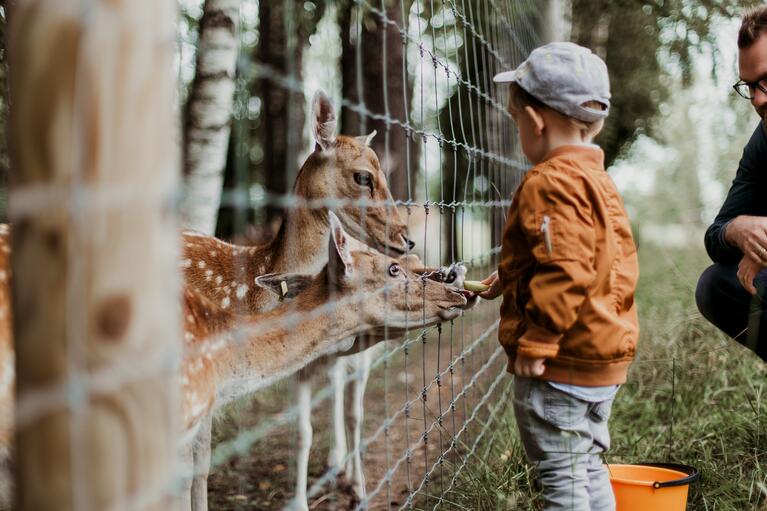 See the Sites
Who doesn't love a zoo - are we right? The perfect stop for all animal lovers, Zoo Miami works to educate its visitors about conservation and cultivate curiosity in the natural world. First established in 1948, this place is well-recognized as the oldest and largest zoologist garden in Florida. Occupying a whopping 750 acres, the institute is home to over 3, 000 animals across 500 species. Highlights include jaguars, warthogs, spotted hyenas, hippos and more. And for those who can't quite get enough of their favorite furry friends, this place also has live educational shows, guided zoo tours, and feedings. Additionally, there are dining options, picnic areas, kids' playgrounds and great shopping opportunities to enhance your visit. There are endless amounts of fun to be had here, but keep in mind that a day at the zoo can be quite tiresome. We recommend wearing your comfiest walking shoes, and taking a lot of sunscreen with you. A total crowd-pleaser and classic Miami attraction, this place provides a fantastic educational experience for those of all ages.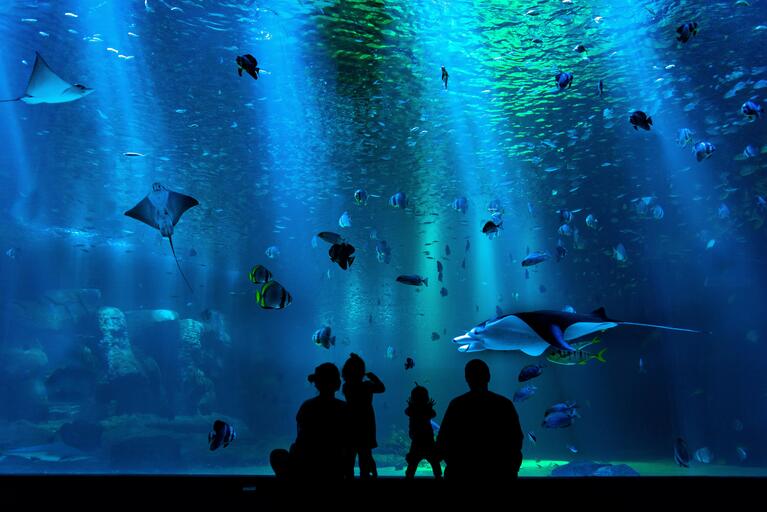 If you're looking for fun day trips, look no further than Miami Seaquarium. Whether you're just curious or looking to unlock that sense of childhood wonder, the institute works to provide the perfect environment for learning and adventure. Brimming with beautiful and intelligent sea creatures of all kinds, this place provides a comprehensive glimpse of what life looks like under the sea. No, really - trust us when we say that there's plenty to do and see here. In fact, at 10, 000 specimens, the institute's expansive repository stands as one of the largest collections of marine animals in the world. Enjoy the scenic wonders of some of your favorite aquatic and semi-aquatic creatures, including jellyfish, sharks, penguins, orcas, and much more. Get up-close encounters with dolphins and experience their mysterious intelligence firsthand. As fascinating as it is fun, we love this spot because it's impossible to leave without having learned something new.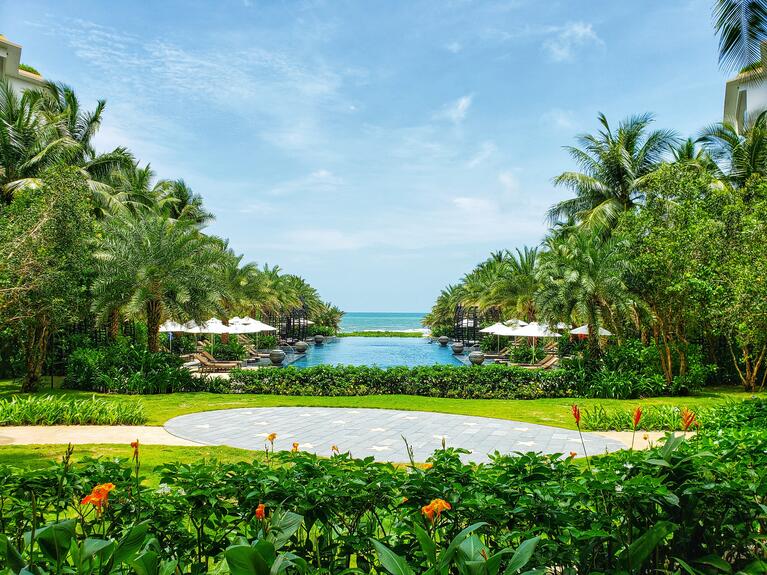 Get to Know the Area
The weather in April is sunny and warm without being too humid, making it a great time to enjoy the best of Miami's outdoor attractions. For nature lovers, we highly recommend checking out Fairchild Tropical Botanic Garden. Established in 1936, this historic landscape showcases the rare and exotic plant collection of avid botanist and plant explorer David Fairchild. Throughout the first half of the twentieth century, Fairchild brought more than 200, 000 plants to the United States, many of which thrive on site. Walking through the gardens, you'll be able to enjoy beautiful flower beds, vines, and many magnificent species of trees. In addition, the space is home to the largest palm collection in the United States. Meticulously planted and well-curated, the displays are a total sight to behold. Those looking to take some time away from the city couldn't find anywhere better.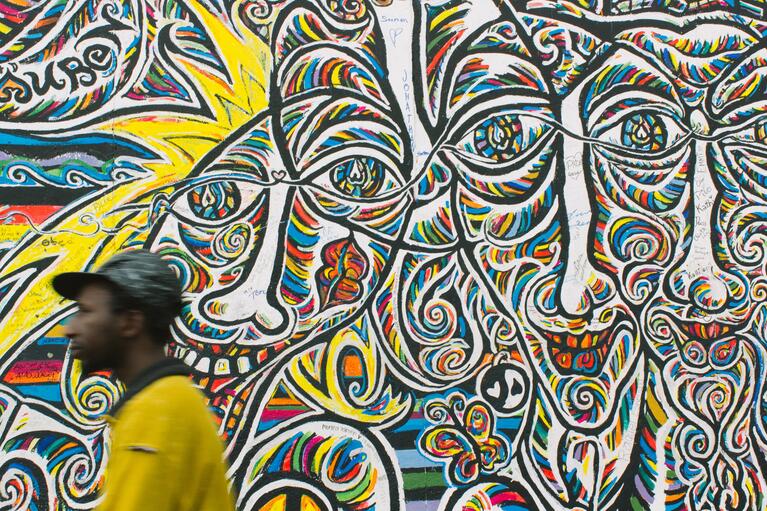 Though you might know Miami for its white sandy beaches and warm weather, the city's art scene is well worth checking out. The perfect stop for all creative types, Wynwood Walls is one of the best places in the city to view the work of some of the world's top urban artists. Bold murals dot the city's walls, giving insight into the local community and art community. Spanning over 80, 000 square feet of wall space, this unique exhibit works to showcase original talent from America and around the globe. Featuring better-known artists like Shepard Fairey, as well as the work of new innovators in the graffiti world, the exhibit is widely appreciated for its craft and message. A total Instagrammer's dream, this quirky and vibrant spot is great for a casual day trip. Take time to explore the surrounding area, since there are great eateries, bars and stores to be explored.  
Learn about the City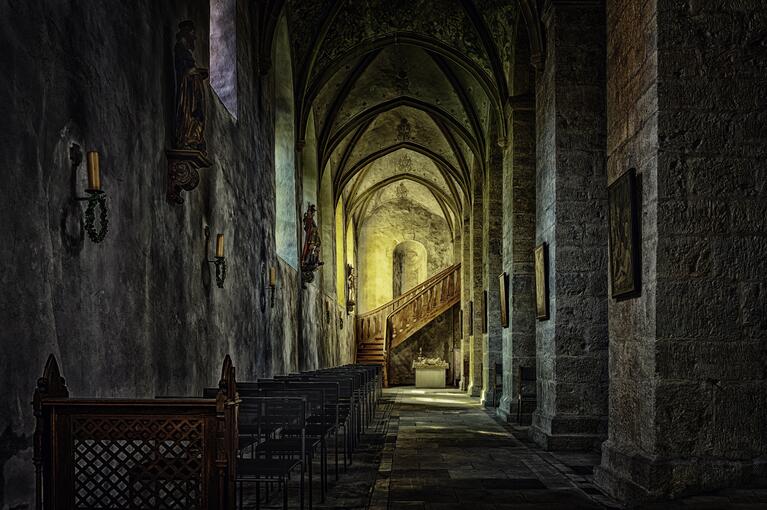 Those looking to learn more about the background of the area might appreciate the next item on our list. Combining history, culture and architecture, the Ancient Spanish Monastery works to preserve and educate its visitors about the structure's unique design. Billed as ''the biggest jigsaw puzzle in history'' by Time Magazine, the building has seen a rather interesting past. Whilst construction began in 1133 AD near northern Spain, it wasn't until the mid-twentieth century that pieces of the building were brought over to America to be made into a tourist attraction. Today, the structure stands as a fine example of Romanesque and Gothic architecture. Upon entrance, you'll be able to enjoy hand-carved columns, sweeping arches and beautiful shrines. April is a great time to visit, since you'll be able to stroll around the monastery's beautiful gardens in comfort and admire their great beauty. With its exquisite presence and astonishing history, the monastery offers a one-of-a-kind visual experience to remember.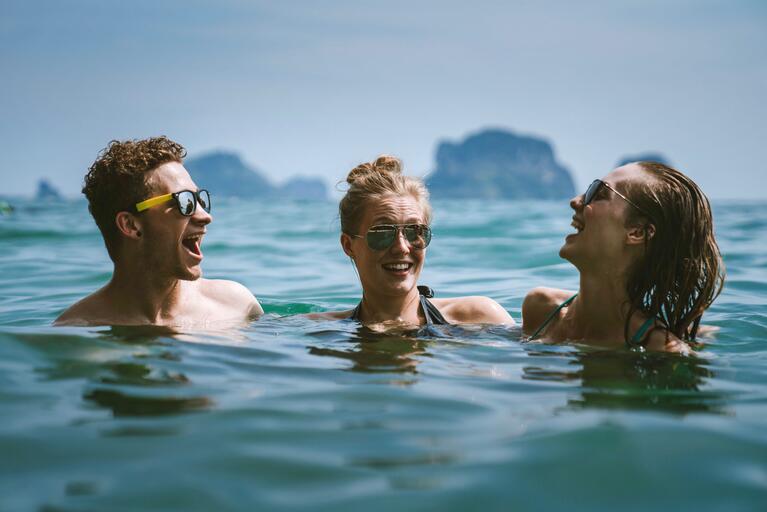 Full disclosure: we love Miami! The best things to do in the city run the gamut – from seriously fun to highly educational, you're sure to be spoilt for choice. If you're an artsy type, Wynwood Walls would be your best bet. For animal lovers, Zoo Miami couldn't be a finer choice. Or if you're looking to see some stunning architecture, there's no better place in the city than the Ancient Spanish Monastery. Trust us, with so many incredible things to do here you'll never be bored. Explore Miami to its fullest with Go City's All-Inclusive Pass or Explorer Pass. If you'd like to know more, connect with us on Instagram and Facebook. With Go City, you can see more, for less.