Fall in Miami can be a wonderful time of year. It's much cooler and a little less humid than the height of summer, with highs in the temperate 70s and 80s. Crowds can be much thinner, too, making for shorter lines and easier admission to top attractions. If you're planning a trip and looking for things to do in Miami in the Fall, take a look at our suggestions for the top attractions and activities to check out this year. Our Miami fall itinerary includes...
Miami Seaquarium
Zoo Miami
Art Deco Walking Tour
Biscayne Bay Cruise
Jungle Island
Hop On Hop Off Bus
Miami Broward Carnival
Kiteober Fest
South Beach Seafood Week
Miami Spice
Miami Book Fair
Save on Attraction Admission
Regular admission to a number of these Miami area activities are included on the Go Miami® pass. Choose as you go from dozens of top attractions and save up to 55% on combined admission vs paying at the gate. Check out all Miami tourist passes, attractions and prices. Please note, some of the Fall events listed below may be separately ticketed and not included on the Go Miami® pass.
Monster Splash @ Miami Seaquarium
October 2019 Miami Seaquarium
This delightful family event, taking place several weekends throughout October, is perfect for getting in all your favorite fall activities. Find your way through the hay maze, wander a picturesque pumpkin patch, craft your most intimidating (or friendliest!) scarecrow, and take part in Flipper's Dance Party. Kids can also enjoy face-painting, inflatable toys,  children's rides, and much more. It's a must-visit for families with kids! Aside from celebrating the fall, you can also see all the exhibits and animals that call the aquarium home everyday.
Getting In:
Miami Seaquarium tickets
are included with the Go Miami® pass; fall events included with regular admission!
Zoo Boo @ Zoo Miami
October 26-27, 2019 Zoo Miami
Families will love the gently spooky fun of the daytime Zoo Boo. Come in costume with your kids 12 and under for some special treats, a family costume contest, and see the animals get special Halloween treats. There will also be music, games with fun prizes, and friendly costumed staff to make the environment really festive. This is the perfect excuse to celebrate Halloween while exploring the many animals that call the zoo home. See lions, bears, and tigers while you're all dressed up!
Getting In: 
Zoo Boo events are included with
regular admission to Zoo Miami
, available with the Go Miami pass.
Art Deco Walking Tours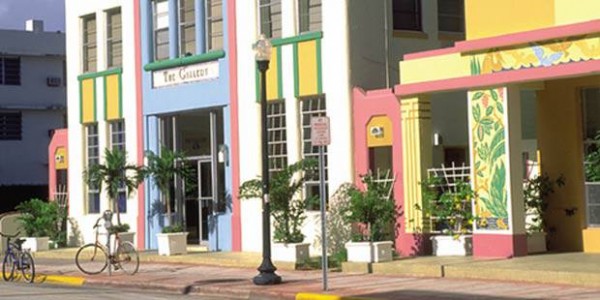 Now that the weather has cooled off a bit and things have become less swampy, spend some time strolling around and enjoying the stunning historic architecture of the Art Deco District. Take a walking tour of this historic district conducted by local historians and architects that have an extensive knowledge of the artistic building and styles. Walk by the retro, colorful buildings and snap pictures as you learn more about this era of architectural exploration. Getting In: Miami Art Deco Walking Tour tickets are included with the Go Miami® pass.
Millionaire's Row Cruises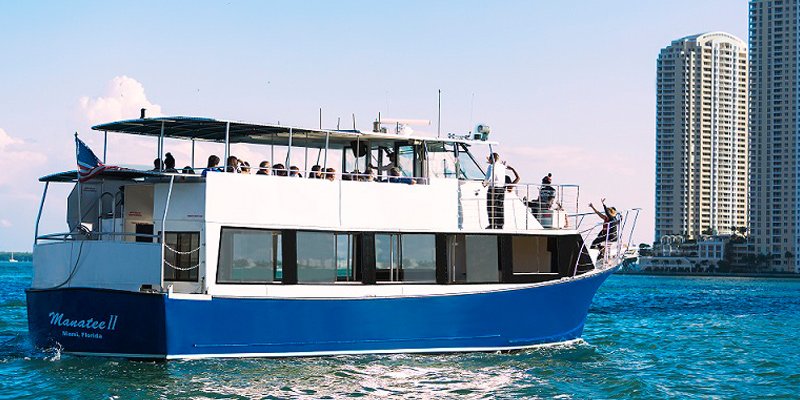 Revel in the wonderful breezes dancing across Biscayne Bay on a peaceful and relaxing sightseeing cruise. Enjoy 90-minutes of relaxation aboard the cruise ship as you float around the bay. Soak in the natural beauty of the Venetian Islands while enjoying delicious food and drinks. You'll get to enjoy unparalleled views of the natural beauty of Biscayne Bay, plus the stunning architecture of Millionaire's Row. It's also worth the chance to enjoy the experience without a massive crowd. Getting In: Millionaire's Row Miami Sightseeing Cruise tickets are included with the Go Miami® pass.
Jungle Island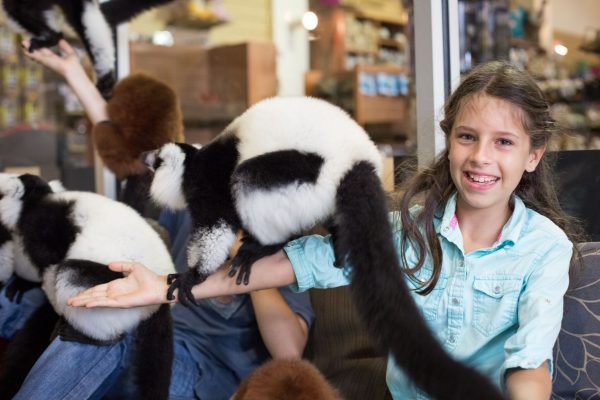 This is one of Miami's most popular animal attractions and it's well worth a visit in the proverbial offseason (Miami is kind of fantastic year 'round, we just mean the season with fewer tourists). You'll get to enjoy close-up animal encounters, expert demonstrations, and meet some of the cooler critters around. You'll even have a chance to test your bravery on a skydiving simulator. Jungle Island is full of things to do, from seeing your favorite animal to games and rides. Getting In: Jungle Island tickets are included with the Go Miami® pass. Aerodium, the skydiving dome, is a separate ticket that is not included with Go Miami pass.
Miami Bus Tour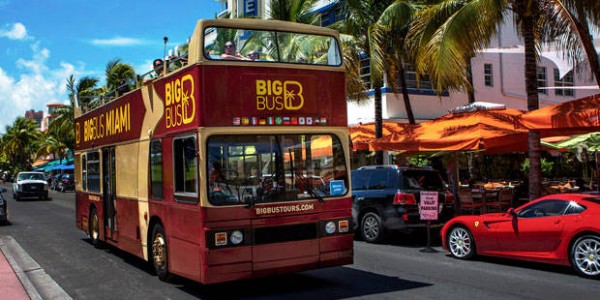 Another one to enjoy with a much thinner crowd. We've talked about how cool the Big Bus is, and how it's a great way to explore Miami with minimal fuss. Use it as the backbone of your trip and you'll see how easy it is! Some highlights of this open-air bus tour include South Beach, Coconut Grove, Little Havana, and more. On the Yellow Route, you'll also drive past the Villa Vizcaya, Miami Seaquarium, and the Pérez Art Museum. Insider tip: The Go Miami pass also includes admission to many of the attractions you could hop off at, including the Vizcaya Museum, the Seaquarium, and the PAMM. Getting In: Hop On Hop Off Big Bus Miami tickets are included with the Go Miami® pass.
Miami Broward Carnival
October 13-14, 2019 Miami-Dade Country Fairgrounds
Indulge in a masquerade as locals and visitors alike celebrate Caribbean culture and heritage. You'll see amazing pageantry, talented musical performances, and all-around fantastic entertainment. Leading up to the big event, there are few other events to attend as well. Miami Junior Carnival on September 29th, Miami Carnival's Panorama on October 5th, and Miami Carnival Official J'Ouvert on October 6th. These mini events will hype you up for the grand celebration on October 7th.
Getting In: 
Admission to the Miami Broward Carnival is separately ticketed and is not included with the Go Miami® pass.
Kiteober Fest
October 19-20, 2019 Haulover Park
This is the ideal family event in Miami. It's a giant festival dedicated exclusively to the flying of colorful, fanciful kites, so who wouldn't love it? Take advantage of paper kite-building classes, expert demonstrations, and kite-flying competitions for all ages. Bring your own kite or purchase one on-site. Be sure to sample something from the nearby food trucks, too!
Getting In: 
Admission to the Kiteober Fest is free.
South Beach Seafood Week
October 22-26, 2019 Miami Beach
A fantastic, multi-day culinary event that celebrates South Florida's delectable seafood culture, this festival is a must-do for foodies. It also marks the kick off of Miami's stone crab season, so it's a great chance to be introduced to a local foodie favorite. Of course, it wouldn't be a festival without great drinks, live entertainment, and specialty kids' events! There's something for everyone at the South Beach Seafood Festival.
Getting In: 
Admission to the South Beach Seafood Festival is separately ticketed and is not included with the Go Miami® pass.
Miami Spice
August 1 - September 30, 2019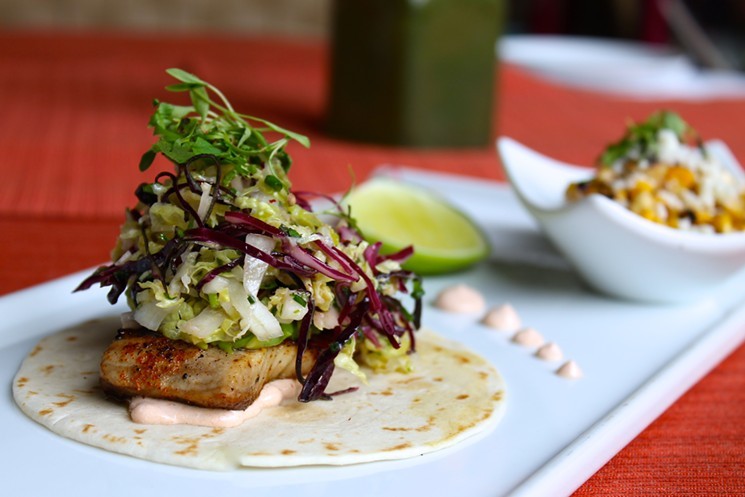 Another great event for the foodie in your life is Miami Spice Month. Much like Restaurant Weeks that take place throughout the country's most popular cities, Miami Spice is a two month celebration of Miami's culinary culture. Over 200 Miami restaurants participate in the celebration and offer discounted pre-fixe meals. Each pre-fixe menu is designed to give you a taste of the restaurants best dishes and showcase Miami's style. Getting in: No membership or sign-up require. Just check the restaurant you want to visit and make note of their pre-fixe menu schedule.
Miami Book Fair
November 17-24, 2019 Miami Dade College
Books, books, and more books -- what more could you ask for from a beloved book fair, now well into its 3rd decade? One of the most famous literary festivals in the country, the Miami Book Fair also offers author talks and signings, workshops, and tons of great special events. It's a must for lit lovers.
Getting In: 
Admission to the Miami Book Fair is separately ticketed and is not included with the Go Miami® pass. For more information about the event and to purchase tickets, please visit the
event website
.
A Few Other Fun Things to do this Fall
Pick your own pumpkin at the Coconut Grove Pumpkin Patch (in Peacock Park), and get carving!
Scope out any of the "tropical Oktoberfest" options that Miami offers, like the one at Fritz & Franz.
Enjoy some high-quality sports action with the NBA's Miami Heat.
Soak up the sun at a Marlins home game.
Take the time to enjoy the natural world at the now-temperate Fairchild Tropical Botanic Garden.
Hit up the beaches for greatly reduced crowds and more reasonable temps.
Lobster season officially begins August 6th and runs through March 31st. Head down to Key West (a day trip included with the Go Miami® pass), or stay local and do some snorkeling.
Let's Recap
So there's the rundown of the top things to do in Miami this fall. Whether you're celebrating the almost change of seasons with a street festival or just enjoying the Miami vibes, we're sure you'll find something to enjoy this autumn. And remember, you can save on combined admission on many of these popular attractions, tours, and more with the Go Miami® pass. Please note, some of the Fall events taking place mentioned in this post may be separately ticketed and not included with the Go Miami® pass.