Don't miss the best things to do in Miami. You can fill your days and nights with visits to incredible museums, tropical gardens, and historic sites, and still barely have scratched the surface. Or maybe you just want to just kick back at the beach with a podcast and soak up the sun. Trust us when we say that the possibilities are endless. No, really – we mean it. Drawing in 25 million visitors each year, Miami ranks as America's second most popular tourism hub – after New York, of course. Yep, I guess we could say that you'll never be bored here. Whether you're a first-timer or a seasoned visitor to the Magic City, you're sure to find something to suit your tastes. Not sure quite where to start? Well, luckily for you, we've done all of the heavy lifting here! We've spent a lot of time in the area and are sharing our favorite things to do in Miami. Keep scrolling to learn more. 
See the Sites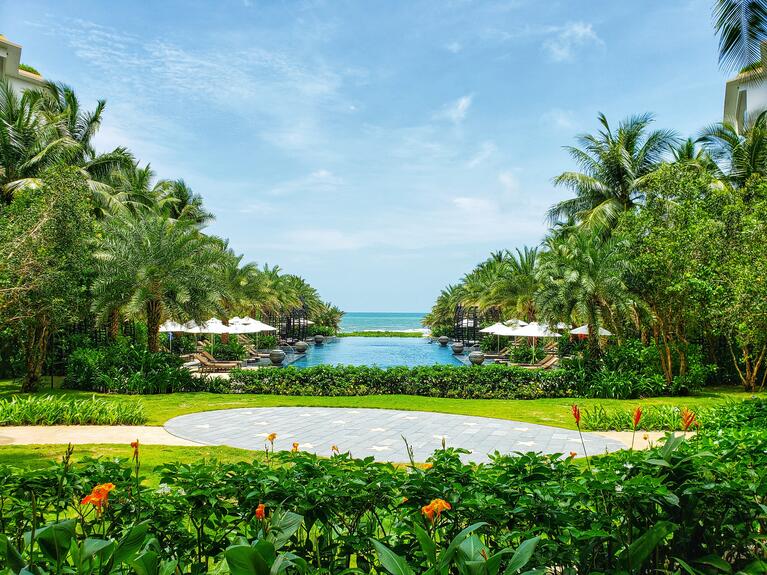 On January's hotter days, you'll be able to enjoy all of the fantastic outdoor attractions that the city has to offer. Around this time of the year, we recommend bringing a light jacket, just in case the weather decides to change up on you. If you're looking to enjoy the natural beauty of Miami, there's no better place to be than Fairchild Tropical Botanic Garden. No doubt one of the most beautiful spots in the city, Fairchild is considered amongst the best tropical gardens in the world. A sharp contrast to the hustle and bustle of the city, this quiet and serene space is brimming with all kinds of rare and exotic flora. Some are bold and vibrant, whilst others are small and delicate. Undeniably, all of them are a treat for the senses. In addition, this site is home to the largest palm collection in the United States. A total Instagrammer's dream, it would be easy to spend an entire day getting lost in this spectacular display of greenery. 
If you're an animal lover, this next item on our list will be right down your alley. Located just east of the city, Jungle Island is recognized as one of the oldest tourist attractions in the Miami area. Combining the beauty of Miami's tropical landscape with a jungle full of wonderful animals from near and far, this place is pretty much the perfect day out. Walking around this spacious and natural habitat, you'll be able to appreciate these beautiful creatures thriving happily in a safe and appropriate home for them. The site houses around 3, 000 critters, with over 1, 000 parrots (as the institute was formerly known as ''Parrot Jungle'').  For those who want to interact with the animals, you can visit the petting zoo, or catch feedings at certain times. In addition, the park is home to Parrot Cove Beach, Miami's only private beach. With so much to see and do, this place provides an extraordinary one-of-a-kind experience for you and your loved ones.  
Learn Something New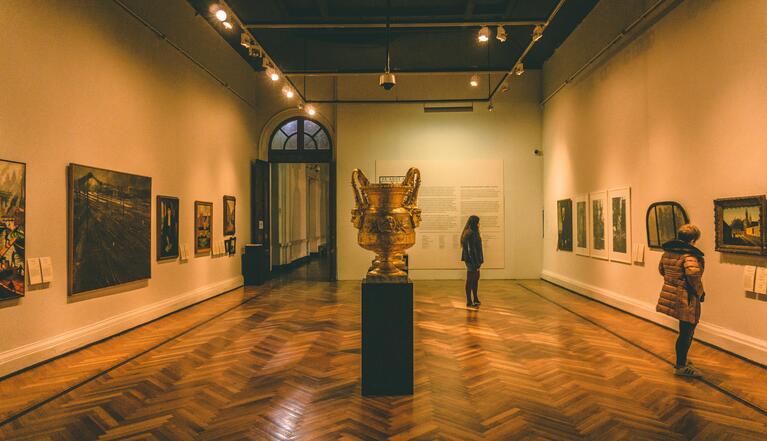 For those looking to learn about the history of the area, don't worry – we've got you covered! Built into Miami Beach's first synagogue, the Miami Jewish Museum seeks to cultivate interest in the cultural history of the area. As one of the most highly populated Jewish states in America, Florida has a long and storied Jewish history just waiting to be explored. Inside the interesting building, you'll be able to view a comprehensive collection of over 100, 000 artifacts, including historic photographs, documents, religious objects and artworks. The museum's core exhibit MOSAIC: Jewish Life in Florida, tells the story of nearly 250 years of the development of the community. In addition, the institution has a number of temporary exhibits which serve to preserve and interpret different periods of Jewish history. Thoroughly fascinating, we love this place because it's impossible to leave without having learned something new.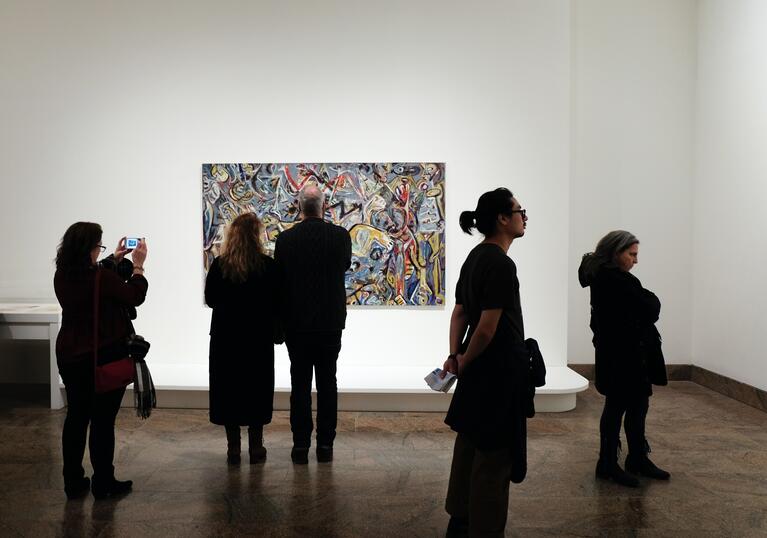 Though Miami is well known for its sugar-sand beaches and perennial sunshine, January is one of Florida's coldest months. Whilst that might not sound like much in an area with a subtropical climate, the city can definitely have some ''off days'' around this time of the year. Should a cloudy January day crop up on you, we recommend checking out one of Miami's wonderful cultural attractions. One of our ultimate favorite places in the city is Pérez Art Museum for its wonderful collection of contemporary art. Walking around the institute, you'll be able to enjoy an impressive collection of around 2,000 pieces, focusing on works from the Americas, Western Europe and Africa. Highlights include seminal pieces by Frank Stella, Dan Flavin, and Christo and Jeanne-Claude. The perfect stop for all art lovers, the institute provides a fantastic visual and cultural experience for those of all ages.  
Try Something Different

 
Those who come to Miami seeking something a little different will not be disappointed. No doubt one of the city's most unusual visitor attractions, Coral Castle has been baffling visitors for decades. The mystery surrounding the park begins with its creative process. Constructed out of 1, 100 tons of oolite limestone at a time when no modern construction technology was available, the sculptures bring up many questions. In fact, this site has long been the subject of many conspiracy theories, theorizing that artist Edward Leedskalnin used reverse magnetism or supernatural abilities to create the piece. Whilst nobody is ever quite sure how Coral Castle came to be, the outcome has remained a defining characteristic of the city ever since its opening in 1940. An undeniably mind-bending attraction, this spot is a total must-see. Don't forget to bring a camera so you can capture some snaps of this utterly unique site!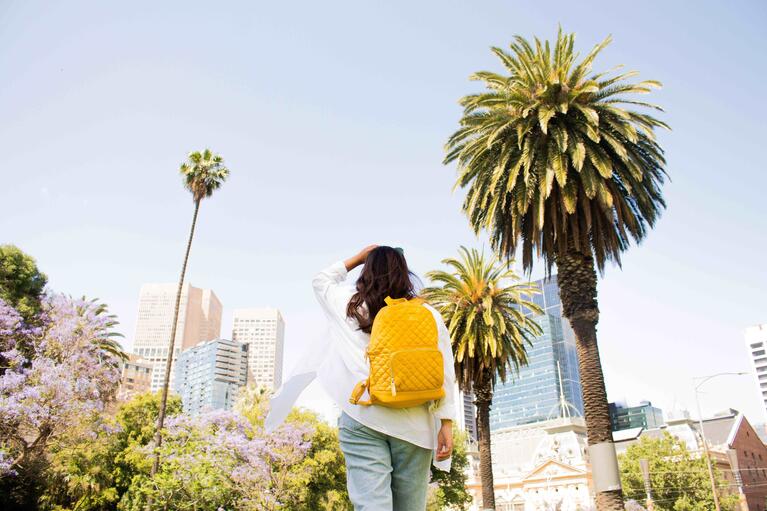 Well, what else can we say? Some places are popular for a reason, and Miami is definitely one of them! January is a fantastic time to visit since it'll still be warm enough to hit the beach and enjoy all of the city's best outdoor attractions, sans all of the crowds and humidity. You should also be able to find great deals on accommodation and travel around this time of the year.  So, what are you waiting for? Explore the city to its full potential with Go City's All-Inclusive Pass or Explorer Pass. If you'd like to know more, connect with us on Instagram and Facebook. With Go City, you can see more, for less.