There are countless reasons to visit Miami in the summertime. A quintessential Floridian beach city, the area is characterized by its palm-fringed shores, gentle surf and year-round beautiful weather.  Still, this place is no one-trick pony. More than 20 million people visit Miami each year, and they all go for something different. For nature lovers, Miami has some of the best botanical and zoological gardens in the United States. If art and culture is what you're after, you'll be spoilt for choice with fantastic cultural amenities and architectural sites. After dark, the city comes alive with waterside cocktail bars and rooftop hotspots to be enjoyed. Trust us when we say that the only problem you'll run into when deciding on fun things to do in Miami is narrowing down your options. So, grab your sunscreen and comfiest walking shoes and get ready to jot some things down! However you choose to enjoy your time in Miami, we're sure it'll be just great!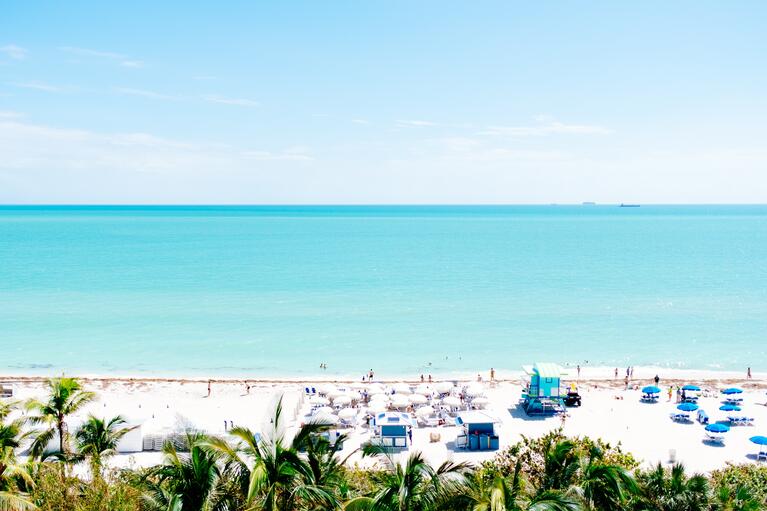 See the Sites
It's summertime and you're in Miami. So, what do you do? Go, to the beach, of course! Stretching for 3 miles offshore of the city, South Beach's white-sand shores and turquoise waters are famed as some of the area's most beautiful. If it all seems a little too familiar to you, it's because this particular outdoor attraction has appeared on just about every movie and TV show set in Miami. Amongst the various things to do here, you'll find that surfing, longboarding, paddle boarding and sailing are all popular activities. If you're looking to just relax on the beach, you'll be able to rent seats and umbrellas and just watch the world pass you by. As one of Miami's most popular tourist attractions, the area surrounding the beach is pretty interesting to explore – we suggest taking a stroll to enjoy the unique Art Deco architecture and fantastic eateries. We also recommend sticking around after dark to experience a taste of South Beach's legendary nightlife. A quintessential Miami attraction, this one is a total must-see. 
No matter what your age, seeing animals up close is always a captivating experience. As fascinating as it is fun, Jungle Island offers the chance for you to see and learn about animals from all over the globe in one place. Founded in 1936, Jungle Island is known for being one of the oldest tourist attractions in the Miami area.  Walking through the park, you'll be able to view around 3000 animals, with over 1000 varieties of parrots. Highlights include king vultures, African penguins, alligator snapping turtles, lemurs and more. For those who interact with the animals, this place offers experiences to satisfy this need, including animal feedings and a petting zoo. You'll also catch tours, keeper talks, and educational presentations throughout the park daily. In addition, there are cafes, stores, kid's playgrounds (and even a waterpark!) to be enjoyed. Combining the beauty of Miami's tropical landscape with rare and exotic animals, this place provides a fantastic educational experience to remember.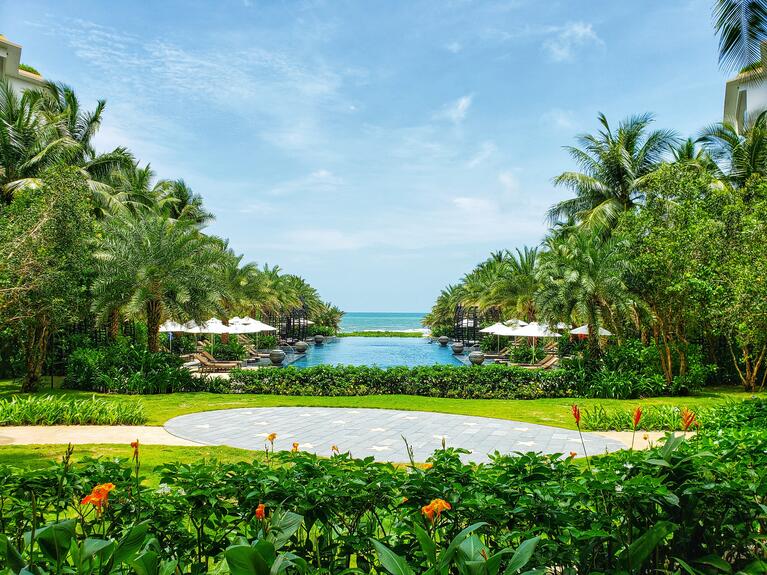 Find Interesting Activities
If you're looking to get in touch with Mother Nature, there's no better place to be than Miami. Aside from its beautiful beaches, the area is home to some wonderful botanical gardens thanks to its unique ecosystem and wonderful weather. Standing out for its expansive collection of rare and exotic plants, Fairchild Tropical Botanic Garden is one of the most interesting parks of its kind to visit in the United States. Covering over 83 acres, this quiet and serene green space showcases much of avid plant explorer David Fairchild's discoveries which he brought back from his travels. Walking through the park, you'll be able to enjoy carefully planted flower beds, shrubs, vines, trees, and much more. This landscape is also home to the largest palm collection in America, with over 500 species to see. A treasure trove of natural beauty and wonder, this spot is perfect for those looking for a relaxing way to enjoy the area. Don't forget to take your phone for this one, since you'll definitely want to capture some snaps of this outstanding excursion. 
Though Miami is perhaps best known for its great beaches and tropical greenery, there's a lot to see here for all types of travellers. Anybody looking for art and culture in the area will be pleasantly surprised by the city's unique offerings. A peculiar achievement defying all laws of physics, Coral Castle is most certainly one of the city's most distinctive attractions. Carved out of 1, 100 tons of megalithic stone in a time when no modern construction advances were available, the structure is most notable for the questions it brings up. Over the years, this piece has even become subject to many conspiracy theories, which postulate that the artist might have used reverse magnetism or supernatural abilities to make it. Whatever the case, the final result is well worth the visit for its incredible handiwork alone. Fascinating and beautiful, this unusual work of art tells the artist's story whilst retaining a little mystery.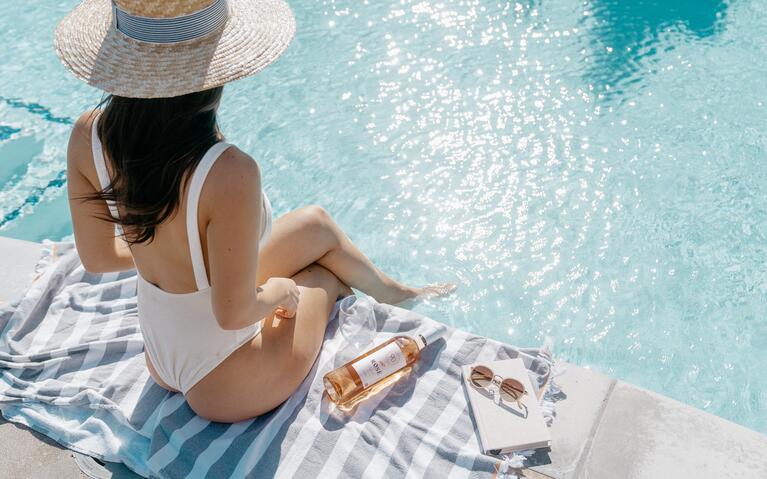 Relax!
June marks the beginning of hurricane season in Florida, making it pretty hot and humid throughout the month. Still, if you're looking to beat the heat, don't worry – we've got you covered! Great for those days when you just want to take it easy, the Venetian Pool is the perfect place for spending time with friends and family. Built into an old coral rock quarry and opened to the public in 1924, the pool has been a long-time favorite for visitors and locals alike. Filled with an impressive 820, 000 gallons of water from artesian wells, this is the largest freshwater pool in the United States. The pool starts at four feet, going deeper as you move further on, and there is a two-foot kiddie pool with a lifeguard station for little ones – so nobody is left out! The end wall has a grand waterfall, where you can feel the rush of fresh water over your face. If you're not much of a swimmer, you'll find a great sunning area where you can kick back and soak up those summer vibes. Fun, laid-back, and unique too, this place kind of has it all.   
There's nothing quite like Miami in the summertime. With a fantastic blend of nature and urban attractions, this place truly has it all. And now, you don't have to miss out – with our All-Inclusive Pass and Explorer Pass, you can find an exhaustive array of things to do, for cheaper. If you'd like to know more, connect with us on Instagram and Facebook. With Go City, you can see more, for less.