Planning a vacation to South Florida? Our local experts put together a helpful Miami neighborhoods guide so you can make the most of your time in Miami. We highlighted a handful of the top attractions, places to see, and which neighborhoods in Miami to visit during your vacation.
North Bay Village
Located between the mainland and Miami Beach in the beautiful Biscayne Bay is North Bay Village, home to many of Miami's top restaurants, fun nightlife, businesses, and more.
Things to Do in North Bay Village
Go on a cruise of Biscayne Bay for unique views of Miami or head mainland to check out local birdlife, including pelicans, osprey, herons, and more.
Take a food-themed tour of this area to sample the best local cuisine.
Try out a hop-on hop-off bus tour to really get a feel for the area.
Miami Beach
"Miami Beach" typically refers to the mid and northern part of the Miami beach area. This area is known as a tamer version of its southern neighbor, South Beach.
Things to Do in Miami Beach
Head to Lincoln Road Mall for a large, open-air selection of shops and lots of options for dining al fresco at the many restaurants and cafés.
Check out the Bass Museum of Art housed in one of the historic Art Deco buildings. This museum is home to a unique collection of artwork from 4 continents from a span of 500 years.
South Beach (Miami's Historic Art Deco District)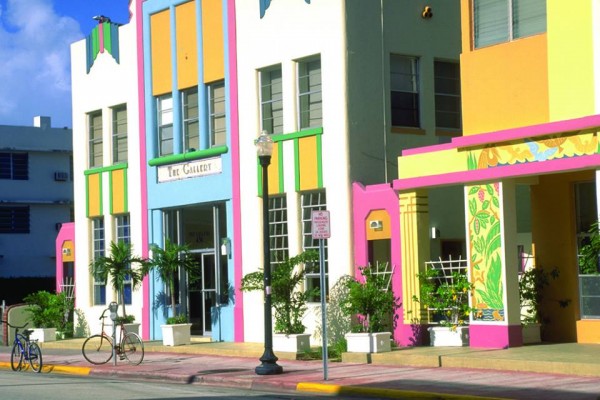 Though technically part of Miami Beach, South Beach is known for its pristine beaches, famous Art Deco architecture, upscale shopping venues, and active nightlife scene. Below are a few ideas for fun activities - check out our post on things to do in South Beach for even more ideas.
Things to Do in South Beach
Get a little museum culture in at the World Erotic Museum or the Jewish Museum of Florida.
Fans of Art Deco architecture and the Roaring 20's can go on a guided walking tour of the largest concentration of Art Deco buildings in the world.
Adventure-seekers will enjoy getting to know the area by bike with a full day rental right in South Beach.
Spend a few hours or a whole day at Nikki Beach, a beach club that specializes in entertainment, dining, music, fashion, film, and art.
Hit up the clubs.
For a classic poolside club experience, head over to Clevelander on Ocean Drive.
Watson Island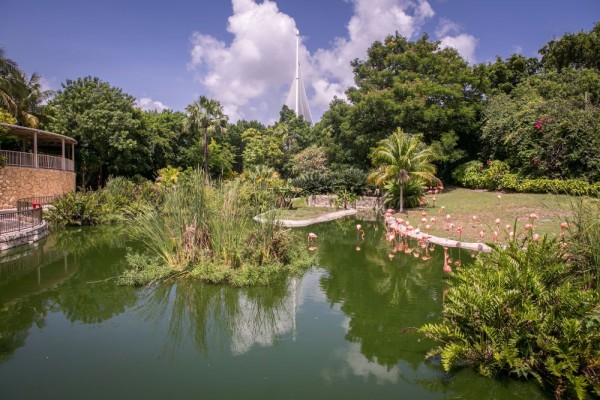 Watson Island is a popular tourist destination, as it is home to two fun attractions. Head to Jungle Island for a day of family fun and discovery at the must-see zoological experience and then spend some time at the Miami Children's Museum, a fun and interactive learning environment for kids.
Miami Design District
This tiny but diverse neighborhood is filled with galleries, shops, workshops, and a handful of tasty restaurants. A visit here is a must for the artsy folks.
Things to Do in the Miami Design District
Explore the latest and greatest in recent artistic developments at the Institute of Contemporary Art, Miami.
Shop for the new centerpiece of your home at the many galleries scattered throughout this neighborhood.
Head just a little bit south to hit up the Shops at Midtown Miami.
Downtown and Coral Way
Downtown Miami is a popular destination for shopping, some of Miami's top attractions, and is home to Miami's financial district.
Things to Do in Downtown Miami & Coral Way
Catch a basketball game and root for the home team, the Miami Heat, at the American Airlines Arena. Or, watch the game at a sports bar nearby.
Browse the expansive artwork collection at the waterfront Pérez Art Museum in Museum Park.
Another great Museum Park option is the Phillip & Patricia Frost Museum of Science -- kids will love it.
Get in a little shopping at the Bayside Marketplace and Marina, an outdoor shopping mall.
Go for a walk through the trails at the waterfront greens of Bayfront Park.
Head a little south of Downtown to Coral Way and spend some time at the beautiful villa-turned-National-Historic-Landmark, Vizcaya Museum and Gardens.
While you're there, check out the American Museum of the Cuban Diaspora, an important accounting of the vibrant Cuban influence on historic and modern Miami.
Little Havana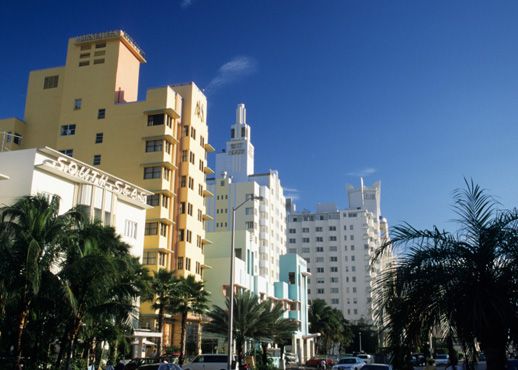 When you visit Little Havana in Miami, you'll think you're in Havana, Cuba. This Cuban neighborhood of Miami is decorated with colorful artwork, authentic Cuban food stands and restaurants, and lots of Cuban culture.
Things to Do in Little Havana
Take in a game at Marlins Park; baseball fans will relish the opportunity to cross another stadium off the list.
Learn more about important Miami/American history at the Bay of Pigs Museum and Library, staffed by actual veterans.
Soak up even more Cuban and Cuban-American culture with a visit to the Cubaocho Museum and Performing Arts Center.
Virginia Key & Key Biscayne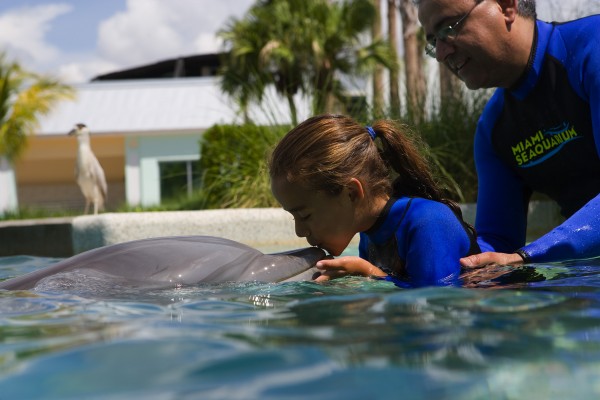 Though technically not part of the Florida Keys, Virginia Key and Key Biscayne are popular destinations for snow birds and tourists.
Things to Do in Virginia Key & Key Biscayne
Head to the popular Miami Seaquarium and catch some exciting shows, exhibits, and educational presentations. After exploring the Miami Seaquarium, take a stroll through the historic Virginia Key Beach Park for some beautiful scenery.
Check out some of Miami's most sought-after real estate in Key Biscayne, a popular destination for retirees. Key Biscayne has some of Miami's best (and often less crowded) public beaches.
Save on Attraction Admission in Miami Neighborhoods
Hit up a couple of these neighborhoods, or try to see them all, on your fun-filled Miami vacation. Whatever you choose to fill your time with, we know you'll have a blast. Just don't forget to save on attraction admission with a Miami attractions pass, which can help save you up to 55% versus paying at the gate.