When it comes to a South Florida vacation, there's one destination you can't beat! Miami is a top destination for families from all over. Whether you have young children or teenagers, you'll be able to find fun activities and attractions your whole family will love. Miami can be a great choice for budget-minded travelers, especially when you use a Go Miami Card, which makes visiting Miami on a budget a breeze.
Save on Admission to Tourist Attractions
Admission to many of these Miami tourist attractions and are included on the Go Miami Card. Go Miami Cards give you the flexibility to choose as you go from dozens of top attractions to create a vacation tailored to your family's interests. See all available passes, attractions & prices – Learn more. A few of the attractions include:
Miami Seaquarium
Hop On Hop Off Bus Tour
Key West Day Trip from Miami
Duck Tours South Beach
and more!
Top Attractions to Visit for a Budget Friendly Trip
Miami Seaquarium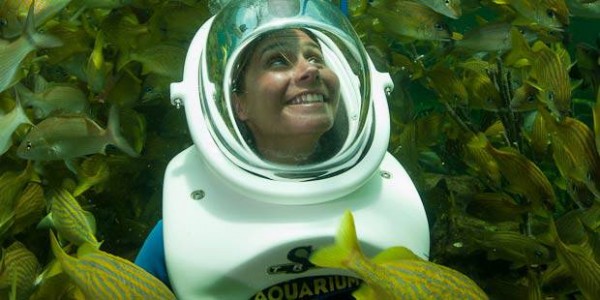 If you have kids, you absolutely have to go to Miami Seaquarium. Regardless of age, everyone loves Miami Seaquarium. As soon as you walk in your kids will begin learning about fishes, sea mammals, and other sea animals. You and your family can enjoy the fun and educational shows! But beware! If you're sitting in the front 3 rows, you're bound to get wet! Luckily, your kids will LOVE THAT! Getting In: Miami Seaquarium tickets are included on the Go Miami Card.
Hop On Hop Off Bus Tour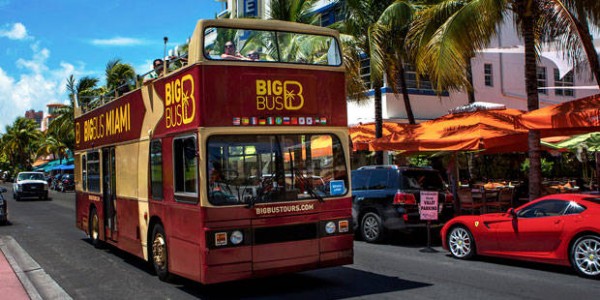 Forget about sitting on a tour just "looking" at all of the Miami, instead, EXPERIENCE Miami! Hop on Hop Off Bus Tour will drive to and tell you about some of the most exciting places in Miami. The bus also stops and gives you, your family, and all tour guests to get down and enjoy sightseeing. Getting In: Hop On Hop Off Big Bus Miami Bus Tour tickets are included on the Go Miami Card.
Key West Day Trip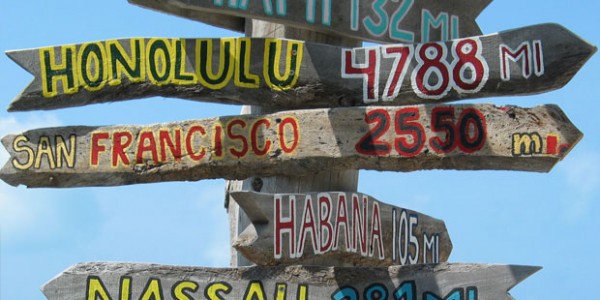 If you haven't been to the Keys yet, you've been missing out! Key West Day Trip will take you and your family from Miami out to Key West and you'll get to spend most of the day sightseeing and experiencing everything Key West has to offer. Along with the trip ticket, you can upgrade and go on a glass-bottom boat, go snorkeling, or go parasailing! Getting In: Key West Day Trip from Miami tickets are included on the Go Miami Card.
Biscayne Bay Sightseeing Boat Cruise
If you've had an adventure-filled vacation and want a little time to relax and enjoy the sights (without having to walk around the city), Biscayne Bay Sightseeing Boat Cruise is the perfect attraction for you! You'll get to tour around the beautiful Biscayne Bay and the Venetian Islands all while enjoying some refreshments and delicious food. Along with seeing the beautiful sights of Miami, you'll also get to see some celebrity homes! Getting In: Biscayne Bay Sightseeing Boat Cruise tickets are included on the Go Miami Card.
Duck Tours South Beach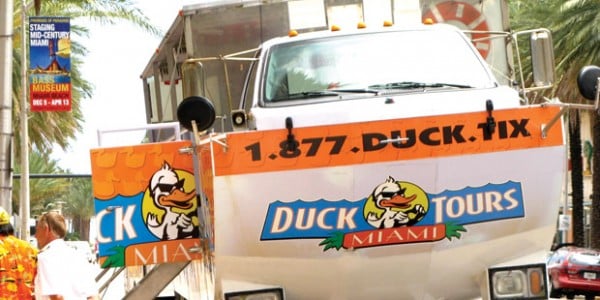 Duck Tours South Beach is unlike any tour you've ever been on! You and your family will get to see the sights of South Beach on land AND on water! The Duck Tours vehicle has 4 wheels to drive on land and is also a boat, which makes these tours double the fun. You and your family will be blown away, especially your kids. Getting In: Duck Tours South Beach tickets are included on the Go Miami Card. These attractions are all a must-see, so don't let your family miss out!
Fun Options to Visit During Your Trip:
There are delicious restaurants, historic sites, and museums, and the weather is almost always perfect for a day out! Here are a few other family-fun ideas you can enjoy with your family: Everglades National Park - If you and your family love nature, Everglades National Park is a perfect place for all of you! This national park has hiking paths, biking paths, picnic areas, fishing areas, and so much more. Your family will get to enjoy the beautiful scenery; they'll get to see a wide variety of birds as well as other wildlife. Lion Country Safari - Lion Country Safari is the only drive-through safari in all of Florida. You and your family can have close encounters with over 900 animals of various species! It's the type of experience your kids will always remember. There's even a petting zoo that younger kids LOVE! Along with the petting zoo and drive-through safari, Lion Country Safari has a walk-through amusement park that the whole family can enjoy!
Free Activities for a Budget Friendly Vacation
The Beaches - If you're visiting Miami on a budget, you can't forget to take advantage of the free activities! There are beaches you can go to and soak up the Florida sun. Biscayne National Park -  You could also head to Biscayne National Park and take a boat out to the offshore barrier reefs. Big Night in Little Haiti - If you're in Miami during the 3rd Friday of any month, head to Big Night in Little Haiti and enjoy a family-friendly environment with food, art, music, and culture! If your family loves art, head over to Wynwood and enjoy their public art. Enjoy the Downtown Public Art - If you go to Wynwood during the second Saturday of any month you'll get to experience Art Walk and see artists creating art live for free. Please keep in mind some Wynwood art may not all be family-friendly. South Pointe Park - South Point Park is also a great place to enjoy for free. Located in the Southernmost part of Miami Beach, South Point Park features a beautiful family-friendly beach, a small interactive kid's water area, and has walking paths. No matter what activities or attractions you decide to experience, just remember the most important thing, have fun with your family!
How to Save Money When Visiting Miami on a Budget
Going on a family vacation can get costly quick, but it doesn't have to. Here are a few tips that will help you save money next time you are visiting Miami on a budget: Plan Ahead - If you're visiting Miami on a budget, make sure you plan ahead. That will allow you to make the most out of your time and vacation budget. Determine how many days you'll be there, then give yourself a budget for each day based on your vacationing budget. *Side note: Always leave a little money for emergencies. Make a List – Put together a list of all of the attractions and activities your family wants to explore. Use this list to determine where you have time to visit and coordinate so that you can go to more than one place per day. Use a Go Miami Card – A Go Miami Card allows you to visit dozens of popular attractions all for one low price, so you know you won't be going over your budget. Pack Your Own Lunches – If your family is on a tight vacation budget you may want to consider packing your own lunches instead of eating at restaurants. Sandwiches can stay in a lunchbox for most of the day without going bad and you can even freeze a bunch of juice pouches to keep them cold all day long, and use them to keep other food in your cooler cold. By following these tips you can spend money time enjoying your vacation, instead of worrying about how much money you have left in your bank account.
Let's Recap on Visiting Miami on a Budget
There you go - a few great recommendations for things to do when visiting Miami on a budget. Remember, many of these great budget friendly attraction options and more are included on the Go Miami Card, where you can save up to 55% on combined admission vs paying at the gate. So when you are planning your trip, consider including some of these options to your Miami vacation itinerary.