Known for its beautiful white-sand beaches and perennially sunny disposition, Miami is one of the most popular tourist destinations in the whole of the American south. September is a fantastic time to visit since it will be hot enough to enjoy all of the city's wonderful outdoor attractions to their fullest. Still, Miami is much more than just a place for beach bunnies to wash their feet in the sand.  From fantastic cultural amenities and hidden gems to great shopping opportunities and dining, the city has so much to offer for all types of travellers. If you're planning to make a trip to Miami, and aren't quite sure where to start, don't worry – that's where we come in. We've spent a lot of time in the city and are sharing some of our favorite things to do in the area. Let's dive in!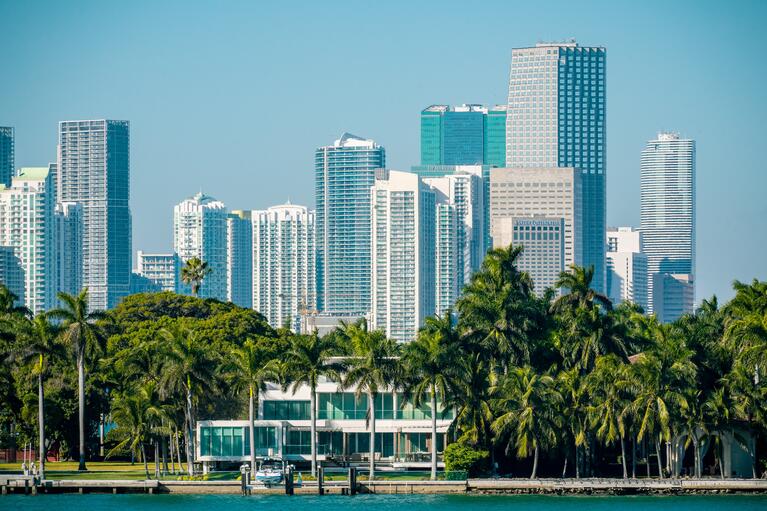 See the Sites
Since Florida is well-recognized for its unusual subtropical climate and beautiful greenery, it only makes sense to visit one of the area's wonderful botanical gardens. Standing out for its expansive collection of rare and exotic plants, Fairchild Tropical Botanic Garden is recognized as one of the best parks of its kind. Established and opened to the public in 1938, this space works to showcase the unique collection of keen botanist David Fairchild, which was brought back from his travels. Throughout his lifetime, Fairchild brought over 200, 000 specimens back to the United States – many of which grow in the garden. Walking through the space, you'll be able to enjoy a wonderful mixture of local and native flora. In addition, the site is home to the largest palm collection in America. Beautifully landscaped and meticulously cared for, each display is a total sight to behold. No doubt one of the most breathtaking places in all of Miami, this wonderful treasure trove of natural beauty is a total must-see. 
If you're looking for something a little different, don't worry – we've got you covered! Ranking way up high on our travel bucket list, Coral Castle is a great way to enjoy the fresh air and culture of the city at the same time. Sat just off the South Dixie Highway, this unique historic attraction draws in visitors for its beautiful handiwork as well as the mystery surrounding it. Built out of 1,100 tons of oolite limestone in a time when no modern construction advances were available, nobody is quite sure how the artist created this piece. As a result, this sculpture garden is not only a beautiful art piece but a weird and wonderful accomplishment that continues to stump its visitors. Though it has been decades since the artist's passing, scientists, engineers and scholars still debate Leedskalnin's creative process. Undoubtedly one-of-a-kind, this popular attraction is no doubt one of the most interesting stops in the city. 
Find Interesting Activities
September has always been one of Miami's hottest months. For those who have trouble dealing with all the heat and humidity, the city has plenty of great indoor activities to offer to keep you cool. If you're looking for art and culture in the Magic City, Miami's museums are the perfect place to take refuge from the heat and soak up some knowledge at the same time. Just downtown, you'll find the Pérez Art Museum, specializing in 20th- and 21st-century art from the Americas, Western Europe and Africa. Walking through the establishment, you'll be able to enjoy a comprehensive collection of over 2,000 works covering a wide variety of styles. Highlights include seminal pieces by Frank Stella, Dan Flavin, and Christo and Jeanne-Claude. Both fun and interesting, the institute works to provide a fantastic educational experience for those of all ages.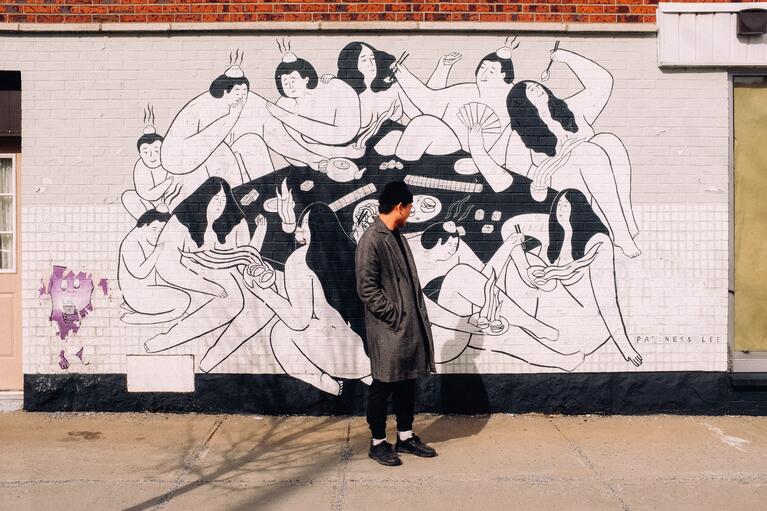 Though Miami is known for all of its glitz and glamor, the city has a grungier side that's well worth checking out. Situated in the city's coolest neighborhood, is a fantastic outdoor street museum showcasing bold and colorful works from some of the world's finest graffiti artists. Spanning over 80, 000 square feet of wall space, the space works to spotlight alternative artists. At Wynwood Walls, you'll see realist, surrealist, and pop art all in one space. To gain further insight into the artists and styles which are shown here, look for guided tours of the area. Since this spot is always transforming itself, you can visit over and over again and still be blown away each time. Don't forget to bring a camera to catch some snaps of the incredible pieces! 
Relax!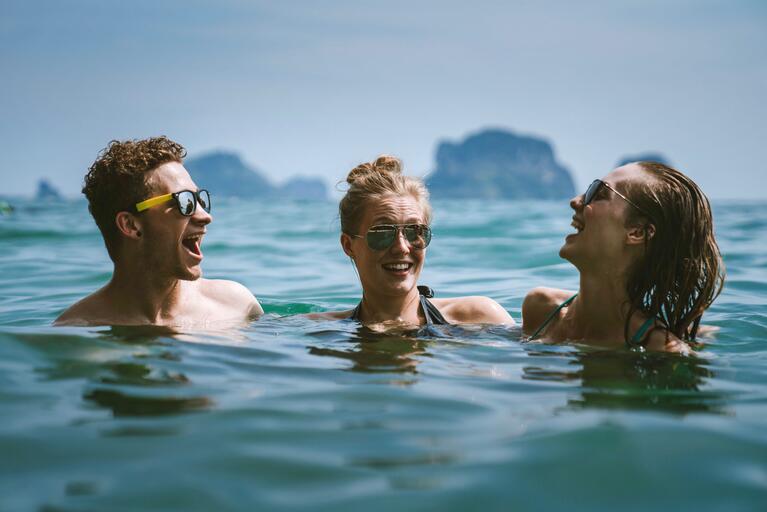 With daily high temperatures rarely falling below the mid-80s, September would be a great month for hitting the beach. Whilst Miami is home to a great number of legendary beaches, our favorite is always South Beach for its soft turquoise surf and sugar-sand shores. With a long history of glitz and glam, this beach is well known for drawing in visitors with its picturesque views. You might see modelling shoots whilst walking along the sand, or even recognize it from one of your favorite TV shows. Amongst the various things to do here, surfing, paddle boarding, longboarding, and sailing are all popular choices. A total crowd-pleaser, this place has long served as one of the city's most beloved visitor attractions not only for its crystal-clear waters but also because of the area in which it is situated. Venture a little off from its pristine shores to enjoy fantastic Art Deco architecture and tempting eateries close by. We also recommend staying in the area come nightfall, since South Beach is a total hub for exciting nightlife hotspots. We think it's safe to say that you'll never be bored at South Beach.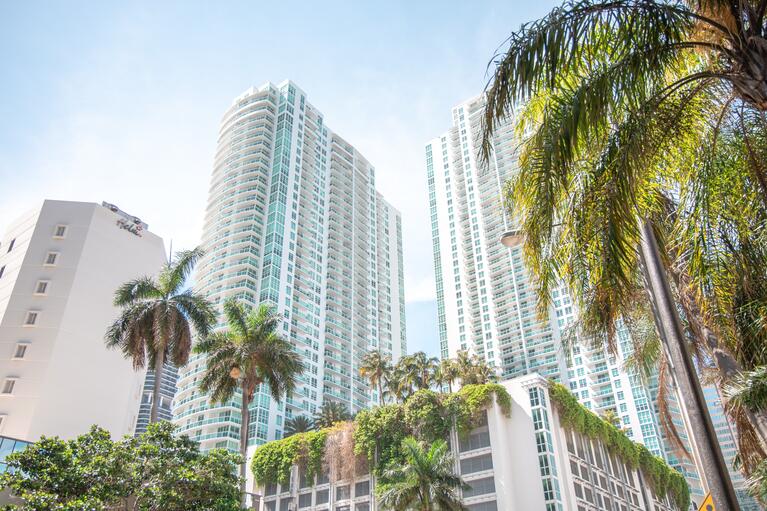 Forever fun and bursting with life, there's no place quite like Miami. Once the heat cranks up, you'll find tourists soaking up the sun and exploring the boardwalk at South Beach. Still, there are so many things to do in September, that it's difficult to count. From interesting museums and historic sites to wonderful tropical gardens and outdoor exhibits, the city has a little something to offer everybody. Explore the city to its full potential with Go City's All-Inclusive Pass or Explorer Pass. If you'd like to know more, connect with us on Instagram and Facebook. With Go City, you can see more, for less.