Miami is a wonderful spring destination. Temperatures are warm without being overly hot or humid, yet lines are shorter and major attractions have less traffic. If you're looking for things to do in Miami in spring, check out our list of some of the best activities and attractions, including...
Miami Seaquarium
Zoo Miami
Hop-On Hop-Off Big Bus Miami
Pérez Art Museum
Art Deco Walking Tour
Everglades Airboat Tour
Miami Children's Museum
Key West Day Trip
Miami Seaquarium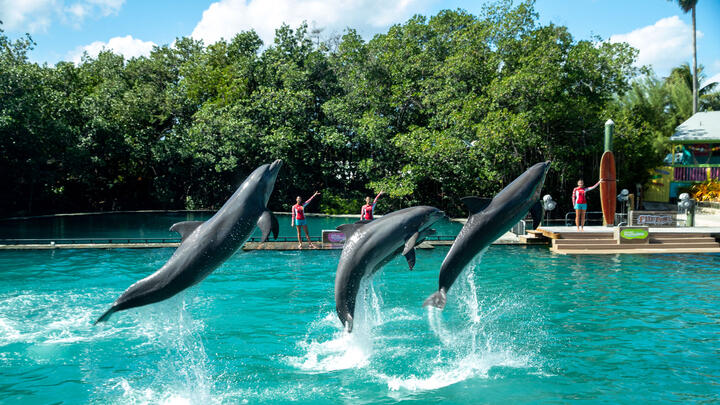 The Miami Seaquarium is the place to go for aquatic encounters in Miami. See rescued marine life from around the globe, and learn all about the institutions's conservation and rehabilitation efforts. You'll see whales, penguins, sea lions, and much more! 
Some highlights of their exhibits include animal shows, educational exhibits, and informative presentations. Be sure to catch the Top Deck Dolphin Show, where you'll see dolphins performing impressive acrobatics as they leap and roll through the air and water. 
Zoo Miami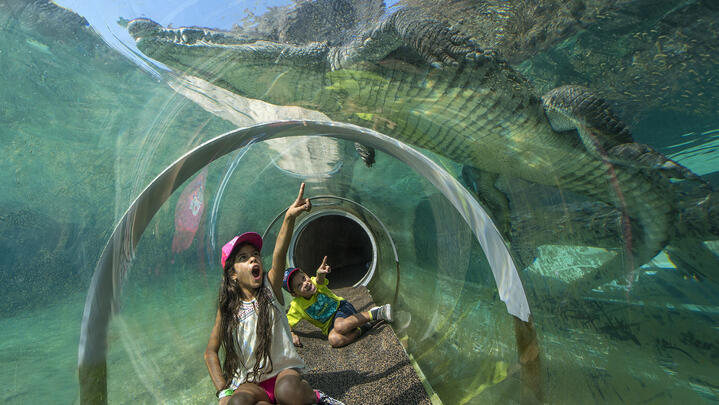 Another lovely spring option for animal lovers is Zoo Miami. It's a wonderland filled with critters big and small, several of which are rare or endangered. Be sure to check out the  "Florida: Mission Everglades" exhibit, which focuses specifically on the animal life and conservation of Florida's wildest spots, and is a must-see for any gator fans!
There's also the chance to watch feedings and go to zookeeper talks where you can learn all about the zoo's conservation efforts and get a glimpse of daily life at the zoo. 
Tour the City with Big Bus Miami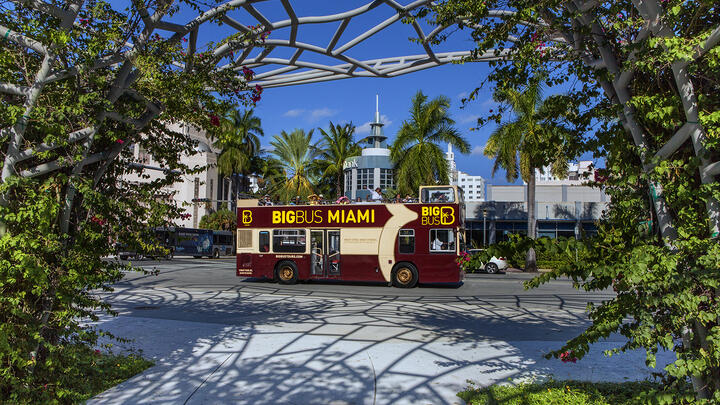 It's especially important for first-time visitors to Miami to get a real feel for the city. Jumping on a Hop-On Hop-Off Big Bus Miami tour is a great idea to really see the top sights, neighbourhoods and landmarks throughtout the city.  A few top attractions you'll see on this tour include the Freedom Tower, the Vizcaya Museum, and many more.
Opt for a hop-on hop-off option that gives you the maximum flexibility to see exactly what you want and to explore at your own pace; hop-off and take as long as you like exploring the city's landmarks and simply hop-on again to continue your guided tour of Miami.
Visit the Pérez Art Museum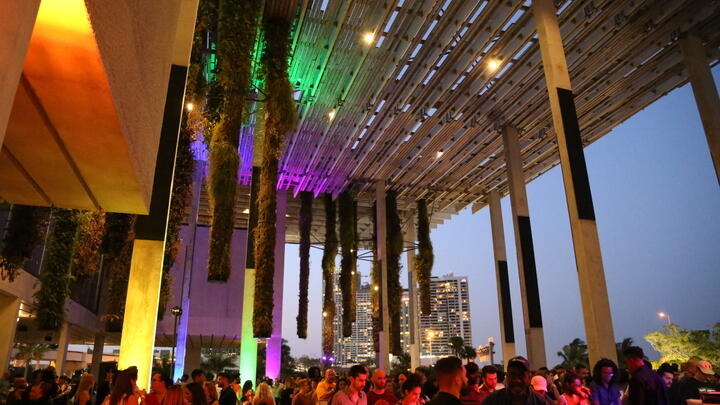 Miami's favorite museum is the Pérez Art Museum. It's a delightful destination filled with exciting regular and temporary exhibits, all with a focus on international and local art. They specifically focus on modern and contemporary art, but it's all got a special international flair – just like Miami itself.
Make the most of your visit with a guided tour of the museum lead by experts who will show you all the best bits and if you're with kids, don't forget to ask for a family pack that's full of exciting goodies to keep them entertained whilst you take it all in. You'll also get phenomenal views of Biscayne Bay from this institution, so it's a worthwhile place to visit just for the sightseeing component, too. 
Take an Art Deco Walking Tour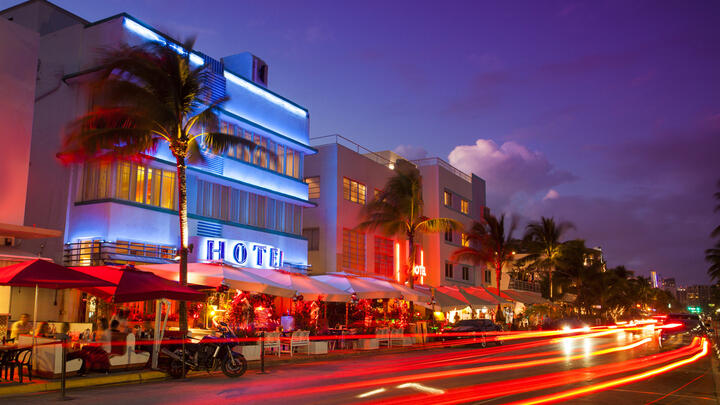 Another spring activity for the cultural traveler, an Art Deco Walking Tour is a fun and low-key way to tour some of the city's most impressive Art Deco architecture, from historic theaters to hotels. Pop into the Art Deco Museum whilst you're here, where you can take a closer look at the history and preservation of the Miami Beach Architectural Historic District.
This tour provides plenty of great photo opportunities, too! It's also a fun experience that allows you to see the highlights of the city the way many locals do, without the distancing of a tour bus. 
Hop Aboard an Everglades Tour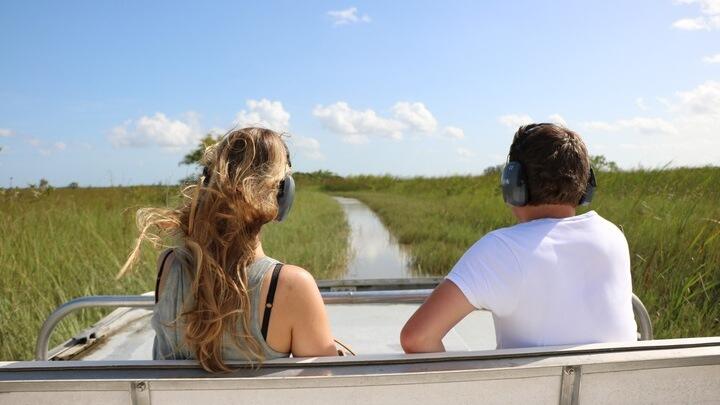 From sawgrass to swampland, the Everglades have some pretty stunning views of their own to offer. If you're interested in exploring this marvelous (and massive!) National Park, an airboat tour is a great way to get around.
To kick off your alligator adventure, take a visit to the Everglades Alligator Farm – home to over 2,000 alligators. Here you can get involved with shows, talks and feedings before hopping on an airboat tour with your guide. Keep an eye out for those iconic gators, as you're sure to see several! Just be careful not to lean too far over the edge of the boat... 
Miami Children's Museum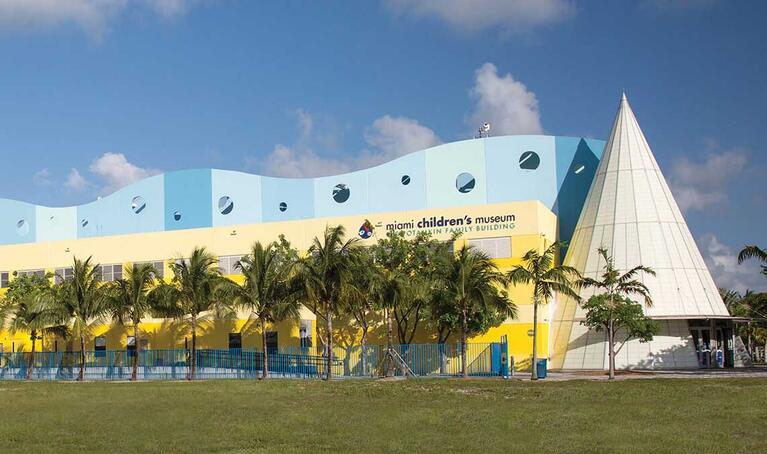 For those visiting Miami with kids, the exciting and fascinating Miami Children's Museum is a must. With numerous interactive exhibits that focus on everything from the natural world to global culture, there's something for all interests at this family favorite attraction. 

The educational exhibits, such as the Music Makers Studio, Pet Central and the Construction Zone, will provide hours of entertainment for kids of all ages, so be sure to pop this one onto your spring vacation itinerary. 
Key West Day Trip
Even if spring break has passed you by, you can still enjoy a spring vacation that evokes those carefree vibes and sunny skies. Take a day trip to Key West, the southernmost point of continental U.S.A, and enjoy what the famed little island has to offer.
Tour historic homes, enjoy watersports of all kinds and scope out charming little restaurants and shops galore. Then, hop back on the bus for the trek back to Miami. It couldn't be easier, or more fun! 
Save on Springtime Activities in Miami
Did you miss anything from your spring vacation itinerary? Here, we've put together just a few ideas of things to do in Miami in the spring. 
Regular admission to a number of these attractions are available with a pass for Miami by Go City®. Choose as you go from top visited attractions and save on combined admission vs paying at the gate. Learn more about our Miami passes, attractions and prices.