Orlando and Miami are the two most popular cities in Florida for tourists, and each has its own unique appeal. Some people visit both on a longer road trip-style vacation. But sometimes you only have the time or resources to tackle one.  If you're trying to choose between Orlando and Miami for your next United States vacation, we'll help you out. We've pulled together a list comparing the major attractions in each city. They both have tours, cruises, museums, and historic sites. See which piques your interest the most, and then learn how to save on your Florida vacation.
Animal Attractions
Both Miami and Orlando are known for their animal attractions, with several zoos and aquariums located in each. Because of the proximity of the Everglades, you'll also find gators aplenty in either city. 
Miami has a wide variety of animal attractions, from a unique aquarium to an amazing safari experience. Here are a few.
Miami Seaquarium. This is a

n engaging aquatic park with a specific focus on sea creatures. the

Miami Seaquarium

features everything from playful dolphin shows to shark feedings to special animal encounters. They're also known for their conservation efforts.

Jungle Island.

This modestly-sized zoological park is big on fun. See a variety of creatures from around the world at

Jungle Island

, where everything focuses on learning about the animal world through play and exploration. Check out our guide to Jungle Island before you go.
Lion Country Safari.

Actually a decent distance north of Miami but closer than Orlando,

Lion Country Safari

brings the experience of the African savanna to southern Florida. It's a drive-through safari with opportunities to photograph and feed the animals. 
Orlando also boasts a number of aquariums and even a gator park.
SEA LIFE Aquarium Orlando.

Part of the

SEA LIFE Aquarium

family, this Orlando outpost offers a series of themed rooms that feature in total more than 5,000 sea creatures. Don't miss the 360-degree ocean tunnel, where you can actually see the animals swim overhead. Check out our guide to SEA LIFE Aquarium Orlando before visiting.
Gatorland.

Known as the Alligator Capital of the World,

Gatorland

is the only place in Florida where it's all gators, all the time. Their 110-acre park features other native Florida critters, too, but the gators and their astonishing performances are the real draw. We have some top tips for visiting Gatorland.
Florida Aquarium.

Found in nearby Tampa, the

Florida Aquarium

is a massive attraction with over 7,000 aquatic plants and animals on display. Especially popular areas include the Wetlands Trail, Bays & Beaches, and Dragons Down Under.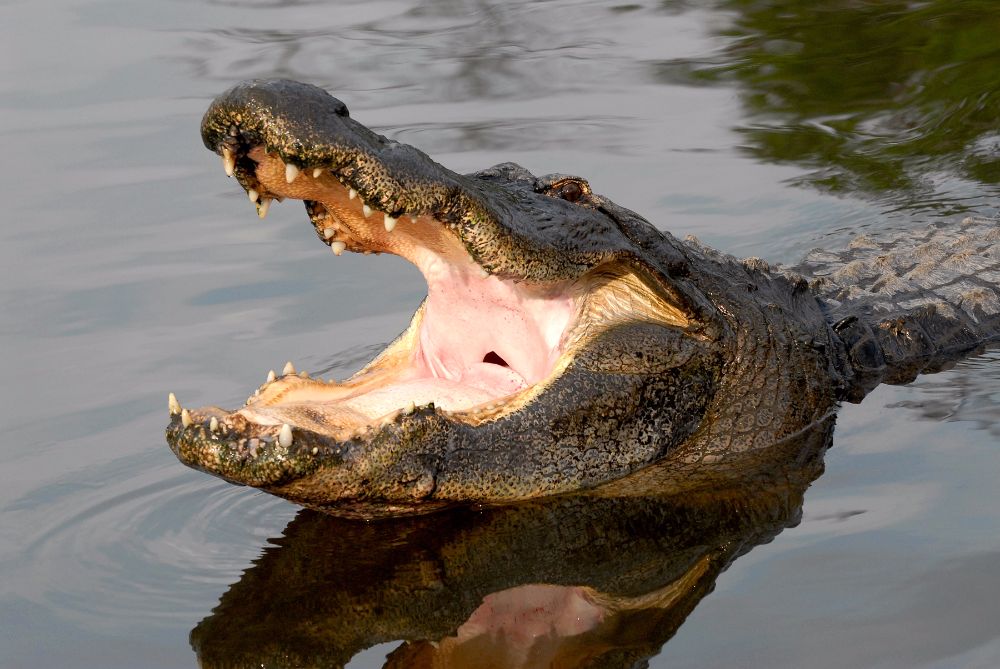 Museums
Miami and Orlando boast a number of top museums, several of which are world-renowned. A few are free or inexpensive, too, making a multi-museum vacation a budget-friendly option. These are our favorite museums in each city.
Miami museums encapsulate a wide variety of interests and subjects.
Pérez Art Museum Miami.

Also known as

PAMM

, this world-class art museum showcases artwork from local and global artists with a particular focus on international inspiration and Miami influence.  

Miami Children's Museum. This is a

n immensely popular museum with little ones. the

Miami Children's Museum

offers hours of play, learning, and exploring. Explore all 14 interactive exhibits to make a day of it. 

ARTECHOUSE Miami.

One of the most distinctive museum-like experiences you'll ever enjoy,

ARTECHOUSE Miami

is a dazzling interplay of light and sound, concept and execution, and ever-changing exhibits. 

Vizcaya Museum & Gardens.

Immerse yourself in this gorgeous historic home and accompanying grounds, filled with lush flora and carefully tended displays. Inside the home is a curated collection of art and artifacts to peruse as you marvel at the architecture.

Frost Museum of Science.

One of the most interactive science museums in the region, the Frost Museum of Science is all about learning by doing. There are exhibits on weather and climate, wildlife, and natural phenomena, among others.
Orlando museums are no less diverse, with options like:
Kennedy Space Center.

Arguably one of the most historically significant sites in all of Florida, the

Kennedy Space Center

is today both a place for visitors to learn about the history of the American space program and a working facility.

Madame Tussauds Orlando.

A wax museum chain that's beloved by millions across the globe,

Madame Tussauds

in Orlando is a must-visit attraction for any fan of celebrities, pop culture, or history. 

Titanic: The Artifact Exhibition.

Fans of the film or those interested in seafaring history will appreciate the impressive collection of objects and artifacts from the tragedy that has been collected together in

Titanic: The Artifact Exhibition

. 

American Police Hall of Fame.

Learn about the history and heritage of the United States police forces at the

American Police Hall of Fame

. It's a good place to visit for any who is interested in pursuing a career in law enforcement, too. 

Mennello Museum of American Art.

Art lovers will want to check out this unique institution. The basis of its collections is a large body of work by Earl Cunningham. However, it also has broader holdings of painting and sculpture.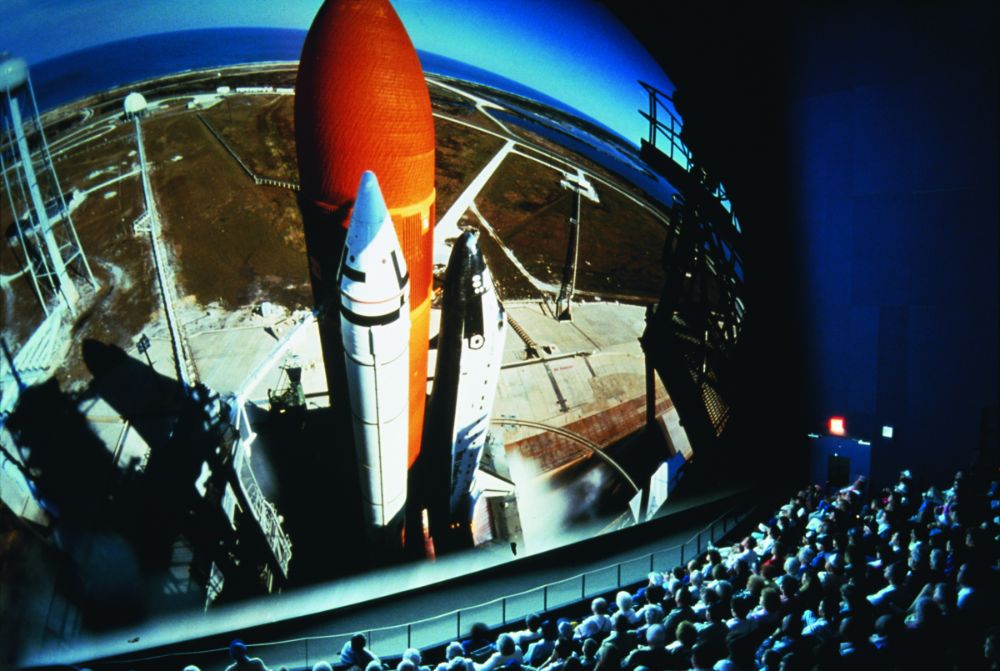 Tours & Cruises
Orlando and Miami are each enticing cities with much to explore for the curious traveler. You can opt for a bus tour, a scenic boat ride, or an exhilarating cruise. See how each city stacks up.
Miami has plenty of water-borne activities, although you'll also find a comprehensive bus tour.
Orlando also boasts both bus tours and cruises. 
City of Orlando Tour.

A lengthy tour of the entire city and surrounding area, the

City of Orlando Tour

is an ideal introduction to the city for first-time visitors. It highlights spots like Lake Eola, Celebration Town, and more.

Winter Park Scenic Boat Tour.

Located in the nearby suburb of Winter Park, this

scenic boat tour

is an excellent way to see a lot of the city and this charming little neighborhood, too.

 

 

Dolphin Racer Speedboat Cruise.

This exhilarating speedboat cruise is actually run out of St. Petersburg, a moderate drive from Orlando proper. Enjoy the sights and sounds of the Gulf of Mexico on your way to meet playful pods of dolphins. 
While this comparative list could do go on forever, we'll wrap it up with a few more observations.  As far as kid-centric attractions go, Orlando has not only LEGOLAND® Florida and Universal Orlando Resort, but, of course, the Disney properties. Miami has the above-mentioned Miami Children's Museum, and many smaller attractions suitable for little ones.  Interested in checking out the local cuisine? The culinary scene is going to lean somewhat towards Cuban and Latin American flavors in Miami. Orlando is fairly representative of any large city with everything from sushi and noodles to tacos and pizza. Orlando also boasts the Wheel at ICON Park, an observation wheel right on the tourist haven of International Drive. Miami doesn't really have anything comparable at this time.   
Save on Admission
Admission to many of these top Orlando attractions and Miami attractions is included with Go City®. You can save up to 55% on admission to these and many other popular activities, tours, and cruises. 
Share Your Adventure with Us
Tag @GoCity in your vacation photos and we'll feature you on our page. Follow the Go City Instagram and Facebook pages for competitions, special offers, and events and inspiration for your chosen destination, too!