Miami has very warm weather and a lot of sunshine, making it the perfect place for outdoor activity. In fact, even if you choose to visit in the wintertime, the temperatures should still be great for those who like to get out in the open air.  Trust us when we say that there's a lot to do here. Whether you're looking for an adrenaline rush, something educational, or just to kick back with a book at the beach, you're sure to find something for you. If you're not quite sure where to begin, don't worry – we've done all the heavy lifting for you! So, if you're planning a visit to the Magic City, have a read through our list of the best outdoor activities in the area.  
See the Sites
When travelling, visiting the zoo is a great idea for a day out. Honestly, we couldn't think of a better way to spend a sunny day in the city. Ranking high up on our itinerary, Zoo Miami is a total crowd-pleaser, merging the beautiful backdrop of the area with some wonderful wildlife. What makes this place a little different is that it's the only tropical zoo in the continental United States. The park houses over 3, 000 animals and has over 100 exhibits in total – so if you're an animal lover, this is the place to be. Prepare to see everything from river otters and ostriches to Asian elephants and Bengal tigers. The coolest part about this spot is probably its animal encounters, feedings and rides that it offers. In addition, the zoo has several spacious play areas for kids. A fantastic educational excursion, you won't want to miss out on this one.  
For those who are looking for something a little different, we've got you covered! Merging history, architecture, and art, Coral Castle is a fantastic historical attraction that's sure to keep you guessing. Carved out of over 1,100 tons of oolite limestone in a time where no modern construction advances were available, this one-of-a-kind outdoor exhibit stands as both a curious scientific anomaly and jaw-dropping testament to the artist's handiwork. Because of its mind-bending backstory, the structure has been featured in countless books, magazines and television shows since its conception. In fact, the piece is so well-recognized that Billy Idol even wrote a song about the place, entitled ''Sweet Sixteen.'' So, what can you expect? Well, upon entrance visitors can see awe-inspiring sculptures in a wide variety of shapes, as well as a stunning fountain and sundial. For history lovers and art enthusiasts alike, this world-famous structure is not to be missed. 
Get Some Fresh Air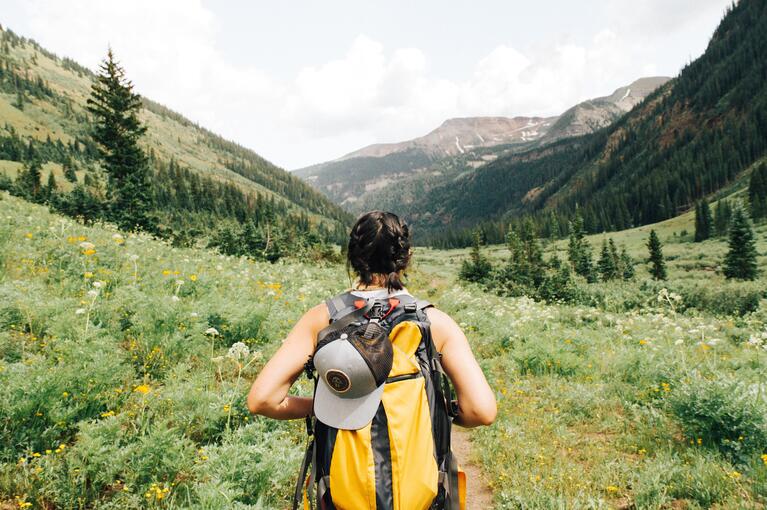 If you're looking to spend some time in nature, look no further than Everglades National Park. An average of one million people visit the park each year – and with good reason! Covering over 2, 000 square miles of tropical wetlands and flatwoods, this place is the third largest national park in the United States. Characterized by its unusually rich biodiversity, the Everglades' ecosystem is completely unique to this area of Florida. Walking through the park, visitors are sure to notice the area's wonderful greenery and the protected species which thrive there. Amongst the many activities to do here, you'll find that hiking, birdwatching, airboat tours, and kayaking are all popular choices. Quite possibly one of the most beautiful areas in America, this place is sure to blow you away.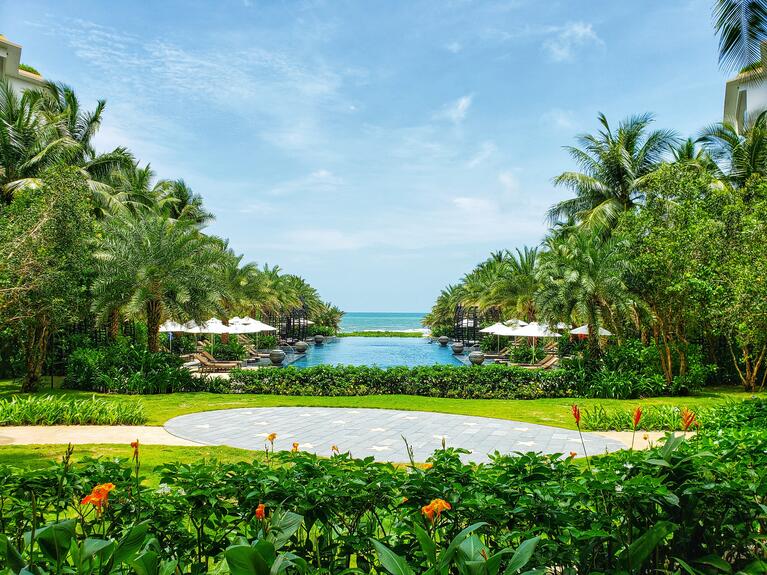 Seated along the southeastern coastline, Miami is well-recognized for its year-round tropical weather and all of the greenery that comes along with it. If you're looking to discover the true natural beauty of the area, there's no better place to be than Fairchild Tropical Botanic Garden. Founded and designed in 1936 by Robert H. Montgomery, this place works to house the expansive plant collection of avid botanist David Fairchild. Covering over 83 acres, this wonderful space has over 10, 000 species of exotic and native flora to show. Those looking to escape all the hustle and bustle of the city will find solace in this sensational space.  
Soak up the Sun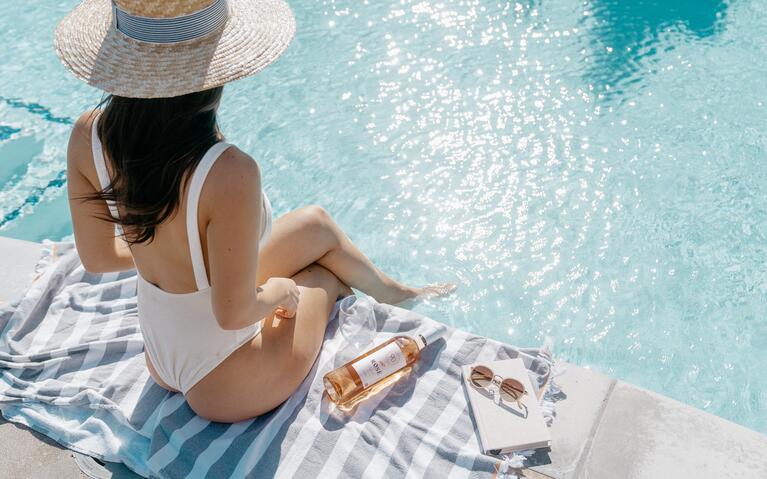 Miami can get pretty hot and humid, especially around the summertime. If you're looking for a place to cool off, we recommend checking out the Venetian Pool. An aquatic attraction unlike any other, this spot provides an idyllic escape from the hectic pace of city life. Built into an abandoned coral rock quarry in 1921, the pool's unique Mediterranean Revival style sets it apart from other attractions of its kind. Filled with 820, 000 gallons of fresh water from artesian wells, this is the largest freshwater pool in the US of A. This place is great for a relaxing day with the family, with a kiddie pool for the little ones. For those who just want to soak up the sun, there's an area with beach chairs where you can take some time for yourself uninterrupted. Fun, refreshing, and luxurious, too, we love this spot because it just has so much to offer.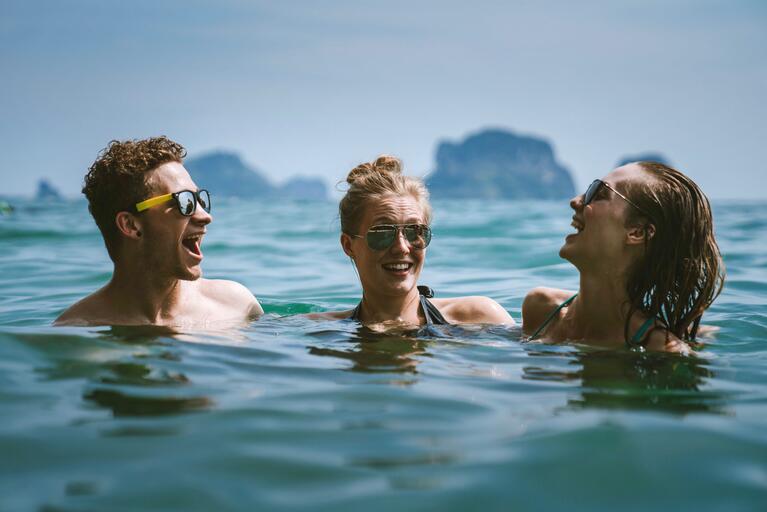 It goes without saying that one of the best things to do in Miami is hit the beach. The city is home to countless great seaside tourist hotspots, but our top pick has got to be South Beach. With its clear waters and pristine shores, this picturesque place is pretty much perfect for catching some rays. Visitors can rent out lounge chairs and umbrellas for a small fee for a great relaxing beach experience. Still, this stop is no one-trick pony. For those who like to stay active, there are a wide array of water sports, including surfing, paddleboarding, longboarding and sailing – it's just up to you to decide! We also recommend taking some time to explore the surrounding area. There's a wonderful boardwalk, beautiful Art Deco architecture, and many cafes and stores to be enjoyed. Set aside a whole day for this to take some time away from the sprawling city.  
Boasting perennial warm weather and clear blue skies, Miami is the perfect place to take things outdoors. Explore the city to its full potential with GoCity's All-Inclusive Pass or Explorer Pass. If you'd like to know more, connect with us on Instagram and Facebook. With Go City, you can see more, for less.