Miami is the perfect relaxing coastal getaway. With its sun-soaked beaches and clear blue skies, we couldn't think of a better place to take a serene break. Still, the list of great things to do in the Magic City goes way beyond the seaside. No, really – trust us when we say that Miami runs the gamut with cool activities and attractions for all kinds of travellers. If you're an outdoor enthusiast, we highly recommend Everglades National Park for all of its beauty and splendour. To get to know the area, we like Coconut Grove for all of its chic stores, waterfront cafes and beautiful green spaces. And if you're looking to make a splash, nothing could quite be better than a trip to the Venetian Pool. So, if you're planning to make the visit, you've come to the right place. We've spent a lot of time in the city and are listing all of our favorite relaxing things to do in Miami below. So, what are you waiting for? Grab a notepad and keep scrolling!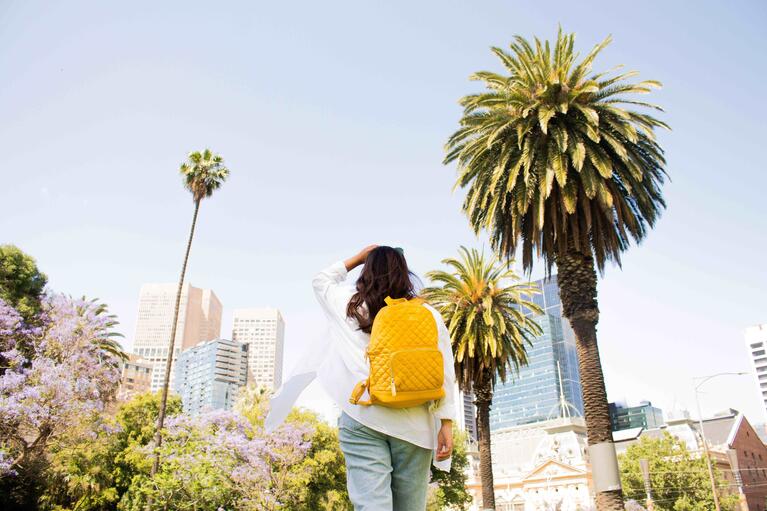 Hit the Beach
Of course, a trip to Miami isn't complete without a stop at the beach. The city is famous for its many wonderful seaside attractions – however, one of them particularly stands out for its natural beauty. An undoubtedly quintessential Miami attraction, South Beach has long been recognized for its pristine palm-fringed shores and crystal-clear waters. In fact, this place is so picture-perfect that it has consistently served as a TV and movie backdrop throughout the years – the attraction can be spotted in Miami Vice and even Scarface. Walking along the beachfront, you might even catch something in action! For those who are looking to experience that elusive postcard image of a tropical beach in real life – this is the place. Upon arrival, visitors can rent out lounge chairs and beach umbrellas for a small fee and kick back under the sun. We recommend taking some time to explore the surrounding area, which has a lot of wonderful Art Deco architecture, waterside cafes and quirky stores well worth checking out.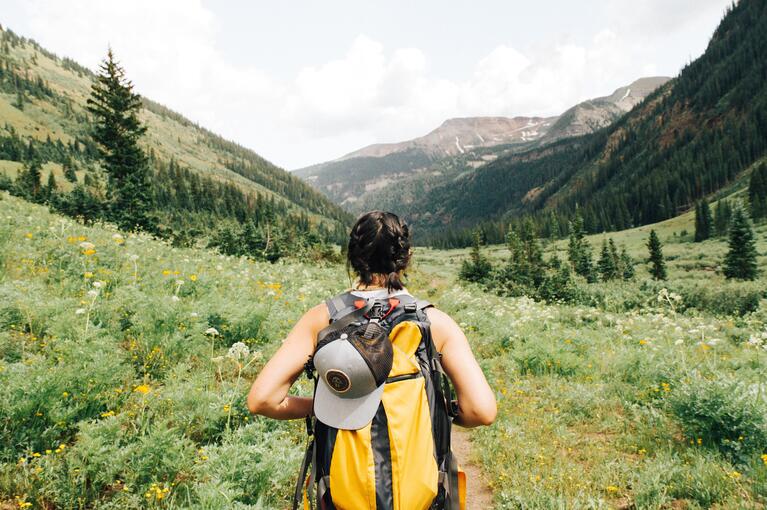 Get Some Fresh Air
When travelling, it's always a good idea to spend some time out in Mother Nature. With its unique tropical landscape and perennial sunshine, Miami is a fantastic place to explore for outdoorsy types – this we know. Whilst the city presents countless wonderful green spaces to discover, one of our favorites has got to be Everglades National Park for its out of this world beauty. This spot draws in over one million visitors each year – and with good reason. The park is the largest subtropical wilderness site in the United States and is recognized for its entirely distinctive ecosystem which is characterized by its incredible biodiversity. A protected and fragile landscape, this place is home to a wide variety of rare plants and threatened wildlife. Amongst the relaxing activities, you'll find here, hiking, birdwatching, sailing and boating are all popular choices. As one of the most beautiful spots in Florida, we couldn't think of a better place to spend a sunny day on vacation.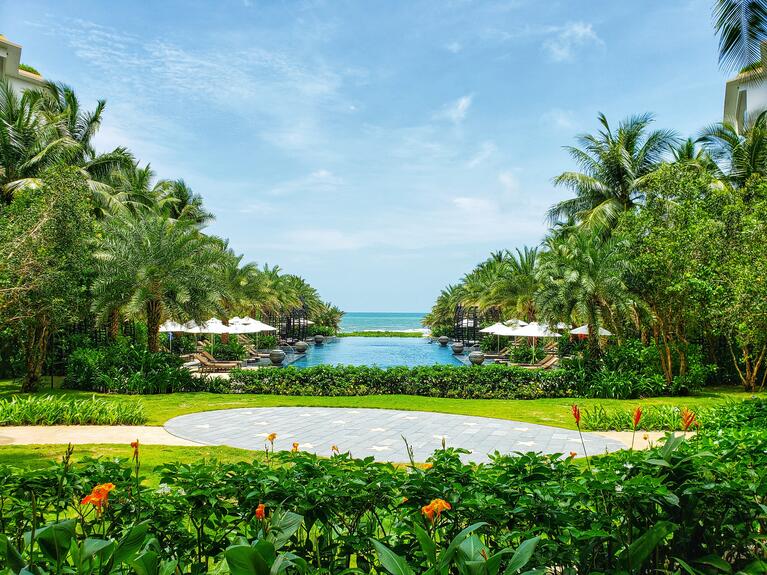 Miami is an exciting city with a lot of great things to offer – but sometimes the city can just get a little too much. For those times, we recommend checking out one of the area's wonderful green spaces. Our particular favorite is Fairchild Tropical Botanic Garden for its unique collection of rare and exotic flora. First opened to the public in 1938, this spot earned its spot long ago as one of the most magical places in Miami. Covering 83 acres of lush subtropical gardens, Fairchild is a treasure trove of natural beauty and wonder. Think magnificent centuries-old oak trees, wild trailing vines and vibrant flowers of all kinds. The place is home to the only rainforest in America, as well as the biggest collection of tropical bamboo in the world, with 125 species on display. In addition, visitors will enjoy the small butterfly emporium. A thoroughly educational and Instagrammable excursion, we love this spot for highlighting the true power of nature.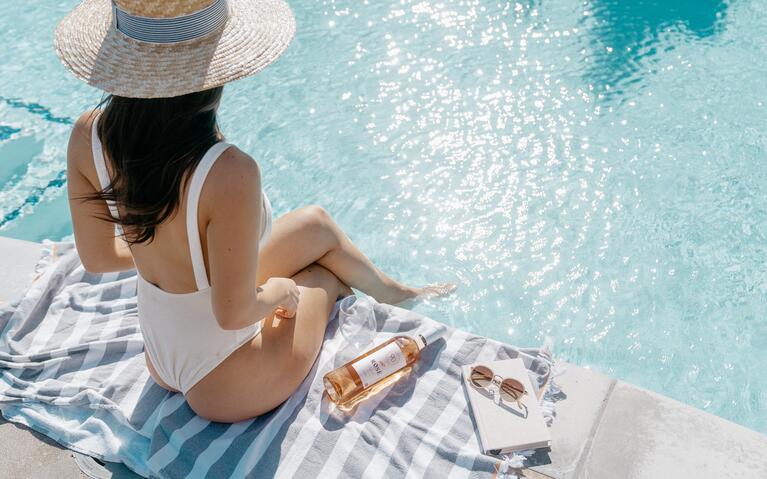 Soak Up the Sun
Sat along the southeastern coastline, Miami is famed for its year-round subtropical climate. The city can get hot – and we mean like, hot-hot. If you're looking for somewhere to cool down, don't worry – we know just the place! Standing out from all other aquatic attractions in the city, the Venetian Pool is a refreshing urban oasis known for its unique design and great history. Built into an old, abandoned rock quarry in 1921, this spot has been a longtime favorite for locals and visitors alike. Whilst it has seen many stages of development, the attraction always maintains its original Mediterranean Revival style to reflect the city's strong Latino community. Filled with over 820, 000 gallons of fresh water from artesian wells, this is the largest freshwater pool in the continental United States. There is a sunning area, kiddie pool, and a café and bar space– so, everybody's happy. Fun, relaxing and luxurious all at the same time, this place will no doubt quench your thirst for the perfect pool day.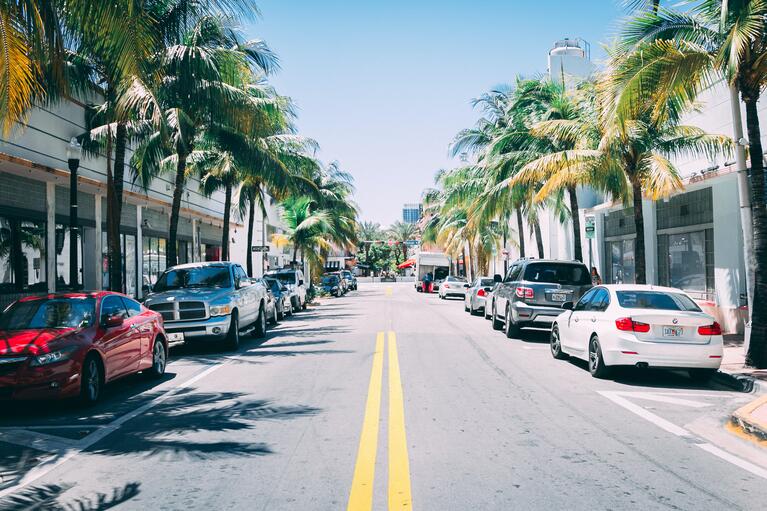 Another one of our favorite relaxing things to do in Miami is visit Coconut Grove. Affectionately known as The Grove by locals, this beautiful free-spirited neighborhood is a great spot for taking a low-key day to explore the area. The spot dates back to the early twentieth century and is the oldest continuously-inhabited neighborhood in Miami. Set along the shores of Biscayne Bay, the district is known for its lush tropical greenery and elegant architecture. Flanked along its quiet residential streets, visitors can expect to find farmers' markets, art galleries and interesting cultural landmarks. Take a quiet leisurely stroll, stop for a bite to eat at one of its top-notch waterside eateries, or browse the stores – the world's your oyster! No matter how you choose to enjoy this wonderful scenic spot, we're sure you'll have a blast. 
Famed for its wonderful weather and scenic greenery, it's no surprise that Miami is a total hub for recreation and relaxation. Explore the city to its full potential with an All-Inclusive Pass or Explorer Pass. If you'd like to know more, connect with us on Instagram and Facebook. With Go City, you can see more, for less.