In many ways, Miami is the perfect solo city. With its pristine beaches, fantastic cultural attractions and world-famous nightlife, the Magic City boasts no shortage of great things to do. And luckily for us, pretty much anything you want to do in the city can be done alone – it's just up to you to pick your favorite. If you're an outdoorsy type, head over to Fairchild Tropical Botanic Garden to experience the true beauty of Florida. Or, if you want to inject a bit of education into your travel experience, check out the Rubell museum. And of course, no Miami vacation would be complete without a trip to the beach – we like South Beach for its energetic atmosphere.  So you see, whether you're a nature enthusiast, a creative type, or a seaside lover, you're sure to find something to suit your tastes. Looking for the best things to do alone in Miami? Have a read though our list! 
See the Sites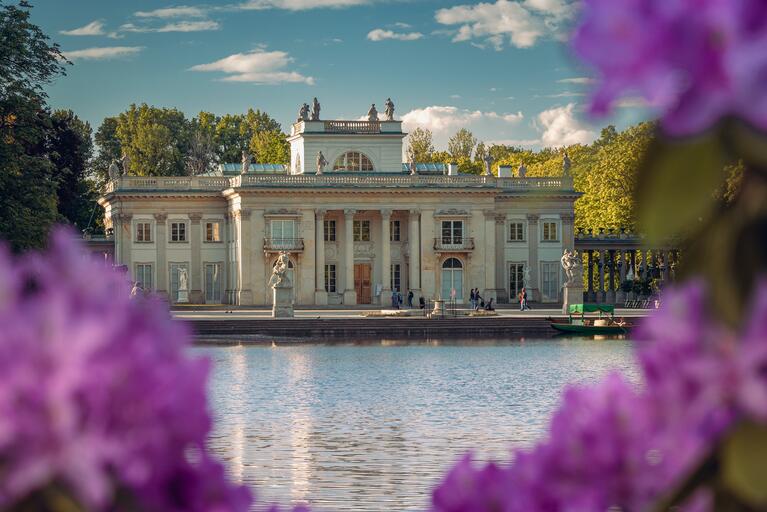 If you're into architecture, you might just enjoy the next item on our list. Located in the scenic Coconut Grove area of the city, the Vizcaya Museum and Gardens is a historic villa and estate well worth the visit. The magnificent structure was built in Mediterranean Revival style to resonate with the tropical climate. Though this beautiful spot once served as a private home to businessman James Deering, it is thankfully now open to the public for viewing. A feast for the eyes and excellently preserved, the museum features much of the original art and furniture from Deering's private collection. Visitors will no doubt also enjoy ambling through the meticulously maintained extensive formal gardens, as well as the native woodland which surrounds the estate. A thoroughly unique experience, we love this spot for offering a glimpse into the life of luxury in a different time.  
With the city's perennial wonderful weather and clear blue skies, it's only right to check out some of the local outdoor exhibits. A quintessential Miami mainstay and historical feature of the city, Coral Castle has been a longtime favorite for locals and visitors alike. In 1923, Edward Leedskalnin first began creating Coral Castle in secret following a difficult breakup with his fiancé. Since the structure is made of over 1, 000 tons of sedimentary rock in a time when no modern construction advances were available, this unusual attraction brings up many questions. To this very day, the site has many scientists, engineers and philosophers questioning the artist's method of construction. The attraction was a spectacular success, and has been drawing in visitors from near and far ever since out of sheer curiosity. A thoroughly unique experience, this place is perfect for those who are craving something a little different. 
Soak Up the Sun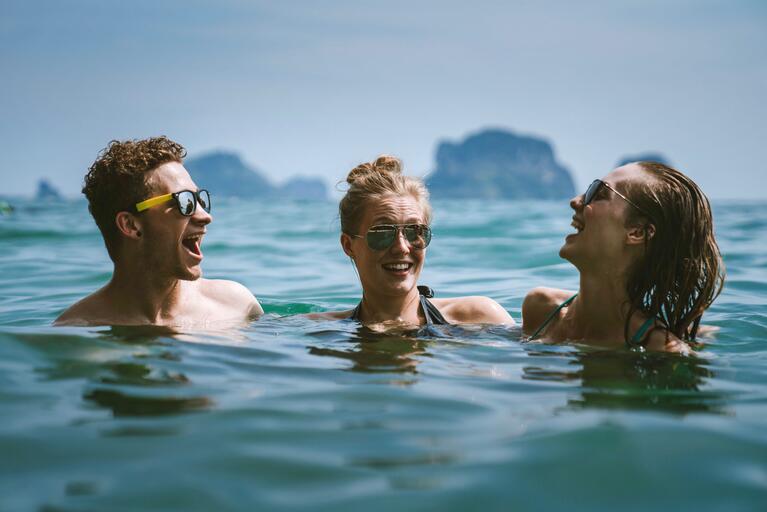 A Miami vacation just wouldn't be a Miami vacation without hitting the beach – are we right? Whether you're looking to soak up the sun or go for a dip, we recommend South Beach - almost for its beautiful scenery alone. Standing out from a lot of other beaches in the area, this spot is known for its pristine, palm-fringed shores and turquoise waters. Because of its inherent beauty, this spot is often used as a backdrop for modelling shoots, and many popular TV shows - walking down the beach, you might even catch some in action! For those who are looking to kick back and relax, sunbeds and umbrellas are available to rent upon arrival. You'll also find that there are many activities at the beach, including surfing, paddleboarding, longboarding, and sailing. We suggest staying until the evening time, since the surrounding area has a lot of great bars and restaurants to be enjoyed.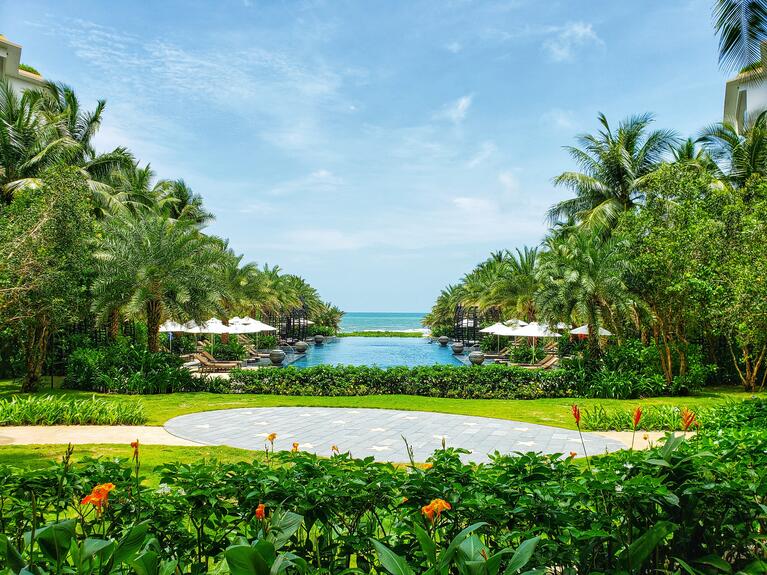 For those who want to take refuge in the beauty of the natural world, there's no better place than Fairchild Tropical Botanic Garden. Accountant Robert H. Montgomery first established this garden in 1936, naming it after his friend, renowned botanist and plant collector David Fairchild. Today, the park stretches over 83 acres, and still houses many of Fairchild's tropical plant collection which was brought back from his travels. Think magnificent centuries-old oak trees, wild romantic trailing vines, and colorful flora of all kinds. The garden is also home to the largest palm collection in America, and the biggest tropical bamboo repository in the world, with over 125 species. Walking through the park, visitors will also enjoy viewing the wide variety of wildlife which thrives there. A tranquil urban oasis, this space is perfect for getting some fresh air and taking a little time for yourself. 
Get Creative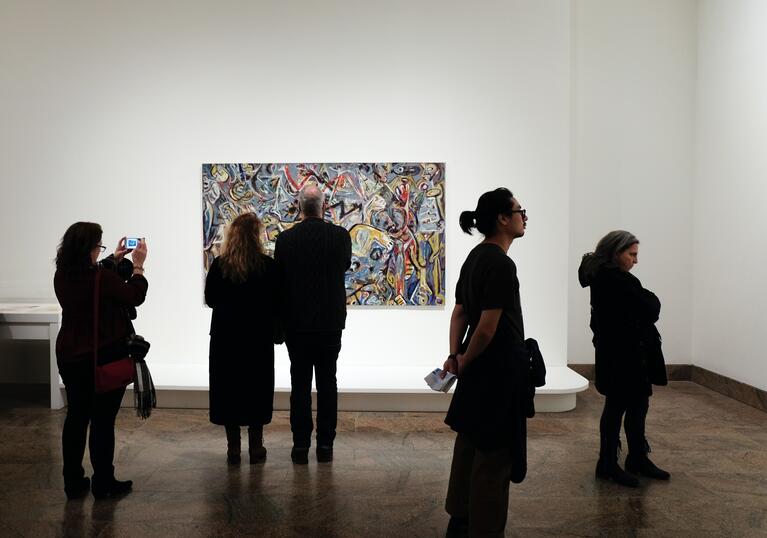 There are some things that are certain in life, and Miami weather is one of them. If you're looking to beat the heat, there's no better option than checking out one of the city's incredible cultural amenities. We particularly love the Rubell Museum for its impressive collection of contemporary art. In fact, its repository is the largest of its kind in North America. The institute houses many recognizable names, such as Jean-Michel Basquiat, Keith Haring, Barbara Kruger, and Cindy Sherman. Highlights include Andy Warhol's Marilyn Monroee, 1967 and Damien Hirst's Dance Naked, 1997. We recommend setting at least a couple of hours aside for this, so that you can truly take in the masterpieces here. No doubt one of the best museums in the city, this place works to provide a fantastic visual experience to remember.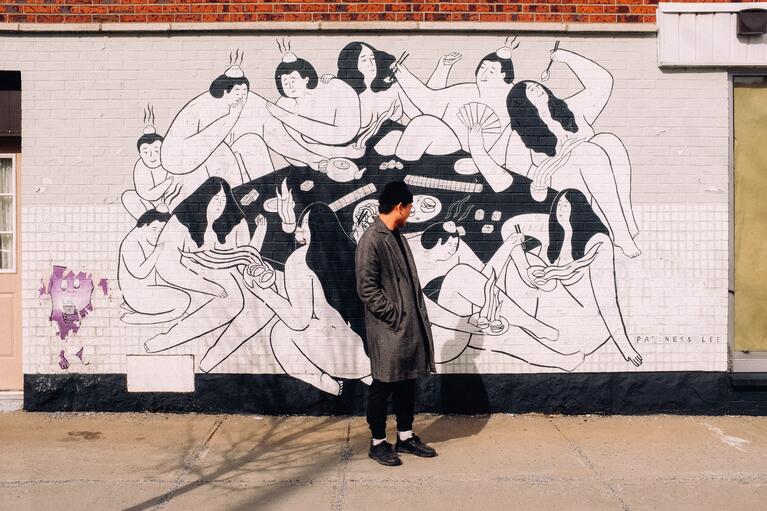 Another one of our favorite solo spots in the city is Wynwood Walls. Situated in the trendy Wynwood Art District, this fantastic outdoor art museum works to spotlight some of the best working urban artists today. Covering over 80, 000 square feet of wall space, this attraction is one of the largest open-art installations in the world. Visitors can expect to see everything from bold tagging pieces and stencils to wheat paste posters and ceramic tile works. The murals change constantly, but some names you might recognize include Shepard Fairey, Lady Pink, and Miss Van. We recommend sticking around to explore the surrounding area, where you'll find quaint cafes, unique stores and of course, tons more galleries! A great stop for all artsy types, we love this space for bringing something new to the table.  
Miami is a mecca for millions of tourists per year – many of whom tackle the city solo! Explore the city to its full potential with GoCity's All-Inclusive Pass or Explorer Pass. If you'd like to know more, connect with us on Instagram and Facebook. With Go City, you can see more, for less.