Florida is the southeasternmost US state, known for its perennial sunshine and clear blue skies. The Grove is a favorite for locals and visitors alike, well-recognized for its historical appeal and interesting and unique points of exploration. We recommend touring on foot since the area is known for its lush tropical greenery and wonderful architecture. With a laid-back village vibe, the area is easy to navigate and has a lot to offer for all types of travellers. Whether you're looking to delve into the heritage of the city, indulge in some great food, or enjoy a fun shopping experience, you're sure to love this charming historic district. Still not sure where to begin? Don't worry, we've done a lot of the heavy lifting for you! If you're planning to explore this free-spirited and eclectic district of Miami, have a read through our list of some of the best things to see and do in the area. Whatever you choose to do here, we're sure you'll have a blast! 
Soak Up the Sun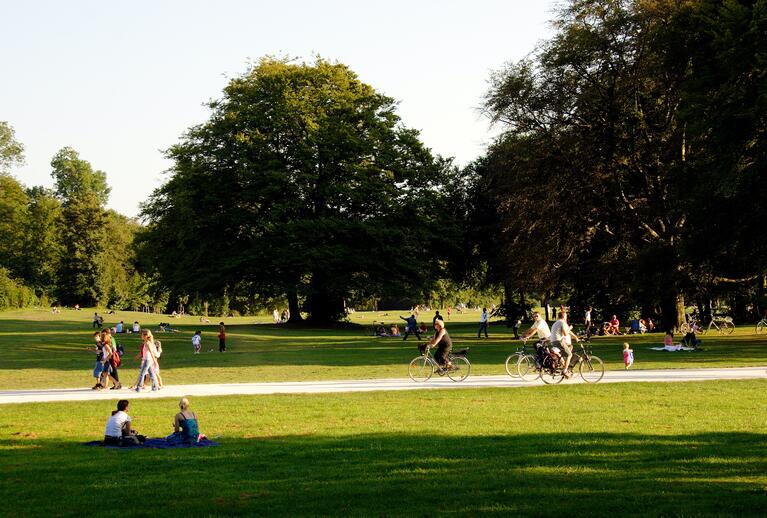 If you're looking for a place to kick back and spend some time with the fam, look no further than Peacock Park. Established way back in 1934, this peaceful little oasis has been a longtime favorite for locals and visitors alike. Throughout the 1960s, the park became a notable hub for hippie counterculture, hosting concerts throughout the latter part of the decade. Today, this lush green space serves as a fun communal spot for recreation and relaxation. Clean and well-maintained, this place is perfect for soaking up the sun and taking in those fresh ocean views. We recommend grabbing a bite to eat and having yourself a picnic. Or, for those who like to keep active, there are hiking trails and basketball and tennis courts to choose from. In addition, there's a playground and swings, so everybody's happy. The perfect scenic spot for relaxing, we couldn't think of a better way to spend a hot day in the Sunshine State.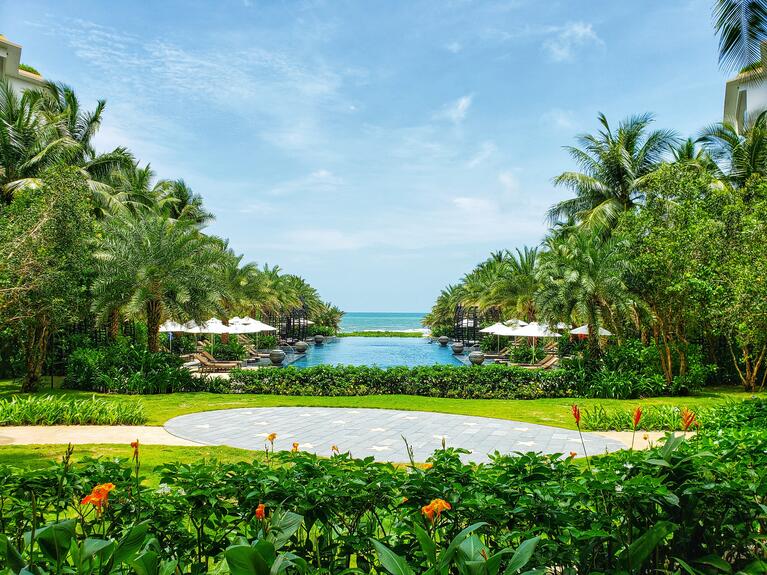 Miami is well-recognized for its lush tropical greenery, though perhaps no area is quite as visited for this as The Grove. For those looking to get in touch with nature, we highly recommend checking out The Kampong, a beautiful botanical garden brimming with exotic plants. Once home to David Fairchild, ''The Columbus of American Horticulture'', this space is an enchanting encounter for anybody who takes an interest in the natural world. Though small, this peaceful reservation is popular with visitors to The Grove for all that it has to offer. There are six different facilities, all dedicated to different areas of botanical study. Visitors can expect to see everything from magnificent centuries-old oaks and trailing vines to exotic fruit plants and vibrant flowers of all kinds. A hidden gem of natural beauty, we love this spot because it provides a fantastic respite from the city. 
Learn More About the Area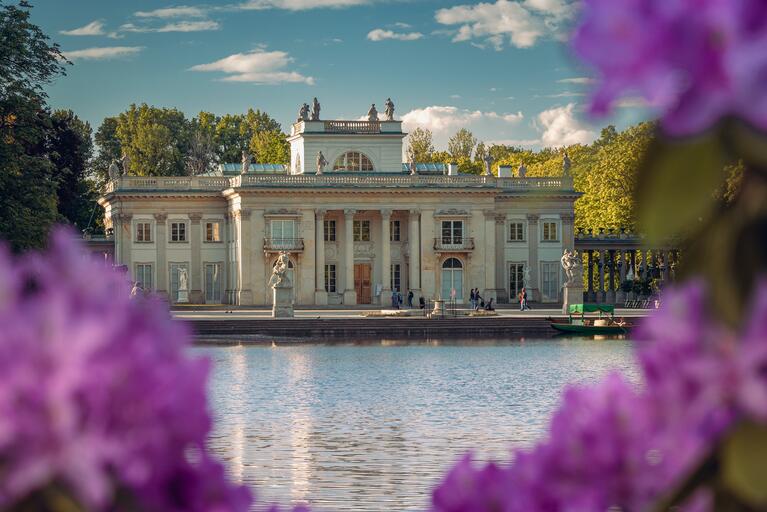 Coconut Grove is home to many wonderful visitor attractions, though none quite as popular as Vizcaya Museum and Gardens. Once home to businessman James Deering, this breathtaking villa and estate works to showcase how the wealthiest lived during the Progressive Era. The house itself is built in Mediterranean Revival style to reflect the strong Latino influences of the city. Upon entrance, visitors can enjoy taking a self-guided tour to view Deering's well-preserved collection of rare artwork, furniture and other oddities. A stunning formal garden surrounds the villa, with meticulously well-kempt hedges and fountains. In addition, lush native forestry with expansive lagoons, swamps and grazing fields go on for miles. A thoroughly unique educational experience, this place is well worth the visit.  
Another one of our favorite spots in The Grove has got to be The Barnacle Historic State Park. Anchored onto the beautiful shoreline of Biscayne Bay, this unique attraction is recognized as the oldest house in Miami-Dade County. The spot was built way back in 1891 and served as home to one of Coconut Grove's founders, Ralph Middleton Munroe. Today, the house is beautifully restored and open to all visitors for guided tours. Walking through this humble home, you'll be able to get a true sense of Old Florida. In addition, this serene spot is a favorite for birdwatching enthusiasts – so keep your eyes peeled for doves, woodpeckers, herons and pelicans as you explore. A small though fascinating piece of Miami history, this place is truly one of Miami's best-hidden gems. 
Relax!
If strolling down aisles of artisan cheeses, raw. honey and speciality pantry products just like your jam, you won't want to skip out on the next item on our list. Running all throughout the day each and every Saturday, the Organic Farmers' Market is the perfect place to be for those who consider food their religion Whilst this place is well-known for its extensive array of fresh produce, its main draw has got to be its fantastic food vendors, serving up some of the best that the city has to offer. Enjoy a raw vegan sushi roll as you browse. Cool off from the Miami heat with some speciality ice cream. And then wash it all down with a nice cold one. The perfect stop for all foodies, this stop has everything we could ever ask for, and more.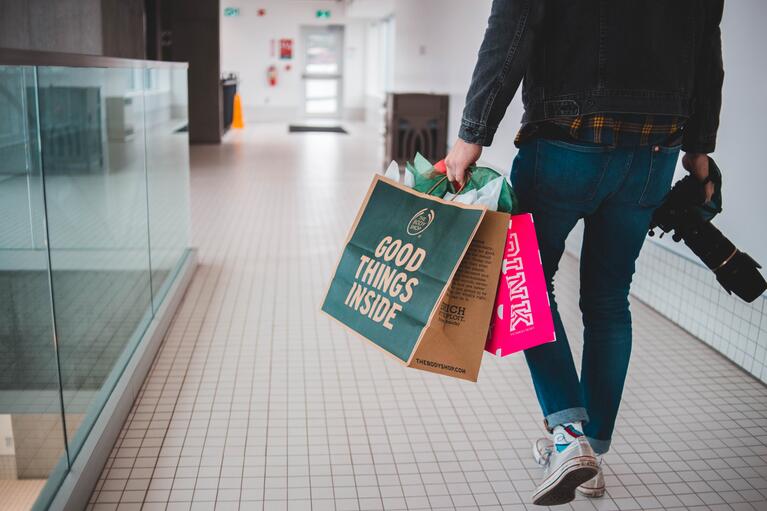 Coconut Grove has long been drawing visitors in with its unique history and undeniable natural beauty. The streets are flanked by chic stores and sidewalk cafes, which make for perfect scenic strolls. Still, if you're looking to get some serious shopping done, we recommend heading over to Cocowalk Mall. Reflecting the neighborhood's increasingly upscale vibe, the mall has a great mix of independent boutiques and popular favorites to offer. This place is also a great entertainment destination, with a fantastic movie theater to be enjoyed. For those who aren't looking to shop, you can grab a bite to eat and take in the beautiful views of Biscayne Bay. Whether you're a total shopaholic or a casual browser, this place provides a sophisticated experience like no other. 
Coconut Grove is one of the interesting areas of Miami to explore. From world-class shopping and dining to historic landmarks and hidden treasures, there's so much to see here. Explore the area to its full potential with GoCity's All-Inclusive Pass or Explorer Pass. If you'd like to know more, connect with us on Instagram and Facebook. With Go City, you can see more, for less.