If you're planning a trip to Miami, you're probably looking forward to the nightlife in one of America's most vibrant cities. And why wouldn't you? South Beach is known far and wide for its club scene, and there is no shortage of fun to be had mingling well into the morning hours with beautiful people while great music plays in the background. At the same time, however, there is much more to Miami than just the bars and nightclubs. There's something there for everyone, regardless of what you might be interested in. While it's probably impossible to count all the things to do in Miami besides party, we've put together a list of attractions you should definitely check out, including...
Hop On Hop Off Big Bus Miami Tour
Jet Boat Miami
The Florida Everglades
Duck Tours South Beach
and much more!
Save on Attraction Admission
Admission to many of these top Miami area activities are included on the Go Miami® Card. Choose as you go from dozens of top attractions and save up to 55% on combined admission vs. paying at the gate. See all available passes, attractions & prices – Learn more.
Big Bus Miami Hop On Hop Off Tour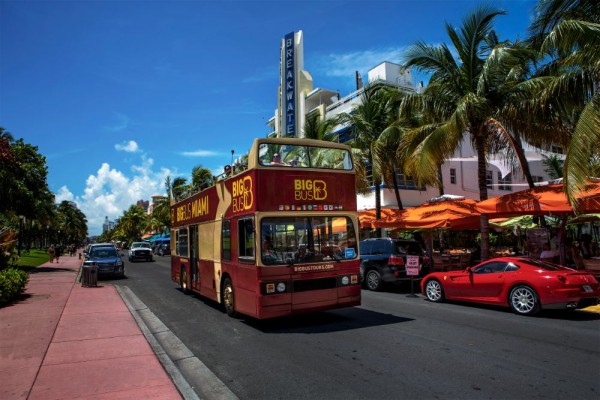 A Big Bus Miami Hop On Hop Off Tour let you enjoy the best of what Miami has to offer, from the beautiful beaches to the restaurants and clubs, all with the freedom to hop on or off the bus at whatever stops you want. Want to visit Little Havana or the Art Deco District? Feel like spending the morning lounging at South Beach, then continuing your tour of Miami at your leisure? With Hop-On, Hop-Off Bus Tours you're in control, all while still having access to an expert tour guide who can fill you in on city history as well as the best places for things like sightseeing, nightlife, dining or beach-going. Big Bus Tours Miami offers three different loops, each of which brings something unique to the table. Getting In: Hop On Hop Off Big Bus Miami Tour tickets are included with the Go Miami® Card.
The Official Art Deco Tours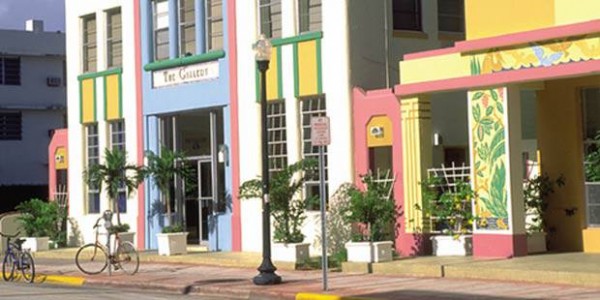 If you loved the historic Art Deco district on your hop-on and hop-off tour, then you'll want give a little more love to this amazing collection of architecture. Take a 90-minute guided walking tour of Miami's Art Deco district to see a beautiful collection of buildings constructed in this unique architectural style. Some of the examples you'll see include hotels, restaurants, and numerous other commercial buildings, including the chance to tour select interiors. But there's actually a ton of variety: the most famous example of Art Deco in Miami is, interestingly enough, the U.S. Post Office building! Tours are run by the Miami Design and Preservation League, so you know they're true experts on historic architecture, urban planning, and all that goes into designing that perfect beautiful building. Getting In: Miami Art Deco Tour tickets are included with the Go Miami® Card.
Jet Boat Miami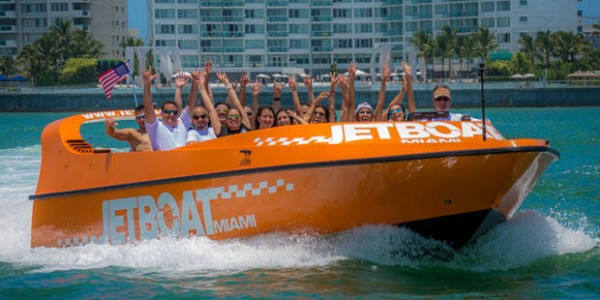 Tired of boat tours that crawl along at a snail's pace? If you spent your last tour on the water wishing your captain would go a bit faster, or be a bit more exciting, Jet Boat Miami is well worth checking out. Each tour, starting and ending at Sea Isle Marina, can reach speeds up to 45 miles per hour, and the captains are always determined to give you an adrenaline rush you won't be able to forget. The roller coaster of the sea, Jet Boat Miami provides you with sightseeing in Downtown Miami, Hibiscus Island, San Marco Island, and Star Island, all while using hundreds of horsepower to execute tight turns, 360-degree spins, and bursts of high speed. And if that isn't enough for you, just let the captain know and he'll give you and your fellow passengers some extra twists and turns! No, this most definitely isn't your grandfather's boat tour. Getting In: Jet Boat Miami tickets are included with the Go Miami® Card.
Miami Seaquarium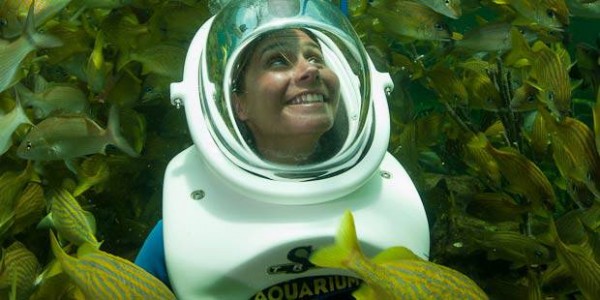 If you have an appreciation for aquatic wildlife, you can't afford to miss out on Miami Seaquarium, which is widely considered to be the premier attraction in South Florida. You can relax and watch a number of marine animal shows, or you can pay a visit to the sea lions and other fascinating creatures that call this place home. Although there are countless things to do here, the Seaquarium isn't just an entertainment center — for those looking to learn, Miami Seaquarium has no shortage of educational tidbits for you to enjoy while you check out the various sights. The park is also known for its commitment to the rescue and conservation of marine mammals, which actually began before it opened to the public. Ever since its first rescue of a manatee in 1955, Miami Seaquarium has rehabilitated and released countless whales, sea turtles, manatees, and dolphins. If you're seeking out a fun day experiencing and learning about marine life, Miami Seaquarium is a stop you have to make when you're in South Florida. Getting In: Miami Seaquarium tickets are included with the Go Miami® Card.
Jungle Island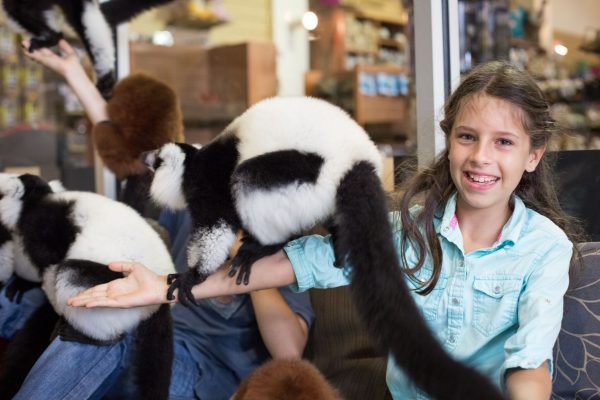 Do you like the idea of going on a wild safari adventure? Or how about attending a show starring gifted performers that also happen to be exotic birds? Or would you rather take pictures up close with tiger cubs and monkeys? If any of these activities interest you, luckily enough you can find them all at the same place! If that sounds hard to believe, you've obviously never been to Jungle Island, a landmark of South Florida that offers visitors a chance to experience some of the world's most fascinating, beautiful, and dangerous wildlife all in one incredible park. You can get up close and personal with lemurs, listen to talking, singing parrots, or even visit the Lion's Den, where the park's majestic white lion can be seen along with white tigers and Royal Bengal tigers. If you've got kids in tow, the park also features a large playground as well as a Petting Farm. And don't miss their new summer pop up: Neo Splash Water Park! Getting In: Jungle Island tickets are included with the Go Miami® Card.
Everglades Alligator Farm & Airboat Ride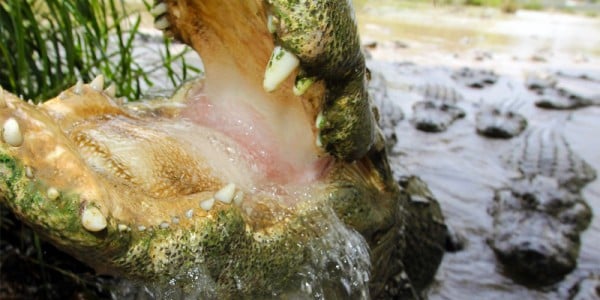 You may not want to pet one of them, but there's no denying the draw of a dangerous reptile like the alligator, the most notorious resident of South Florida. Everglades Alligator Farm & Airboat offers visitors the chance to see these alarming creatures up close and personal, with alligator shows that educate you on facts about the animals while also entertaining you with demonstrations of primitive Native American capturing techniques. You'll even get a chance to take a picture with a baby alligator after the show if you stick around! That's just the tip of the iceberg, however, as you can also take an exciting tour of the swamp on an airboat, or you can proceed on foot to see alligators, caimans, crocodiles, and other forms of local and exotic wildlife. There are snakes as well, and if you're looking to make some new, slithering friends, Everglades Alligator Farm also has a snake show that can teach you what to look out for when you're exploring the nearby wilderness. You'll even get the chance to pass around a snake and take a picture guaranteed to stand out from your usual selfies. Getting In: Everglade Alligator Farm & Airboat Ride tickets are included with the Go Miami® Card.
Biscayne Bay Sightseeing Boat Cruise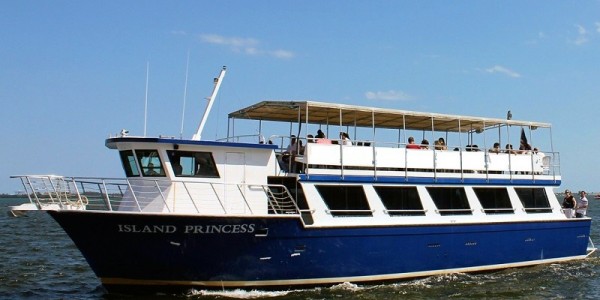 On this cruise, you'll sit back and enjoy the natural beauty of the Venetian Islands and Biscayne Bay, as well as the stunning homes of the rich and famous located around South Beach. You'll see numerous landmarks as well, but if you're concerned about being stuck on a crowded vessel you'll be pleased to know that the three boats available with Biscayne Bay Sightseeing Boat Cruise offer a much more intimate experience than what you'd find with most boat tours. The boat tour begins and ends at Bayside Marketplace, where you can do even more sightseeing — unless you'd rather get some shopping done. There is also a wide range of entertainment and dining options available as well, which can ensure that you finish your day off in style after your tour is over. Getting In: Biscayne Bay Sightseeing Boat Cruise tickets are included with the Go Miami® Card.
Duck Tours South Beach
Just another tour? Not at all. In fact, it's safe to assume you've never been on a tour anything like this one before. Embark on a fully narrated, interactive trip that covers both land and sea in an amphibious vessel, guided by people with extensive knowledge of the city. The Duck Tours South Beach guides do much more than educate, however, as they are all well versed in both comedy and acting, meaning you will experience timeless Art Deco style architecture and the mansions of the rich and famous all while being entertained by jokes and fun games. Tours offer an up-close look at the most exclusive properties on the gorgeous Biscayne Bay, as well as many of Miami's other most popular spots. Getting In: Duck Tours South Beach tickets are included with the Go Miami® Card.
Bike and Roll Miami: Bike Rental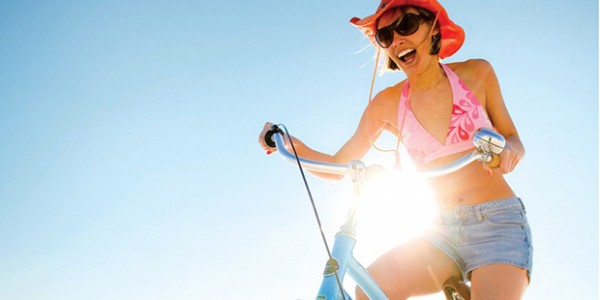 Strolling around in Miami Beach city, enjoying the sunshine, and watching the sights sounds like a great way to spend a day or two. The only thing that could make it even better… is a set of wheels! Bike and Roll Miami lets you take advantage of the city's countless trails and bike lanes as you experience Miami on a pair of skates, a bicycle, or even a Segway. Tours are available, but optional, and there are even tandem bikes and quadcycles for groups that want to ride together. Once you have your bike and the necessary equipment, you can begin riding in the picturesque Art Deco district with a map to help guide your trip. If you're unsure of what's within reach, the map has a distance chart that can assist you, but you're the one who decides where to go. South Beach, the Venetian Causeway and Little Havana are just a few possibilities, but the list goes on and on, just like the sights you'll enjoy as you ride through South Florida. Getting In: Bike and Roll Miami Bike Rentals are included with the Go Miami® Card.
Key West Day Trip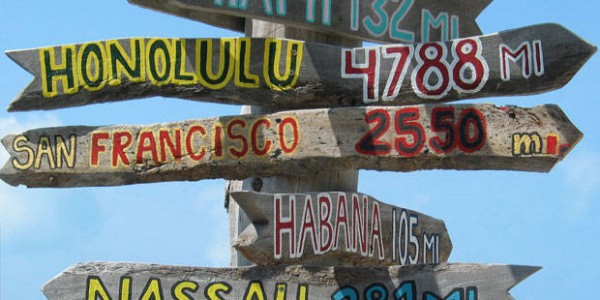 Seeking out the best way to enjoy a day out in a beautiful environment with no stress or worries? A Key West Day Trip is the answer. Sightseeing tours, group events, outdoor cafés and quaint shopping areas are just the beginning of what you can do over the course of a day in Key West. If you're looking for things to do in Miami besides party, Key West has what you need. Want to go parasailing? Or how about a voyage on a glass bottomed boat, or a snorkeling cruise? Key West has countless attractions and entertainment options to offer, and it all begins with the laid-back, Caribbean atmosphere that sets your mind and body at ease. Whether you want to take a ride on a winding road atop an open-air train, or if you'd prefer to simply sit back and enjoy delicious food and drinks, a Key West Day Trip is just the thing every South Floridian vacation needs. Getting In: Key West Day Trip from Miami tickets are included with the Go Miami® Card.
Vizcaya Museum and Gardens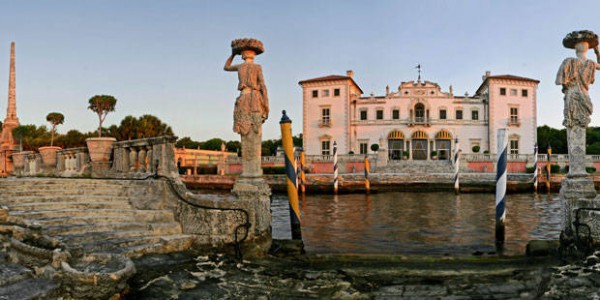 Your trip to Miami is sure to include lots of sunshine and sightseeing among other relaxing and exciting activities, but it still wouldn't be complete without a visit to Vizcaya Museum and Gardens. It is an experience that can't be found anywhere else, and you're sure to remember it long after you've said goodbye to this piece of a time long past. At Vizcaya you'll be transported to another world, where the homes of the wealthy were inspired by European palaces, and where natural beauty and timeless art go hand in hand. The museum itself features 34 rooms containing over 2,000 pieces of art and classic furnishings, and can be reached via a fountain-lined walkway cutting through a lush, subtropical forest. You can then take your pick between the main house, filled with artifacts and other treasures from all over the world, or the outside where you can view the gorgeous Biscayne Bay and the beautiful gardens and statues dotting the scenery. Visit Vizcaya for a chance to escape the everyday world and turn a great vacation into an extraordinary one. Getting In: Vizcaya Museum and Gardens tickets are included with the Go Miami® Card.
Pérez Art Museum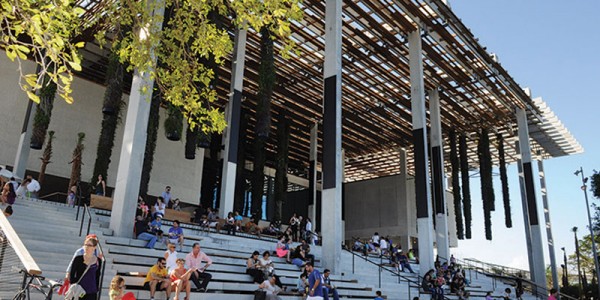 If the idea of visiting the Vizcaya Museum and Gardens sounded appealing to you, then you'll also want to hit up the Pérez Art Museum Miami for an extra dose of artistic inspiration. Exhibitions particularly focus on the unique artistic culture of Miami, with its confluence of diverse methods and traditions in a distinctive geographic locale. You'll get to enjoy everything from painting and sculpture to photography and textile arts. In addition to their exciting regular collections, they also offer a number of special exhibits on a variety of themes, Miami-inspired and otherwise. Plus, the building itself is a unique architectural design, so it's a pleasure to visit even if you don't spend too much time perusing the contents inside. Be sure to check out their excellent selection at the gift shop, too. Getting In: Pérez Art Museum tickets are included with the Go Miami® Card.
To Sum Up...
As you can see, there's so much more to do in Miami besides party - although there's nothing to say that you can't combine a little club-hopping with any of these top attractions during the day. From bike rides to museums to tours and beyond, there's something to appeal to every taste and every style of travel in sunny South Beach. And remember, you can save on admission to all of these great Miami activities with the Go Miami® Card, so pick one up today!