If you're an animal lover planning a family vacation to Florida, then we have the perfect attraction for you –  Zoo Miami. Zoo Miami, formerly known as Miami MetroZoo, is the largest zoo in all of Florida and the only one designed to be "tropical." This zoo is home to more than 3,000 animals, many of which are featured in their 59 distinct animal exhibits, broken down into sections. Zoo Miami is a must for anyone visiting the city, so be sure to add it to your Miami itinerary. Check out our helpful guide for visiting the Miami Zoo, packed full of tips for visiting, ways to save on admission, other nearby attractions, and much more.
How to get Zoo Discount Tickets?
We've got you covered – Zoo Miami admission is available with the below money-saving options, so you can choose the attraction pass that's right for you: 1. All-Inclusive Pass – All you can do. Includes admission to dozens of attractions. 2. Explorer Pass – Choose as you go. Includes admission of up to 5 attractions. 3. Build Your Own Pass – Select the attractions you want to visit prior to visiting. See all available Miami passes, attractions & prices.
Tips for Visiting Zoo Miami
You and your family will love visiting Zoo Miami. Be sure to grab a map upon entering to help you plan the rest of your day. There's a lot to see and do, so here are some tips that will help you and your family make the most out of your vacation:
Arrive at the zoo early. You may have to spend a good part of your day at this zoo, which is why you should arrive early. That will allow you to see about half of the park in the morning, stop for lunch at the Fiesta Café or Oasis Grill, and finish off the zoo in the afternoon.
Go left. When you walk into Zoo Miami go left. By going left you'll be able to make it through the entire park without missing a thing, and be able to leave the petting zoo for last (since you wouldn't want your kids to eat after touching the animals).
Feed the giraffes. If there is one experience you do not want your kids missing it's this one. At Zoo Miami you'll be able to feed a real live giraffe. These ginormous creatures love eating lettuce and often hang around long enough for a photo.
Read the information about the animals. Each animal enclosure will have information about where the animals come from, their habitat, and their diet. This is a great opportunity for your kids to learn something new.
Wear comfortable shoes. You'll spend hours on your feet walking to Zoo Miami. We recommend that you wear comfortable shoes to ensure that you don't end up with foot pains and blisters. Don't try to break in new shoes, either: bring shoes you know will be comfortable all day long.
Rent a Safari cycle. Safari cycles make your Zoo Miami trip even more fun. These cycles are essentially little cars where two or more people can pedal to get around the zoo. It's a blast and provides shade from the sun.
Zoo Miami Facts
Zoo Miami originally opened as Crandon Park Zoo in 1948, making it over 70 years old.
It is home to more than 3,000 animals and around 500 species.
In 1965, a hurricane forced the zoo to close. However, the zoo reopened in 1980 as Miami MetroZoo.
Zoo Miami is committed to conservation programs.
It takes around four hours to walk around the zoo, but you will want to plan to spend a lot longer there to really see all the animals.
What is there to do at Miami Zoo?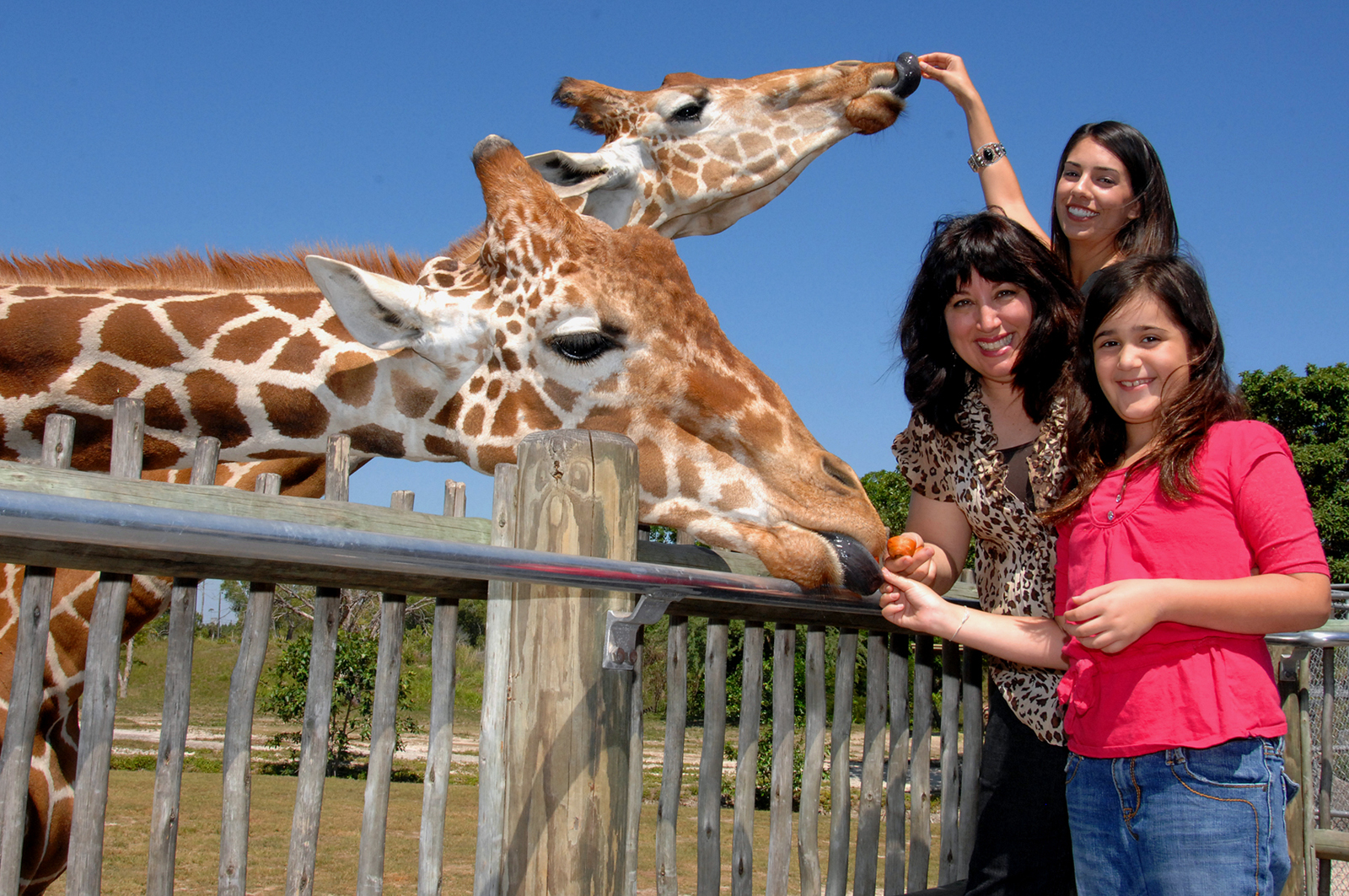 There are plenty of exciting exhibits and activities to enjoy at Zoo Miami, including informative animal presentations. Zoo Miami has a few animal presentations that occur periodically throughout the day, all of which feature exciting species up close for the whole family to enjoy. There's also a seasonal animal exhibition called "Reptiles Unleashed," which is going on in the fall through early winter only. Then, the animal exhibits are distributed throughout six themed areas, which we've detailed below.
Animal Presentations
Animal Close-up at Critter Connection
At this animal presentation, you'll be able to see and learn about local and exotic wildlife. This feature occurs daily at 11:30, 1:30, and 3:00 pm.
Wildlife Presentation
This presentation takes place at the new Sami Family Amphitheater and allows you to learn about more wildlife and meet some interesting animals. Presentation times are typically at 12 noon and at 4:00 pm. Please note that the featured animals may change without notice.
Exhibit Sections
Asian River Life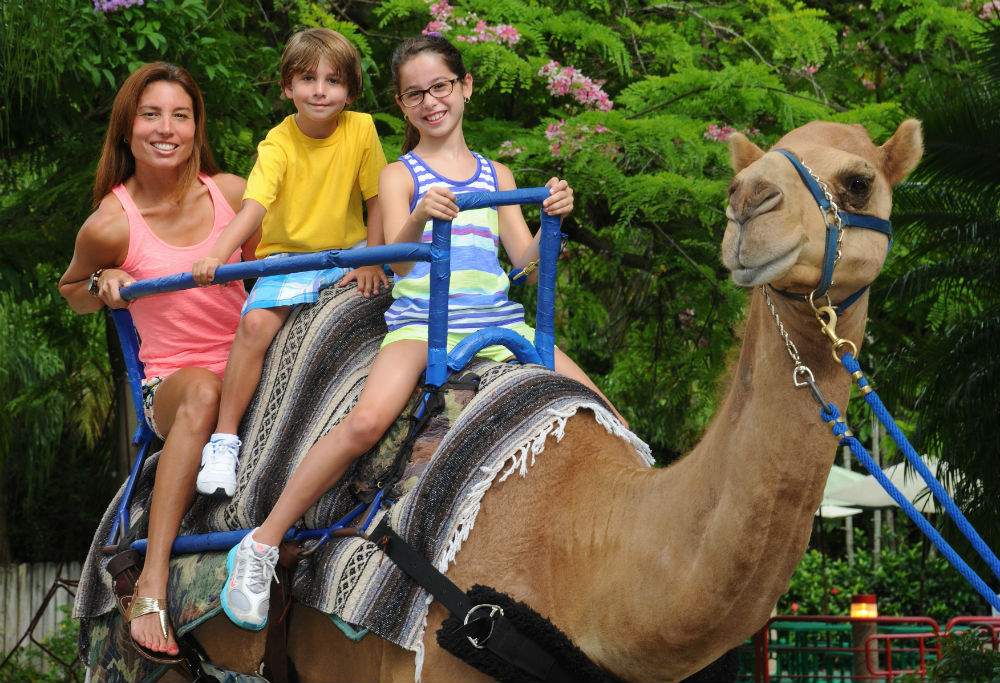 Here you'll be able to see and learn about the clouded leopard, a monitor lizard, the small-clawed otter, and the cape hunting dog. You'll also get to check out about the Komodo dragon, the sloth, both the Bactrian and dromedary camel, and the nilgai. During designated "Meet the Zookeeper" times a zookeeper will actually come and do a presentation on various animals. Some other animals you'll encounter in the Asian River Life area include the sable antelope, the spotted hyena, the pygmy hippo, the chimpanzees, the Grevy's zebras, and more.
Samburu Station
Near the Samburu station, you'll be able to see giraffes, zebras, ostriches, African elephants, gazelle, black rhino, and the spider monkeys. There's also the starling aviary where they often do "Meet with the Zookeeper" presentations.
Atlantic Forest
The Atlantic Forest is filled with interesting creatures such as the river otter, the giant anteater, two-toed sloths, bats, and more. There are "Meet the Zookeeper" presentations that take place for the river otter.
Flooded Forest
The animals you'll find at the Flooded Forest include the Orinoco crocodile, the anaconda, the harpy eagle, and the stingray. While you're in the area you can stop at the village plaza to have lunch or let your kids play in the playground.
Cloud Forest
The Cloud Forest is often a big hit with the whole family. That is because there is a wide range of animal exhibits in that area, such as the howler monkey, another aviary, snakes, frogs, lizards, crane, jaguars, hogs, pigs, and giant tortoises. The jaguar exhibit has "Meet the Zookeeper" presentations as well.
Australian Exhibit
At the Australian Exhibit, you'll see and learn about the singing dogs, the Matschie's tree kangaroo, the crocodile monitor, emus, lemurs, tigers, orangutans, the Cuban crocodile, and more. At every animal exhibit you'll be able to learn about each of the animals and take photos of the animals in their enclosures. Each species has a large space reserved just for them. Occasionally there are some animals that cohabitate in the wild and therefore are placed together in large enclosures.
Petting Zoo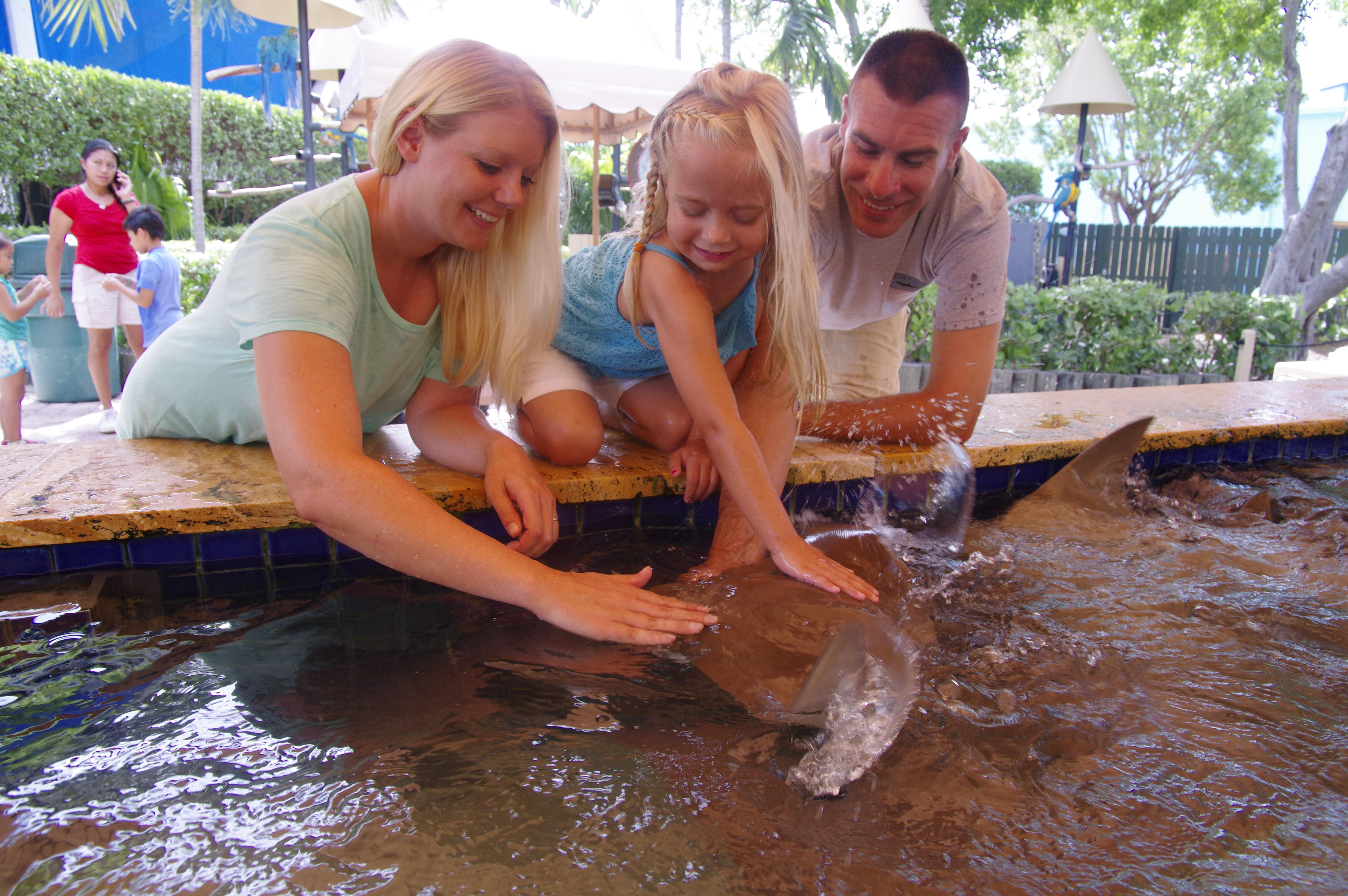 There is a petting zoo inside of Zoo Miami where your kids will get to see, pet, feed, and learn about cute little animals. This is a great way for children and adults alike to get up close to the animals. It's sure to be a memorable experience  – don't forget to bring your camera. Top tip: Make sure you take your little ones to the petting zoo – it's always a big hit with the younger kids!
What should I bring to Miami Zoo?
Bottled water. It can get hot walking around Miami Zoo so it is important to stay hydrated. Please not that other outside food and drinks are not permitted in the zoo.
A camera. You don't want to miss the excellent photo opportunities at Miami Zoo, especially at the petting zoo.
Comfy shoes and weather appropriate clothing. It can be a long, tiring (although fun) day walking around the zoo. Make sure everyone is comfortable to make the most of your visit.
What attractions are near Miami Zoo?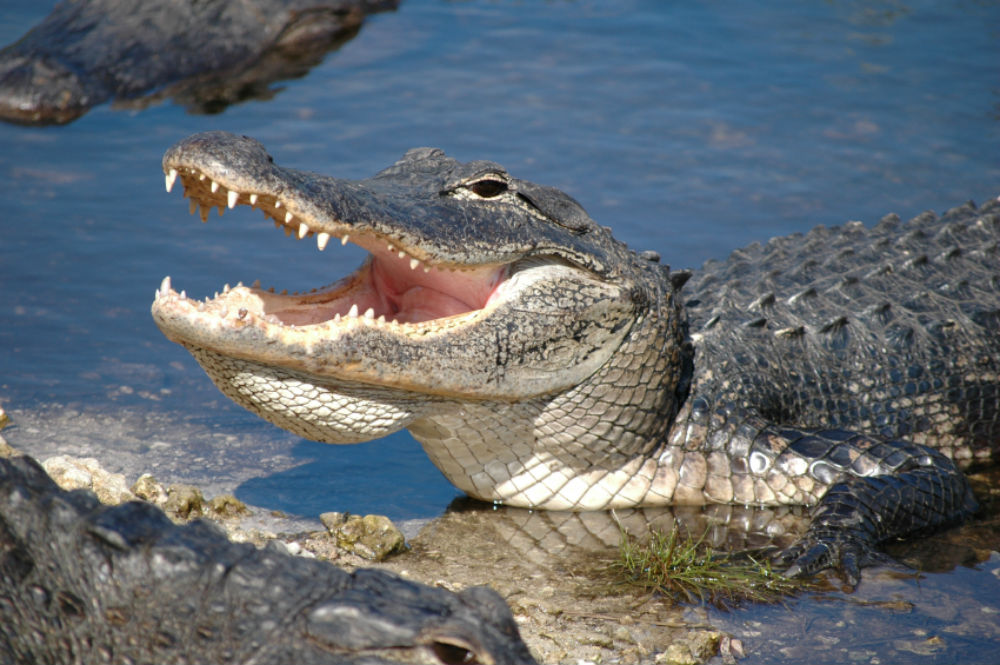 There are plenty of other great attractions located nearby. Here are a few we suggest adding to your itinerary!
Head south of Zoo Miami to the Everglades National Park, a gorgeous natural expanse with much to marvel at.
At the Everglades Alligator Farm, you can go for airboat rides, explore nature, go fishing, or even go camping.
North of Zoo Miami you'll find the Miami Seaquarium; there you can see and learn about various fish, aquatic mammals, reptiles, and more. 
The Gold Coast Railroad Museum is a fun option for train lovers.
The Miami Military Museum is a small but great choice for history buffs.
Where is there to eat near Miami Zoo?
While you're at Zoo Miami you can enjoy some delicious food from the Fiesta Café, the Carousel Café, or enjoy some great barbecue from the Oasis Grill. This is especially great if you're going to spend all day at the zoo and don't want to leave the park to find a restaurant. If you prefer to eat somewhere else, you'll find a plethora of different options, including sushi, Chinese food, plenty of fresh Cuban and Mexican fare, and more casual places like Subway.
Save on Tickets with a Go City®
Remember, Go City® is the best choice for maximum savings and flexibility, which includes Zoo Miami tickets, plus admission to your choice of other top attractions. Save up to 55% on top museums, tours, and activities vs. paying at the gate. Visit multiple Miami attractions for one great price!