Miami is a great city to visit all year round, but we especially love it around autumn time, when the weather is a little more temperate and the crowds have thinned out from the summer months. Though the city is perhaps best known as a hub for relaxation, we urge you to get out there and try it all. If you're looking for art and culture in the Magic City, we recommend checking out the Chocolate and Art Show. For foodies, the South Beach Seafood Festival is the perfect way to get a true taste of local culture and soak up the sun at the same time. And definitely don't forget to check out all of the cool Halloween parties which will be taking place throughout the month! So you see, there's something to delight everyone in this sprawling southeastern metropolis – it's all up to you to pick your jam! If you're not quite sure where to start, have a read through our list below.  
Soak Up the Sun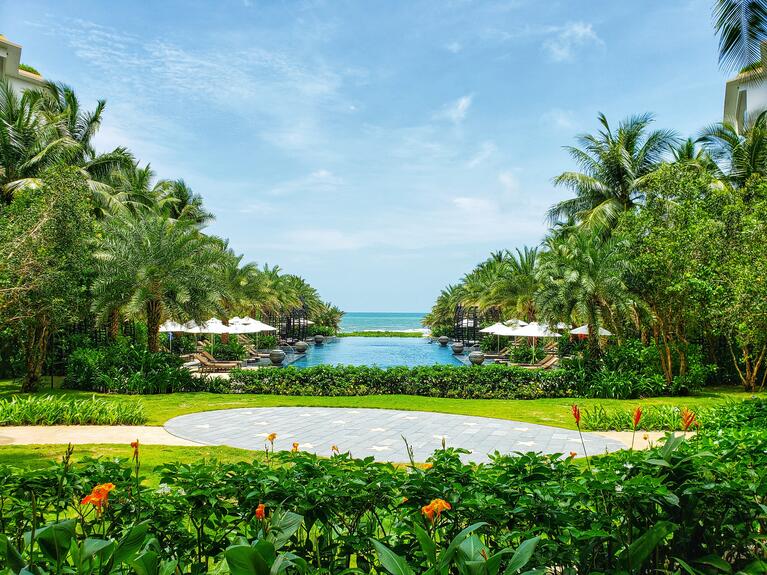 Though October isn't quite as hot as peak season, temperatures can get up to around 80 degrees – meaning that you can still enjoy most of the outdoor activities you'd still usually travel to Miami for. So, for those who are looking to enjoy the exquisite natural beauty of the area, don't worry – this is definitely still an option! One of our favorite spots in the city to visit has got to be Pinecrest Gardens known for its expansive array of native and exotic flora. Think towering palms, 20 acres of meticulously manicured lawns, and vibrant flowers of all kinds. This beautiful landscape is also home to a lot wildlife, including koi fish, turtles, peacocks and swans. In addition, there is a children's playground and splash area, making this a great place for a family day trip. No doubt one of the most beautiful spots in the city, we couldn't think of a better place to spend a sunny day in Miami. 
Foodies – pay attention! If you're looking to try out some of the local cuisine, we highly recommend checking out South Beach Seafood Festival. Whilst there are plenty of great dining spots in the city, this festival only rocks around in the autumn time – so don't skip it! Taking place towards the end of the month, this incredible culinary event merges great food with the beautiful backdrop of Miami to bring you something truly special. Savor the taste of king crab legs under the sun. Enjoy fried lobster tails whilst taking in the stunning beach views. And then, wash it all down with a nice cold one. Celebrating the fine ocean destination and a wide array of regional culinary artists, this event is a total must-do for any visitor who considers food their religion. 
Get Creative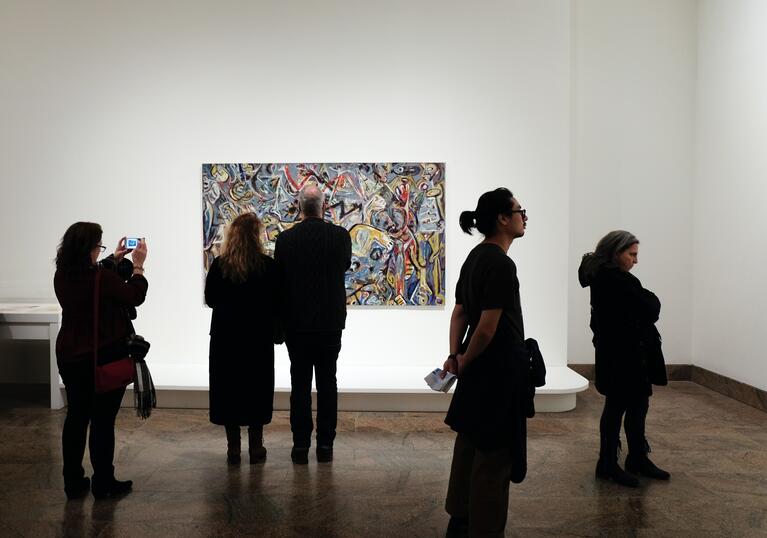 Or, if you're looking to beat the heat, why not check out one of the city's incredible cultural institutions? There are countless wonderful museums in the Magic City, but our favorite has got to be the Rubell Museum for its impressive collection of contemporary art. The museum is built into six former industrial buildings and features 40 small galleries and a library inside. The institute is home to one of the biggest collections of its kind, and features some of the most proficient and revered modern artists of the 20th- and 21st-centuries. Amongst its unique collection, visitors can enjoy works by Damien Hirst, Keith Haring, Cindy Sherman and Jean-Michel Basquiat. A thoroughly delightful endeavor, this cultural gem is perfect for art lovers of all ages. 
When travelling, it's always a great idea to check out the local art scene. Taking place towards the end of the month in the trendy Wynwood Art District, the Chocolate and Art Show is well worth the visit. Held annually, this fun cultural event works to shine a spotlight on regional up-and-coming talent across a wide assortment of creative disciplines. No, really - trust us when we say that there's a lot to see here. This underground art show features everything from conventional paintings and sculptures to modern installations and videography. All of the creatives should be at the event, for those who like to talk art. Alongside the shown pieces, guests can enjoy body painting, vendors, live music, and of course, free chocolate! Whether you're a fine art enthusiast or casual crafter, you're sure to have a blast browsing the pieces and soaking up the vibrant atmosphere. 
Enjoy the Festivities!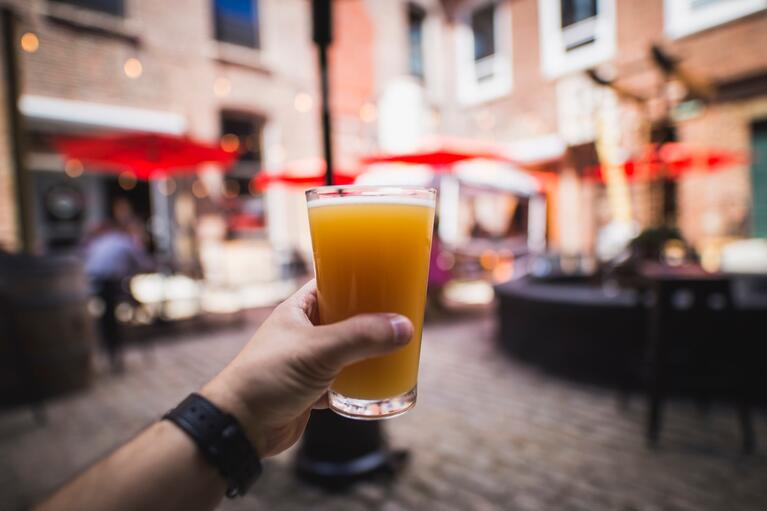 Of course, it wouldn't be autumn in Miami without celebrating Oktoberfest. Our favorite celebration for this has to be Oktoberfest Miami, which is held at the German American Social Club. This event gains much traction, with over 40, 000 guests passing through its doors during its six-day run. This party is also the longest continuously running event of its kind in the continental United States. At the festival, visitors can enjoy a divisive array of beer and traditional Bavarian food unlike no other. For entertainment, you've got parades, folk dancing and bands direct from Germany. There are also bounce houses, slides and play areas for the kids, so there's a little something for everybody here. With its incredible atmosphere and true dedication to the real thing, you won't want to miss out on this one.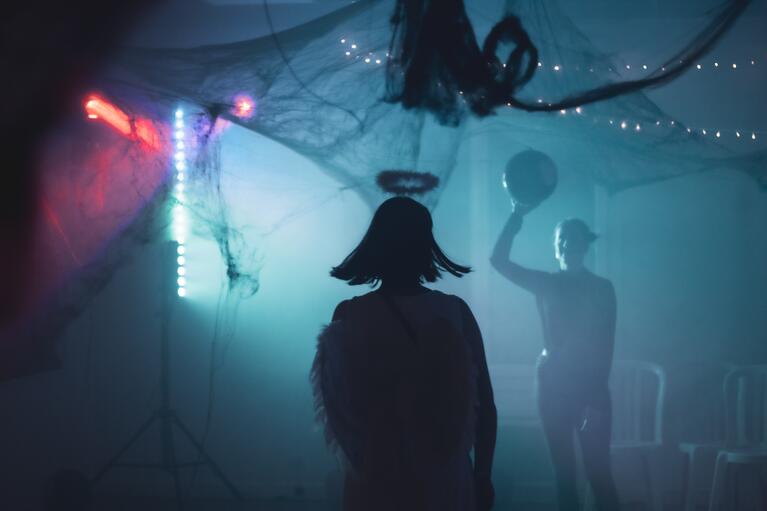 If you're anything like us, you love a good Halloween party. Luckily, Miami knows how to do it right, with many celebrations cropping up all across the city over the month of October. Still, our favorite event for this legendary spooky holiday has got to be Pirates of the Wharf, a waterside themed dress-up event complete with its own real pirate ship! Be sure to bring your best dress-up, since it's pretty much mandatory. At the event, visitors can enjoy plenty of drink and Caribbean-style food throughout the night. For entertainment, there's live music, dancing and a giant costume contest to spice things up. A little bit scary and a whole lot of fun, this fantastic annual event is perfect for any visitors with a penchant for the weird and the wonderful. 
October is an excellent time to book your Miami vacation if you're looking for smaller crowds, lower accommodation rates, and festive events. Explore the city to its full potential with GoCity's All-Inclusive Pass or Explorer Pass. If you'd like to know more, connect with us on Instagram and Facebook. With Go City, you can see more, for less.