Your teenager might not want to go to a lot of places, but it's a pretty safe bet that Miami isn't one of them. If you're looking for things to do in Miami for teens, check out our list of the top attractions and activities, including...
Duck Tours South Beach
Everglades Airboat Rides
Miami Seaquarium
Jet Boat Miami
Lion Country Safari
Zoo Miami
and more...
Experience a Miami Duck Boat Tour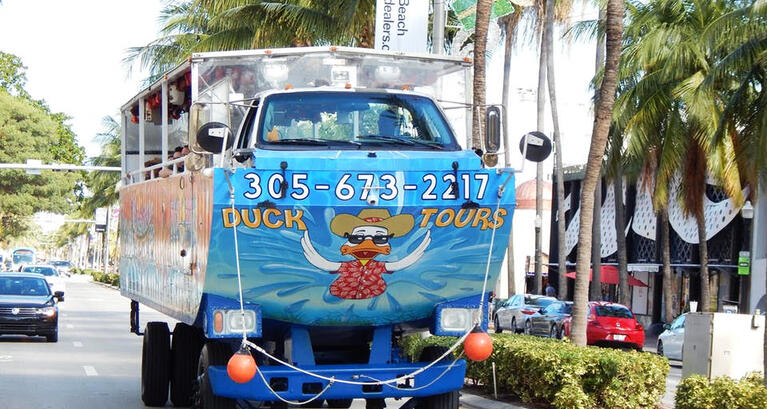 If you're all looking to play the tourist (and if your teens can manage to enjoy the experience, if only ironically), then a ride with Miami Duck Tours South Beach is a fun way to explore the city. It's an informative tour set against the gorgeous streets and waterways of South Beach.
Who wouldn't love the chance to get a little sun while enjoying such sights? Your guides will be friendly and laid back, and are sure to make the ride an interesting one!
Go on an Airboat Ride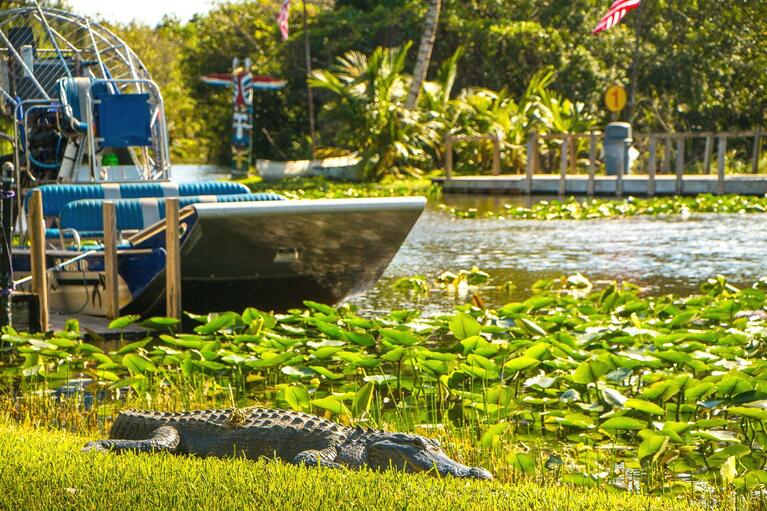 Explore Florida's unique Everglade terrain on an airboat tour in Gator Park. Then, catch one of their famed wildlife shows. Visitors will see lots of wildlife, including Florida gators, large birds, fish, and even various venomous snakes!
You could also make a day of it and get round-trip transportation from downtown Miami on a 5-hour airboat excursion. Or, visit South Florida's oldest Alligator Farm and take a ride on the waters to see the wildlife in their natural habitat.
Miami Seaquarium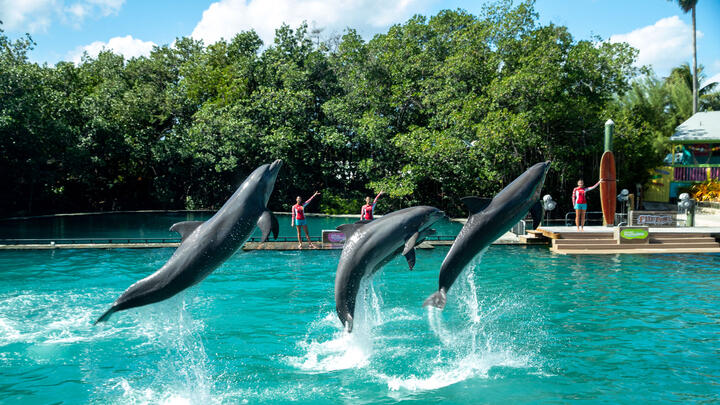 Get up close to fascinating sea life, catch an entertaining show where dolphins "walk on water" and killer whales soar through the air, and learn about all things wildlife, including rehabilitation and rescue missions at the Miami Seaquarium, a 38-acre tropical paradise in Biscayne Bay.
Teens will love the chance to encounter their favorite animals at this fascinating attraction. Plus, who doesn't love getting a little splashed at a dolphin show?
Get a Rush of Adrenaline on Jet Boat Miami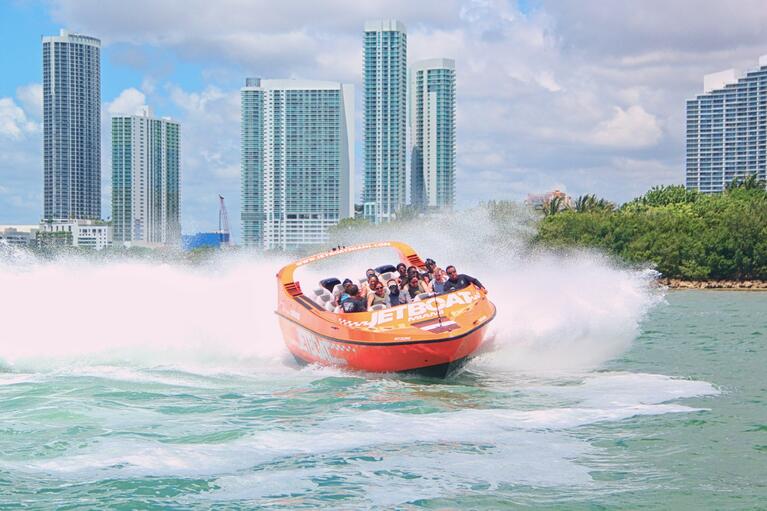 Don't think a land-bound tour bus is right for you? If your teens are looking for more excitement – specifically the water-borne type – then a ride aboard Jet Boat Miami is perfect for your family. It's part thrill ride part entertaining tour and all fun. Bonus? You'll get a bit of a tan, too, which teens often love.
Lion Country Safari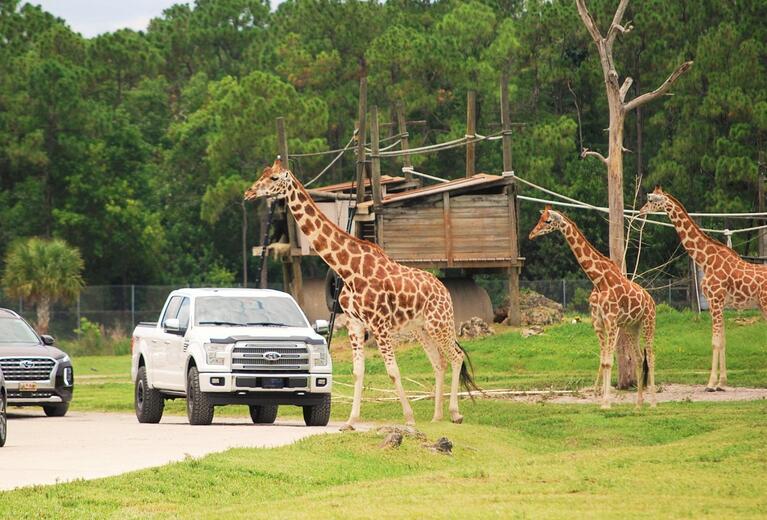 Take your teens on an exhilarating African safari without leaving the comfort of Southern Florida. Lion Country offers a genuine safari experience with a four-mile trek through an expansive wilderness, filled with over 900 wild critters like zebras, lions, rhinos, and more. There's also an adjacent Amusement Park that will appeal to teens and younger kids as well. 
Meet animals up close, participate in feeding events, and stop by the petting zoo. Plus, even the most standoffish of teens will enjoy the water park components like a refreshing water sprayground. True animal lovers may also appreciate some time spent at Zoo Miami.
Spend the Day in Key West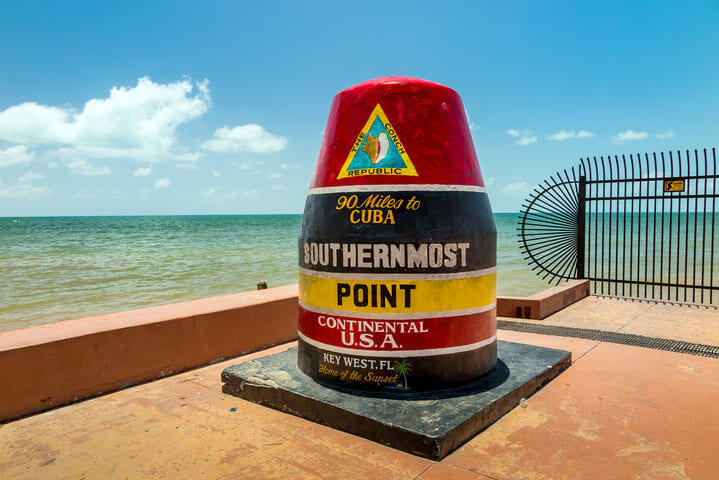 What teen wouldn't love the opportunity to explore the tropical island of Key West? Take a leisurely day trip down to this charming little isle and explore to your heart's content. Enjoy Caribbean flair in everything as you explore shops, restaurants, bookstores, and historic sites.
You could also opt for an eco-kayaking excursion, a tour, or a dolphin-watching cruise. You'll have a wonderfully full day in this tropical locale.
Go for Beachside Bike Ride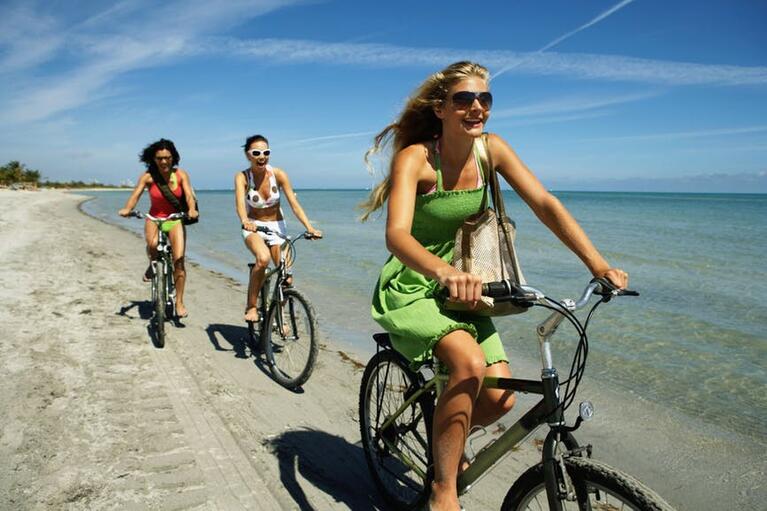 It's the best combination of exercise, fresh air, and fun that you could probably hope to entice your teens into. Rent a few bikes and pedal around Miami Beach soaking up the sights and sounds of one of Florida's most beloved beach communities. Your teens will enjoy the freedom to pursue their own riding path and the flexibility to hop off and stroll around exploring an interesting landmark or neighborhood.
They can enjoy the beautiful, distinctive architecture of the Art Deco District, the fabulous water views of the Venetian Causeway, and the delicious cuisine and quirky vibe of Little Havana. Plus, with a full-day rental, there's no pressure to rush or try to "do it all" while on the bike.
Get in some revs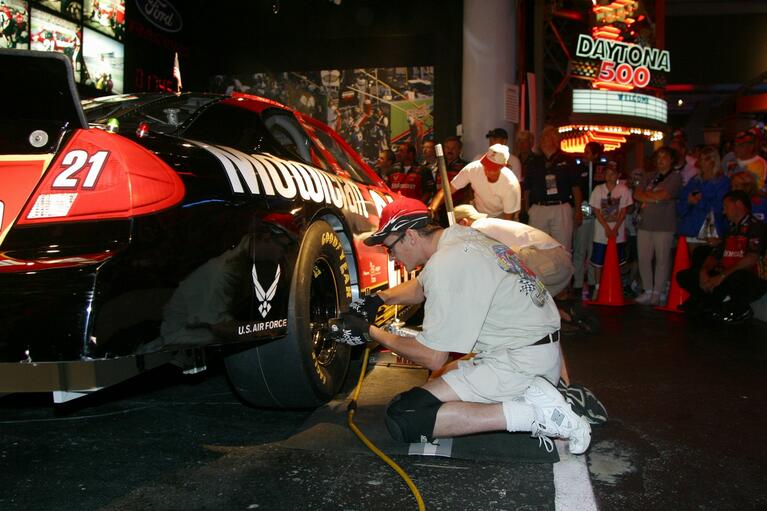 Young gearheads will delight at the Daytona International Speedway This is the historic World Center of Racing where you will get to see the start and finish lines, get up close to a winning car, and find out more about the history of motorsports.
What's more, take a look inside the Motorsports Hall of Fame of America where you can view thrilling displays that honor all forms of motorsports: stock cars, sports cars, open-wheel racers, motorcycles, drag racing, land speed records, powerboating, and aviation.
Find Some Artistic Inspiration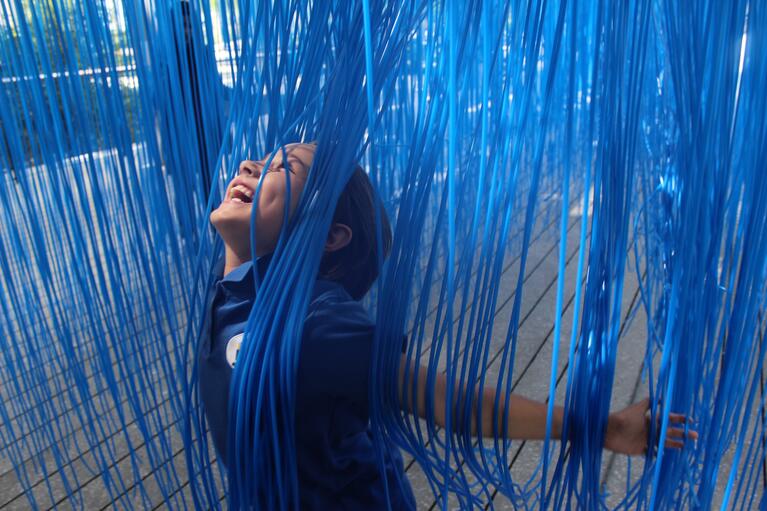 For teens who prefer scribbling in their sketchbooks to surveying the wild world, a visit to the Pérez Art Museum is a must. This delightful art museum is filled with a wide variety of art and artifacts that specifically explore Miami's unique identity as a cultural and geographic nexus.
You'll find amazing permanent collections and inspiring temporary exhibits, plus a scenic restaurant and a killer gift shop.
Vizcaya Museum & Gardens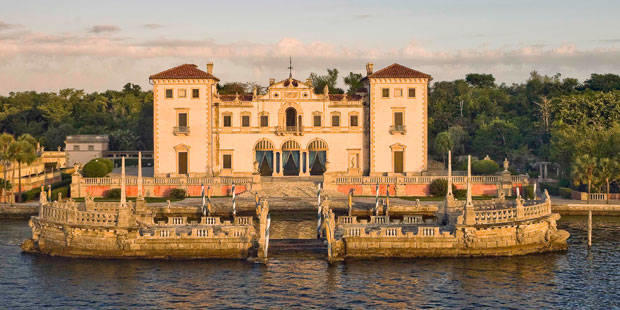 Everybody can use a little artistic inspiration now and then. Even if your teens aren't big fans of historical structures, they'll be impressed by the beauty and grandeur of the Vizcaya Museum and its luxurious gardens. The European aesthetic, combined with Gilded Age money, created a Main House that's as visually stunning as it is architecturally impressive.
Leave some time to explore the lush gardens outside, filled with transplanted specimens like orchids. You'll also see a native hardwood hammock, plus a historic village that's currently in the process of being restored. If nothing else, this is a great place for that perfect Instagram photo to share with their friends.
Tour Miami on a Double Decker Bus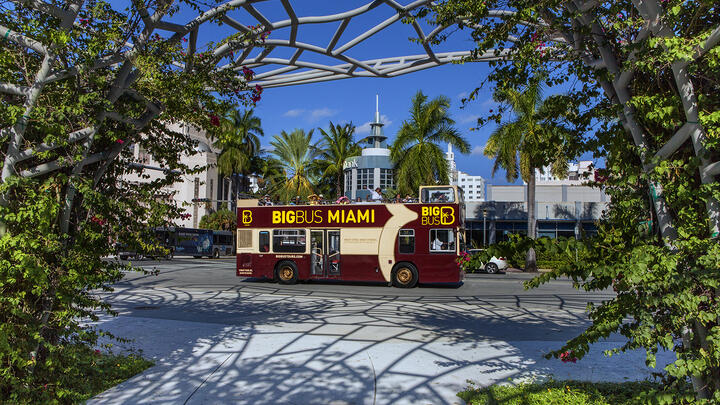 Everyone loves the chance to explore a new city -- make it even more fun and teen-friendly with a Hop On Hop Off Big Bus Miami Tour. Give them the freedom to choose where to disembark and get back on, and they'll really get into their own excursions. Or, you can all choose to stay on for the entire loop together and enjoy the informative narration.
Frost Museum of Science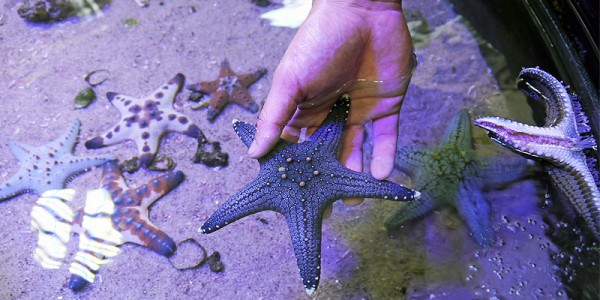 Another great museum option for curious teens is the Frost Museum of Science. This exciting institution incorporates an aquarium, a science museum, and a planetarium all into one great bundle.
Come here to see exhibits on a wide variety of topics that will echo and reinforce what your teens are learning in school, such as the anatomy of the human body, the ecology of the natural world (here, specifically the Everglades), the potential history of feathered dinosaurs, and much more. A visit here can take an hour, or a few -- it's a nice building block in a larger itinerary.

Save on Admission to Attractions Teens Will Love
Many of these teen-friendly Miami area attractions are included with Go City®. Choose as you go from dozens of top attractions and save on combined admission vs. paying at the gate. See all available passes, attractions & prices – Learn more.